12 Best Staycations in Canada
Share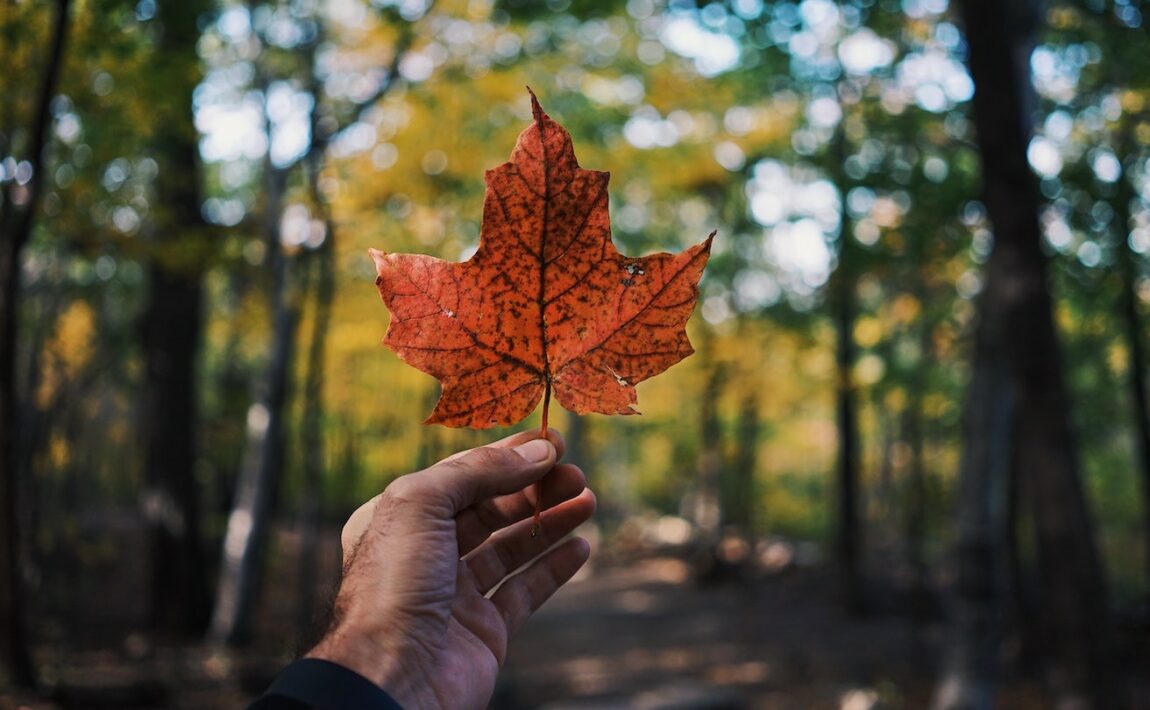 If there's one thing almost all Canadians have in common, it's our love for unique experiences, the great outdoors and, of course – poutine with cheese that properly squeaks.
It's why staycations excite us – because there's so much to explore close to home! Plus, you can usually save yourself some money whilst you do it. At a time when there are limits on our options to travel further afield, we couldn't be in a better country for 'lock in'. From east coast to west coast, to everywhere in between, we're here to spill the beans on the top 12 Canada staycations to kickstart your travel plans today.
Ontario staycations: More than just Toronto
Sorry people in the 6ix, we don't mean to offend. A Toronto staycation is great, but we want to go a bit more out of the box…
Go camping in Algonquin Provincial Park
People travel across the country to visit this massive park – and when it's a spot to help you unplug, right in Ontario, it's a must-see on the vacation list. With more than 7600 square kms of forests, lakes, rivers, hiking trails and campsites, there's something here for pretty much everyone. Looking to go completely off-grid? Head to Brent Crater. It has zero service, along with some insane views and trails to give you a unique staycation experience.
Sip some wine in Prince Edward County
Whether you're a fan of vino or not, the region of Prince Edward County offers so much to see and do. This southern Ontario gem is home to the perfect day trip – Sandbanks Provincial Park. Here you can hike, relax or simply marvel at the views before visiting the incredible wineries.
Quebec staycations: Where you'll get a European feel
If you think you might miss the European getaway you've been dreaming of this summer, Quebec might just be your perfect staycation alternative.
Take a trip to Montreal
The beautiful city is a spot you'll want to go back to again and again. From its legendary La Banquise poutine to strolls down the streets with those Euro-continental vibes, it's the dream place if you're looking for that close-to-home-couldn't-quite-make-it-to-Europe getaway.
Go to Mont Tremblant
Winter or summer, there's a ton to do (and great views!) in Mont Tremblant. Situated right in the Laurentian Mountains, which is just northwest of Montreal, you're getting some great hikes, lots of relaxing moments and of course, epic skiing and snowboarding in Quebec.
Alberta staycations: Epic drives, slopes and more
Mountains, lakes and adventure perfectly sums up Alberta. The province is home to the famous Lake Louise and Banff National Park along with a number of cowboys (especially during the Calgary Stampede!) which makes it a great pick for a staycation.
Stay and shred on the Banff slopes
If there's one thing Banff's known for – other than incredible mountain views-  it's some of the best skiing and snowboarding Canada has to offer. Banff and its surrounding area bring fresh powder and insane views, not to mention it gives you the chance to squeeze in a great workout as you ride down the mountain. Got your board and skis at the ready?
Drive the Icefields Parkway
The 230 km winding road is surrounded by enormous mountains and connects Banff and Jasper (another must-visit as a staycation). The summer drive is nice and easy. If you're looking to do it in winter, make sure the weather's on your side before you head out. You'll be rewarded with stunning views on either occasion.
British Columbia staycations: Everything outdoors
Ahh, BC: the westernmost province in Canada, bordered by Alberta and the beautiful Pacific coastline. It's home to some of the most incredible views, ski resorts, hikes and more, which makes it an epic staycation for those local to Vancouver or visiting.
Go to Whistler
One of the most popular ski and snowboard resorts in the winter is right in the heart of Whistler. Here, your staycation will include shredding right on the famous Blackcomb Peak for some serious views on your way down. If you're not into skiing or snowboarding, your staycation can also involve a once-in-a-lifetime luxe spa day.
Pssst: Want to hear more about Canada's best ski resorts? We've got the dream list right here.
Explore Vancouver
When you visit Vancouver, you get the best of both worlds: city and nature. Marvel at the massive mountains on the horizon as you wander the streets and taste the delicious cosmopolitan food. The city's known to have a thriving art and music scene, so make sure you keep an eye out! You can also head out of the city for a day trip and take a hike.
By the way, we've also got a pretty epic list of hikes you can do in Canada too.
Nova Scotia staycations: Lobster rolls and views
This is the Maritimes province that's almost always on every Canadian's bucket list. Why? Waterfalls, mouth-watering seafood (hello, lobster rolls), Cape Breton Island views and more; a Canadian staycation to Nova Scotia is a must.
Visit Cape Breton
For those who love scenic views and escaping the city, Cape Breton is not one to miss. Whether you've been once, twice or ten times, the views and vibes never get old. So grab yourself a lobster roll and get ready to hit the road! 
Take a food tour in Halifax
The city has all of Nova Scotia's favourites, including its famed lobster roll, but there's so much more than that. You may not know, but Halifax is particular famous for Donairs (yeah, we're drooling too; and for those not in the know, this one's a delicious twist on a gyro / meat kebab), Hodge Podge (you can learn what that is on this staycation) and so much more.
Wondering what else to do in the east coast? There are lots of options right here.
Newfoundland staycations: The hidden gem
Next up, it's Newfoundland – the staycation province that every Canadian wants to visit. With its huge stretch of coastline and hiking trails galore, there's no shortage of things to see and do on this east coast island. The locals love it and so do the ones who visit!
Take a day trip to Gros Morne National Park
Love the outdoors? Then you'll want a day trip to Gros Morne. Whether you're a hiker or not, the trails here attract all sorts of experience levels so you'll find a route that fits. Plus, it offer the best spots for those Insta-worthy snaps, all day, every day.
Check out 10,000-year-old icebergs
It's one thing to see icebergs on Planet Earth and in Titanic. It's a whole other level once you see them in real life. These magnificent glacial giants will stun you, with colours ranging from deep aquamarine to stark snowy white. Don't miss it.