10 best things to do in Moncton on your next trip
Share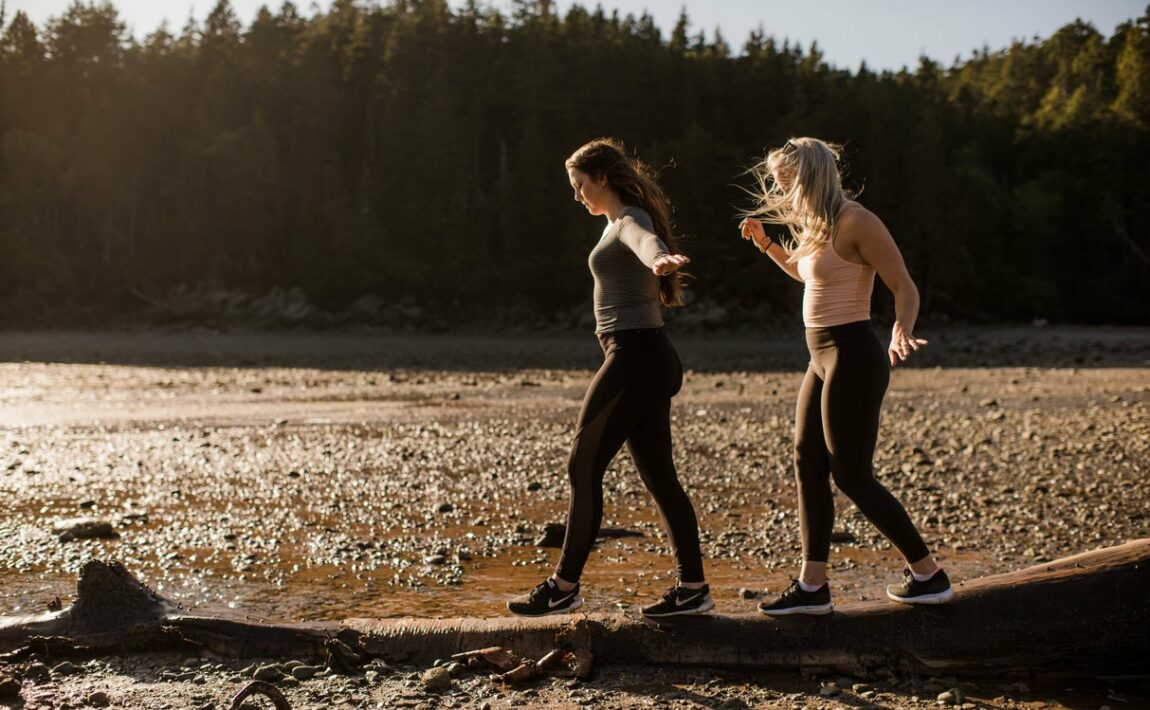 Although Moncton is a lesser-known city in Canada, it's home to some of the friendliest people on the east coast. It's a university town with both English and French-speaking residents, and a whoooole lot of history. You may have heard of Magnetic Hill, but there's so much more to this place than the optical illusion. Here are 10 best things to do in Moncton when you finally book that trip…
10. Live a real-life optical illusion
We couldn't leave this one out. For years, the big draw to Moncton has been Magnetic Hill. It's basically a super-cool gravity hill. Drive to the base, put your car in neutral and watch as you're transported upwards.
View this post on Instagram
9. See a chocolate river
Not literally. This isn't Charlie's Chocolate Factory! But the Petitcodiac River in Moncton definitely looks like it could be made of chocolate. That's not the coolest thing about it though. Twice a day you can catch Moncton's Tidal Bore. It's a quick-flowing wave that comes up to shore. If you're lucky you may spot a local surfer or two trying to catch it as it travels in.
View this post on Instagram
8. Have a beach day
Eastern Canada has some of the best beaches in Canada, and Parlee Beach is one of them. Besides the epic views, Parlee has the warmest salt water in Canada, so basically you won't freeze. Spend the day swimming or playing volley at the beach with your closest pals.
7. Walk the ocean floor
Have you ever walked the ocean floor? Just a quick 30-minute drive outside of Moncton, you can do just that at Hopewell Rocks. Plus, take in the sight of the incredible massive rock formations caused by years of tidal erosion. An absolute must-do when visiting New Brunswick.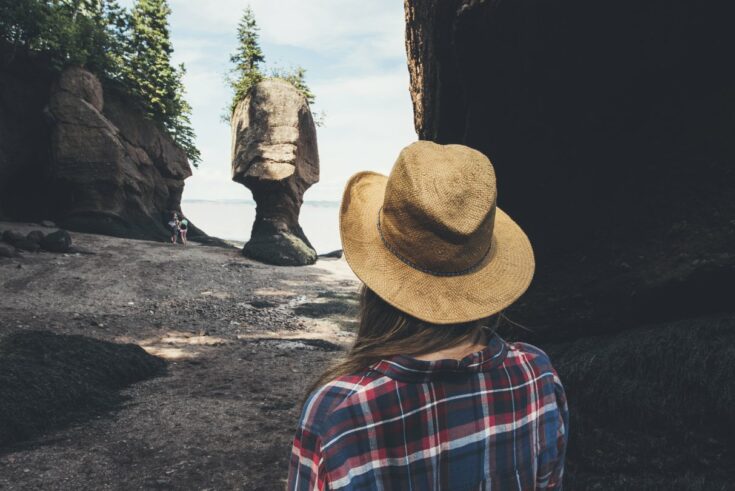 Image source:Tourism New Brunswick
6. Taste the local wines
The Magnetic Hill Winery is an award-winning winery right near the iconic Magnetic Hill illusion. The property's roots and history runs deep, dating back to 1867. Stop by for a wine tasting then stay for a charcuterie picnic on their patio. The views have some of the best of the city, which makes this one of the best things to do in Moncton if it's your first visit.
5. Eat all the seafood
Fresh lobster, calamari, and mussels. Need I say more? There's no shortage of fresh seafood waiting to be devoured in Eastern Canada. Especially in Moncton! Check out Catch 22 or Tide and Boar for some of the best eats in the city.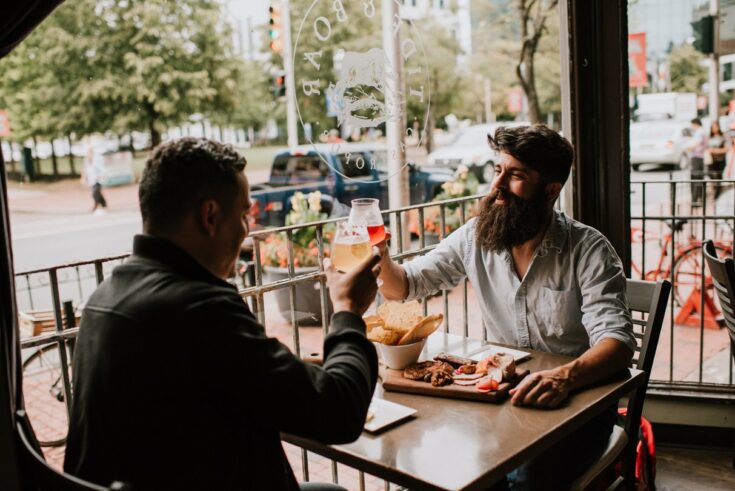 Image source:Tourism New Brunswick
4. Shop at the local markets
When in Moncton, do as the locals do! There are plenty of vibrant markets to explore and Marché Moncton Market is one of the oldest and best. Check out local vendors selling their fresh produce, seafood, and artisan crafts.
3. Have a spa day
One of the absolute best things to do in Moncton is to have a spa day…but not just any spa day! Experience the Nordic spa experience right in the heart of Moncton. Usva Spa offers thermotherapy, which is an ancient wellness practice dating back at least 2,000 years. Book a full day of spa services or simply alternate between the saunas, outdoor hot pools, and cold showers. You'll be on your way to bliss-ville in no time.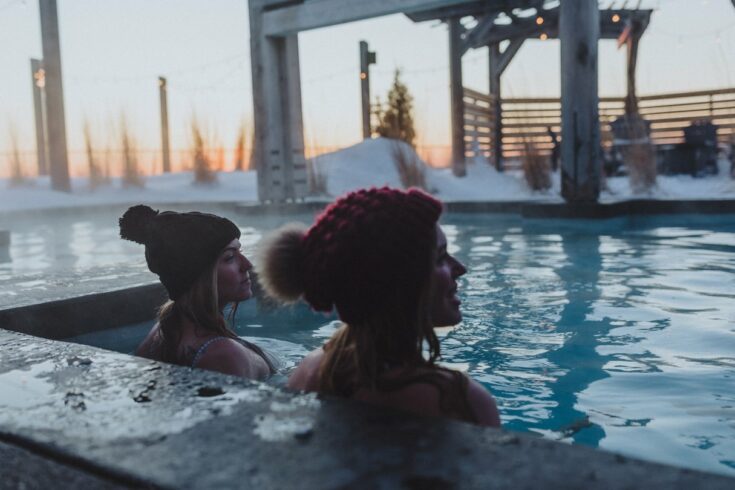 Image source:Tourism New Brunswick
2. Learn about Canadian history
Fort Beauséjour or Fort Cumberland Historic Site is a super-cool place to learn about how Canadian history was shaped. In less than an hour drive from Moncton, you can immerse yourself in the ruins and exhibits. It will definitely give you a new appreciation for Canada's roots.
1. Explore a natural wonder
One of the great things about being in Moncton is you're so close to so many epic sights. Drive one hour and you'll find the Fundy National Park. A natural oasis, full of ecological goodness including some of the biggest sea animals and the highest tides in the world, which makes it one of the best things to do during your visit to Moncton.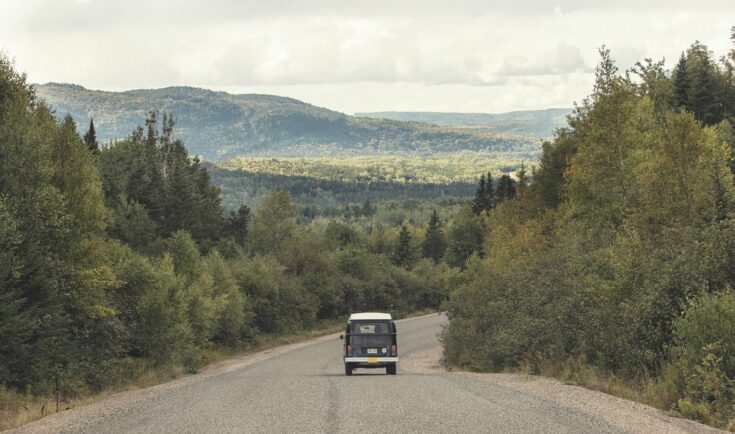 Image source:Tourism New Brunswick
Feeling inspired?! If you're ready to book your next Canadian adventure, consider Atlantic Canada with Contiki and make lifelong memories with likeminded travelers by your side.