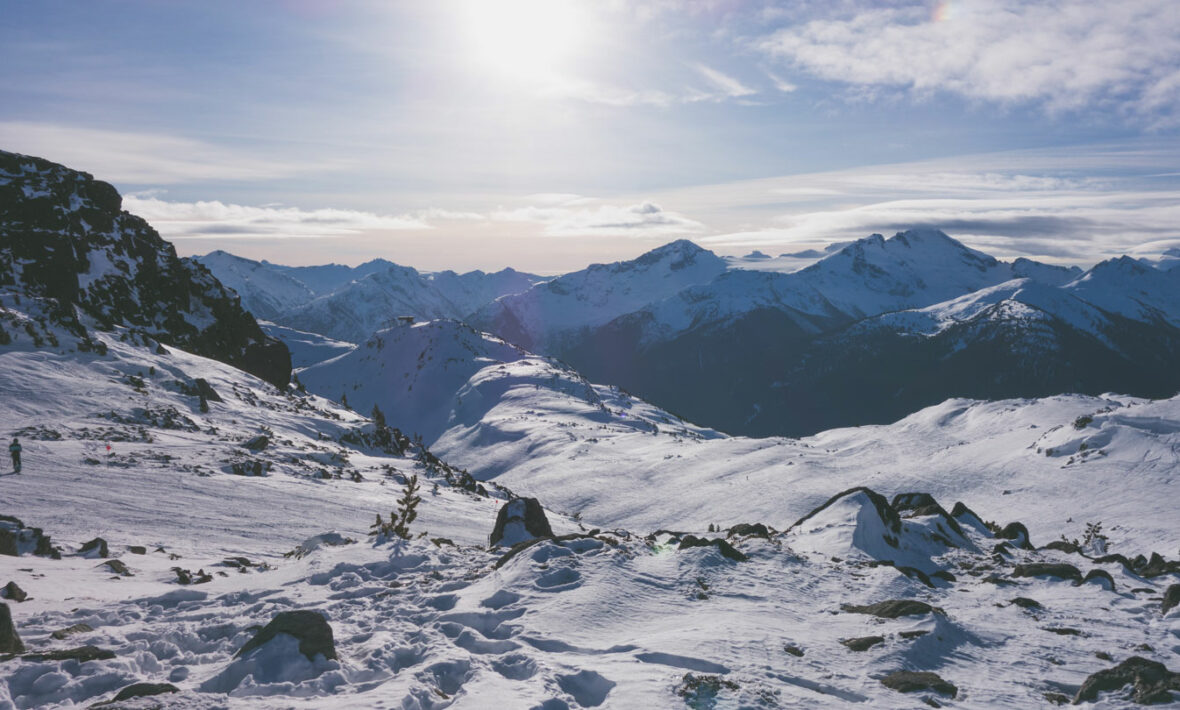 Considering a winter holiday this season? Skiing in Whistler is THE ultimate bucket list experience! With facilities fit for Olympians and more skiable terrain than any resort in North America, it's no surprise that it's known as a world-class skiing destination. Here's why you need to visit…
You can take a scenic drive from Vancouver
Your journey will typically start from Vancouver's International Airport, YVR. Keep in mind Whistler is about a 2-hour drive from the downtown core so you'll need to organize transportation. If you don't want the hassle, check out Contiki's Ski Whistler trip, which includes round-trip transport.
Great, now that you've sorted your ride, buckle up for a beautiful journey. Renowned as one of the most scenic drives in British Columbia, the 'Sea to Sky Highway' begins at sea level and takes you all the way into the majestic mountains. The route is breathtaking, with glimpses of the Howe Sound to your left and plenty of mountainous scenery in the distance.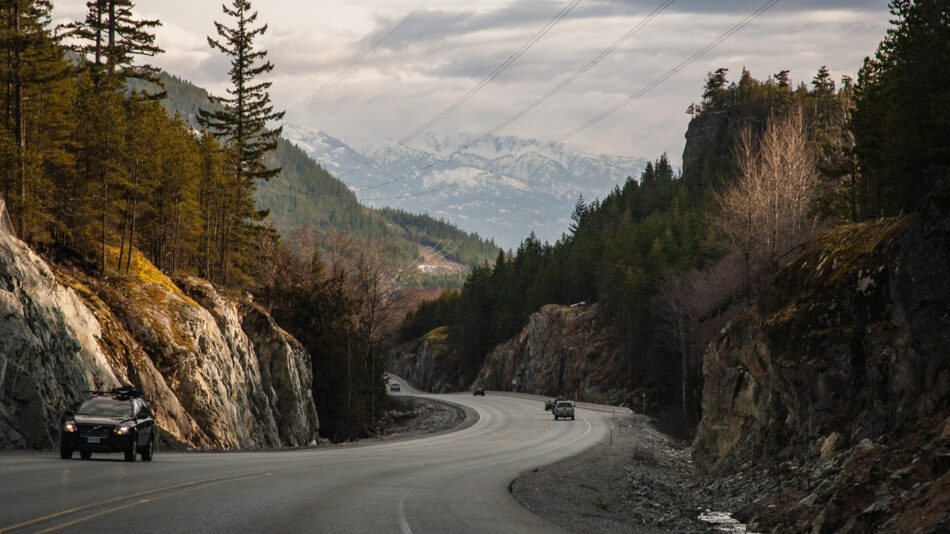 Image source:Tom Winckels / Unsplash
You'll get a vibrant village experience
While most ski resorts in British Columbia have quaint villages, Whistler dominates. There are more than 100 places to eat in the heart of the village from big chain restaurants to boutique eateries. You can satisfy any craving with a variety of places to eat breakfast, lunch and dinner. Plus, the prices range to suit every budget.
Besides that, Whistler Village has an energetic après-ski environment with plenty of places to fuel your post-shred thirst. We'd recommend the Garibaldi Lift Co which serves up plenty of draft beer and pub food, with scenic mountain views.
Whistler offers accommodation for every budget
Just like the variety of food, Whistler has accommodation for every budget. Once in the heart of the village, you'll find luxury hotels like the Fairmont and Four Seasons. But you'll find more affordable options too, like the Pangea Pod Hotel, where Contiki stays on the Ski Whistler trip. Besides that, many locals have houses or condos to rent. Be aware though that many rentals will be outside of the village, which means you'll have to walk or drive into the village where all the action is.
There's diverse terrain for all levels
Whistler has over 8,000 acres of skiable terrain and has the highest vertical rise in all of North America. There's no shortage of choice here with over 200 marked trails and 16 alpine bowls to choose from. The intriguing thing about Whistler is that there is something for everyone. Whether you are fairly new to skiing or are an expert looking to challenge your limits, Whistler Blackcomb is it.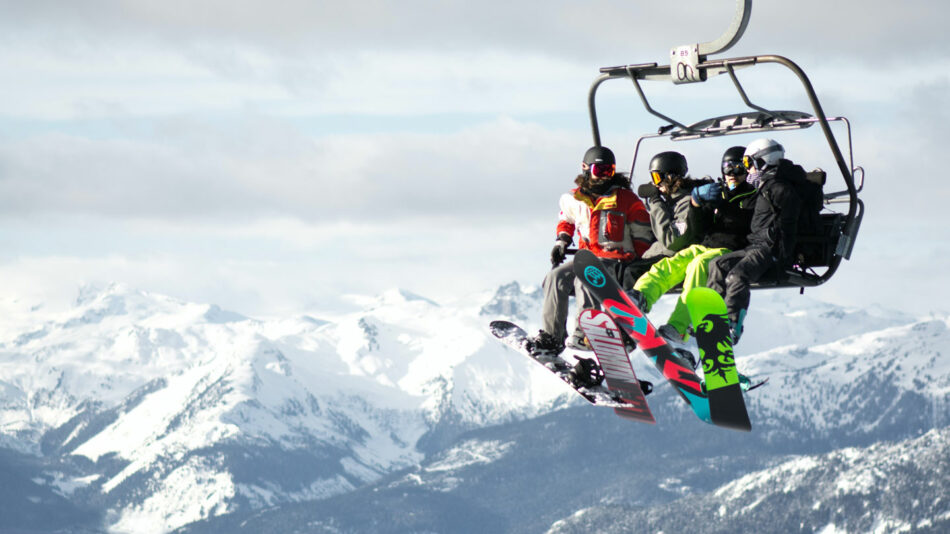 Image source:Pamela Saunders / Unsplash
There are two mountains to choose from
Whistler's resort is, surprisingly to some, home to two mountains – Blackcomb and Whistler. Blackcomb caters to the more advanced ski and snowboarders, while Whistler is better for beginner – intermediates. The slopes are separated, but you can connect to them via the Peak 2 Peak gondola which is an attraction in itself. Since it's opening in 2008, the gondola has quickly become an iconic part of the Whistler experience. The gondola reaches 436 metres above the valley which provides some pretty epic views!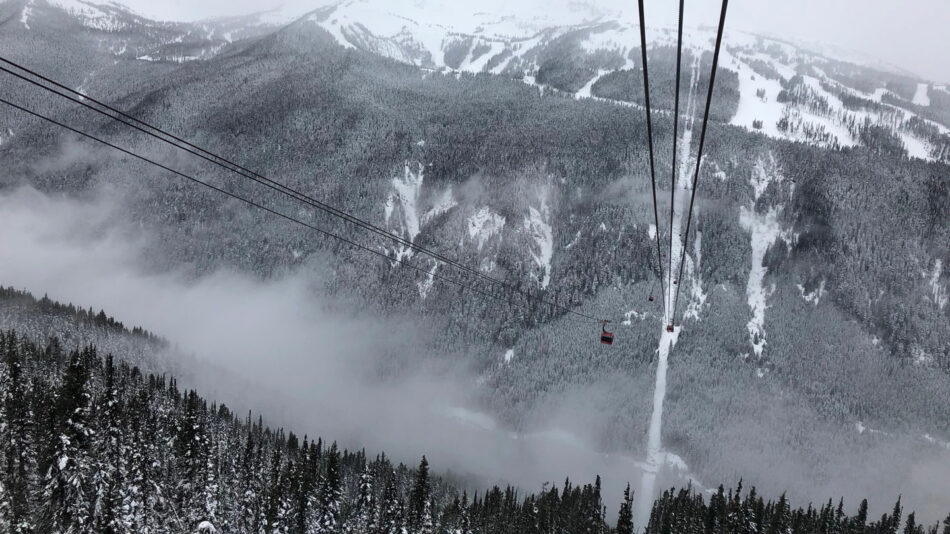 Image source:Unsplash / Max Brinton
When is the best month to Ski in Whistler?
It all depends what you're after! The entire season typically runs from November to April. Though the best possible chance of prime snow conditions is from mid-January to mid-February.
Is skiing in Whistler expensive?
A world-class ski resort does not come without a price tag. A one-day pass at the mountain will typically cost about $150. Though you can always save with a season pass if you're looking to get the best bang for your buck.
That's a wrap. Just a few reasons why you should add skiing in Whistler to your travel bucket list! Ready to book? Check out Contiki's Ski Whistler or The Powder Rush trips.