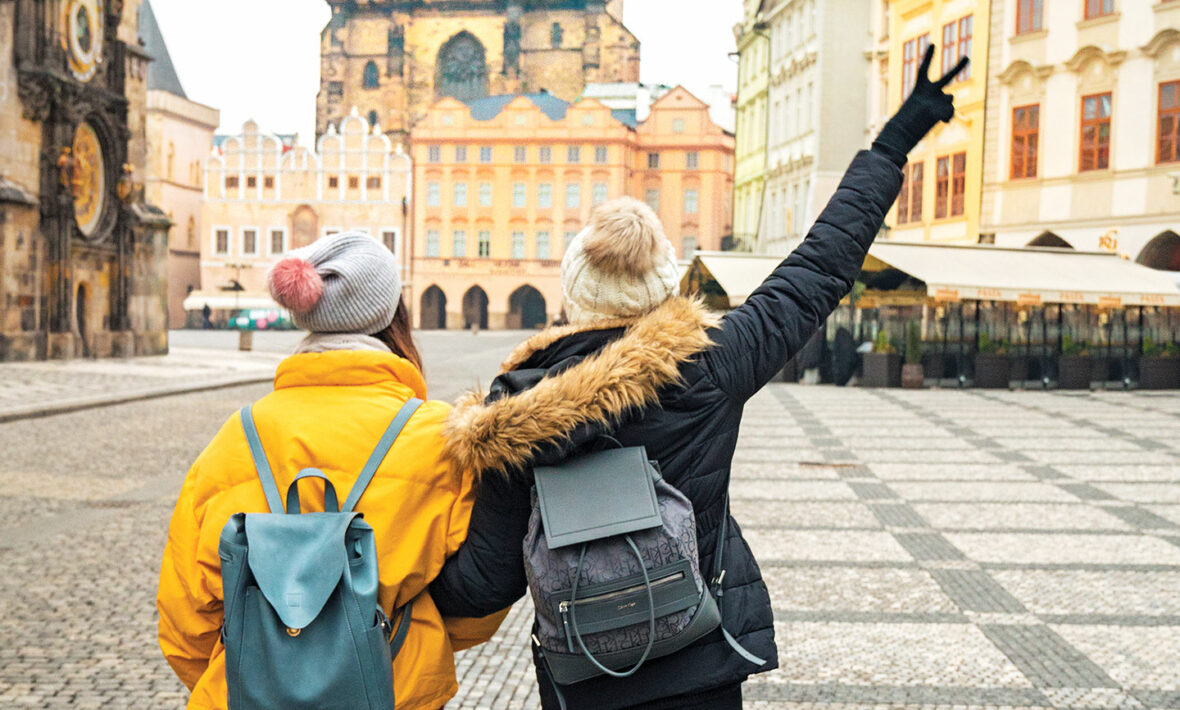 Europe is a great destination to travel to all year round, but there are some truly special experiences you can only get if you choose to go in winter. The reward for braving the cold is 100% worth it when it comes to these unforgettable moments.
Shopping at the markets
Markets are a fun way to bargain, explore and taste a city, but NOTHING beats a wintery Christmas market in Europe. Europe is famous for them and while it may seem strange to want to be outside in the cold when the mercury drops, with all the delicious mulled wine and hot treats on sale, you'll be begging to go every night they're on. Plus, this is your chance to learn to ice skate!
Seeing the big icons
We all have a bucket list of must-see landmarks: the Eiffel Tower, the Colosseum, the Leaning Tower of Pisa… you get it. But in summer, those spots are PACKED with people. Good luck trying to line up the perfect photo or having a quiet moment there in peak season. In winter however, it's a whole other story. You can take your time sight-seeing, snap the perfect shot for Instagram and have the icons all to yourself.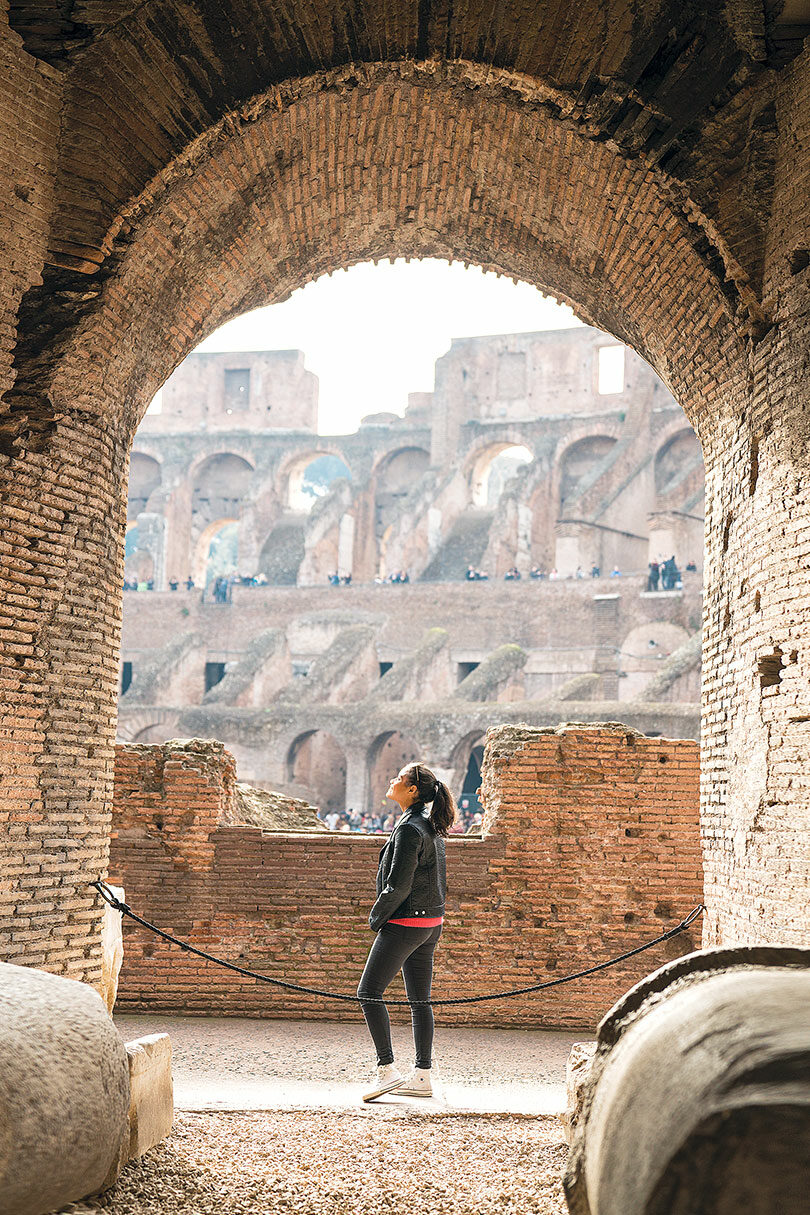 Image source:Contiki
Exploring Iceland
We're not trying to tell you how to live your life, but if you want to go to Iceland to see the Northern Lights, go there in winter. Iceland is beautiful ALL the time, but for a better chance of catching the Aurora Borealis, you should go when it's endless night and super cold.
Taking in the views
For a truly unique view, go and see the beautiful places on your wish list in winter. Trust us. The top of Jungfrau mountain in Switzerland is beyond gorgeous when covered in snow as far as the eye can see. Plitvice Lakes in Croatia are known for their crystal-clear blue water surrounded by lush greenery right? Wait until you see them frozen in winter! You'll have unique pictures that will be the envy of everyone back home, and some spectacular memories to go with it.
Hitting the Austrian Alps
Austria is gorgeous BUT the Austrian Alps really come out in all their glory when it's snowing. Contiki's Gasthof is the perfect base to explore the slopes (choose your poison: snowboarding or skiing) and eat traditional meals all cosied up. It's such a winter paradise!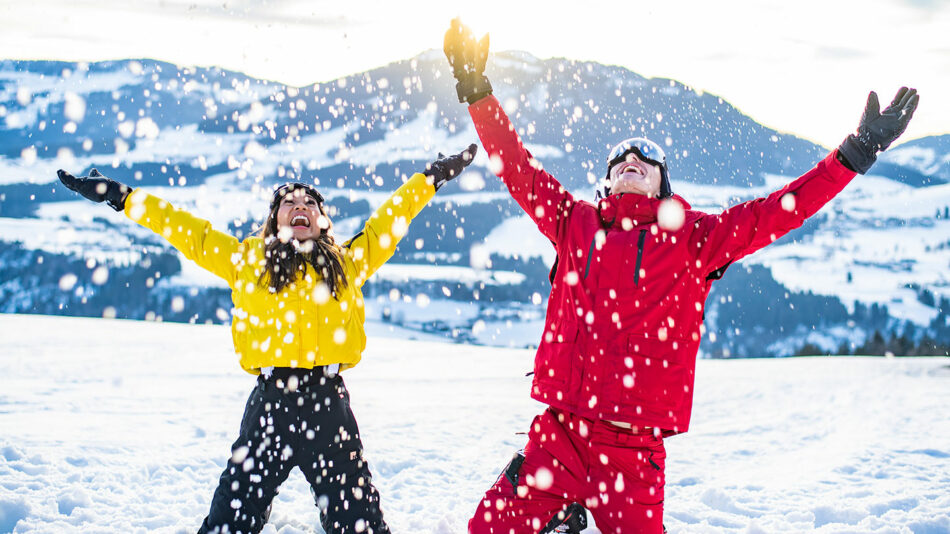 Image source:Contiki
Enjoying a German Beer Hall
Beer, glorious beer! Lovely on a hot day sure, but a stein of it paired with heavy German dishes like pork knuckle and bratwurst? Sounds like winter fare to us! The biggest beer festival, Oktoberfest, is held in Autumn, which is legitimate proof that this is an experience best reserved for cooler months.
Relaxing in a hot spring
Even on the sunniest day we'd never miss visiting famous hot springs like Iceland's Blue Lagoon or Budapest's Széchenyi thermal baths, but let's be honest, it's much better to soak up the heat in the snowy season. Some of the water temperatures at the hot springs are over 28 degrees Celsius (82 Fahrenheit), and that's just sweat city in summer, but pure bliss in winter.