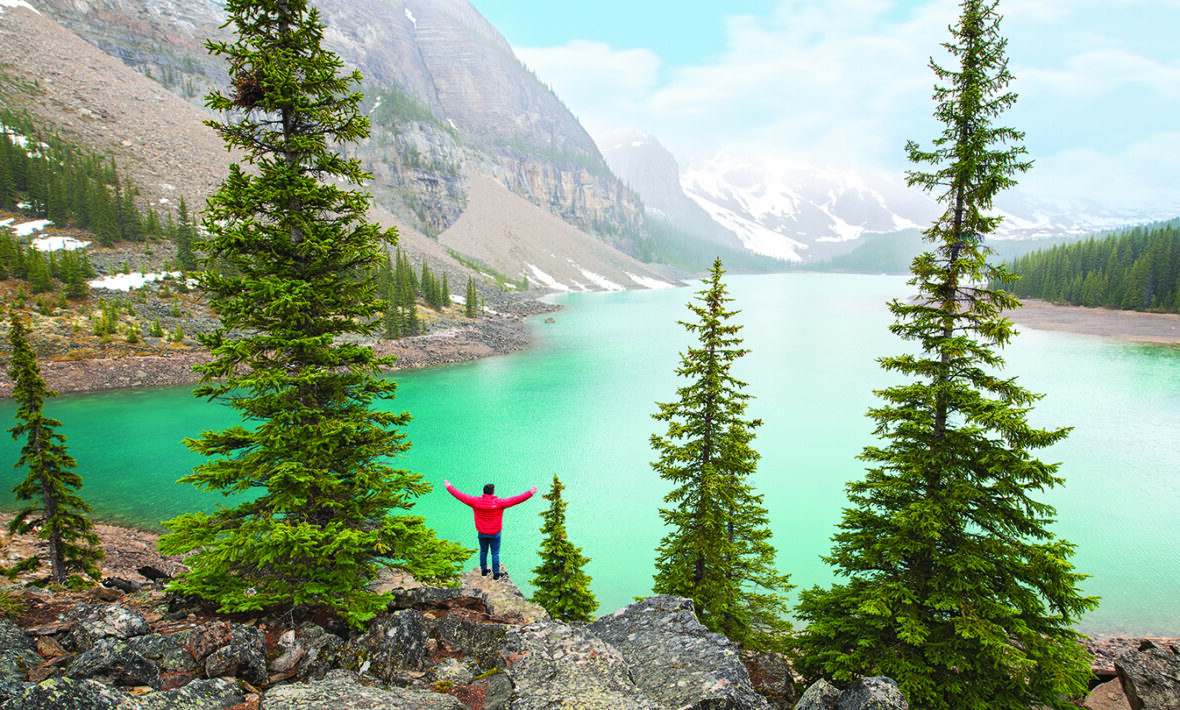 Want to visit the Canadian Rockies? With jaw-dropping scenery consisting of ice-capped mountains, hot springs and exotic wildlife, this impressive eco system comprises the Canadian segment of the North American Rocky Mountains.
Easily accessible by road or rail, the Rockies cover a vast area of UNESCO World Heritage-listed countryside that spans British Columbia and Alberta. With adrenalin busting peaks, lakes and glaciers to explore, get ready for a once in a lifetime adventure. Here's why you need to visit the Canadian Rockies ASAP…
Alberta
If you're looking to visit the Canadian Rockies, this is where you should kick things off. Located in western Canada, bounded by the provinces of British Columbia to the west and Saskatchewan to the east, Alberta is the gateway to the towering Rocky Mountains, with impressive Jasper and Banff National Parks to the west; Waterton Lakes on its southern edge and Wood Buffalo to the north. You can get around by train but if you drive, you'll have more freedom to stop and admire the scenery.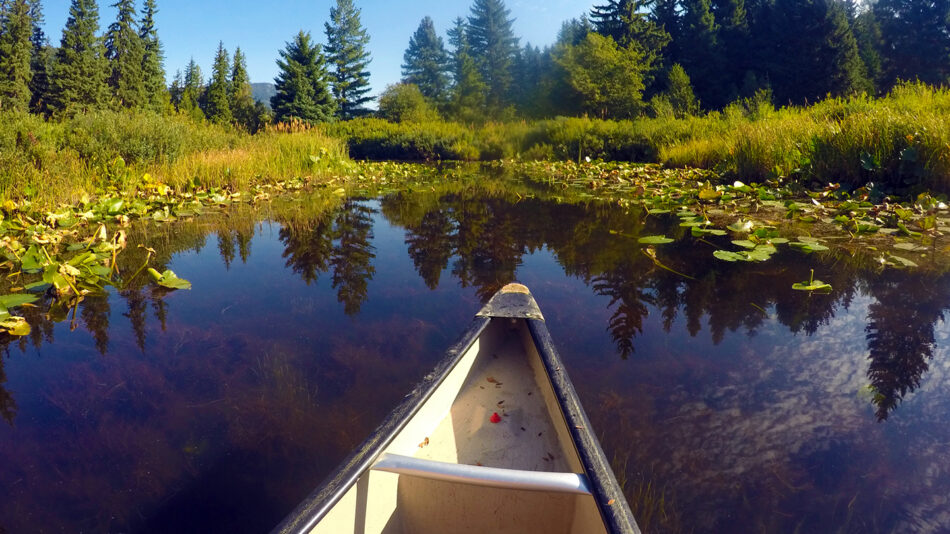 Wood Buffalo National Park
Canada's largest national park, its footprint is larger than Switzerland, and within its boundaries roam elusive wildlife including bison, black bears, wolves, moose, foxes and beavers. Famous for  the Peace-Athabasca Delta which is one of the world's largest freshwater deltas, it has a working town- Fort Smith which is home to the Visitors Centre, and there are plenty of cabin and camping options.
View this post on Instagram
Banff National Park
Alberta's pride and a Canada gem, Banff National Park is the most well known stopping point to see the Canadian Rockies, recognized as a national park in 1885 it has something for everyone. With its main town on the southern edge of the park situated on two hot springs it is the ideal place to base yourself for exploring. There are trails to the Cave and Basin National Historic Site, Upper Hot Springs and Sulphur Mountain Gondola ride; or you could head up to the Banff Springs Hotel, an historic building and one of the original 'railway' hotels of Canada, where you can admire the impressive Bow Waterfalls.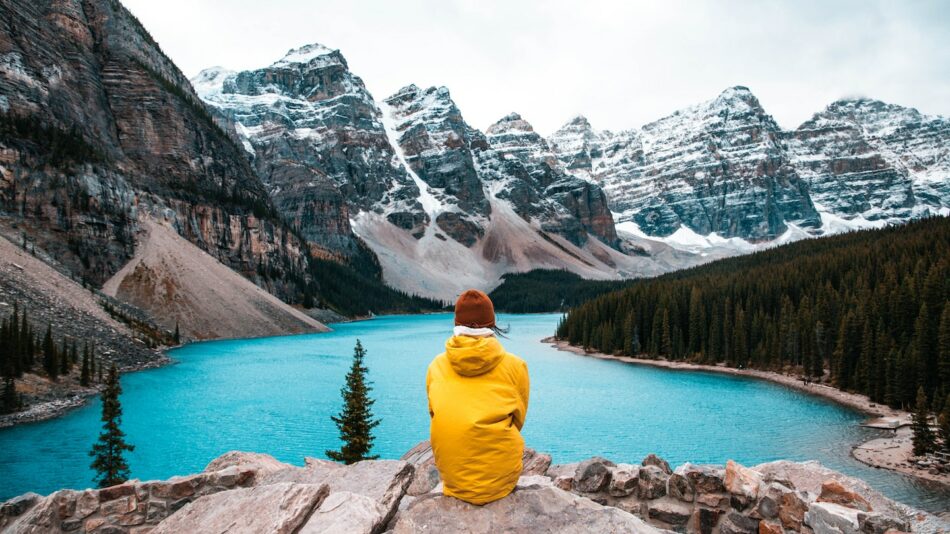 Peyto Lake
Named after Bill Peyto, who was a trail guide and trapper in Banff, the lake sits in a valley and is best viewed from Bow Summit. With the piercing turquoise water contrasting against its wooded surroundings, it has an otherworldly appearance which is well worth the trek.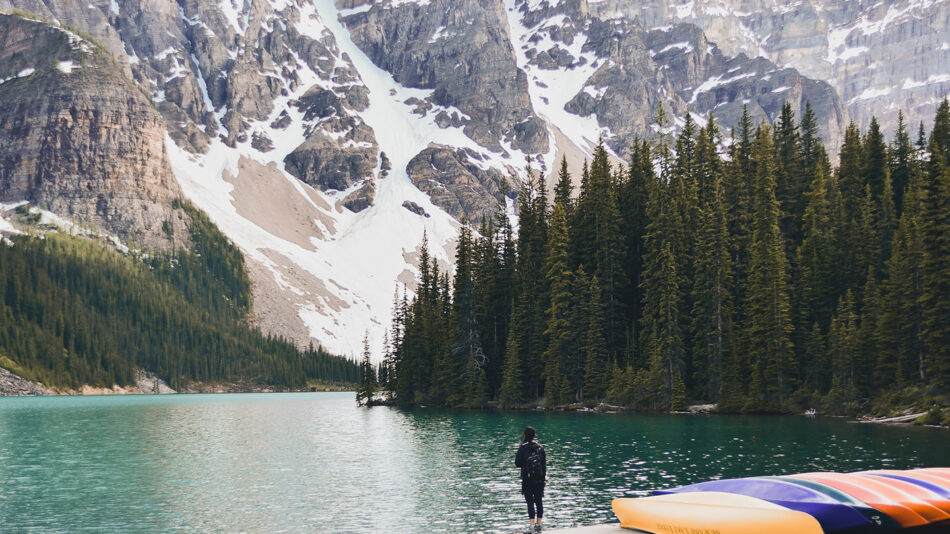 Canmore
Located in Banff National Park, Canmore is a laid back town and is an ideal place to base yourself to explore the Three Sisters Mountain Range, Nordic Centre, Quarry and Upper and Lower Kananaskis Lakes.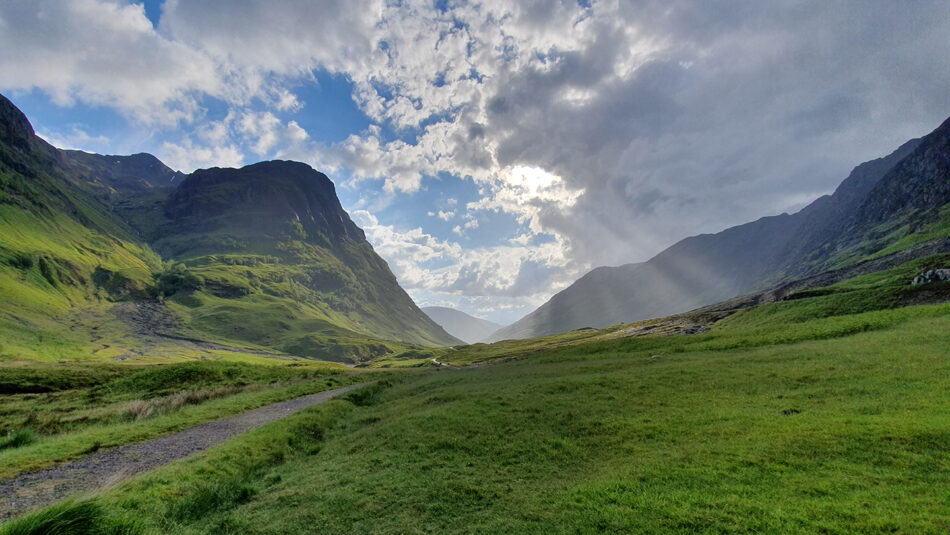 Jasper National Park
As the largest national park in the Canadian Rockies, Jasper has a reputation for  its vast wilderness, majestic peaks, abundant wildlife and outstanding natural beauty. Once home to the Indigenous peoples, fur traders and railway workers, it has become a must-see destination for anyone planning a visit to Canada, and is accessible by road.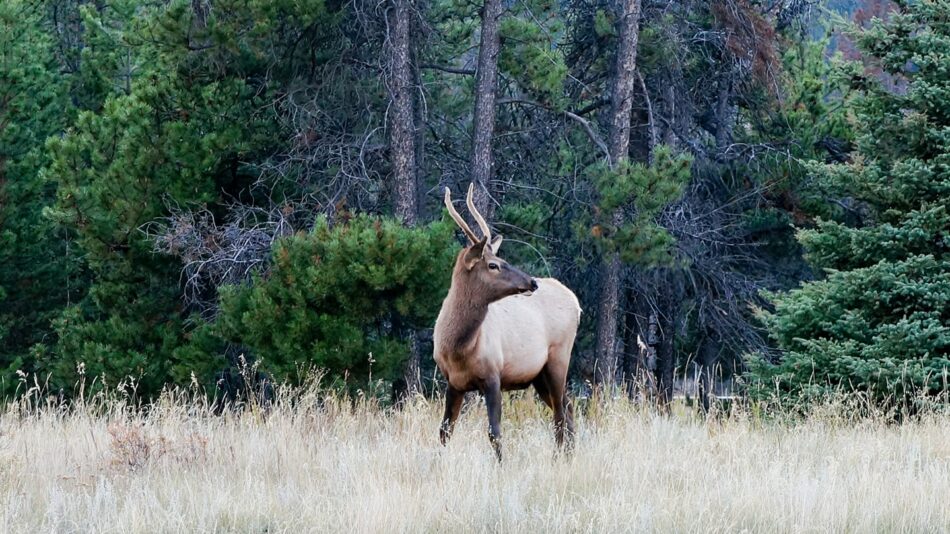 Icefields Parkway
This extensive highway connects Banff and Jasper National Parks. Offering a spectacular driving route over 145 miles which runs parallel to the Continental Divide, take your time and pull over to explore the many pristine lakes, glaciers and valleys along the way. Recommended stops include Peyto Lake and Athabasca Falls- and keep your eyes peeled for deer, mountain goats and bears.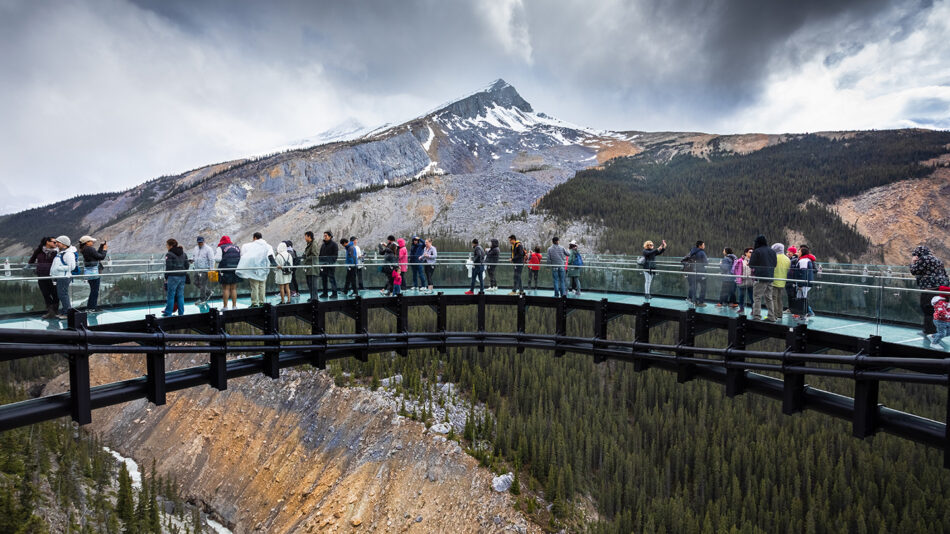 The Athabasca Glacier
The largest of its kind in the Rocky Mountain Region, it sits on Continental Divide and crosses both Banff and Jasper National Parks. With six impressive glaciers, you can join a guided tour; alternatively, you can get your thrills on the Glacier Skywalk, which is 918ft (280m) above ground.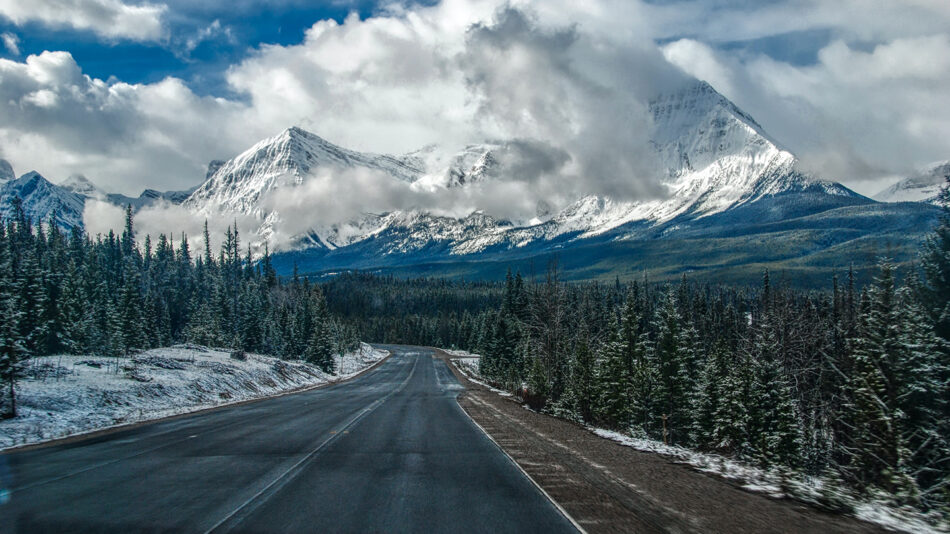 Horseshoe Lake
People flock to this unique horseshoe-shaped swimming hole for cliff diving. Situated in Jasper National Park, its rugged surrounds are off the beaten track, but just a short detour from the Icefields Parkway.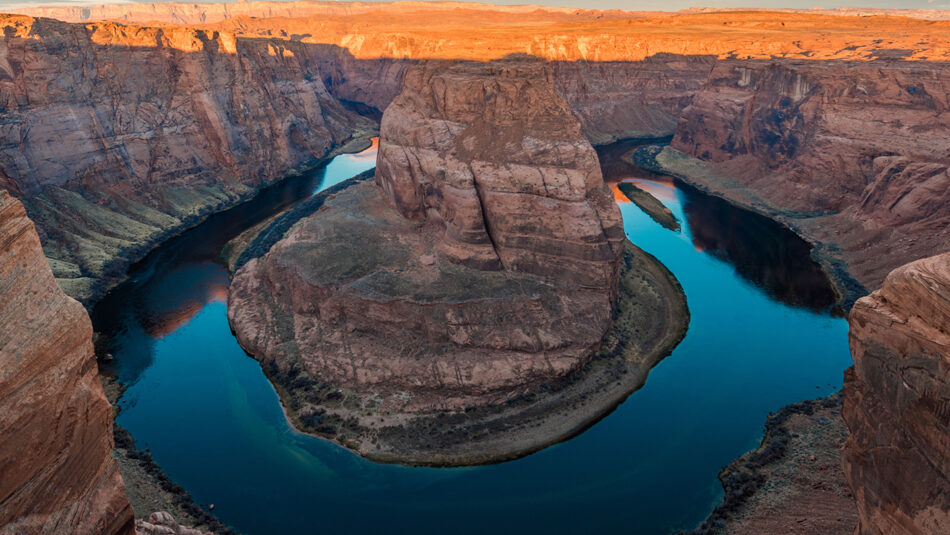 Lake Louise
Arguably the both most popular lake in the Canadian Rockies, Lake Louise at the entrance to Icefields Parkway draws visitors all year round. Fed by glaciers, it freezes over when the temperature drops, and becomes a winter wonderland- which is handy for the nearby Lake Louise Ski Resort. In summer, the lake glows turquoise and is an adventure playground for water sports. With the iconic Mount Robson, the highest peak in the region casting its shadow, this is one of the most picturesque spots to set up camp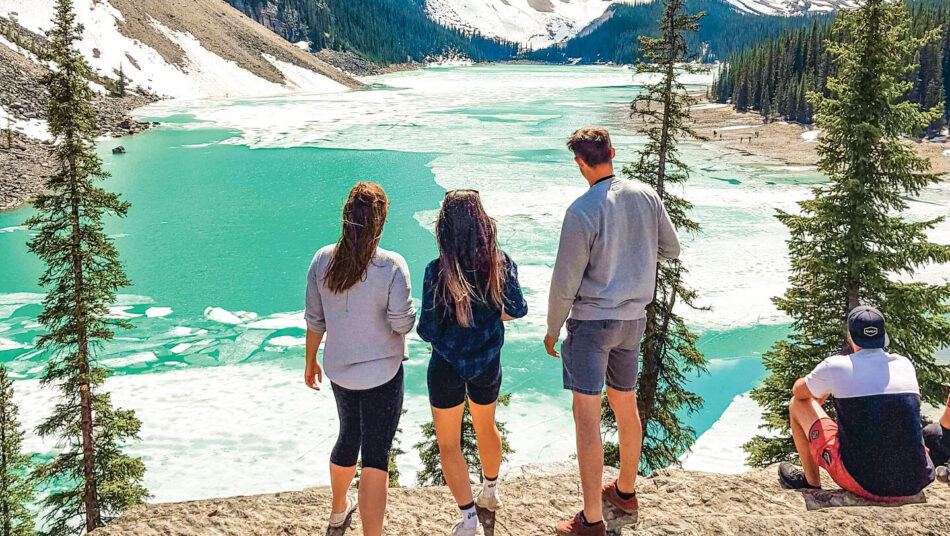 Moraine Lake
A lake so magnificent it is featured on the Canadian $20 bill. Wilder than its neighbour it can be found in the middle of the Valley of the Ten Peaks which makes the trek that much more worthwhile. No fishing or swimming is allowed, but visitors still flock to witness its unreal, vivid shade of turquoise that changes in intensity through the summer as the glaciers melt.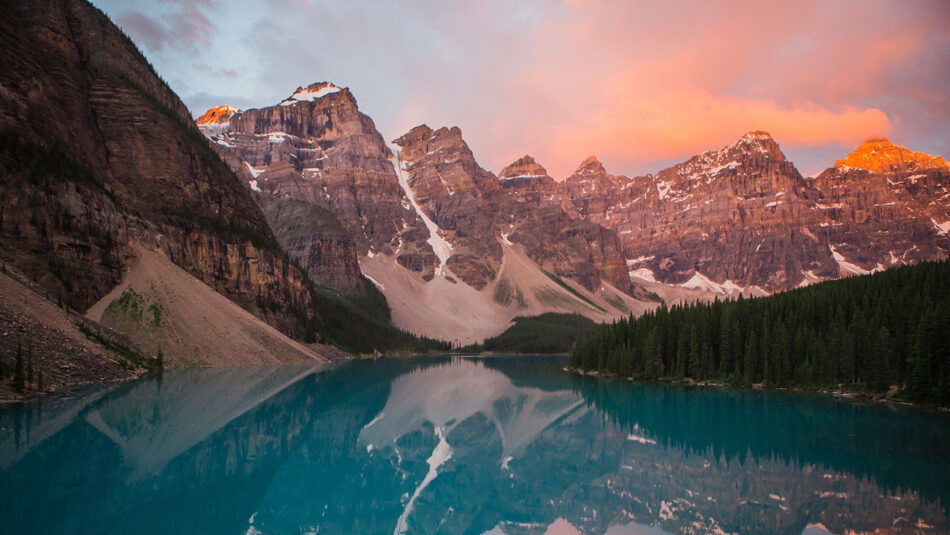 Maligne Lake
An impressive lake that is overlooked by rocky peaks and three visible glaciers, it brings in the crowds during the summer on boat cruises. Maligne Lake is also a starting point for the Skyline Trail- Jasper's most popular multi-day hike. However if you're not into hiking, you can head on over to explore Spirit Island by boat or have a go at kayaking on the crystal water.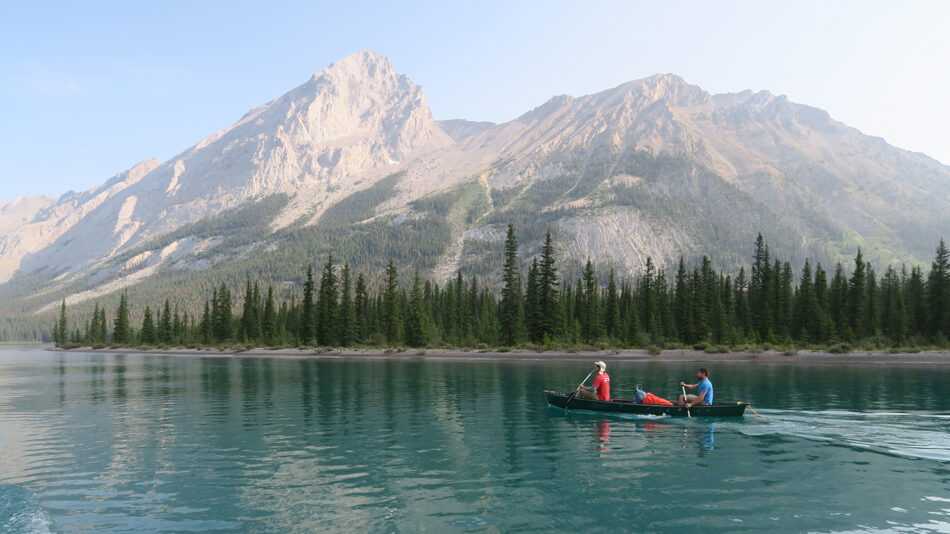 Whistlers Mountain
Take a ride on the Jasper Skytram to Whistlers Mountain. Situated in the south of Alberta, the seven-minute flight takes you to an elevation of 7,500 feet, with villages, mountains, valleys, and rivers shrinking before your eyes.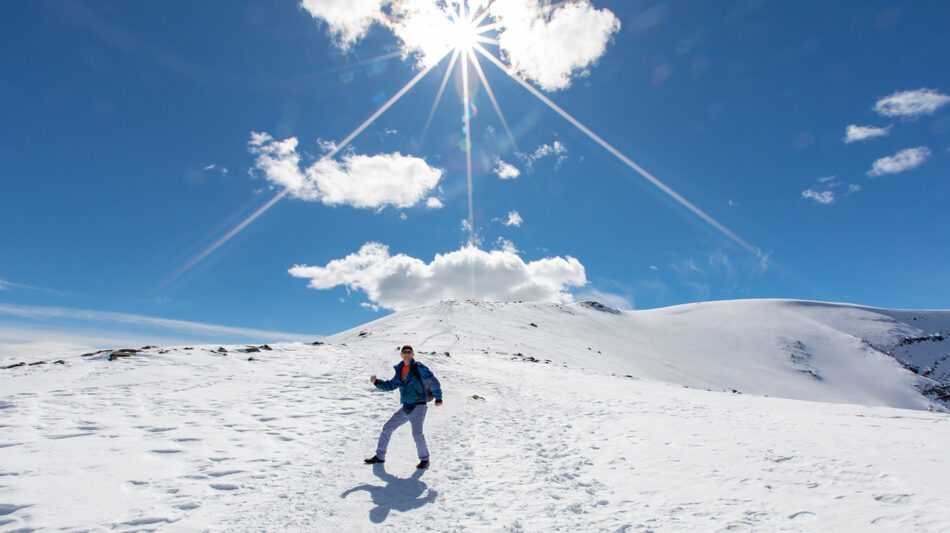 Waterton Lakes National Park
Nestled where the Alberta prairies meet the Rocky Mountains, Waterton Lakes National Park holds the title of an International Peace Park, due to the fact that it is home to the largest unguarded border in the world! It is also the least busy park in the Rockies, and arguably the best because of this. Boasting an assortment of hikes to interestingly named places such as Red Rock Canyon and Bear's Hump, you can paddle in Crypt Lake or take a boat cruise to Goat Haunt, Montana. With a variety of accommodation, camping is a popular option as you may get lucky and see the Northern Lights in the expanse of clear night sky.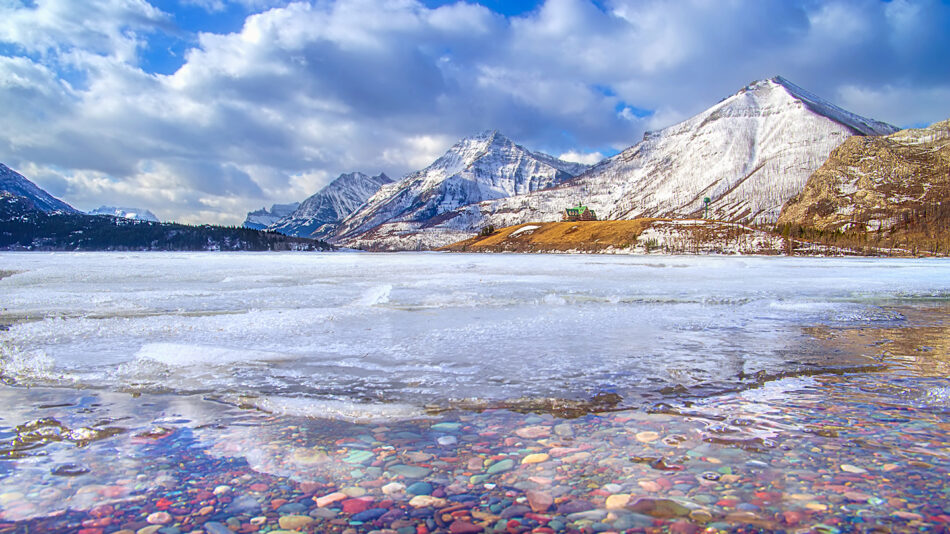 Yoho National Park
Yoho National Park is reached from Lake Louise by traversing the awe-inspiring Kicking Horse Pass. The town of Field is just a one-hour drive from Banff (20 minutes from Lake Louise) and is a great place to start exploring the region. Home to Lake O'Hara, Takakkaw Falls and Emerald Lake, it has history, it is great for a day trip or you can stay in the plentiful hostels or RV camping grounds.