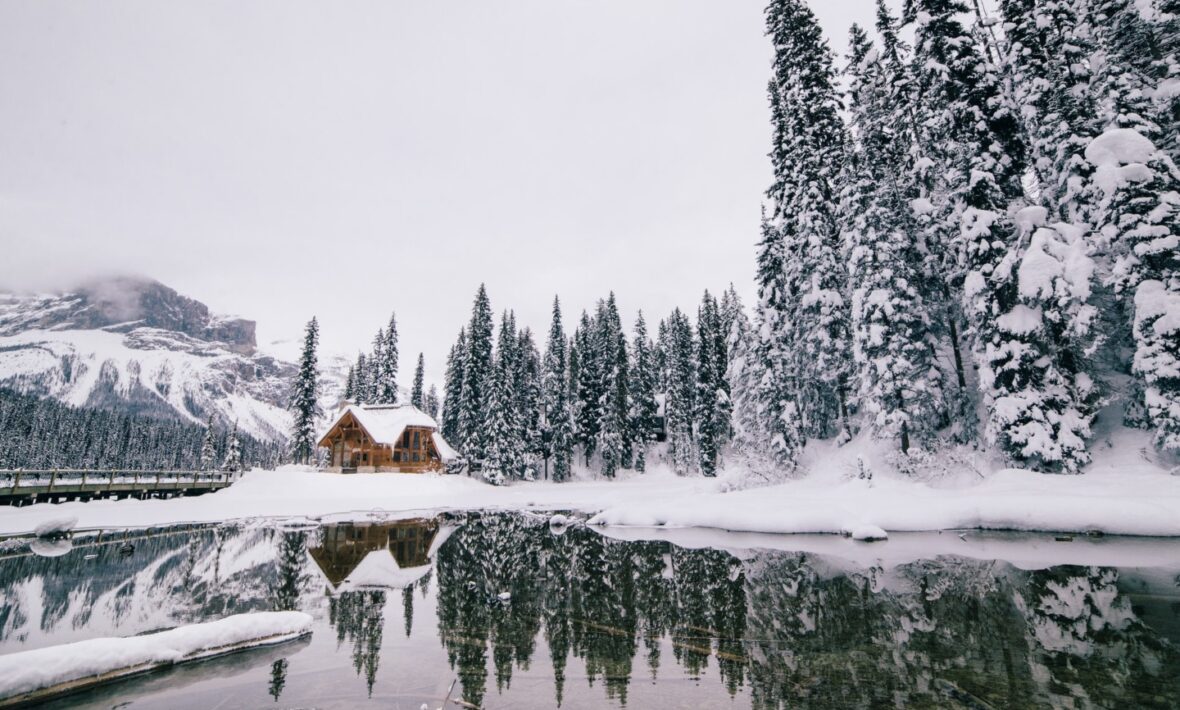 Like almost everything else in our lives, holiday celebrations feel really different this year. Still, regardless of the gathering restrictions in your part of the country, there are many places where you can experience the holiday spirit and an epic Christmas in Canada. It might be a modified version but it's still winter magic! Check out these 10 festive Canadian places to brighten the mood:
10. Banff, Alberta
Banff is one of the most picturesque resort towns in all of Canada. Its main street of restaurants, hotels and shops surrounded by soaring mountains has one of the most magical views in the wintertime. If you're looking for the best Christmas in Canada, Banff truly transforms with light shows, sleigh rides, Santa's Workshop and endless winter sports opportunities. You'll also find Christmas festivities at one of Canada's most stunning castles, the Banff Springs Hotel.
View this post on Instagram
9. Halifax, Nova Scotia
What would Christmas in Canada be without a Christmas tree? Well thankfully, Halifax will never have to know as they've created an entire festival dedicated to evergreen trees and everything Christmas. There's no shortage of snow, plus an amazing market and holiday light trail. They also have great festive eats, performances and maple syrup – essentially, all the ingredients for a perfect holiday season.
View this post on Instagram
8. Yellowknife, Northwest Territories
Spending the holidays in Yellowknife may be as close as you can get to combining capital city festivities with Arctic-like surroundings. A Christmas in Yellowknife will legit make you feel like you're in the North Pole. Around the holidays, you can enjoy light shows, the famous Snowking Festival and gorgeous Indigenous craft markets. And you can almost guarantee you'll see the Northern Lights.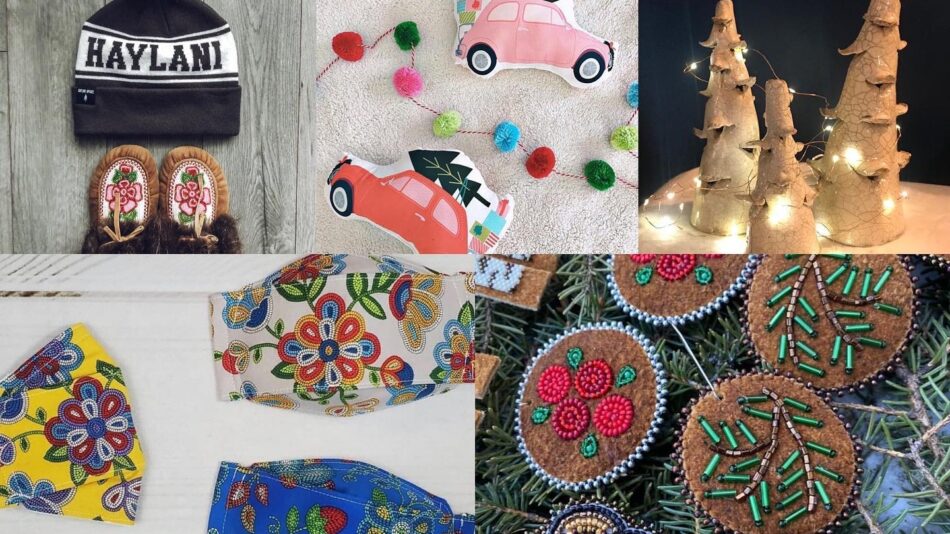 Image source:Yellowknife Makers Market
7. Whistler, British Columbia
We think Whistler Village is probably where Santa would go for a break and some fun after all his hard work on Christmas Eve. You'll find world-famous slopes, stunning mountain views, activities and eats galore in Whistler. Plus you can even attend a film festival to fill your time with all this winter wonderland has to offer.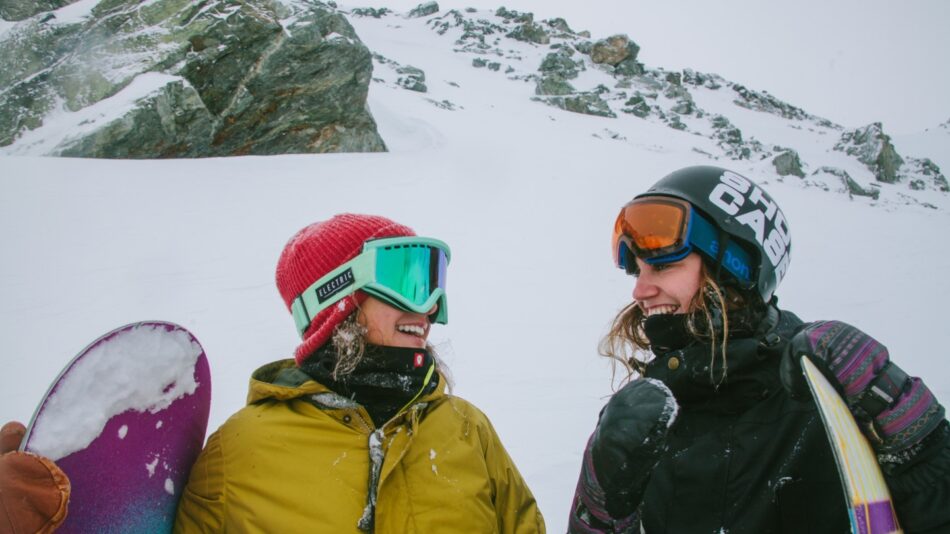 6. Quebec City, Quebec
Quebec City in the winter is unbeatable – as close to a perfect Hallmark movie set as you'll find, and as close to Europe as you can get for a Christmas in Canada. With its cobblestone streets, old-world charm and French-Canadian culture, it has that magical wow factor that makes holidays here such an amazing time of year. You'll find nativity scenes, Christmas markets, carnivals, parades, skating, and everything you need for a Quebecois Christmas in the city.
View this post on Instagram
5. Niagara-on-the-Lake, Ontario
While the Niagara region shines in the summertime, it's the winter that really brings out its magical festive flair. From the Icewine Festival to the mulled wine and skating rink spots near its boutique hotels, you can enjoy some Christmas quiet. Plus, you're still close by to the big light festivals and celebrations in Niagara Falls.
View this post on Instagram
4. Churchill, Manitoba
There are few things more festive than polar bears, and Churchill is a magical winter wonderland that lets you see them in the wild. As the polar bear capital of the world and a hub for winter wildlife – like foxes, moose, snowy owls, lynx, and caribou to name a few! – you'll find everything needed for a winter wonderland other than the jolly man himself.
3. St Jacobs, Ontario
This small town about an hour and a half outside Toronto may not be on your radar yet. However, locals will tell you it has a unique and quaint charm that makes it the perfect home-base for an epic Christmas. With its large Mennonite community, you can experience some of the best traditional craftsmanship and cooking in the province. Their market is famous all year round but transforms for the holidays into one of the best places for Christmas shopping and homemade goodies you can find.
View this post on Instagram
2. Mont Tremblant, Quebec
If your idea of a perfect Christmas in Canada has you sipping a cup of hot chocolate by a cozy fireplace in a cute ski village, Tremblant is your spot. It's the best place in Eastern Canada for skiing and snowboarding and has the most magical ski town to spend your downtime. Plus, there's a relaxing Nordic spa close by for when you need some me-time.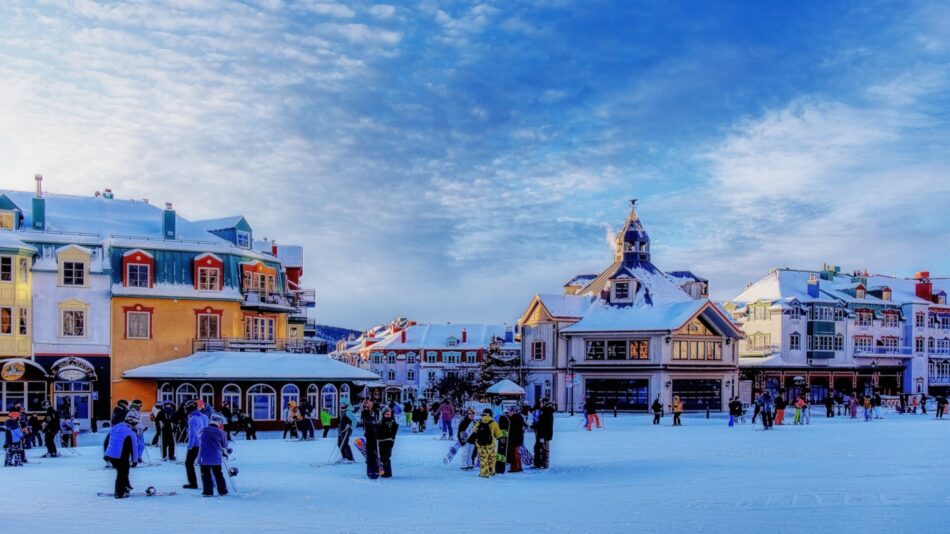 1. Lake Louise, Alberta
Few things feel more festive than a pair of skates and a hot chocolate with some Bublé or Mariah playing in the background. Lake Louise's natural skating rink is one of the most beautiful skating rinks in the world, and the epitome of festive vibes.