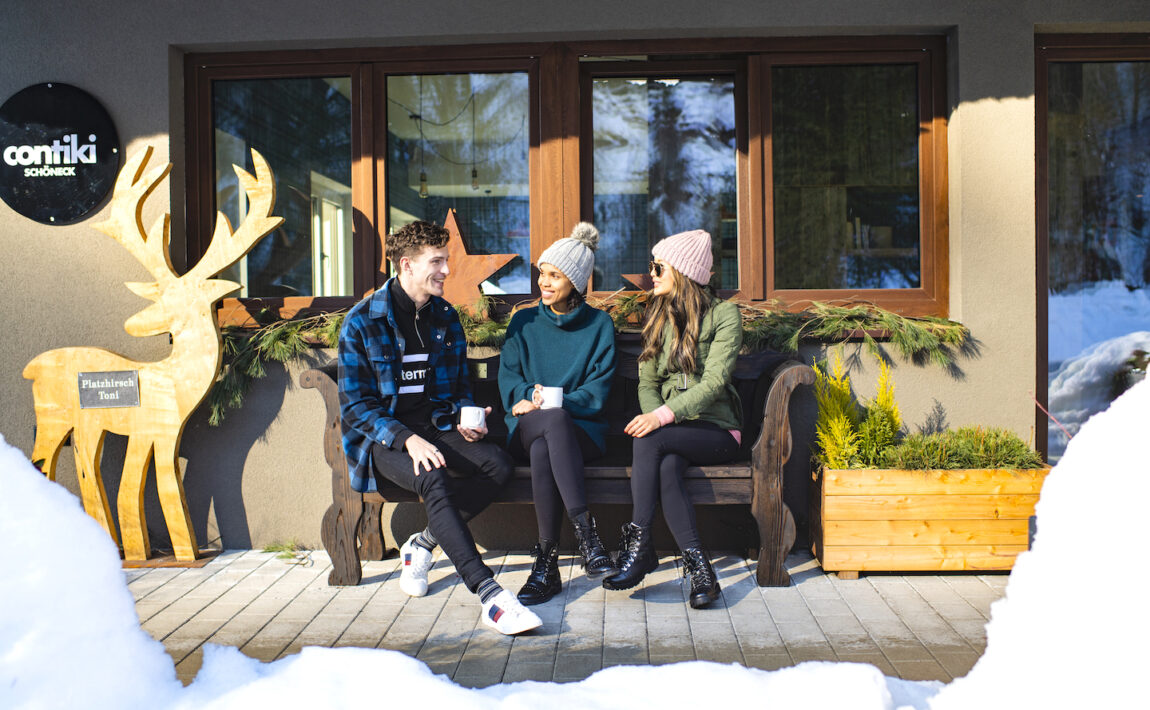 Although we partner with some pretty amazing hotels, hostels and Special Stays across the world, nothing comes close to our own Contiki properties. These are the places we can really put the Contiki stamp on, and because we know exactly what you're are looking for in accommodation, we can make sure everything is absolutely perfect. Take, for example, Contiki's Chalet Schöneck.
Nestled in the gorgeous Austrian Tyrol, this place is ideal for some après ski with your Contiki crew, or for all sorts of active adventures in summer. And with our incredible on-site staff and awesome amenities, everything about this place has that little bit of Contiki magic. Even better, you can enjoy the Chalet as part of our skiing trips or book accommodation only. So what's it like to stay at the Chalet Schöneck? And will you have more fun in winter or summer? Read on to find out.
Summertime at the Chalet…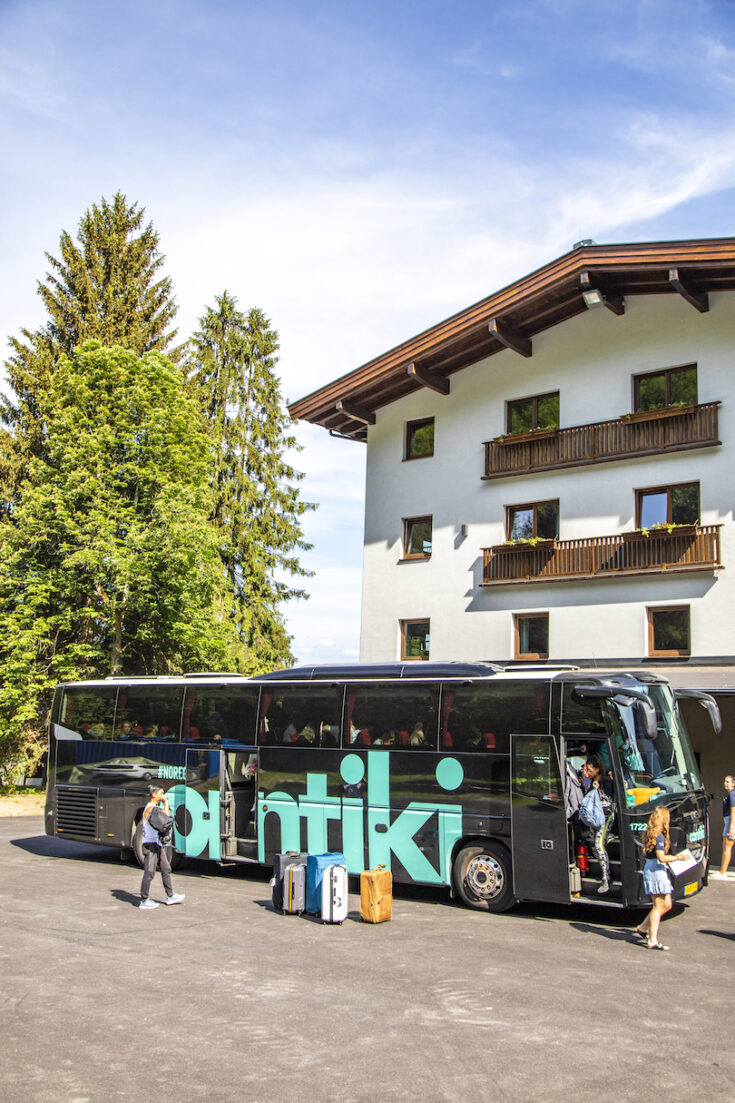 Image source:Contiki
9:00
Wake up to birdsong. Stare out of the window for a bit admiring the scenery, then it's time for a shower. The sun's out already and you'll definitely want to take your bike for a spin today.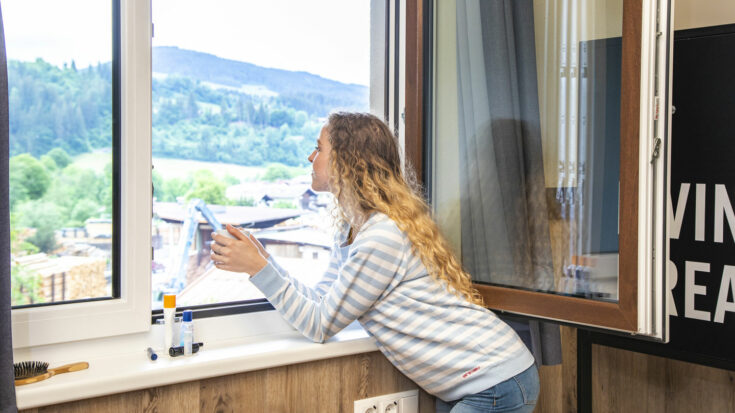 Image source:Contiki
10:00
You've got a pretty active day planned so breakfast is essential. Fortunately the chefs at Contiki's Austrian Chalet are on hand to whip up a hot meal. Once you've had your fill of coffee, it's time to head into the sunshine.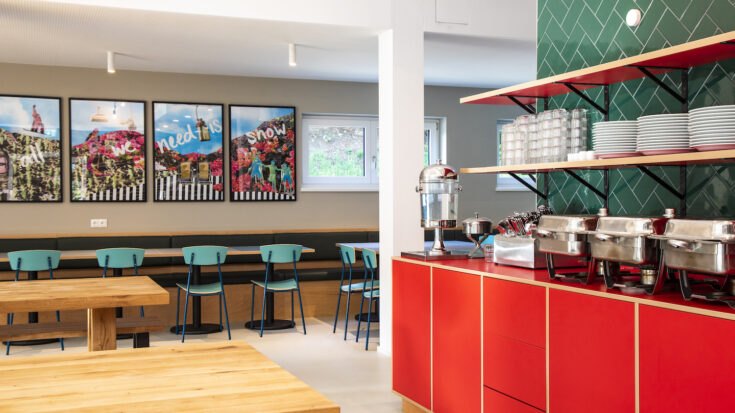 Image source:Contiki
13:00
This place is too beautiful. Taking winding cycle trails down hills and past streams, you get a real feel for the surrounding beauty spots. You find a trout farm down the road and refuel with a seafood lunch on the banks of the river. Then it's time to head back to the Chalet – you've got big things planned for the rest of the afternoon…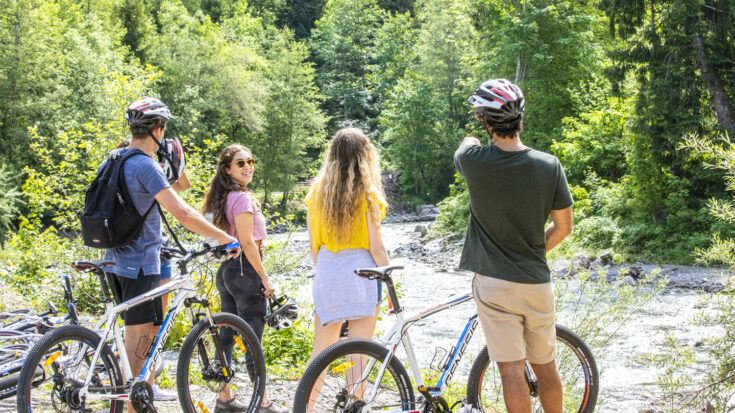 Image source:Contiki
15:00
Time for white water rafting! You've never tried it before but your instructor says the Tyrol is the perfect spot for rafting, with amazing scenery and plenty of adrenaline to be found on its cascading rapids. By the time you drag your boat out of the water, you feel like you and your crew have pretty much mastered it…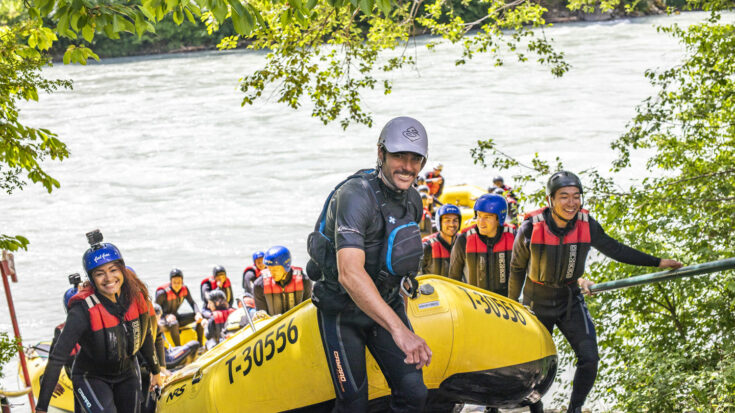 17:00
After the day's activities you're back at the Chalet and feeling a bit more zen. A few relaxing games of cards and a few slightly more competitive games of ping pong later, there's only one thing on everyone's minds. What time is dinner?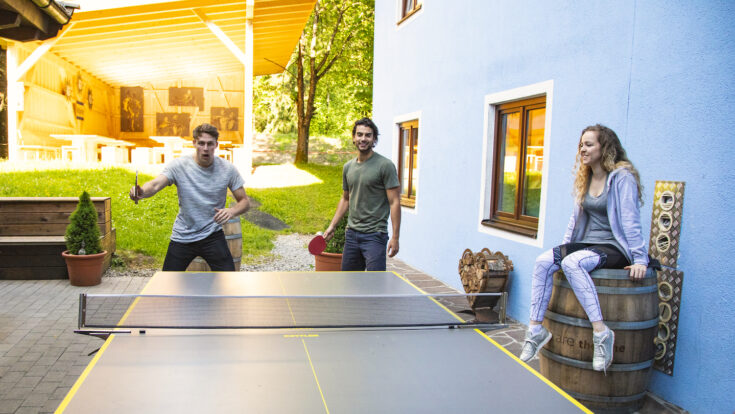 Image source:Contiki
19:00
Dinner is served – Austrian Chalet-style! The Contiki chefs have whipped up some Austrian specialities, including local favourite, pork schnitzel. You wash it all down with a local beer and feel right at home in the Austrian Alps.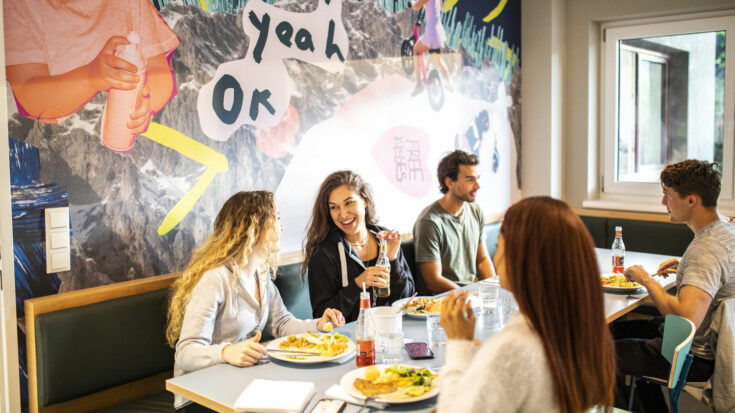 Image source:Contiki
21:00
You head to the bar for a few more local beers, listening to some tunes and talking about the day's adventures… the music gets more upbeat as the clock hits 10, and you realise there's only one thing for it: schnapps! Prost!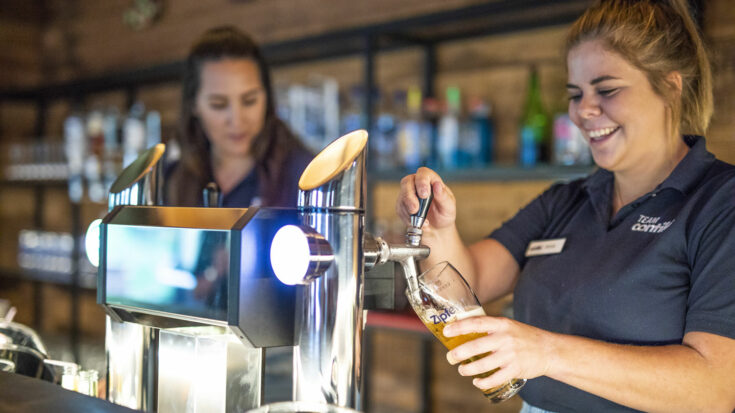 Image source:Contiki
Wintertime at the Chalet…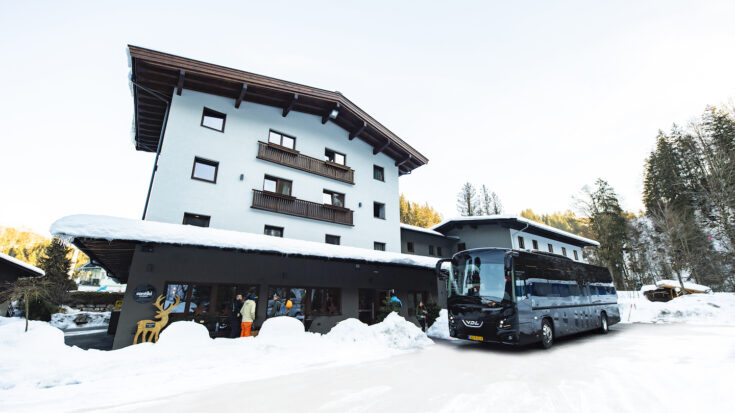 Image source:Contiki
9:00
You wake up in a winter wonderland, gazing out the window at the pure white vistas. A warming breakfast is calling your name…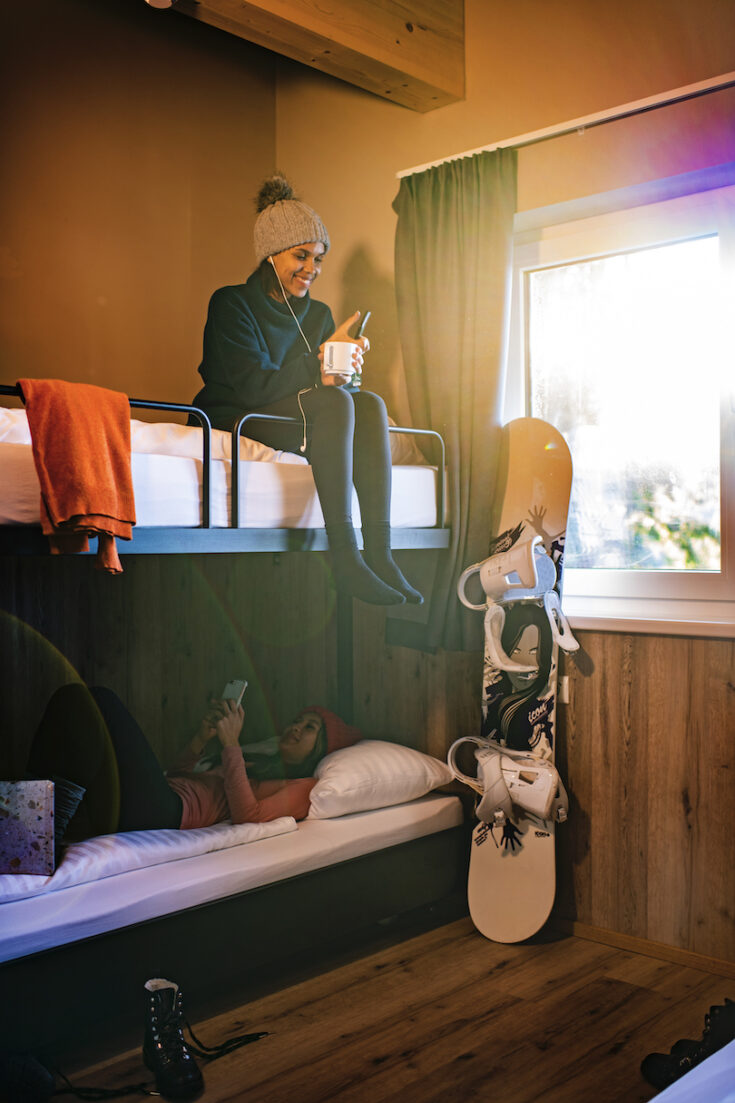 Image source:Contiki
10:00
After fuelling up for the day ahead and warming up with a hot chocolate, you and you ski squad get your gear on. Before you hit the slopes a quick snowball fight is kinda hard to resist with Contiki's Austrian Chalet as your backdrop.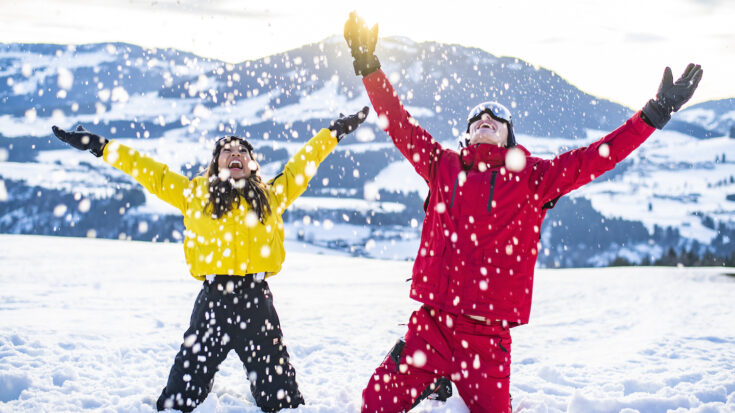 Image source:Contiki
11:00
It's time to get out there. Gear hire and ski lift passes were all sorted by the Chalet staff, so all you've got to think about is what runs you're going to master today. Some of your friends opted for skis, but you're all about the board lyf.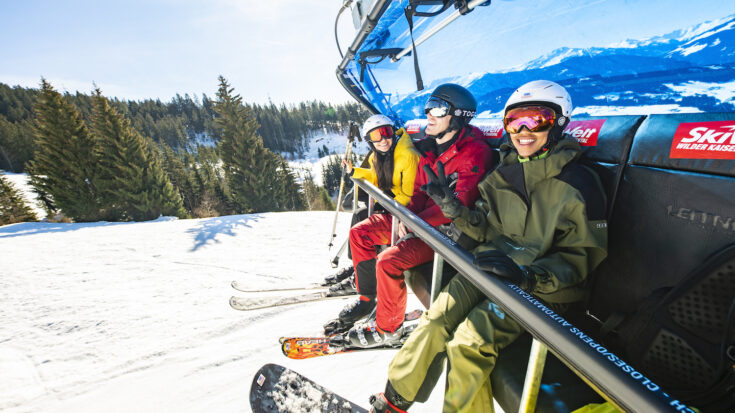 Image source:Contiki
13:00
Lunchtime! We're talking pork knuckle, rosti, schnitzel – the good stuff. It's all freshly made and as authentically Austrian as it gets.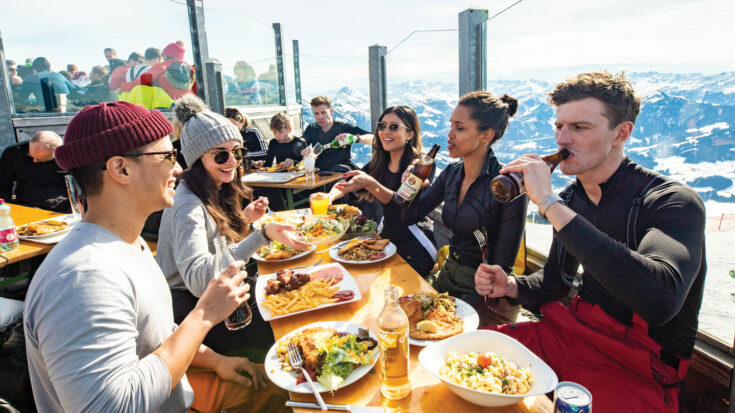 15:00
Normally you'd hit the slopes again all afternoon but today you've got something a little special planned – tandem paragliding! Soaring over the Austrian Alps you'll feel like you're actually flying. You can tell already that this is an experience that will stay with you forever.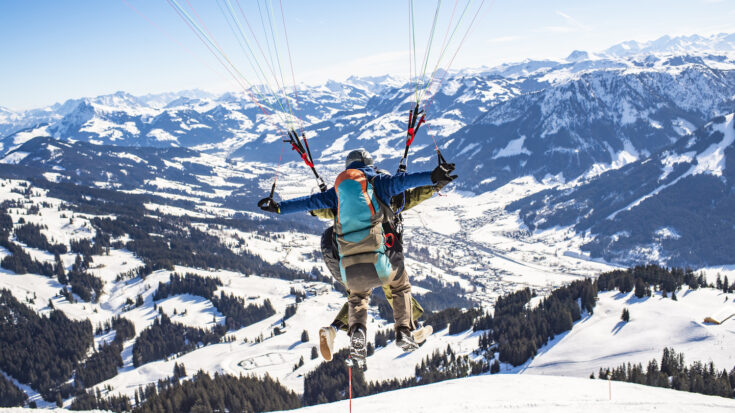 Image source:Contiki
18:00
Back at the Chalet and you've definitely earned some après ski. A few local beers with your crew overlooking the spectacular snowy slopes should do the trick.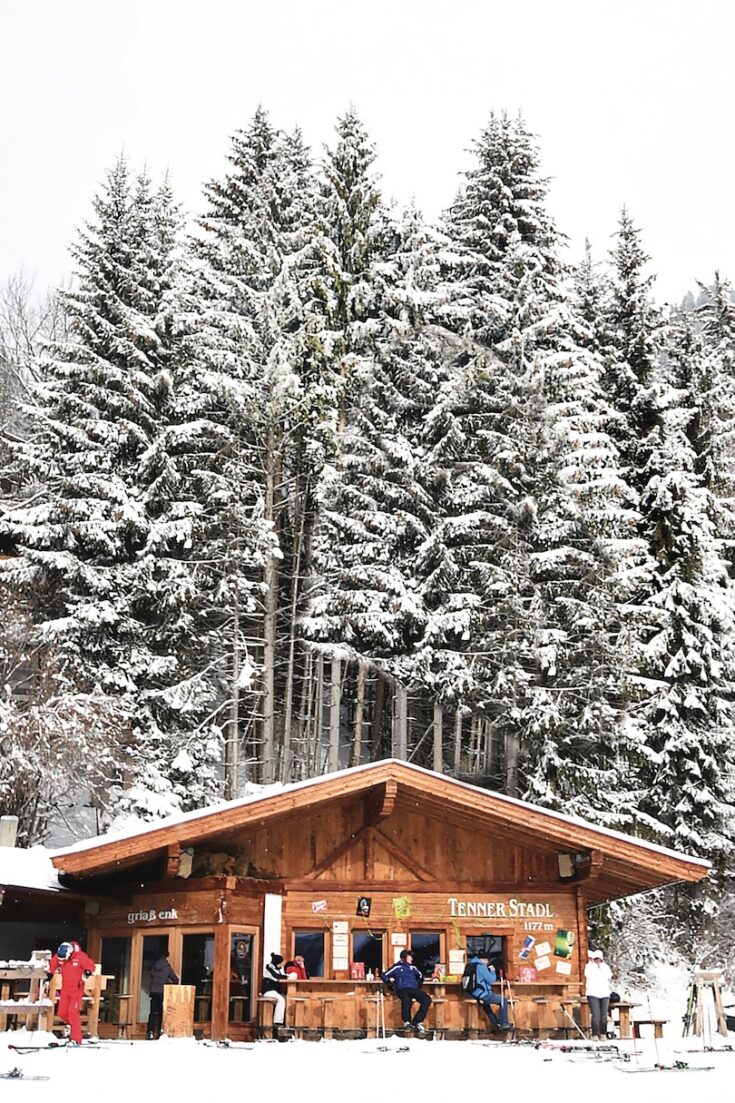 Image source:Contiki
20:00
Dinner time in the warm and cosy Chalet and the Contiki chefs are whipping up something special: maybe steaming bowls of Austrian soup or even fondue served in homemade bread boats. This is exactly what you've been craving after a day on the slopes.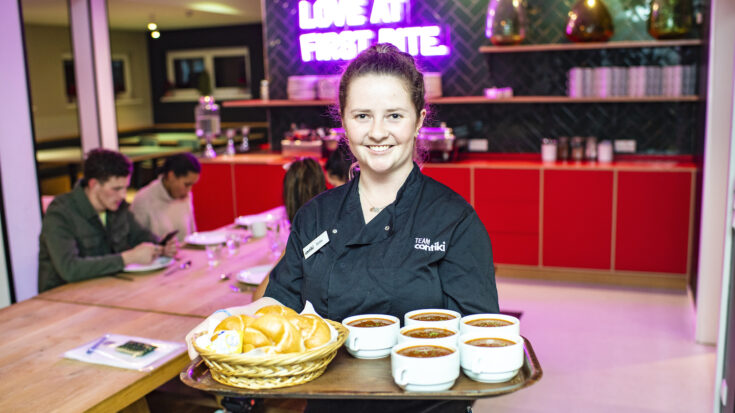 Image source:Contiki
22:00
Time to hit the bar! Local beers, schnapps, and the warm wintery vibes you're looking for. You're so ready to do it all again tomorrow…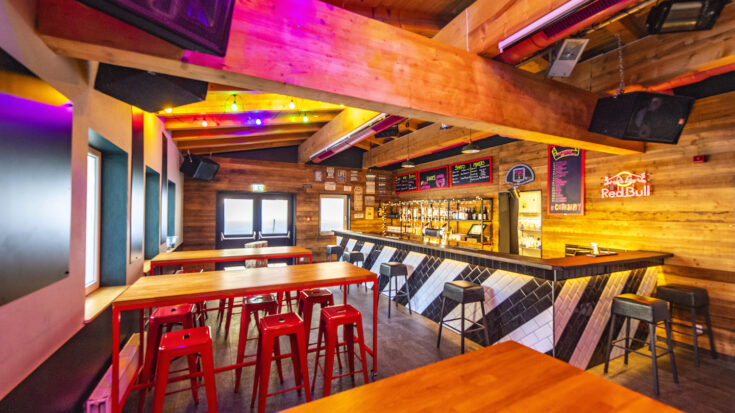 Image source:Contiki
So, as you can see – a visit to Contiki's Chalet Schöneck is pretty epic all year round. It's up to you whether you prefer hitting up the slopes or hitting the waves for white water rafting; warming up with hot choc by the fire or lazy summer evenings sipping local beers. Browse Contiki's Austria skiing trip options or check out the ultimate summer European trip that includes an unforgettable stay at the Chalet.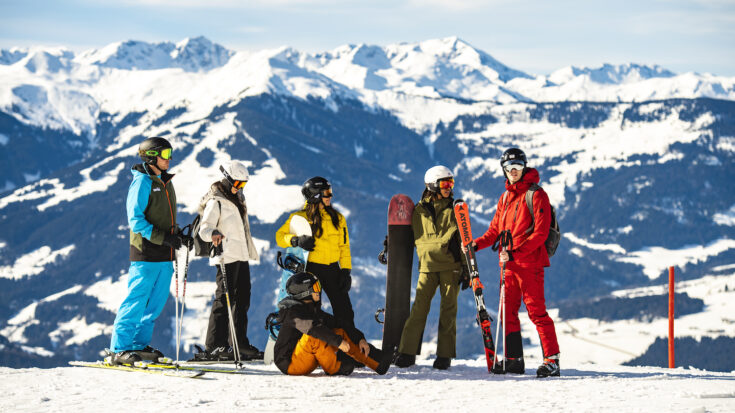 Image source:Contiki