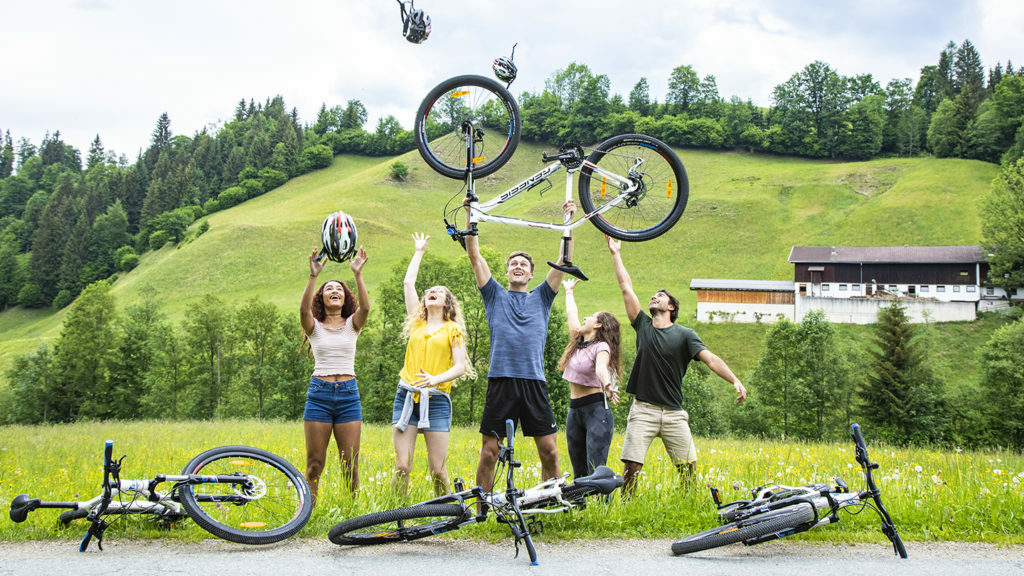 Picturesque mountain peaks, mysterious ice caves, indulgent desserts – is there anything Austria can't do?

If you're heading to this lush land in the near future, these are the best things to do in Austria whether you're a ski aficionado or simply there to enjoy the scenery.
1. Gaze over Schlegeis Lake
Framed by the breathtaking peaks of the Zillertal valley, Schlegeis Lake is Austria's answer to Lake Louise. Vibrant turquoise blue water paired with the crisp mountain air of the Austrian Tyrol, this stunning site is a must for anyone with a pulse. Phones at the ready, your Instagram feed is about to be blessed with alpine vistas.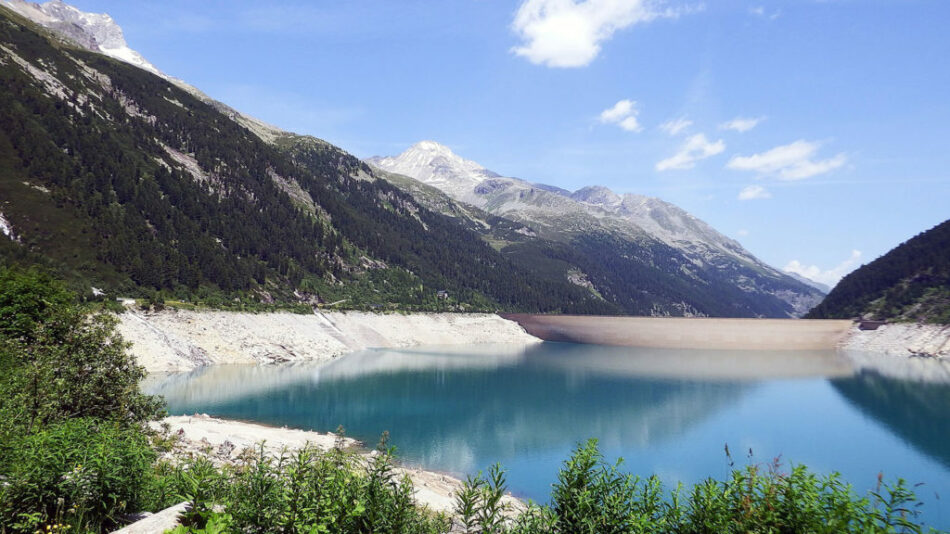 2. Stay in Contiki's Gasthof
No matter the season, whether you came to Hopfgarten to shred the slopes or for an alpine summer adventure, Contiki's beloved (and newly renovated) Gasthof is where's it's at. Ping pong tables, an in-house bar and dance floor, and plush interiors will have you uber-relaxed on your Austrian odyssey. 
RELATED: CONTIKI'S NEWLY RENOVATED GASTHOF IN THE AUSTRIAN TYROL LOOKS UNRECOGNISABLE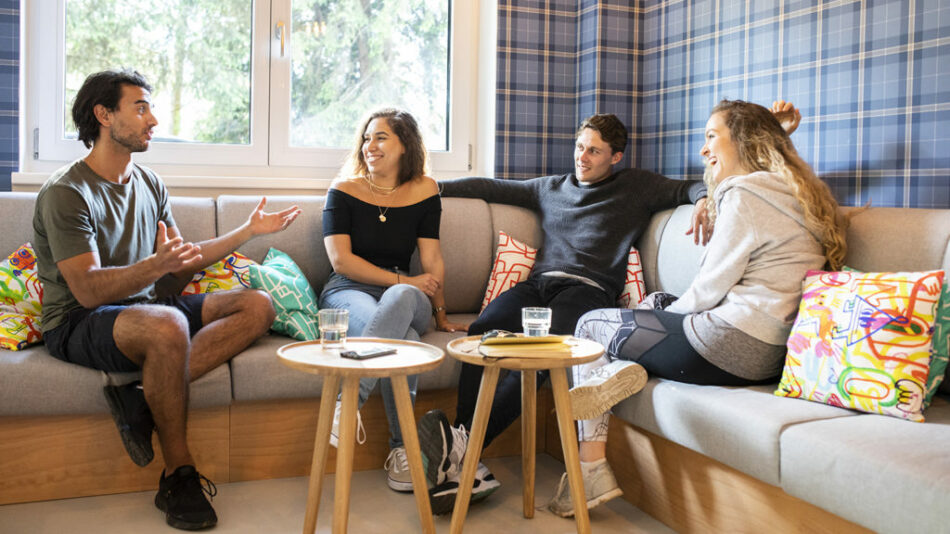 3. Visit Schönbrunn Palace
What is a trip to Vienna without getting a glimpse into Austria's once-proud monarchy? And there's no better place to start than at Vienna's former imperial residence, the majestic Schönbrunn Palace. At first glance, the sheer size of the palace and its impressive Baroque architecture will blow your socks off, but a venture inside will provide you with insight into the lives of emperors.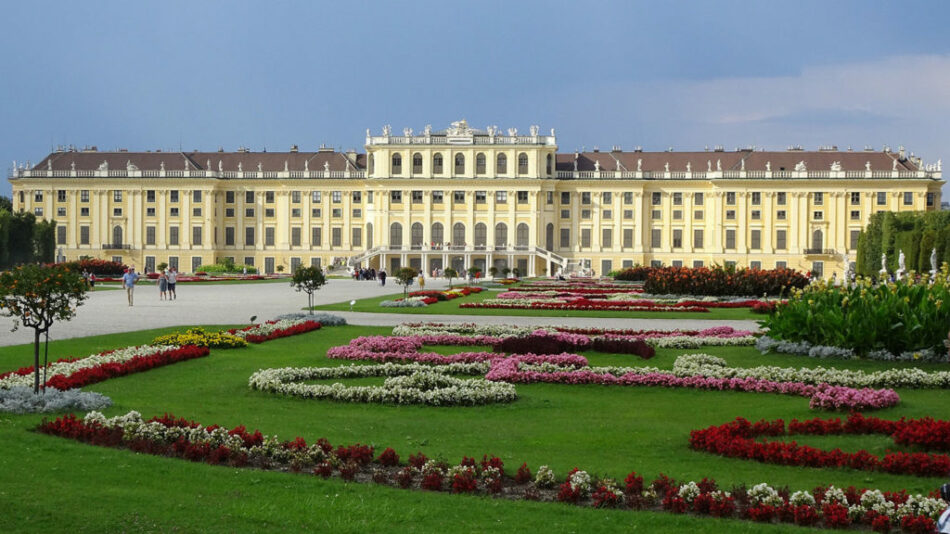 4. Treat yourself to a Sachertorte
If you've got a sweet set of teeth rather than just one single tooth, then Vienna is the destination for you. Austrians have a whole host of sweet treats embedded into their culinary history, but one chocolate delight rises above the others and has even gained worldwide status as one of the best cakes ever: sachertorte. First invented by Franz Sacher, who was tasked with creating a new dessert for the King, the cake is made up of dark chocolate batter, a thin slither of apricot jam in the middle, and topped off with a rich chocolate mirror glaze. Thankfully, today, you don't have to be royal to enjoy it, and it simply wouldn't be a trip to Vienna without it.
RELATED: EAT SCHNIT…ZEL! ESSENTIAL AUSTRIAN FOODS TO TRY 
5. Sample Sauvignon in the wine region
When you think 'wine' you probably don't think of Austria – but Austria's wine country is slowly but surely being recognised for producing some of the best wine in the world with its local grapes. Austria's been producing wine for over 2,000 years, with world-class Sauvignon Blanc a part of their impressive repertoire. With a range of wine regions, you'll never be too far from a glass of perfect wine. Not much of a wine connoisseur? A spot of wine tasting will bring you up to speed.
6. Live out your 'hills are alive' fantasies in Salzburg
Sitting on the border with Germany, Salzburg is easily one of Austria's most famous cities, made famous for two things: Mozart, and the Sound of Music. That's right, the popular musical was filmed in this fairytale city, and it's been stealing hearts ever since. It's said that since Mozart lived here some 250 years ago much has changed, although it's parks and flawless cobbled streets would make you think otherwise. With the smell of fresh pastries and the sweet sounds of Austrian classical music in the air, few places will make you feel like you're in a real-life Disney movie in the same way.
7. Take in the mountain panoramas of Innsbruck
Surrounded by picturesque mountain peaks lies the charming city of Innsbruck, a city where you could never run out of things to do. The quaint, colourful streets of the medieval old town will transport you back in time, while the city centre hosts markets and events all year round. Those seeking a spot of solitude can escape for day drinks into the surrounding mountain villages, where you can dine on fresh local produce. The city has even hosted a few winter olympics in its time. Impressed? You should be.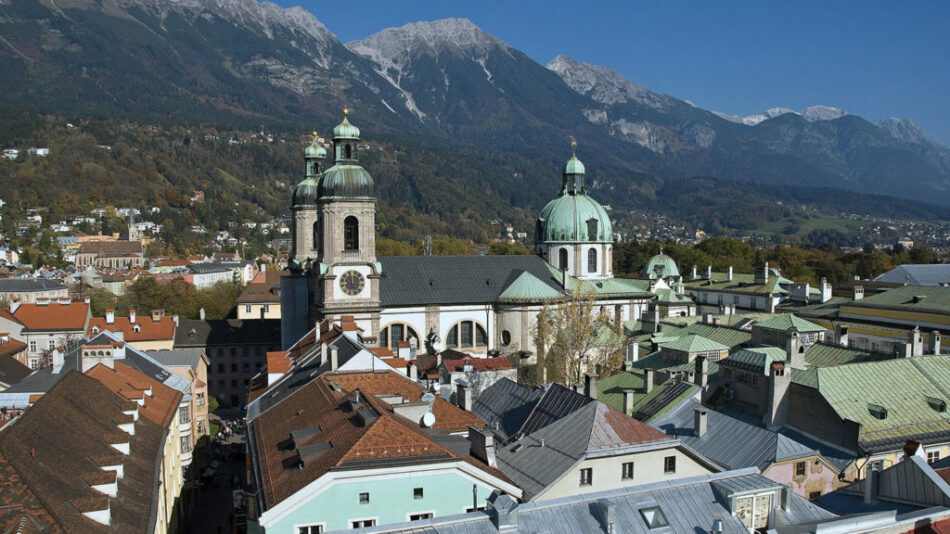 8. Climb Grossglockner peak
There's nothing quite like a mountain ascent to give you a slice of mindfulness. High in the clouds, Grossglockner is Austria's highest mountain. But it's not just for climbing enthusiasts; it's also home to various communities and wildlife. You don't have to go too far up to get the most astounding views of the surrounding valleys, and – far from the swells of city life – you're likely to come back down feeling a little differently about life.
9. Explore Melk Abbey
Melk Abbey, a UNESCO world cultural heritage site, is easily one of the world's most breathtaking Baroque buildings – and one of the worlds most beautiful buildings in general. Overlooking the Danube river, the Abbey has been the home of Benedictine monks for centuries (since 1089, to be exact). You'll be stunned into silence as you discover the Abbey's intricate painted ceilings, winding staircases and pure balcony goals.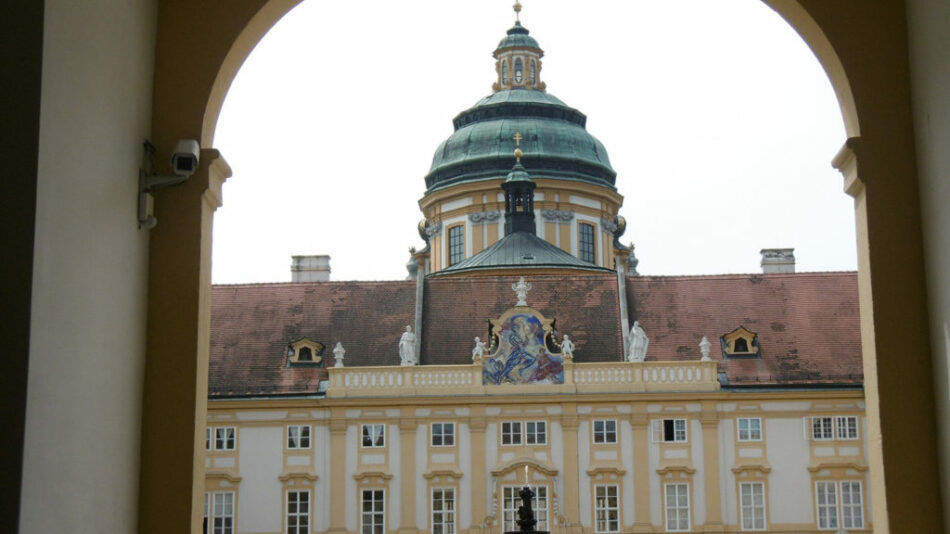 10. See St Stephen's cathedral
Every city has a symbol and for Vienna, it's St Stephen's Cathedral. This gothic masterpiece towers above the rest of the city, meaning you can see it from just about anywhere. It's defining features are the colourful patterned tiles that make its roof a unique zigzag (can we say grooviest cathedral design ever?) . The Cathedral is open to the public and is well worth a visit, just for the impressive decor alone.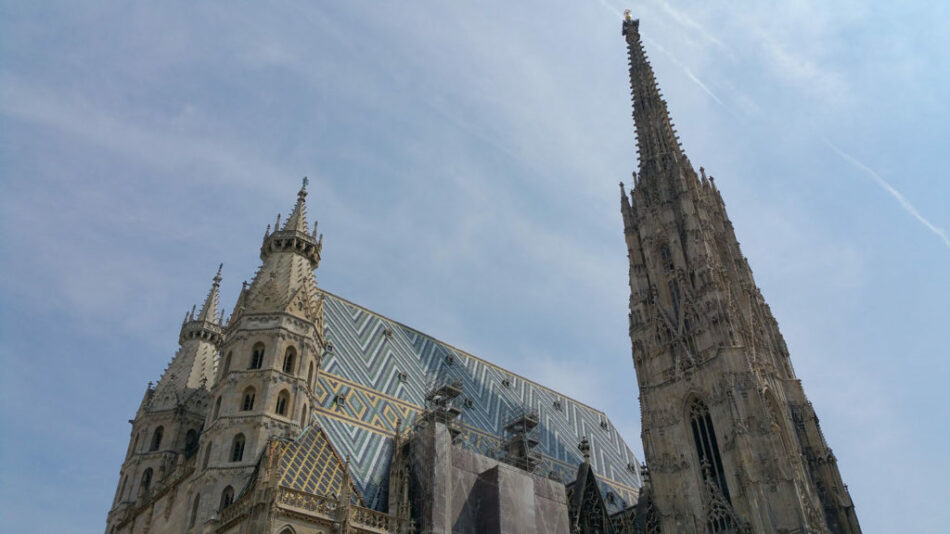 11. Fall in love in Hallstatt
Who can resist a lakeside town? Austria's got them in spades, but Hallstatt is by far the country's most enchanting. From the alpine architecture to the surrounding lush greenery, to the unique village atmosphere – everything about Hallstatt is just about as quintessentially Austrian as you can get. This village is so remote that until recently, it could only be reached by boat or mountain trek. Take a boat out onto Lake Hallstatt or wander the picturesque town square – whatever you do, you'll fall head over heels.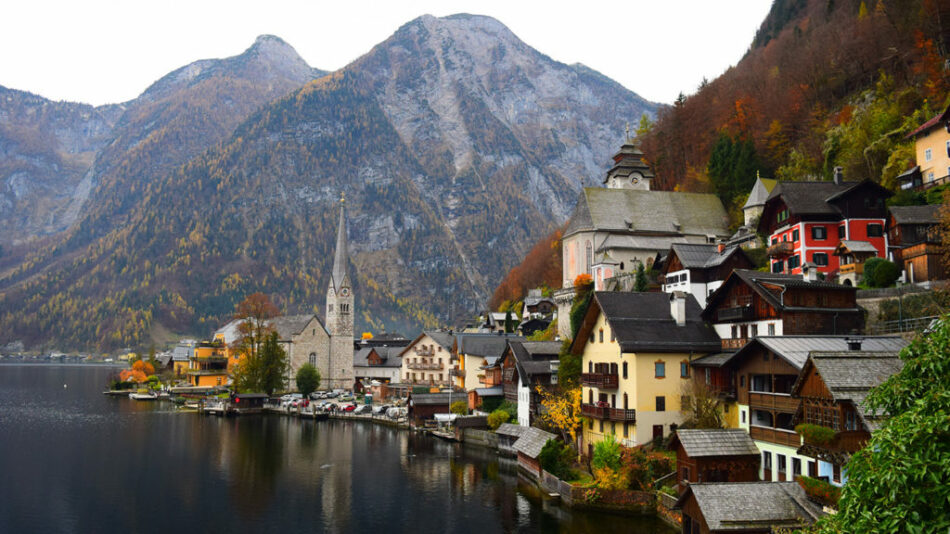 12. Chase waterfalls at Krimmler Ache
A short venture through the adorable mountain town of Krimml will see you roll up at the tallest waterfall in the country, Krimmler Ache. While it may have been a bit of a trek to get there, it's totally worth it for the views of the falls and the surrounding vistas. It's also one of the countries best hiking spots, if that's your thing…
13. Discover the caves of Eisriesenwelt
This natural limestone and ice cave holds the title of the biggest ice cave in the world, stretching a whopping 42km and begging the question: is there anything Austria doesn't have? The entrance will give you views of the Salzach valley, while the inside will have you blown away by the intricate ice formations and mysterious, otherworldly atmosphere. Just make sure to wrap up warm…
14. Go white water rafting in Hopfgarten
Austria may be the land of pretty villages and mountain views, but don't let that fool you – thrill seekers can get their slice of adventure in the Austrian Tyrol, in the form of a whitewater rafting. Who said Hopfgarten was just for snow bunnies?
15. Shred the slopes in the Austrian Alps
The snow globe paradise of the Austrian Tyrol forms the perfect backdrop to an epic ski or snowboard sesh, no matter whether you're a ski novice or bonafide professional. Surrounded by glistening white snow-capped mountains, a day in the Austrian Alps could see you shredding the slopes before warming up with a plate of hearty Schnitzel. Perfect. 
RELATED: 5 NON-SKIING THINGS TO DO IN THE AUSTRIAN TYROL IF YOU'RE A TOTAL SNOW-HOLIC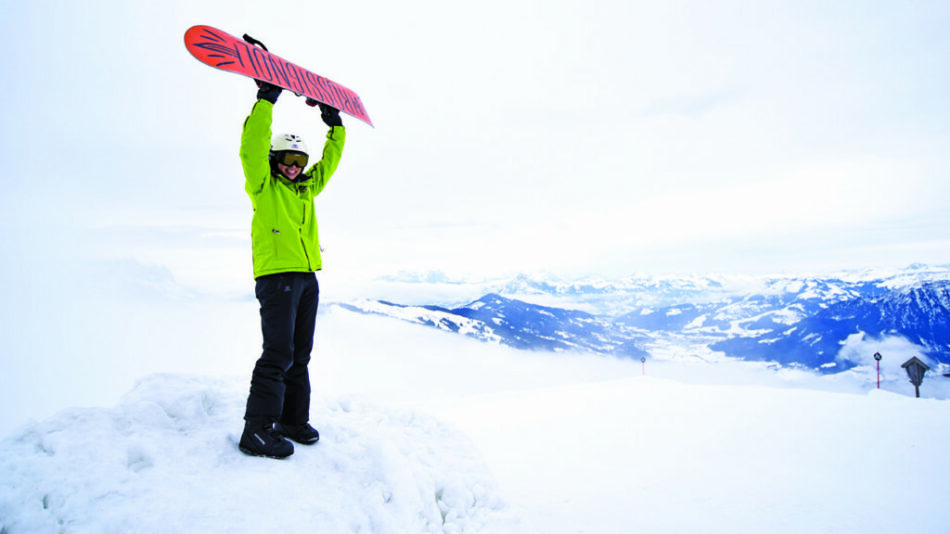 16. Peruse Vienna's biggest market
In the heart of the city, Naschmarkt is Vienna's biggest and best food market. But this is no ordinary food market, oh no; Naschmarkt has been a permanent fixture in Vienna since the 16th century, and continues to grow year on year. From multicultural street eats like dim sum, to traditional Austrian produce and Viennese pastries, to bits and bobs for your weekly shop – whatever you're craving, Naschmarkt's got you.