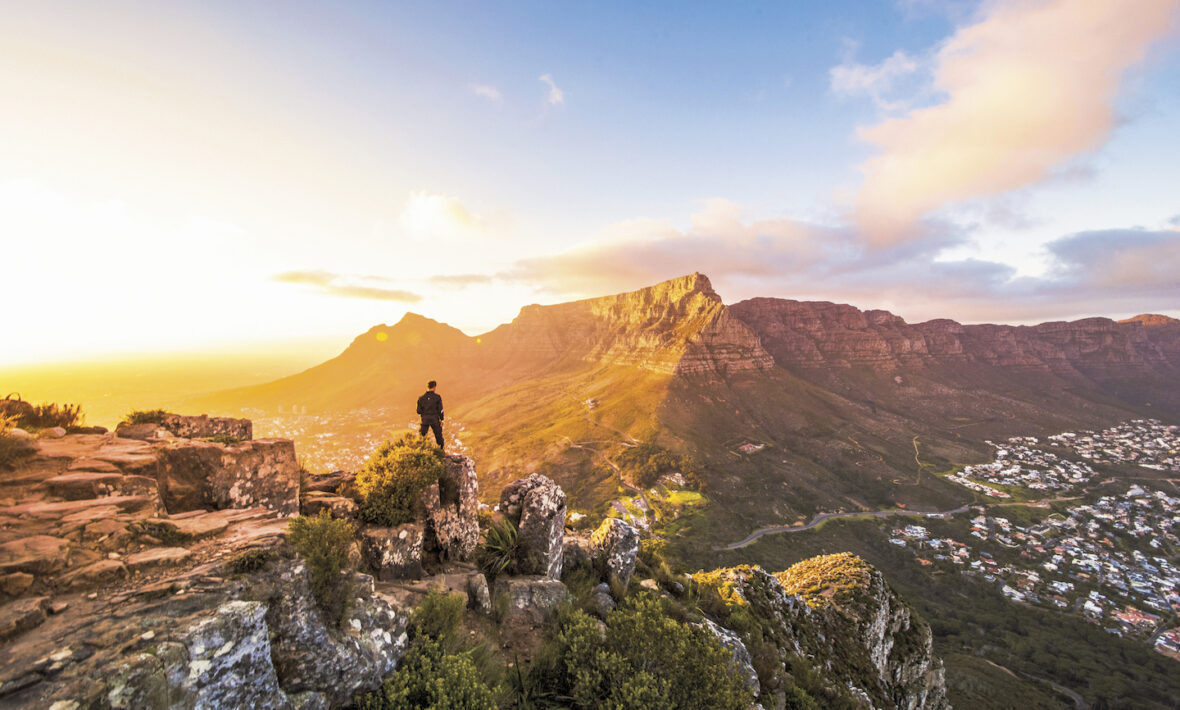 Right now it's impossible to talk about travel without acknowledging the scale of the Coronavirus (COVID-19) – just announced as a pandemic by the World Health Organisation. At Contiki and six-two, we've always believed that travel makes us better people (we've done the research to prove it) and the world a better place. And while travelling may not seem as easy in the current climate, our belief in this is stronger than ever.
When global disruptions like these happen, it's obviously necessary to acknowledge and prepare for the impact and keep ourselves informed and safe. But we also believe the answer isn't necessarily to retreat into ourselves. Yes, it's important to adhere to the correct medical advice depending on your situation, but rather at times like this, it's more beneficial for everyone to remain as level-headed as we can and make our travel decisions as intelligently as possible.
"Don't avoid travel – be smart about how you travel," suggests Jesse Ashlock, the U.S. Editor of Condé Nast Traveler in her recent article (which is more of an address to her readers), entitled 'Why We're Still Traveling'. "That means what it always means: traveling consciously, with awareness and respect for the place you're visiting." And we couldn't agree more with this sentiment. 
With COVID-19 going global, we're now all in this together – travellers and travel brands, Chinese and Israelis, Europeans and Americans – respecting and recognising our contribution as members of our local and global communities is integral. And while it's tempting to lockdown all your future travel plans, it doesn't have to be this way. "The world is not off-limits; we all just need to understand where we're going," urges Ashlock. "Nobody would argue we're not living in trying times, but our challenges are best faced collectively, and there's no better tool for promoting human understanding and shared purpose than travel."
So, though it may be difficult to see beyond Coronavirus, please remember that "this too shall pass" as our Chairman says (who has seen many crises in his more than 60 years in the travel business). Here's how to keep calm and stay smart when it comes to travelling this year…
1. Check with your holiday provider directly
How is COVID-19 affecting travel with Contiki? You can stay informed with all the latest updates and recommendations for travel during this time of uncertainty and worry from Contiki on this information page. If you have any specific questions about your upcoming travel plans or trips, you can use the chat function or our 24/7 telephone customer support (both featured on the same page) to speak to someone directly. We are here for you.
At Contiki, we've also recently updated our cancellation policy and now offer flexible deposit options if you want to change or book a later trip – we will do so for you free of charge and worry free. So, check out our information around buying with confidence. We will not charge you to rebook your already booked trip.
2. Read and source official advice
However and wherever you're planning to travel in the coming months, please first check your country's government website for up to date Coronavirus travel advice. Visit the government websites of the places you're planning to visit and if the country is affected by the COVID-19 outbreak. It's also best to reach out to your airline and/or us for advice on upcoming travel. Finally, if you're worried about your travel plans, check your travel insurance policy and remember that your trip may also be protected via your credit card.
3. Make an informed decision that works for you
Should you cancel your travel plans because of COVID-19? It's important to remember that there's no correct answer here. Consider all the above advice and think about your own health history and situation. The World Health Organisation says that older travellers or travellers with pre-existing medical conditions may be more at risk but ultimately the decision is up to you.
4. Look after yourself and follow general health precautions at home and away
Whether you decide to stay put or travel, it's always important to practice good hygiene and keep yourself as healthy as possible. According to WHO, the most effective ways to protect yourself and others against COVID-19 are to wash your hands regularly, for 20 seconds, cover your cough or sneeze with a tissue and take the steps you'd normally take to prevent the flu. 
5. Be mindful of the media you consume
With the daily, now frenetic drumbeat of TV and online news updates, this information can at times feel overwhelming. And while we know that it's important to take precautions and avoid being close to those with the illness, there's plenty of misinformation online – especially across social media. So, it's wise to be mindful of the media you consume, now more than ever. It's also important to reject any societal stigmas surrounding the virus, remember that we're in this together. 
6. Consider adapting your plans
If you've had to cancel or rearrange your trip, it's important to remember that you don't need to venture far to get your travel kicks. You could book in a last-minute staycation and explore somewhere you've never been in your own country, or let us remind you of the new mindful and sustainable SLOMO travel trend. Alternatively, you could look ahead to later in the year or even next year now – perhaps it's time to book that ski or snowboard trip you've always wanted to, or journey somewhere beautifully remote like the Australian Outback, Africa or the Andean mountains… There are still plenty of ways to sate your adventurous appetite! 
7. Recognise the amazing work of those operating in the travel industry
Let's please also just take a moment to acknowledge those dealing with the effects of COVID-19 within the world of global travel. From awesome Contiki coach drivers to airline workers, tour guides to travel brand marketing teams – this community of travel workers (and travel lovers) will be working tirelessly to respond to and take care of travellers. Just as our amazing team at Contiki are committed to keeping you safe, we're also committed to keeping them safe and supported. 
As the Global Editor of six-two, I stand with all the travel editors, writers, travellers and travel workers out there. Let's try not to let the situation taint our sense of community and the way we see the world. As Ashlock sums up so perfectly – "Let's not let COVID-19 drive us all further into our corners."