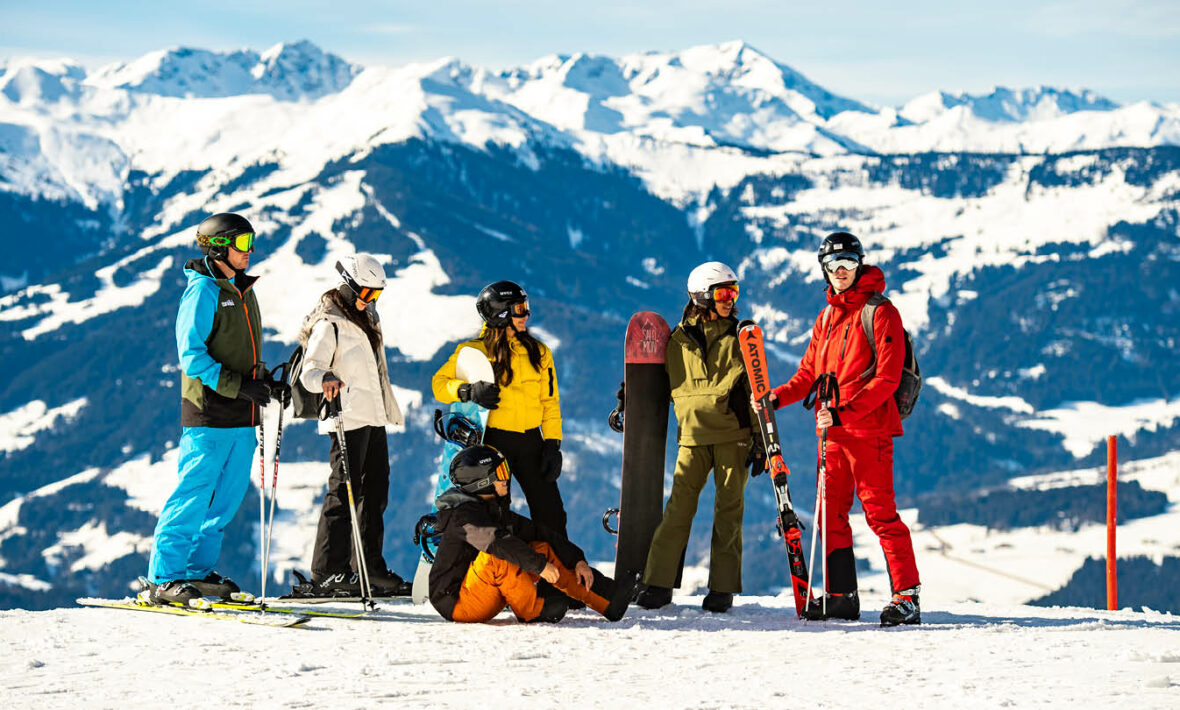 We've been waiting a good two years to get the gang back together for the annual group ski trip, and boy are we excited to hit the slopes again.
But anyone who's ever had a big group of skiers and snowboarders to organise will know getting a ski holiday together can be complicated. Well, don't give up on those winter wonderland dreams yet. We know the secret to organising the perfect affordable and flexible group ski trip for this year's highly anticipated ski season. And that's booking your ski holiday with Contiki.
Here's why…
Accommodation is sorted
Booking ski resort accommodation can be a bit of a minefield. Whether that's because luxe accommodation gets way out of budget or the ski chalet being a bit cheeky with the 'sleeps up to' number. No need to pull straws for who ends up on the sofa this year. Contiki ensures everyone gets their own bed in our extra special accommodation.
A particular standout is Contiki's ski chalet with a twist, Haus Schöneck. This traditional Austrian chalet has had a modern-day facelift, complete with a dedicated team, on-site bar, sauna and communal lounge with Netflix and board games.
Experience Haus Schöneck on: The Ski Austria Weekender, Austria Ski Only & Mini Ski Austria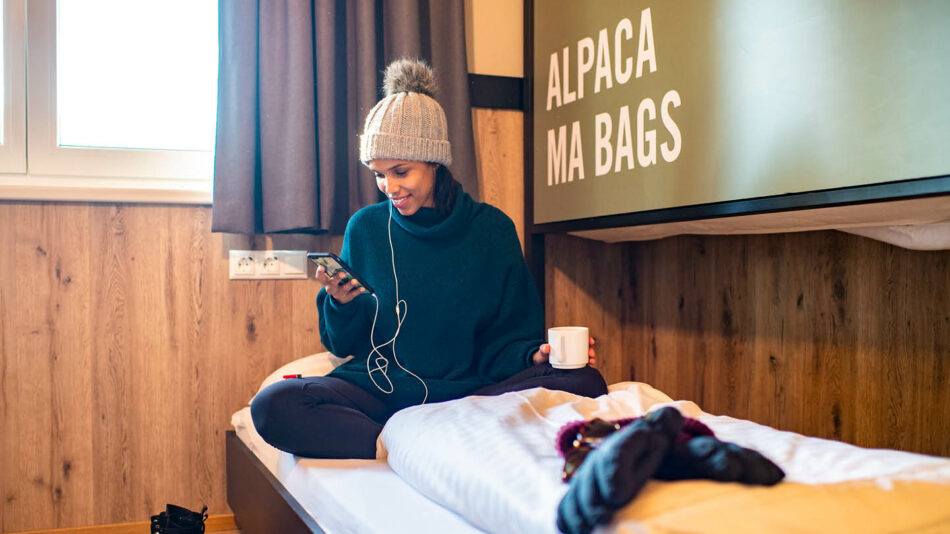 The Best Ski Resorts
For this highly anticipated ski season, your group deserves the most fun ski resort. From the mecca of snowsports that is Whistler to the world-class terrain of the Southern Hemisphere's best ski fields found in New Zealand: Cardrona, Coronet & The Remarkables. Or SkiWelt, one of Austria's largest interconnected ski areas and night ski resorts to the ski paradise of Hakuba, in Japan, which boasts 9 resorts, 135 lifts and over 200 runs. Contiki takes you to the best ski resorts for groups.
See the 10 of the best ski resorts in Europe for the perfect winter escape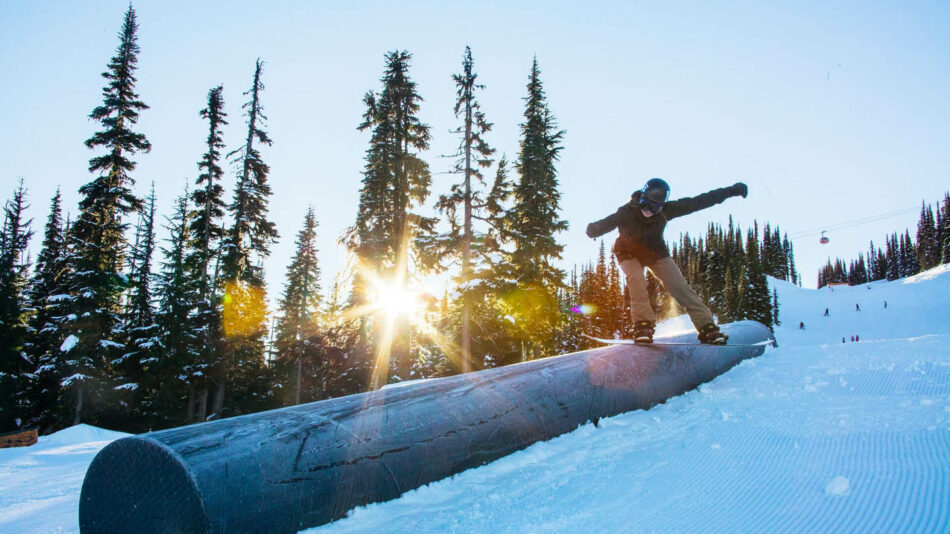 Lift Passes, Equipment & Even Ski Wear
Contiki takes care of all the details, so you can spend more time enjoying your group ski trip. Offering you the best rates on your lift passes, ski or snowboard equipment hire and even ski clothing rental (to help save some space in your luggage). We'll also sort the logistics so you can spend less time queuing and longer up the ski slopes with your pals.
Check out the ski holiday extras rental rates for Austria.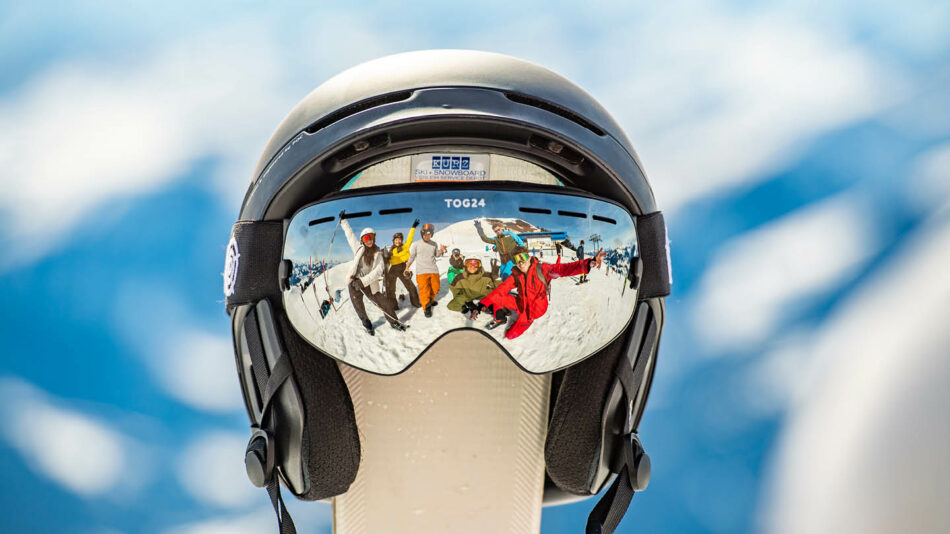 Need Lessons? No Problem
Whether you are a first timer, need a refresh after some time off the slopes or fancy swapping the skis for a snowboard (and vice versa), Contiki offers ski and snowboard lessons that suit all abilities. All of our expert instructors are English speaking and ready to make sure you are at the top of your game this ski season.
Not sure whether to ski or snowboard? Check out Skiing vs snowboarding: which one is easier to learn? to help you decide.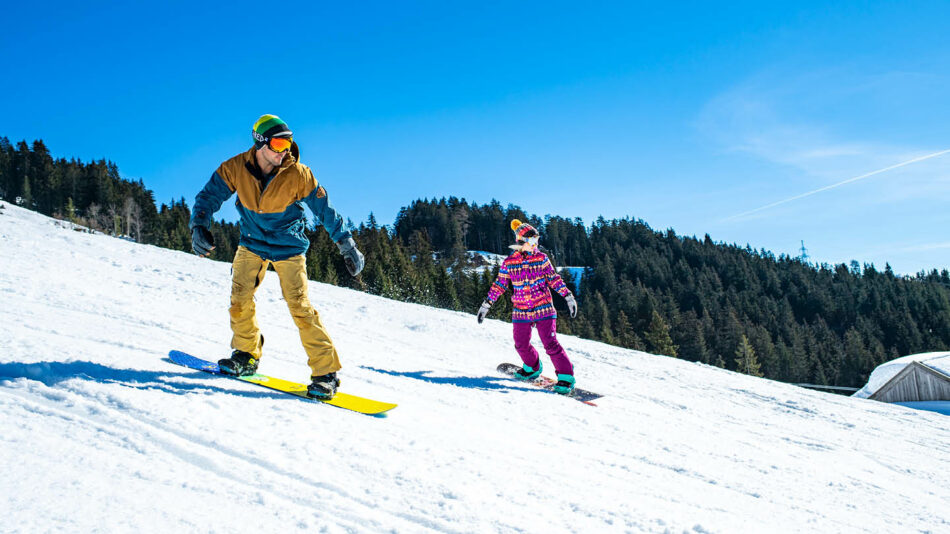 The Most Fun Après
One of the best parts of the group ski trip, after hitting up the slopes, of course, is letting loose with mates. And trust us, Contiki knows how to do Après. And we don't just show you all the best bars in town, we host our own too! Contiki's Austrian ski chalet, Haus Schöneck, has its own on-site bar which stocks local craft beers and schnapps, as well as mixology classes and legendary themed Après ski nights.
Experience Haus Schöneck on: The Ski Austria Weekender, Austria Ski Only & Mini Ski Austria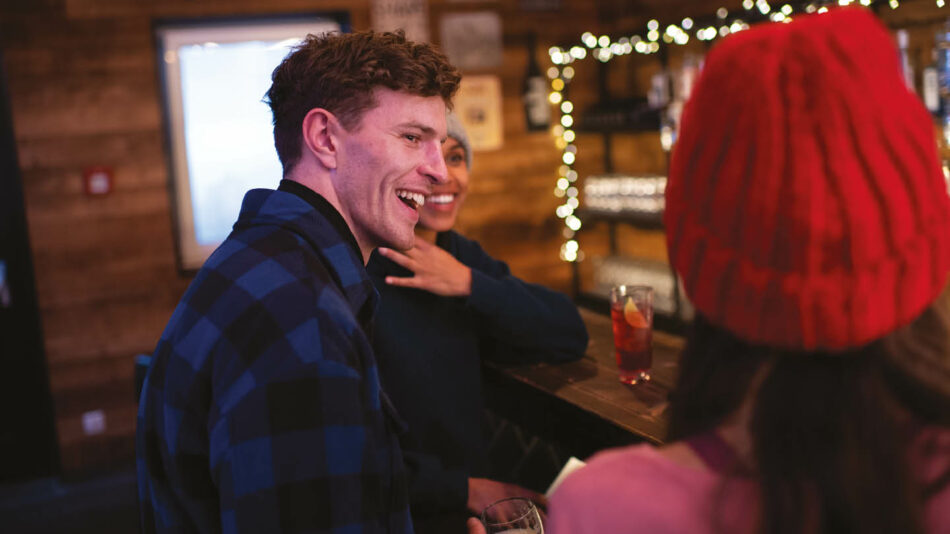 I'm Hungry
After hours of hitting the slopes and working your body hard on this active holiday, you'll no doubt have worked up an appetite. Contiki makes sure you start your day right with a delicious breakfast to see you through a day on the slopes. Travellers at Haus Schöneck have the option to upgrade to Half Board for hearty 3-course home-cooked dinners made from locally sourced ingredients – think oozy cheese fondues, succulent schnitzel and warming goulash.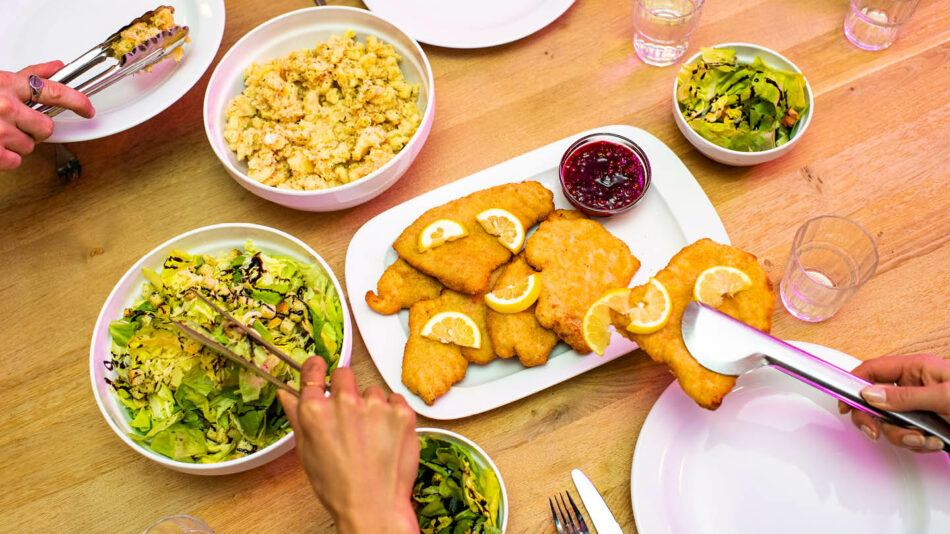 Extra Adrenaline-Filled Activities
If you're done kicking it on the slopes, you can choose to take your active holiday to the next level with one of Contiki's free time add-ons. How does soaring over the spectacular Austrian Alps on a exhilarating paragliding experience sound? Or how about Dog Sledding on Ski Banff in Canada? You can get that adrenaline pumping by jumping out a plane Skydiving over a snowy Queenstown on Ultimate NZ Ski. Or even live your 'Cool Runnings' fantasy by bobsledding (also known as Bobbahn) on Austria Ski Only.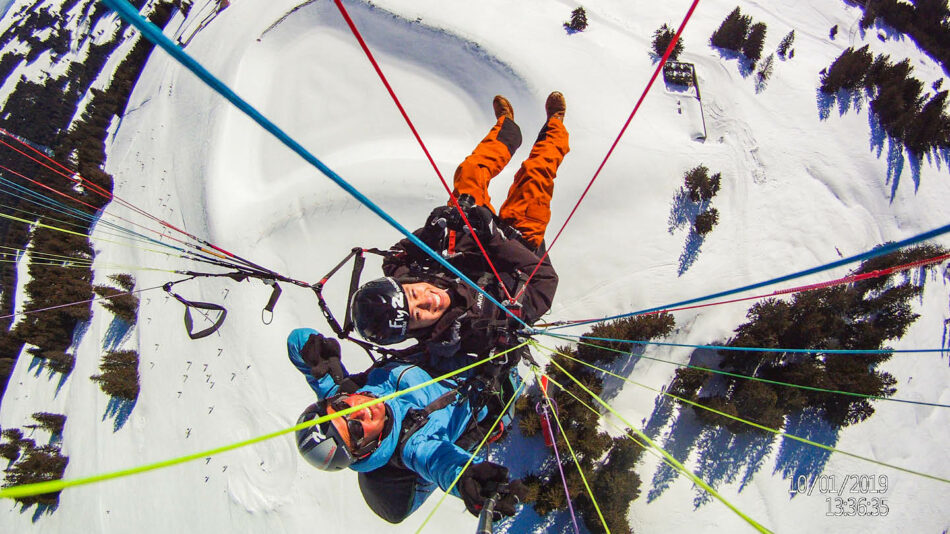 Make Friends
If you've ever been on a Contiki, you'll that it's one of the most social travel experiences out there. That you'll meet so many amazing travellers from around the world and leave with lifelong friends. One of the best things about ski holidays with Contiki is meeting other groups of keen ski and snowboarders. Whether that's racing down the slopes in group relay races, toasting some local brew at après or chatting over a cheesy fondue. After all, we're all about Travel. Together.
View this post on Instagram