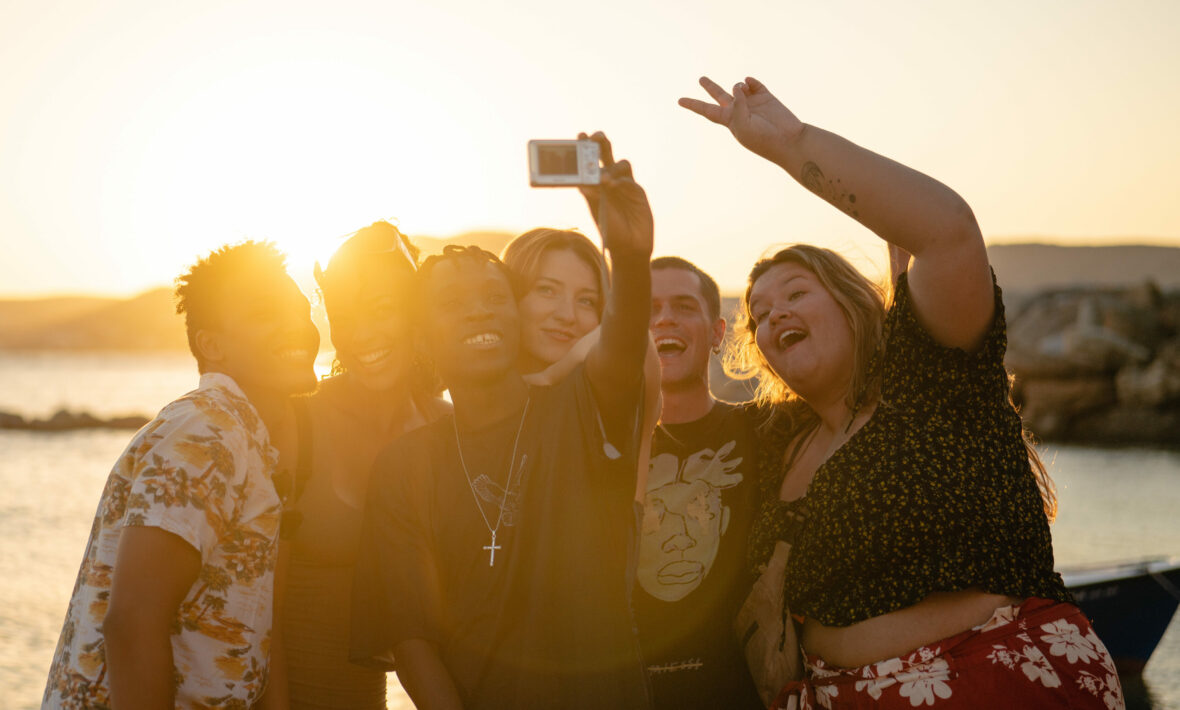 If you've always wanted to travel the world with a bunch of friendly and like-minded 18-35s, if you like a blend of sight-seeing and heart-thumping activities, if you like to get involved with different cultures and give back, then Contiki is for you! But with the wide array of destinations and the unique treasures they offer, how does one even begin to pick a Contiki?
Fear not, for we have devised this nifty little guide to help you pick a Contiki that'll answer all your travel needs. From length to season to continent to experiences, use this guide to create the perfect tailor-made trip for you.
What is Contiki?
So glad you asked. Contiki is social travel, it's a way to explore the world and meet new friends along the way. It's a way to travel better: transportation and accommodation is all sorted for you, it's hassle free so all you have to do is focus on having the time of your life. All your activities like gawking at the Grand Canyon from a helicopter or taking a cooking class in balmy Italy are booked for you, and you still have plenty of free time in between to take on the world!
Contiki is sharing knowledge: our expert Trip Managers will guide you every step of the way and give you their expertise as well as reveal local secrets they've picked up on along the way. It's giving back: we organise MAKE TRAVEL MATTER® Experiences designed to help travellers engage with and learn from local cultures in meaningful ways.
Sounds like the full package, doesn't it?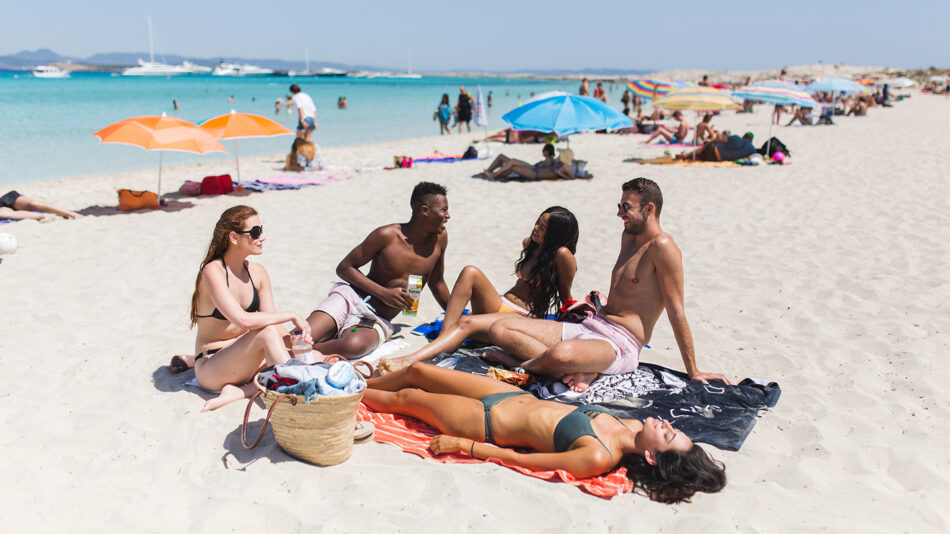 Image source:Contiki
What travel style suits you?
The first step in figuring out how to pick a Contiki is to figure out what travel style you want. Are you looking for an adventure that'll get your adrenaline racing and push you to your limits (in the best way)? Or maybe you're an animal lover who craves a safari experience?
Whatever style will satisfy that travel bug, we've got it.
Active: For those that like to feel their blood pumping and view the world from different angles (try viewing Mt. Cook from above, skydiving straight for it!).
Hiking and Trekking: Fancy a walk? We've got plenty. Hike through the Swedish forests and fjords, over Scotland's rolling hills, or all the way to sights like Machu Picchu.
Solo Travel: Of course it's never fully solo with Contiki, but come alone and let yourself be fully immersed in new cultures and energies. Emerge feeling revitalised.
Island Hopping: Make like a jumping bean and hop from one island to the next in dreamy places like Greece and Thailand.
Short Breaks: For those that prefer short bursts of wanderlust rather than prolonged stays away from home. Stay with us for a New Year's weekend in Paris or for a yoga escape on the beaches of Devon.
Ski and Snowboarding: If shredding it down the slopes is your passion then spending a week or two at our Austrian Gasthof might just be the thing for you.
Winter: Our winter trips offer twinkling European Christmas Markets galore as well as an opportunity to witness familiar destinations under the cover of a blanket of snow.
How long do you want your trip to be?
Next item on the list is deciding how long you want to travel for. Some are ready for that odyssey that'll take them to all the corners of a continent (how does 45 days sound?!). Others prefer to keep it short and sweet and not burn out that flame of wanderlust too soon. Or maybe a happy 2-week middle ground will do?
Make sure to pick a Contiki that'll give you just the right amount of escapism, no more no less. If you're worried about not having enough annual leave to take from work, we've got more helpful guides to help you make the most of your time off and live the true adventures of your dreams.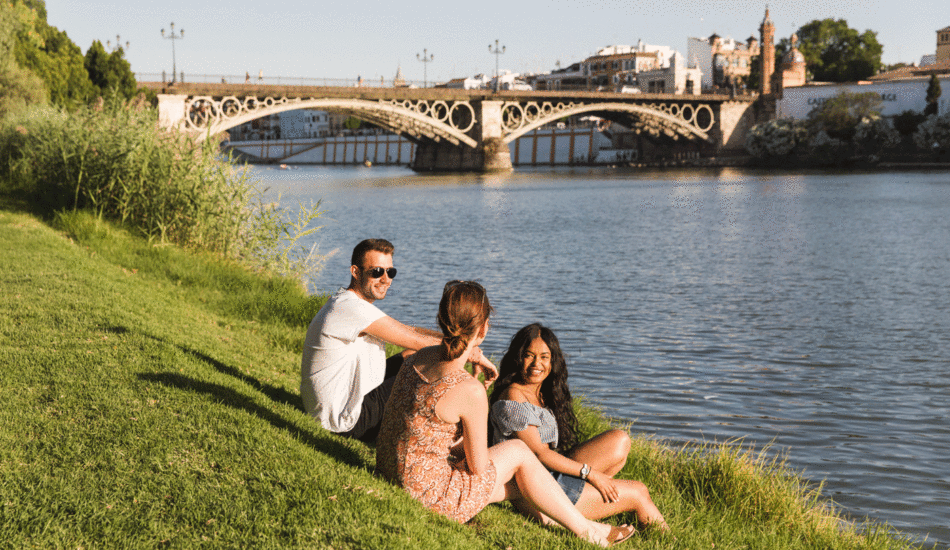 Image source:Contiki
How big do you want your group to be?
With Contiki comes a social life – and who doesn't want to make new friends abroad? Everyone needs a travel buddy, and when it comes time to part ways, pen pals are so cute!
But how social do you want to be is the question. Some Contiki trips include groups of up to 50 globe-trotters, like Mexico Grande or the Grand Southern, while others carry a maximum of 30 travellers like Thai Island Hopper West and England and Scotland. And a few are even smaller!
The size of the group is largely dependent on how long the trip is – these two factors tend to go hand in hand (but not always). As a general rule of thumb, though, the longer the trip, the larger the group. So if you fancy an epic experience, be prepared for lots of companions. Pick a Contiki that you know will give you the best level of social comfort; we all love friends but some packs can be too much, and that's okay!
What do you prioritise while travelling?
While all Contiki trips were made equal with a healthy balance of sightseeing, nightlife and festivities, as well as history and culture; some trips tip the scales in favour of certain aspects.
Natural Beauty: If you're wanting beautiful nature walks and breathtaking outdoorsy sights, we recommend something like a jaunt through Australia on the stunning Ultimate Australia or perhaps a rewarding quest through the Patagonia Trail, witnessing sights very few have seen. We've got mountains and we've got forests, we've got plains and we've got oceans. The views on every Contiki are jaw-dropping, the mission is to pick a Contiki that'll leave you the most speechless.
Deep History: History fanatics and lovers of cultural traditions assemble! Over 80% of our trips have an exclusive MAKE TRAVEL MATTER® Experience that'll help you appreciate your holiday destinations and the people there even more. Take a Township Tour in South Africa and learn about new ways of living, or meet an Indigenous tribe of Warrior Women on Grand Canadian!
Party and Good Vibes: Listen, good vibes are a Contiki guarantee, but if you really want to indulge in that nightlife or have some of the most relaxing experiences of your life then some of our stops will give you just that. Live that once-in-a-lifetime night out in Vegas or cruise idly along the gorgeous Greek coast and soak in all that delicious sun.
New Cultures: We think the real beauty of travel is all the doors that it can open. Doors into different cultures and traditions that'll widen your knowledge and the ways you think about and live your life. Discover the lasting traditions of shrines and palaces in the land of the rising sun on Japan Unrivalled, and learn the importance of food and having a meal with both friends and strangers on our Moroccan Adventure.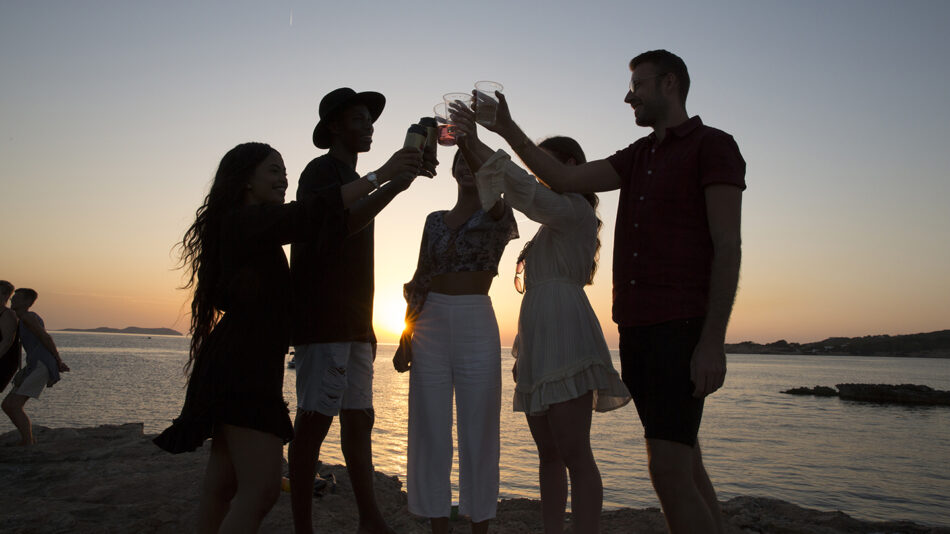 Image source:Contiki
Would you rather hop through a lot of countries or stay in one or two places?
Finally, it's up to you to decide whether you'd like to be a multi-country star blazing a trail, or if you want to bask under the sun of just one country for deeper exploration.
We've got Island Hopping adventures for those who can't sit still, as well as major continent-wide quests that'll zoom you through all the most iconic landmarks. If you're a bucket list enthusiast, this might just be the route for you.
If you're a big believer in 'slow and steady wins the race' then keeping yourself to one country (or even one city!) might be the best for you. You'll be able to really get down to the nitty gritty of it, explore every nook and cranny, and curate a wide knowledge of the local customs, foods, and people. Get to know your travel destination in a way that'll make your friends back home very jealous indeed.
Take a quiz!
Still not sure where that leaves you? Having trouble making up your mind? Take a quiz! We've got lots that'll pick a destination for you based on super scientific things like your personality type, your music taste, or even the different seasons. If you've been on a Contiki before and you feel spoiled for choice, do this one. If you're dreaming of a 2023 getaway, we've got the answer here.
Either way, your next adventure awaits you with Contiki and we can't wait to welcome you into our beloved global fam!