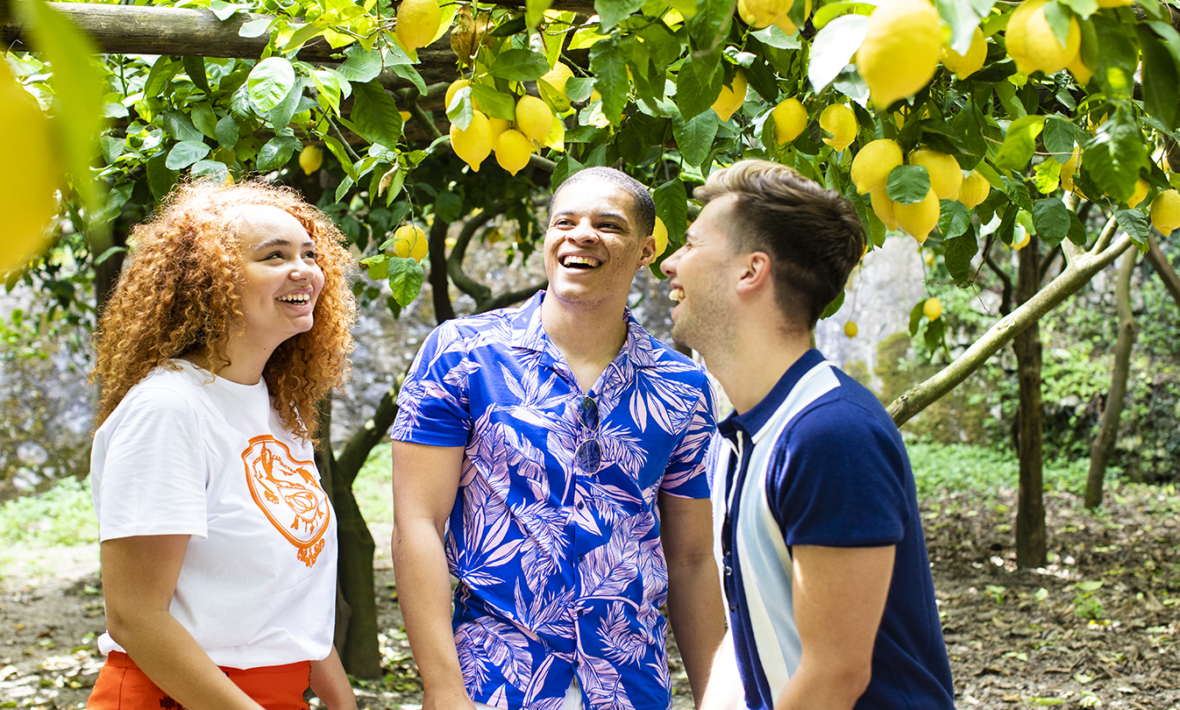 Every foodie knows Italy is the land of pasta, gelato and cheese. But did you know that lemons are a HUGE part of Italy's foodie scene? Growing in abundance along the Amalfi Coast and across Sicily, bright yellow lemons groves have grown in southern Italy for centuries. And there's no better way to immerse yourself in the Italian food scene than to experience it with locals. That's why, as part of the MAKE TRAVEL MATTER® Experiences we offer people who travel with Contiki, we include the Amalfi Lemon Experience.
It helps support this local family-run business on trips like our Italian Escape and Simply Italy.
Here we chat with one of the owners, Salvatore Aceto, and he shares his story about family tradition and owning an Italian lemon farm…
View this post on Instagram
A 200-year-old tradition
Over 200 years ago, the Aceto family bought land in the Amalfi Coast and started a lemon farm. Fast forward to today and their family has established themselves as one of the most prominent lemon producers in the region. "It's been in the family for over six generations" says Salvatore. "It's important to pass our culture and tradition down to the next generation."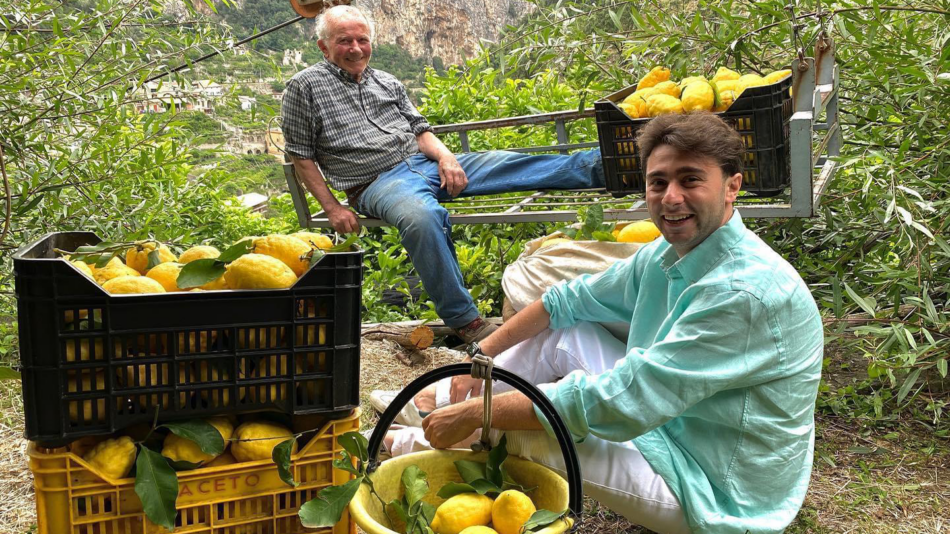 Image source:Amalfi Lemon Experience
Sustainable farming
The Amalfi Lemon Experience follows "agricoltura eroica", also known as heroic agriculture. This agricultural technique is found specifically in this region in Italy. With steep hills greater than a 30% incline and high altitudes, this lemon farm is not only a beautiful sight to see, but also challenging to maintain as a farm. "We have to have respect for the environment and teach the next generation how we do 8,000 steps per day, with weight on our shoulders on the steep inclines. It is becoming a lost practice in agriculture as automation and production are more common in the industry."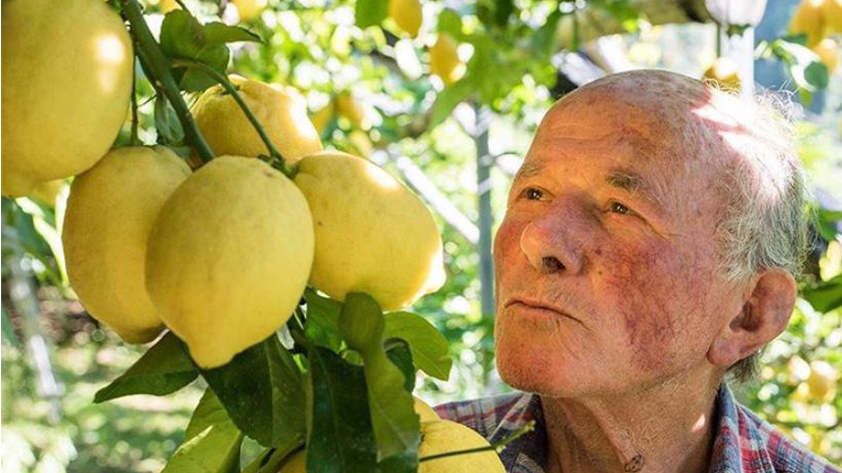 Image source:Amalfi Lemon Experience
Partnering with Contiki
"Four years ago, Contiki contacted us and thought our experience would appeal to young travellers; sharing the lost agriculture in the land. Our farm is 90% sustainable. We use only rainwater and wood with respect for the forest. Everything has a role in the farm. Our travellers get to experience it on their visit. Travellers always want to know how [we] do it all by hand, without machines." Salvatore says. This is like stepping back in time but really allows you to appreciate the work and craft goes into farming these delicious citrus fruits.
What travellers can expect
There is a special type of lemon that is unique to the Amalfi Coast region. 'Sfusato amalfitano' lemons are a long tapered style of lemon. They tend to be double the size of regular lemons, thick, sweet – and of course juicy.
Depending on the time of year, "the smell of the lemons can be unbelievable. The contrast between the green and yellow lemons is incredible. Young local tourists want to stay because there are no filters and a focus on sustainability. Everything is organic. We have the ICEA Certified Organic Agriculture from the European community," which is part of Amalfi Lemon Experience's commitment to the environment.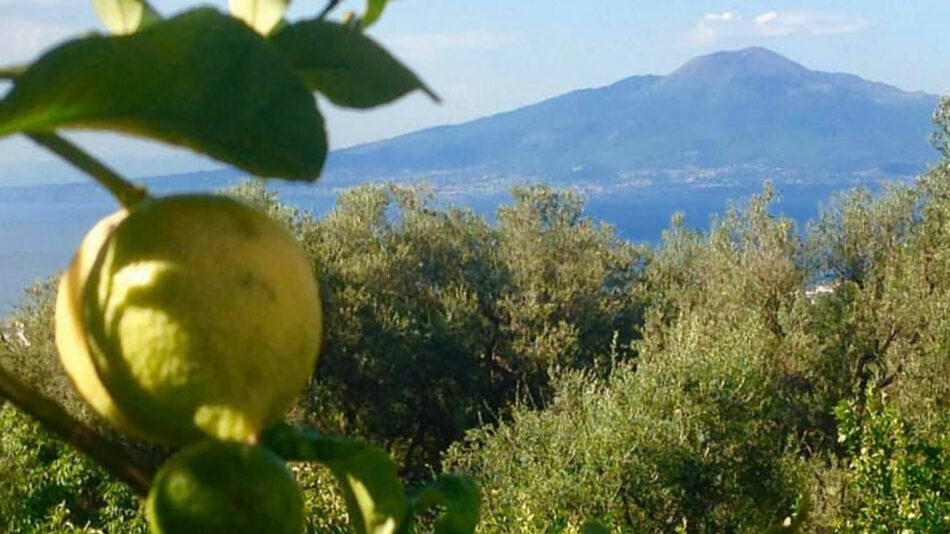 Image source:Contiki
The ultimate foodie experience
The Amalfi Lemon Experience focuses on foodie experiences for their travellers. You can find a range of options from lemon farm tours to cooking classes and picnics. With Contiki, travellers will have the chance to taste homemade lemonade, lemon cake and limoncello and of course the lemon itself, straight from the source. "Our lemons are very sweet when compared to regular lemons. The lemon is always the highlight of the experience." You'll sit at the high point on the coastline and overlook the breathtaking steep hills of the lemon farm all at the same time.
Depending on the time of year you visit, you may even be lucky to try one of their local seasonal dishes. Ranging from lemon pasta to lemon cake and fresh mozzarella with lemon zest – there are so many local Italian dishes that your inner foodie will love. You can even try tempura-fried lemon leaves, which are available only in May. Best part? If you call ahead, book a lunch cooking class or take a picnic and eat under the lemon trees during your free time while on Contiki's trips like Italian Escape and Simply Italy.
Ready to visit the Amalfi Lemon Experience for yourself? Head over to Contiki's trips to Italy for the full lemon grove experience.
You can also find out more about other MAKE TRAVEL MATTER® Experiences we offer, and ways you can give back to the communities and places you visit . These conscious travel experiences are chosen based on the positive social or environmental impact they have on communities and those who experience them.