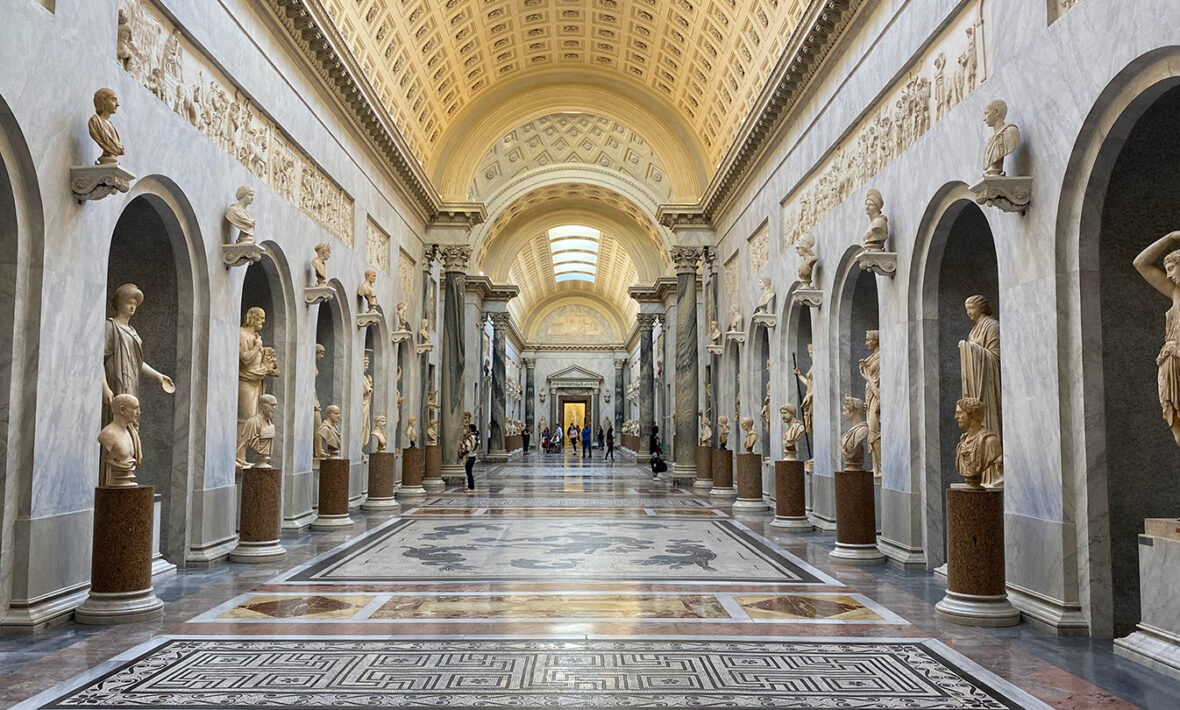 There are few better destinations for culture vultures than Europe. The historical continent is brimming with enriching attractions, so trying to narrow down the must-sees takes some doing. However, we think we've got a pretty good handle on the best museums in Europe, whether it's because of their vast collections or because they're simply more unique than the usual bundle of ancient treasures and beautiful artworks.
If you're a lover of all things knowledge, then check out our list of the best museums in Europe so you know exactly where you should be spending your time on your next visit!
The Louvre, Paris
Iconic doesn't begin to cover this famous Parisian museum, from the pyramid-like structure in its courtyard to the thousands of artworks it contains (you could probably spend days in the space without seeing them all). The Louvre is home to the Mona Lisa, the most famous work by the celebrated Leonardo da Vinci, but there's also countless other priceless works within its expansive walls. A bucket list museum for anybody who loves diving into culture.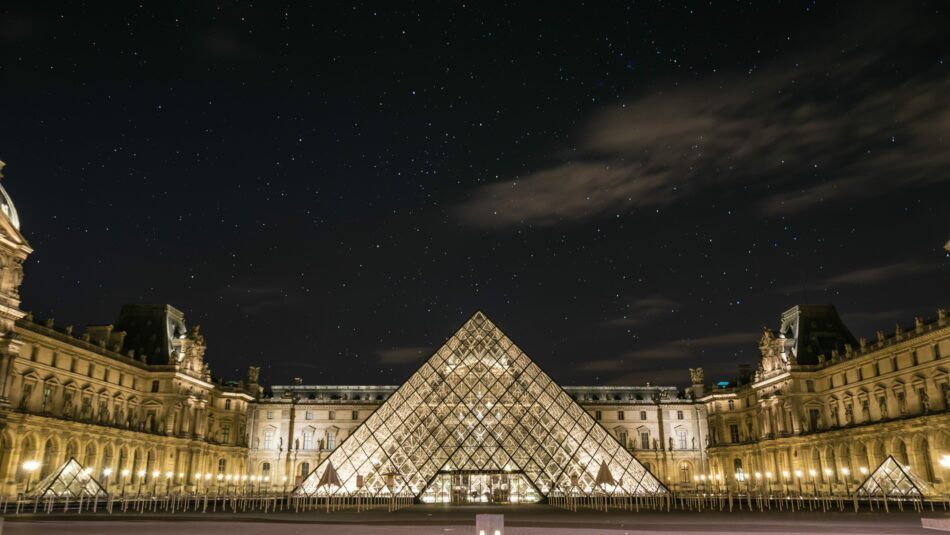 Image source:Uriel Soberanes / unsplash
Rijksmuseum, Amsterdam
Vermeer, Rembrandt, Van Gogh: the Dutch Masters redefined art during the 16th and 17th centuries, and a lot of their best works can be found at Amsterdam's premier art museum. You need at least half a day to really take in everything this place can tell you about Dutch art and history, as it has an extensive collection of paintings and other works, all housed in a stunning facade.
Naples National Archaeological Museum, Naples
Naples might be most famous for its culinary culture, but like much of the Italian peninsula it's home to a huge trove of architectural treasures, many of which are preserved in this incredible space. With works from Roman, Greek, and Renaissance times (and beyond), there's so much to admire that you could easily spend hours wandering around and not scratch the surface. One of Europe's best museums for sculptures.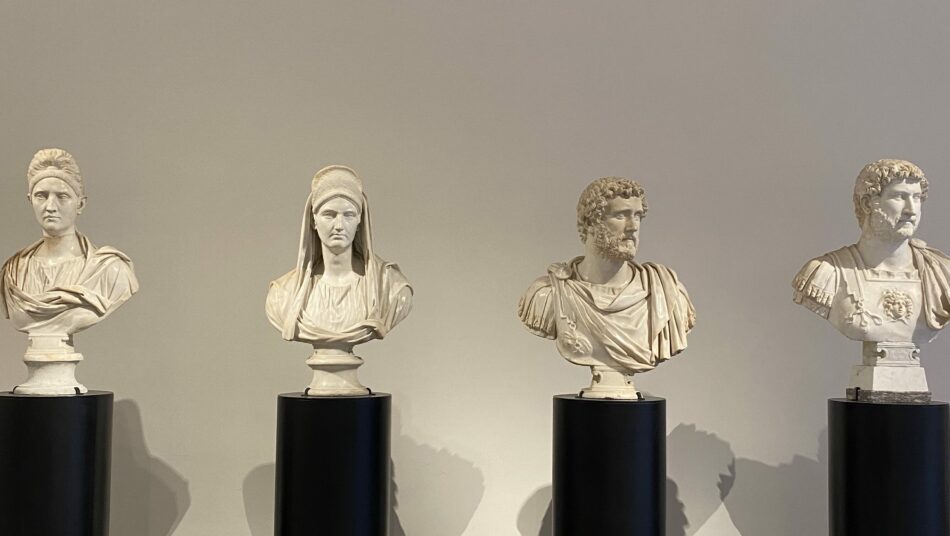 Image source:Charlie Fabre
The Victoria and Albert Museum, London
Situated right in the heart of London's museum district in South Kensington, the V&A (as it's often shortened to) is home to all sorts of interesting long-term and temporary exhibitions, as well as some great interactive exhibits, making it one of the best museums in Europe. Covering everything from textiles to art to history, it's also housed in a gorgeous building that's worth visiting on its own merits.
Uffizi Galleries, Florence
Italy has as many iconic museums as some countries have branches of McDonalds, but this stunning Florentine gallery is one of the best. Home to Botacelli's 'The Birth of Venus' and a number of other outstanding works, a wander through this art museum is like walking through a sea of painted treasures. A must visit, and without a doubt one of the best museums in Europe.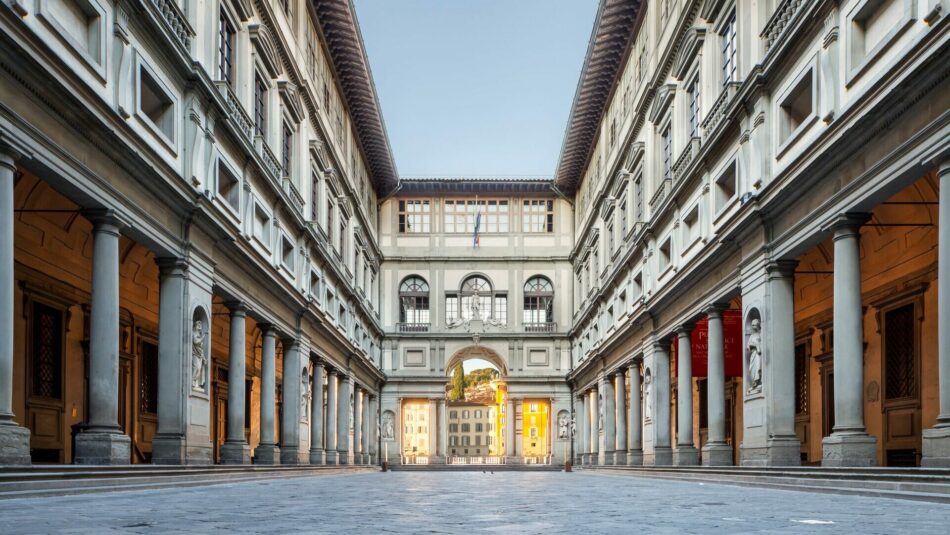 Image source:Contiki
Vasa Museum, Stockholm
Moving away from art and culture, this famous Scandinavian museum focuses on the maritime history of the region. Although it covers many topics, the main draw is the Vasa, a 17th century warship that sank on her maiden voyage but was recovered, and to this day remains the best example we have of an intact warship from that period. A fascinating visit, especially if you're into the history of seafaring.
Vatican Museums, The Vatican
The Catholic Church has a long history of taking ownership of gorgeous items, even rivalling the British Empire for how much they've taken over the years. While many of these treasures that the museum holds remain hidden away, the very best Renaissance paintings and Roman sculptures are on display for the public in the Vatican Museums. If you're a lover of high culture, then this is undoubtedly one of the best museums in Europe.
Image source:Contiki
Danish Architecture Centre, Copenhagen
Scandi architecture is famed all over the world, so it makes sense that Copenhagen is home to one of the best architecture museums in the world. DAC, as it's often shortened to, charts the history of buildings and urban development in Denmark through a series of fascinating displays and exhibitions. Add in the fact Copenhagen was designated as the UNESCO-UIA World Capital of Architecture for 2023, and you've got a building-lover's dream destination.
The New Acropolis Museum, Athens
Founded in 2003 because the Old Acropolis Museum was deemed too small, this museum sits at the foot of the legendary Acropolis, and contains numerous treasures taken from Greece's long and rich history. There are countless excellent exhibits to marvel at, like the Parthenon west frieze and the Caryatids, which is why it's one of the best museums in Europe.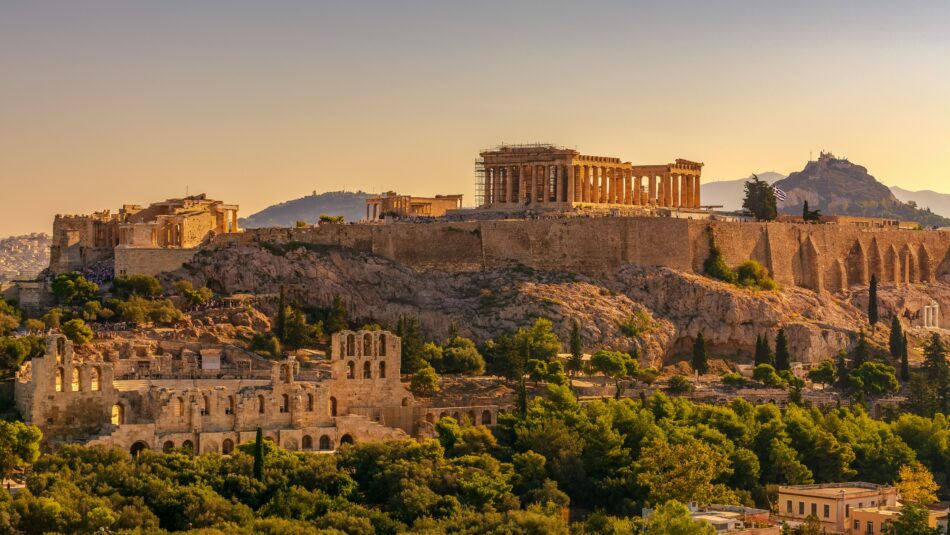 Image source:Constantinos Kollias / unsplash
Pergamonmuseum, Berlin
Although it's currently closed for restorations, the jewel of Berlin's museum island is normally the home of art and culture in the German capital. Home to various fabled structures from antiquity, the museum is actually three spaces rolled into one, so taking it all on in one day might be difficult. However, once you've marvelled at its wonders, you won't feel too bad at having to return again and again.
Guggenheim, Bilbao
If you love modern and contemporary art, then this museum will blow you away. Located in a city that's mostly known for its high-end food culture, this outpost of the famous Guggenheim brand of museums is packed to the brim with the best of newer works. The building itself is a piece of art, having been designed by the legendary Frank Gehry, so no matter where in the space you are, you'll be inspired.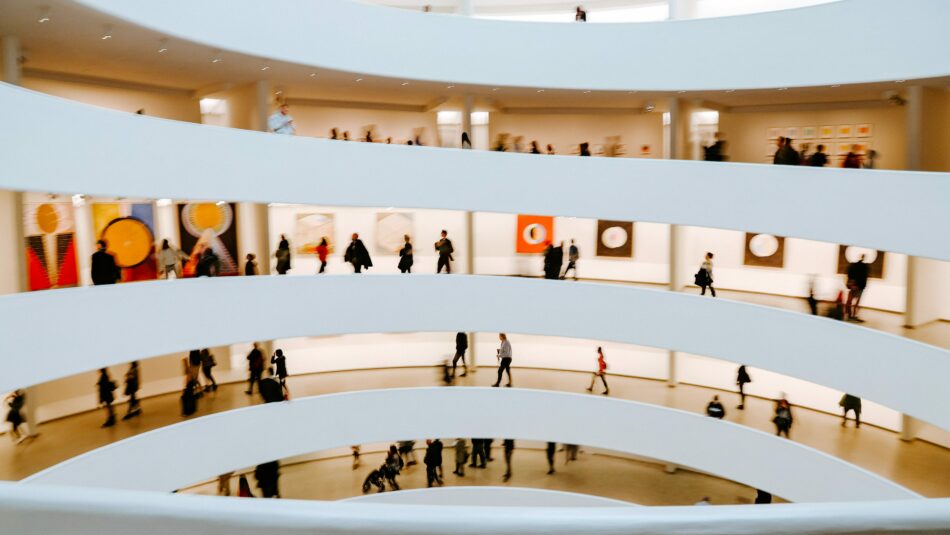 Image source:Taylor Heery / unsplash
Surgeons' Hall Museum, Edinburgh
The Scottish capital is known for its macabre attractions, and few are quite as creepy yet informative as Surgeons' Hall, right in the centre of its cobbled Old Town. Packed to the brim with one of the largest pathology collections in the U.K, the museum has won awards for its unique content. If you want something a little out of the ordinary, this is one of the best museums in Europe.
Museu Nacional d'Art de Catalunya, Barcelona
The Catalan capital is brimming with excellent cultural attractions, but the Museu Nacional d'Art de Catalunya sits above them all, both literally and figuratively. Perched at the top of one of the city's many large hills, it houses artwork from the region and beyond, covering centuries of great works within its walls. Without a doubt one of the best museums in Europe.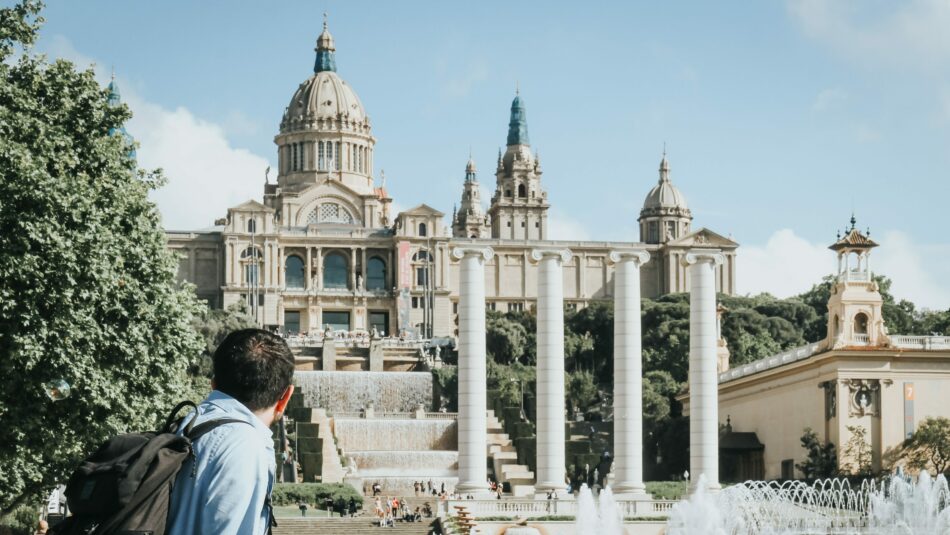 Image source:Kristijan Arsov / unsplash
Museo de Marinha, Lisbon
This naval museum is housed in one of Lisbon's most elegant buildings, and its vast, interesting collection lives up to the grand surroundings. The exhibits dive right into Portugal's vast seafaring history, giving visitors a comprehensive overview of centuries of sailing and how it shaped the country. Although the museum was inaugurated in 1963, much of its collection harks back to the 19th century work of King Luis I, who was a keen navigator himself and vital for the museum's eventual founding.
ABBA The Museum, Stockholm
Dedicated to everyone's favourite pop group (well, the UK's favourite pop group, anyway), this vast museum might seem like it's only a must-visit for fans of the upbeat Swedish singers. However, after a visit here there's no doubt even the staunchest "Mamma Mia" hater will come out impressed with the vast number and detail of the exhibits, which includes everything from archival footage to old tour outfits.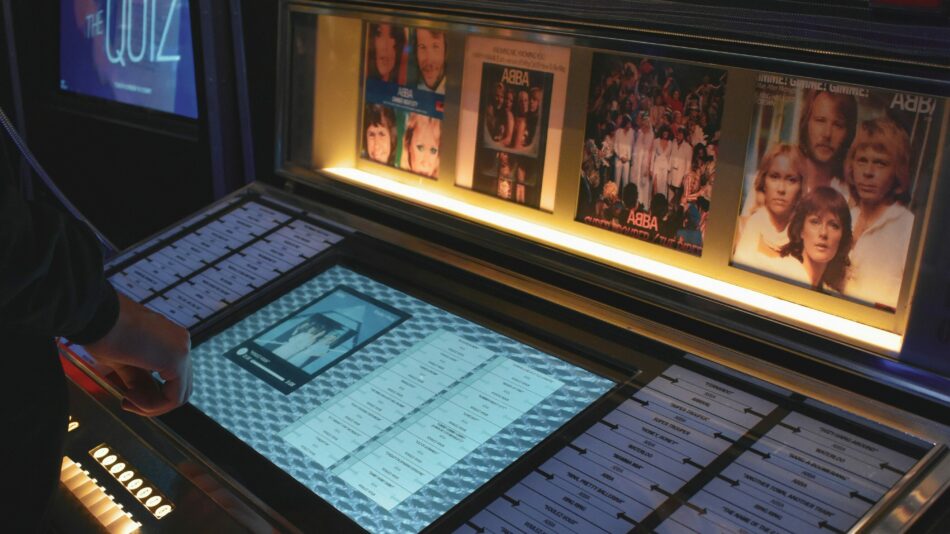 Image source:Anastacia Dvi / unsplash
Museum of Broken Relationships, Zagreb
The city of Gdansk has a long and storied history that has seen it belong to a number of different countries, which is why it's the perfect place for what's probably the best World War Two museum in Europe. Although much of the information is from a Polish perspective, people from all nations will learn something during their time here, and definitely come out feeling more grateful for the somewhat peaceful continent we now live in.
Museum of the Second World War, Gdansk
Look, we all love grand artworks and historical marvels, but sometimes the most interesting museums are those that focus on niche topics really well. With that in mind, we highly recommend the Museum of Broken Relationships, which houses thousands of objects left by former lovers in the homes of the broken-hearted, alongside brief descriptions that tell the stories of what happened. One of the best museums in Europe, and one of the continent's most innovative.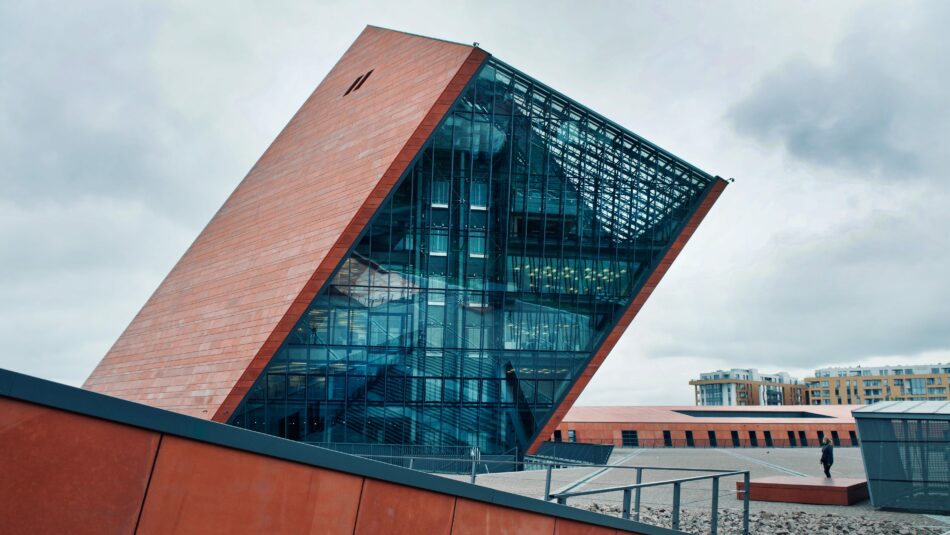 Image source:Jacek Dylag / unsplash
The Icelandic Phallological Museum, Reykjavík
Billing itself as the "worldʹs only genuine penis museum," this institution might seem gimmicky, but it's actually a super interesting and unique spot. In fact, it's so popular that they had to move to a bigger space a few years back to match demand. Located in the centre of the Icelandic capital, there are hundreds of penis samples from a wealth of different creatures to learn about here. Just don't tell your mum.
Science Museum, London
If you prefer beakers to Bauhaus, then London's Science Museum is a must visit. The huge institution has numerous enlightening and sometimes interactive exhibits, and is perfect for all ages. Whether you want to learn about the history of flights, how energy sources impacted the industrial revolution, or even be blown away by a film on the IMAX screen, you'll be able to here.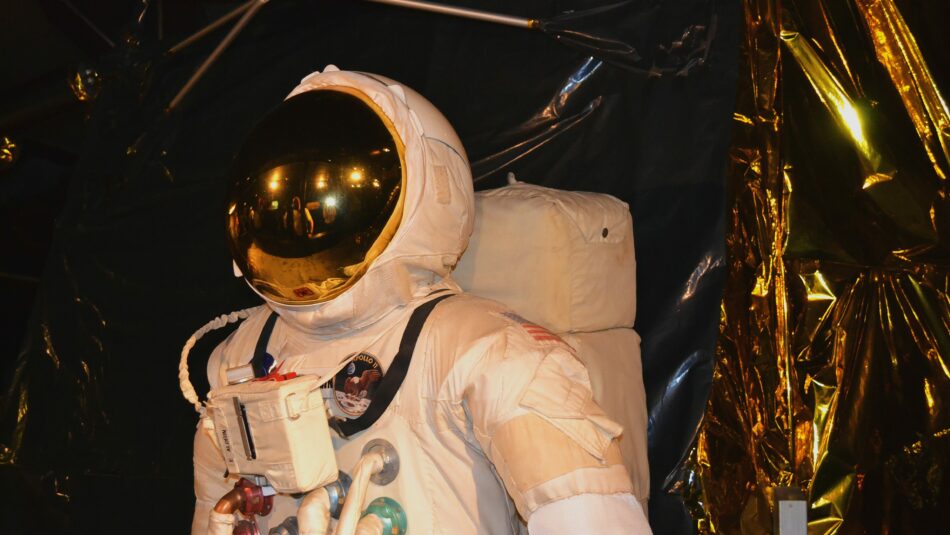 Image source:Amy-Leigh Barnard / unsplash
The Ethnographic Open-Air Museum of Latvia, Riga
Lovers of architecture and history will adore this museum. Situated on the banks of the rippling Lake Jugla, it showcases 118 examples of buildings from the country's long history, while also explaining how locals managed to make these structures. One of the best museums in Europe, and not just for architecture enthusiasts.
Which European country has the best museums?
If we're being honest, asking which European country has the best museums is like asking which bakery in Paris has the best croissants. If we really have to pick, in terms of sheer diversity it is probably the United Kingdom (which also offers free entry to all of its publicly funded museums), although the Netherlands, France, and Italy all have rightful claims to the crown.
Ready to kickstart your European adventure? Check out Contiki's group tours, exclusively for 18-35s and book your favourite one today!