Thailand is the world's best digital nomad destination. Here's why…
Share
Why work from home when you can work and roam? That's the question that was brought into sharp focus by the pandemic, as many businesses realised their employees CAN be productive with just a laptop and half-decent WiFi.
The doors of opportunity have flung open for all you travel-hungry digital nomads. But the bigger question is: where to go? You could head to Cancun. Or Barcelona. But as someone who has been there and done that, here's why Thailand is probably the best digital nomad destination in the world.
The visas
Visas can be a hassle/expensive/impossible to obtain. But Thailand is seeking to lure digital nomads just like you to make their beautiful country their homebase. That's why they offer a range of flexible visas to support you and the type of work you do. Check out the Thai Embassy website to see the different options you have depending on your specialism/income – there are options to suit every type of remote worker!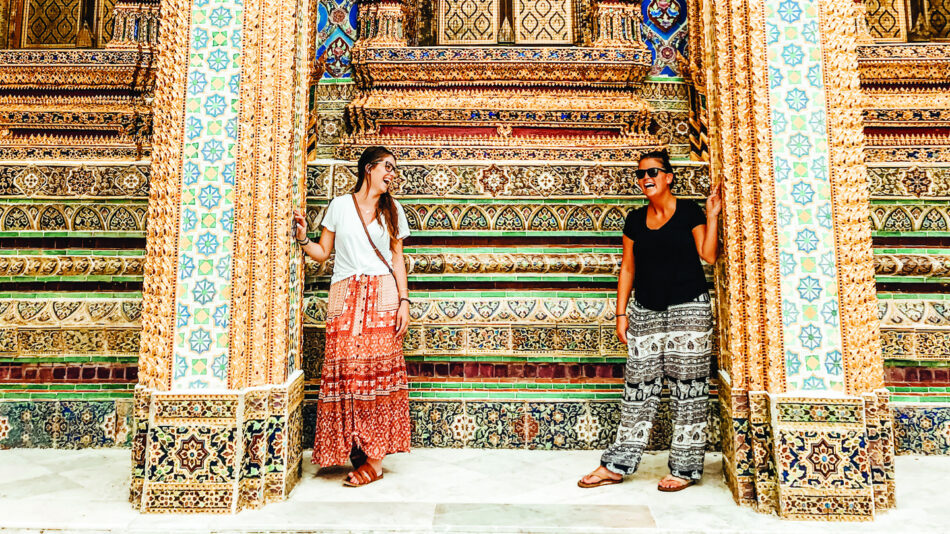 The islands
Welcome to paradise. There's a reason Hollywood – from James Bond to The Beach – has taken such a shine to these iridescent isles. Pure white sands. Crystalline waters. Swaying palm trees. And the parties are pretty spectacular too.
I remember lazy days spent on the sands, hanging out with other remote workers, snorkelling to spot bioluminescent plankton, reading more than I have in my life. From Kho Tao to Koh Lanta, Koh Phi Phi to Koh Samui, I found everything I could possibly want from a tropical paradise. So read your emails, sip something sweet from a coconut, and reflect on the best decision you've made in your life.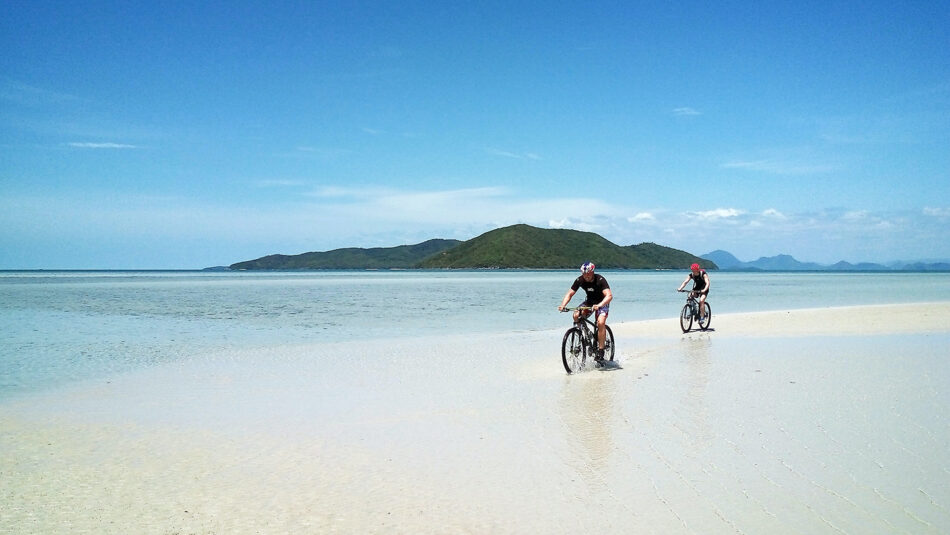 The cities
This diverse nation ain't just about the beaches. The capital Bangkok is a sizzling, scintillating city filled with ridiculously vibrant nightlife, awesome (and great value) hotels and delicious street food (you haven't had Pad Thai until you've had it at Thip Samai).
To the north, flanked by forests and mountaintop temples, you'll find the calmer charms of Chiang Mai – a serene and spiritual city that completely stole my heart. Then there's Chiang Rai, an ideal base camp for excursions to temples and rainforests, or Pai, a hippy haven where you can do a spot of yoga and meditate to your heart's content. Basically, this place is packed with spectacular cities and towns that are begging to be explored, so you can combine your workcation with some epic Thailand travel. I don't recommend staying put in one spot for too long (you're supposed to be a nomad, remember).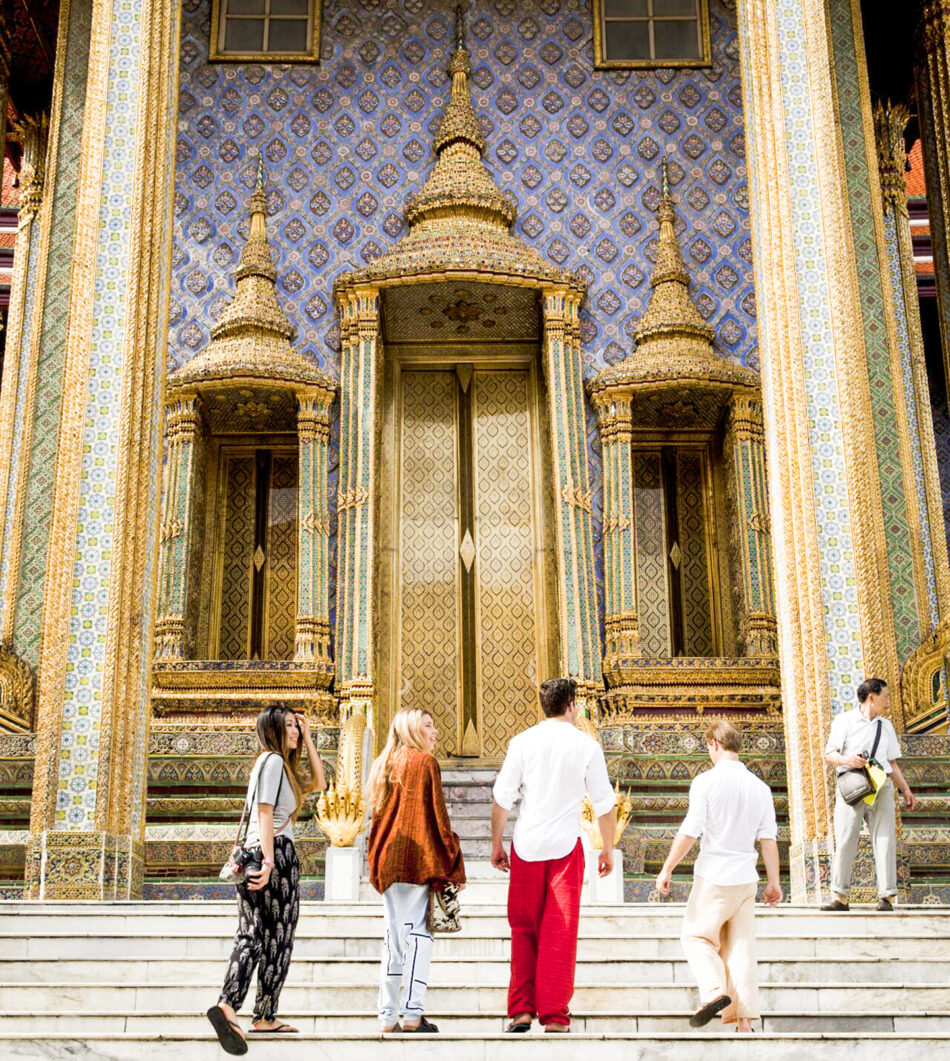 The food
Look, we all know how amazing Thai food is. But nothing compares to tasting it from source. Aromatic, spicy, complex in the very best way – the fresh lemongrass…the fiery chillis…the fragrant rice. (My mouth is salivating just thinking about it). And, unlike much of Europe or North America, you don't need to go to a fancy restaurant to taste the best this rich cuisine has to offer.
Thailand, of course, is all about the street food. So watch your meal made fresh in front of you by a master of their craft, sit down on a tiny plastic stall with a few friends and some cold Singhas, and prepare to have your tastebuds blown away.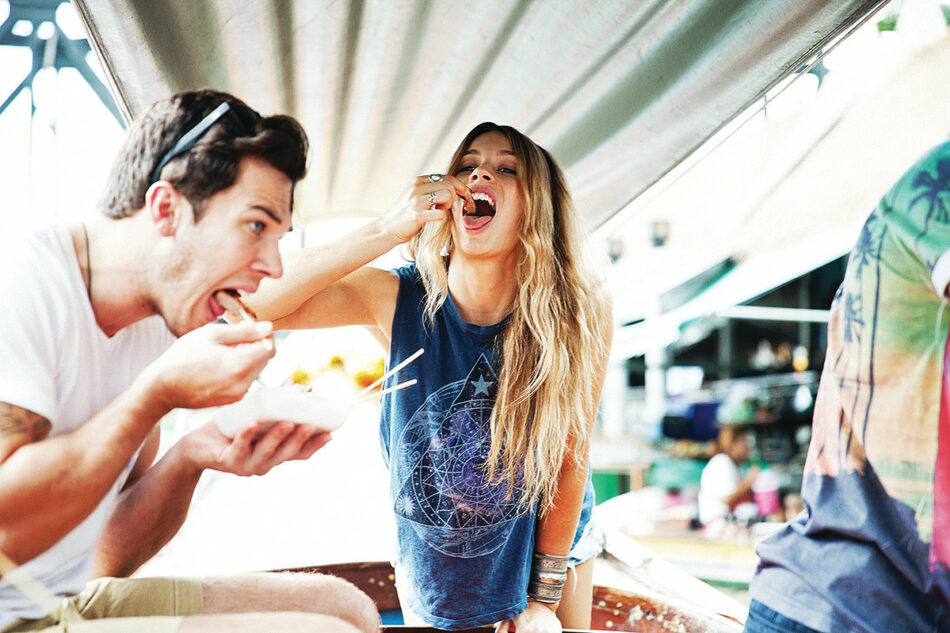 The people
Energetic, gregarious, generous…I made some great friends living in Thailand and the locals always reciprocate respect. One memory that sticks out is when I didn't realise my motorbike's petrol gauge was broken, and subsequently broke down in blazing heat in the middle of a highway (with absolutely no idea where I was).
Two locals spotted my predicament as they whizzed past, and despite a language barrier, drove to the nearest petrol station and promptly returned with a flask of fuel. They then made sure my engine was operating, before steadfastly refusing to take any money off me.
That's the kind of welcome you can expect in Thailand. There's a reason it's called the land of smiles.