The 12 best Christmas gifts for travelers
Share
Ho ho ho-ly crap, it's Christmas! What a year it's been. And damn, if we're not looking for a cause to celebrate.

The festive fun might look different this year but we're still in the mood for gift giving. And if there's one area where we KNOW we can kill it, it's with Christmas gifts for travelers. What better way to fuel next year's wanderlust than with these awesome gifts ideas? Travel's coming back baby, and this list will have you prepped and ready for those future plans like no other.

Here are our top 12 choices for THE best Christmas gifts for travelers:


12: Reusable water bottle
Reusable water bottles are a travel essential. Marine life is being devastated by single use plastics; heartbreakingly, bits of plastic in our oceans now outnumber fish by 7 to 1. There are plenty of reusable options out there! 
View this post on Instagram
11: Power packs
Want to feel super-duper loved this Christmas? Gift someone a power pack and they'll love you forever. Power sockets can often be hard to come by on the road, so these babies are like life supports for frequent travelers who are literally dependant on phones or battery life.  You can even get solar powered versions if you fancy getting a little green.
We love this Anker bank – small enough to slip unnoticed in your bag yet packed with enough power to keep your phone charged 7 times over!
View this post on Instagram
10: Bucket list scratch map
Everyone loves a map, and everyone loves a bucket list – put them together and what do you get? A great Christmas present idea, that's what. Travelers can scratch off the destinations as they go, or seek out inspiration pre trip on those essential must do experiences.
We love this beautiful version from awesome maps – so pretty we're tempted to use it purely for decorative purposes.

9: Carry-on luggage
A good quality piece of carry-on luggage is something a seasoned world traveller will appreciate, every time. For business travellers in particular, or those partial to short breaks, carry-on is crucial as often they won't be checking in a big bag. When making your choice, consider the following:
Is it 22 x 14 x 9 inches or smaller – standard airline sizing

Does it have a laptop sleeve – more important for business travellers

How heavy is it – bear in mind it will need to be easily moveable

How much space is inside – often the frame of the bag takes up a lot of valuable clothing space, which we no likey.
We love this Samsonite spinner: it's small, it's stylish, it's light, it moves on 4 wheels – tick, tick, tick, tick.
View this post on Instagram
8: Cosy socks
There's nothing like a pair of fluffy socks to make you feel like you're winning at life. From getting comfy on a long haul flight to snuggling up after a long days adventure, fluffy socks are the little touch of home every traveler craves. And the best part? They take up minimal luggage space. One of the best (and cheapest) Christmas gifts for travelers!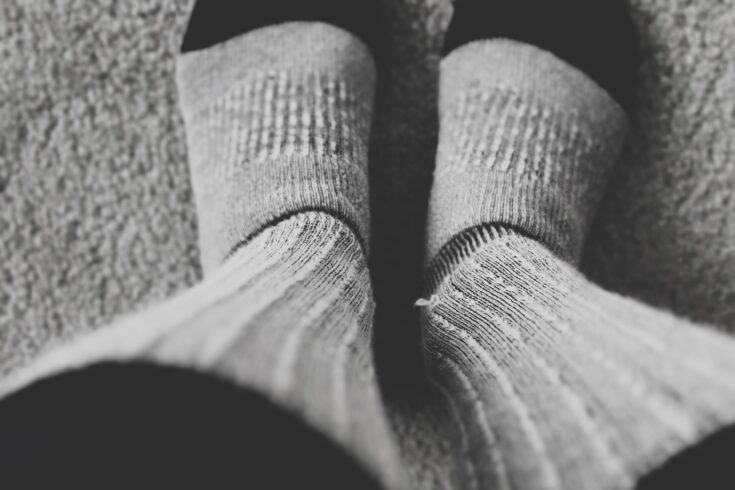 7: Kindle Paperwhite
Don't get us wrong. Nothing beats curling up with a good book and thumbing through the pages. But let's be practical. Lugging around a bunch of these on your travels is inconvenient. Not only is the Kindle Paperwhite small and light, it can also hold more than 1000 books and last weeks without a charge. Plus, the cost of e-books is a fraction of the price comparative to a real book – essential for any money conscious traveler.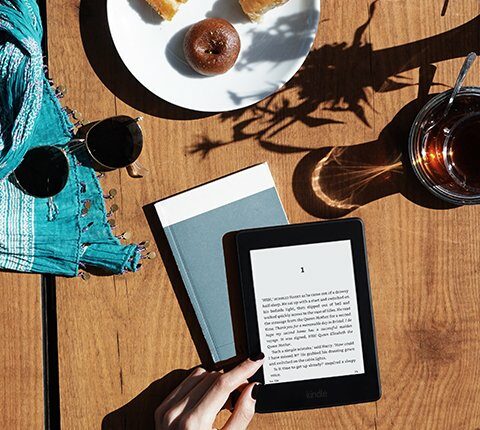 6: Luggage tags
Stuck for stocking filler ideas? Why not go for a personalized luggage tag? We love these buffalo leather beauties, which come with the option for personalisation. We recommend investing in a quality leather option that'll last. You can even get these embossed for the ultimate personal touch.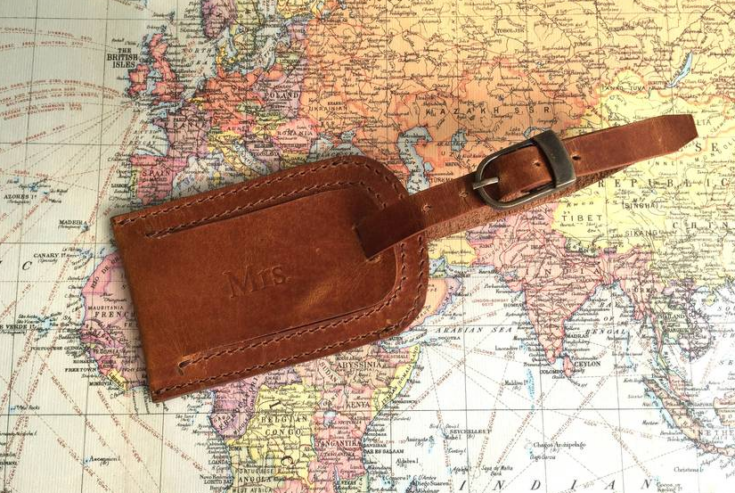 5: GoPro Hero8
Feeling flush? For real, there's no better gift for a traveller than an action cam, and the Hero8 is the current GoPro king of all. Boasting professional video and photo quality, plus a range of other super cool features (think built in stabilisation and mounting) this is a killer gift for any would-be adventurer.
We love the Hero7 Silver – the more affordable option in the Hero range. Still, if you're feeling REAL generous, splash out on the Hero8 Black, a must-have travel gadget these days.
View this post on Instagram
4: Noise cancelling headphones
Gift your traveler friend the power to zone out on any plane, train or coach trip with a pair of noise cancelling headphones, and they'll thank you forever.
We love Apple's Airpods pro. They're pricey but super powerful, discreet, and with great noise cancellation for long flights (or when it's Monday morning and you don't want to speak to anyone). Alternately there's this list of ten all for under $200.
3: Audible subscription
So your friend's finished their trashy rom-com but there's 6 hours left on the flight. What next? We reckon you can't go wrong with gifting an audio book subscription. They'll be able to listen to the world's finest storytelling without having to hold up a book for hours on end.
2: Portable speakers
Want your gift recipient to be the #1 most popular person on any camping trip/boat excursion/car journey – or, well, any kind of travel type scenario? Then give them the gift of music, in the form of portable speakers. 
We love UE Boom 3. 360 degree wireless Bluetooth speakers that are built to survive pretty much any travel terrain. If you have more than one, you can even connect them together to make a serious PARTAY.
View this post on Instagram
1: A trip to anywhere
No surprise here, but the best Christmas gift for any traveler is the opportunity to travel. And boy are we craving that this year.  Delight your beloved with their fave adventure to take into next year. We can guarantee they'll be brighter than all the baubles on the Christmas tree. 
We love Contiki adventures of course (how did you guess?). We may be biased but yeah, we kind of rock at the whole adventure travel thing.