Vietnam has plenty of bucket list spots. Halong Bay, Hanoi and Hoi An – they're all great, but the unsung hero is Sapa, a lush destination in the north that is easily one of the best places to go in Vietnam. With its dramatic scenery, it's a great gateway to outdoor adventures. With so much choice, we've discovered the best things to do in Sapa, including what to see and eat.
Get to know the different cultures
Sapa has such a rich mix of cultural groups that all live peacefully alongside each other in the mountain region. Many families have lived in the same village for hundreds (some even thousands!) of years.
Two fascinating communities are the Red Dzao and Black H'moug who both live in Ta Phin village. Yet each have their own rich history, culture and traditional dress.
Image source:Annie Cotnoir
Go for a hike and see the rice fields
The reigning champion of the Sapa scenery is the beautiful terraced rice fields. A hike to Muong Hoa Valley is a must-do. It's one of the most famous destinations in the area, and while the hike can be around 14km, seeing the abundant farmlands from prime position is worth it.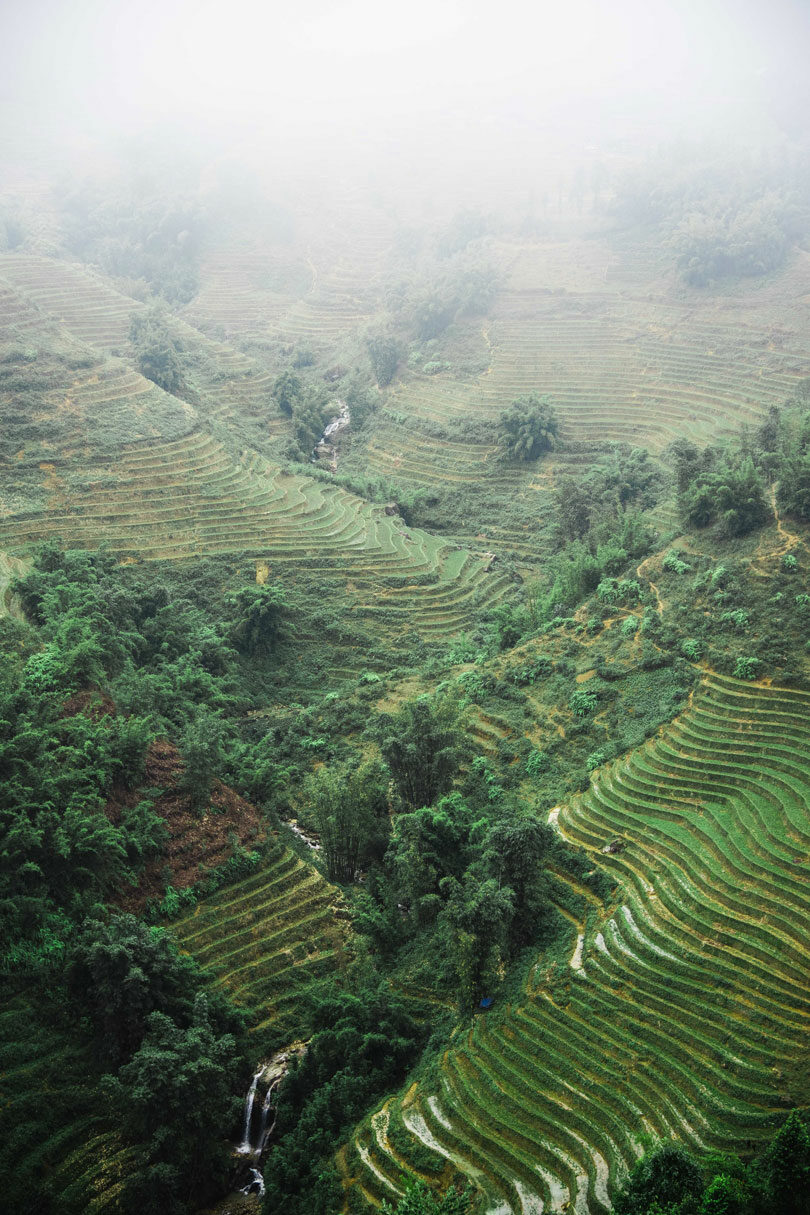 Image source:Sacha Styles
Trek toward Ta Phin Village
Trekking is the name of the game in Sapa. There are countless hikes, walks, jaunts or saunters you can take depending on what you're feeling. The trek to Ta Phin Village is easily one of the most spectacular and the landscape along the way is breathtaking.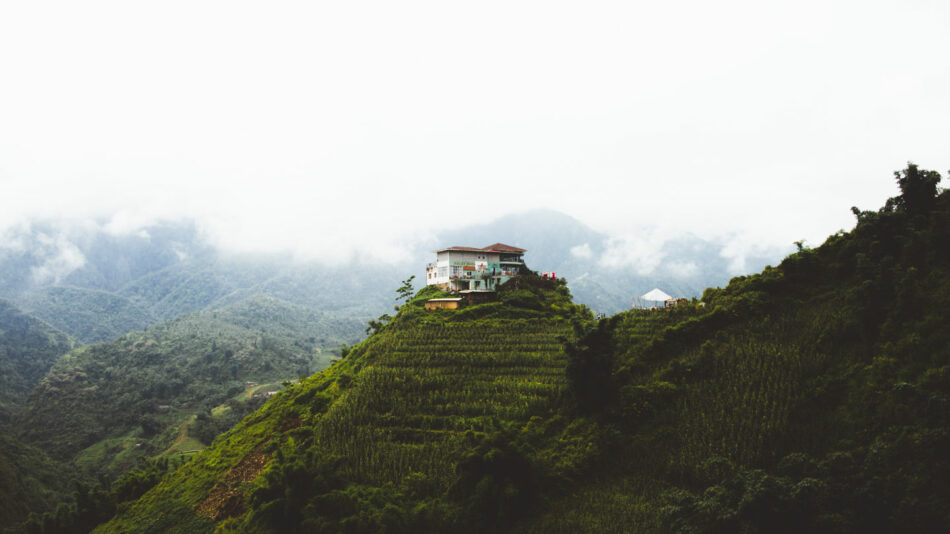 Image source:Hiep Nguyen
Visit the local villages
The Sapa region has plenty of charming, small villages just waiting to be discovered. Pay a visit to Cat Cat Village, one of the oldest villages in the area and the home of the H'mong tribe. Or check out Ban Pho Village. This is where the Mongolian Bac Ha ethnic group live and is famous for its corn wine making. They've been creating it for centuries and it's certainly worth a try.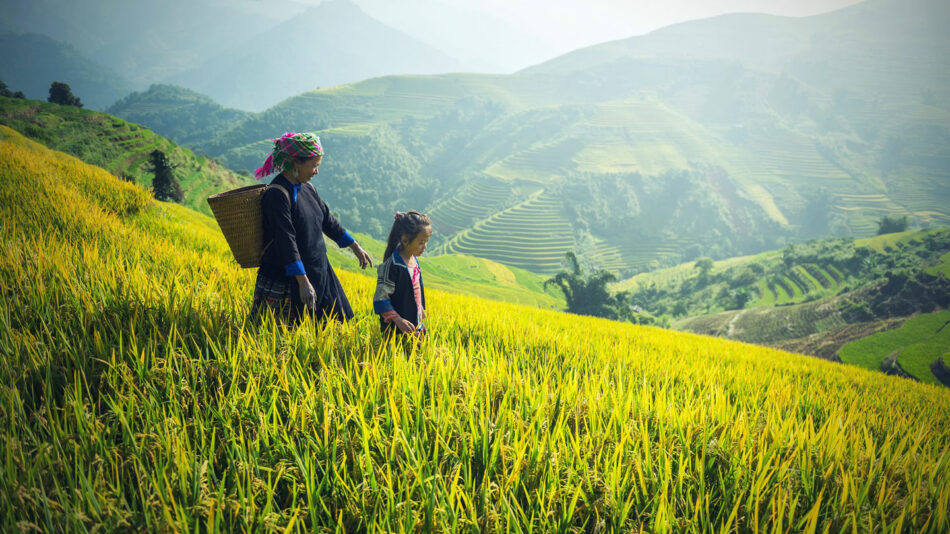 Image source:Sasin Tipchai
Discover some fairies
Legend says that there are two regions in Sapa that are home to fairies! First is a 200-metre high set of cataract falls known as Silver Waterfalls, and the locals say that fairies used to swim in the waters here. Fairies or not, the gorgeous falls are worth the hike there.
The second place is The Cave of Fairies. This mystical location is considered sacred and the tranquil pools with towering limestone edges definitely give it an ethereal feel. BYO swimmers!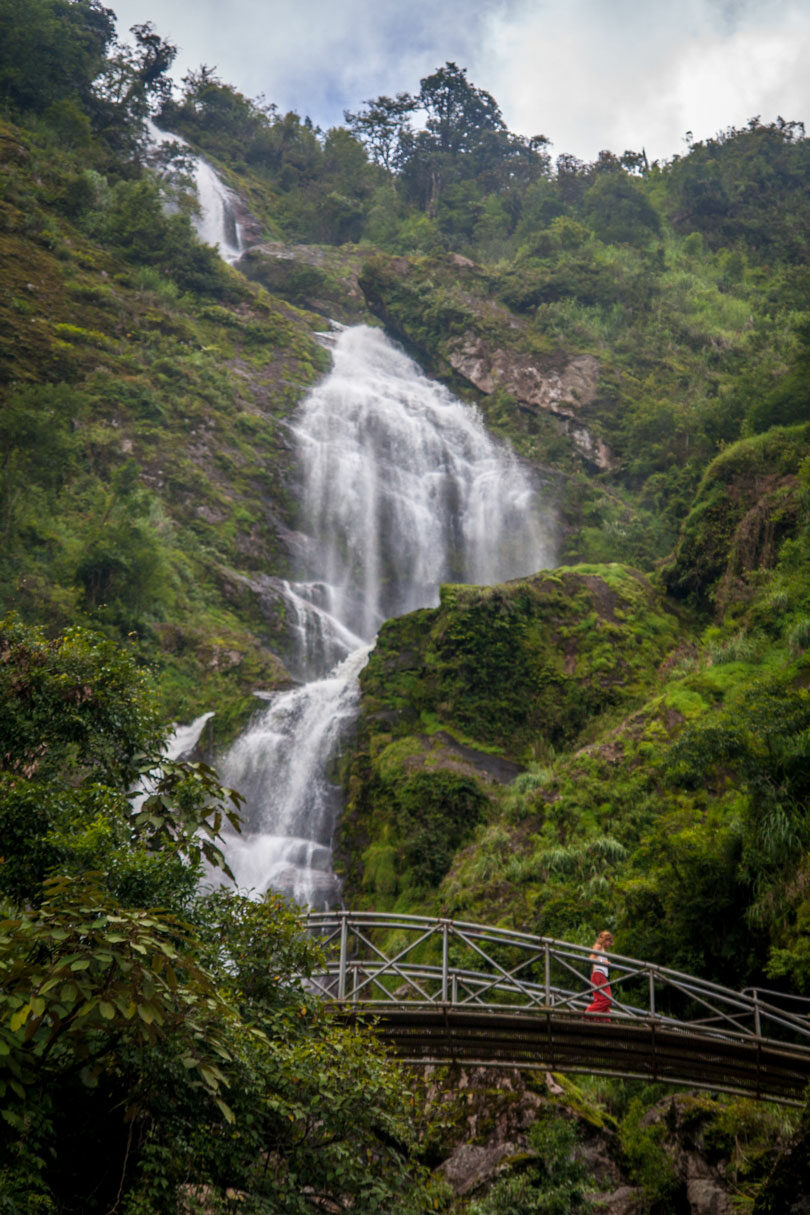 Image source:Guerretto
Eat all the barbeque and hot pot
Obviously eating is high on everyone's list when they travel. With Sapa's colder climate, hot food is extra popular and therefore they do it best. There are a lot of barbecued meat street food stalls in D Phan Si. This involves cooking skewers of different meats over hot coals and serving it piping hot with vegetables and rice wraps. Everything can be rolled into a big DIY spring roll.
Another hit is the delicious hot pot, sold from local stalls. Hot pot is known as 'lau' in Vietnam and is considered a local delicacy. Similar to Scandinavia's cosy 'hygge' concept, locals consider enjoying hot pot as an opportunity to grab a mate or four and chat and eat through the afternoon or evening. There's nothing like spending time around a piping hot cauldron with delicious meat, broth, spices and veggies.
Image source:Alpha
Go shopping
Even if you're not a shopper, hear us out on this one! Sapa has incredible handicrafts made by the local tribes, so each style is unique to the group. There's something extra special about a traditional gift or souvenir to take home to remember your trip by.
There are also food markets, but be warned, the meat section is only for those with a strong stomach. The vegetable and fruit section is bright and colourful though, so pick up a snack there!
There are also bird markets throughout Southeast Asia and Sapa's Muong Khuong Bird Market is a fascinating place to visit. Different hill-tribes, bring their live birds to let others hear them sing. Pro tip: go in the morning when the birds are busting a tune!
Image source:Alice Young
Visit Tram Ton Pass
Tram Ton Pass is the highest pass in Vietnam and winds its way up Mount Fansipan to a cool elevation of 1,900 metres. Scary to drive? Maybe a little, but for unparalleled views of Sapa the look-outs up here can't be beaten.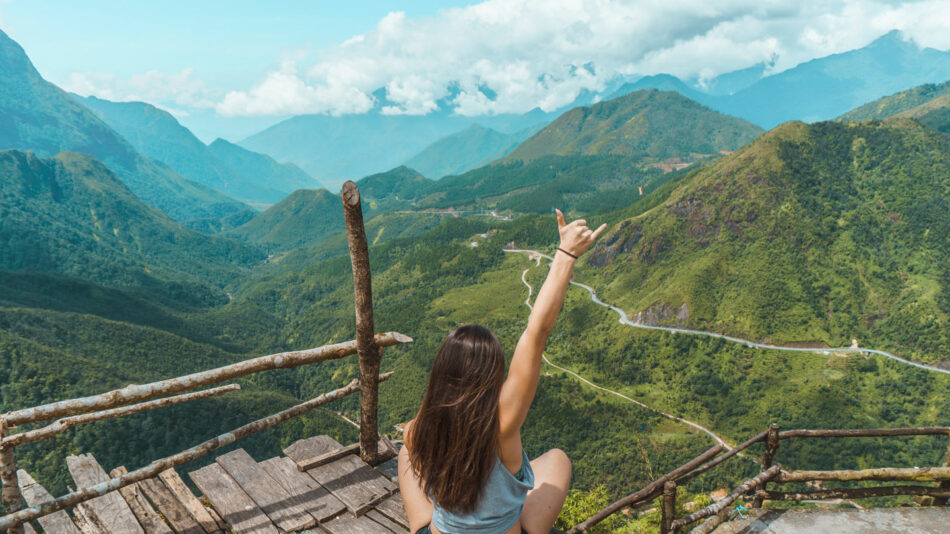 Image source:Wild and Away