I don't subscribe to the 'New Year, New Me' motto but I like to go into a new year with a plan – and, of course, new travel goals! Even though we now know the year can throw any number of surprises, pandemics (don't we know it) and life changes our way, a plan's a great place to set out intentions. And it can always evolve to include next year's plans too! We've all learned how to adapt lately..
So what does my yearly bucket list look like? Well, it's full of travel, travel and (you guessed it) more travel. I'm dreaming big, and assuming nothing's off limits! Here are my 25 travel goals for the year.
1. Get to at least one new country
Ticking off that long list of must-see destinations has to start somewhere, and while I've made a great start (33 countries and counting!), every year I need to see a new one. Sri Lanka and Japan are at the top of my travel goals list for the year.
2. See an Aurora event
Whether it's in the Southern hemisphere or the Northern hemisphere, I want to gaze in wonder at the Aurora Borealis (or Southern Lights/Northern Lights). That means a trip to Iceland, Finland or a northern Scandinavian region, or a trip to New Zealand or Tasmania is on the cards.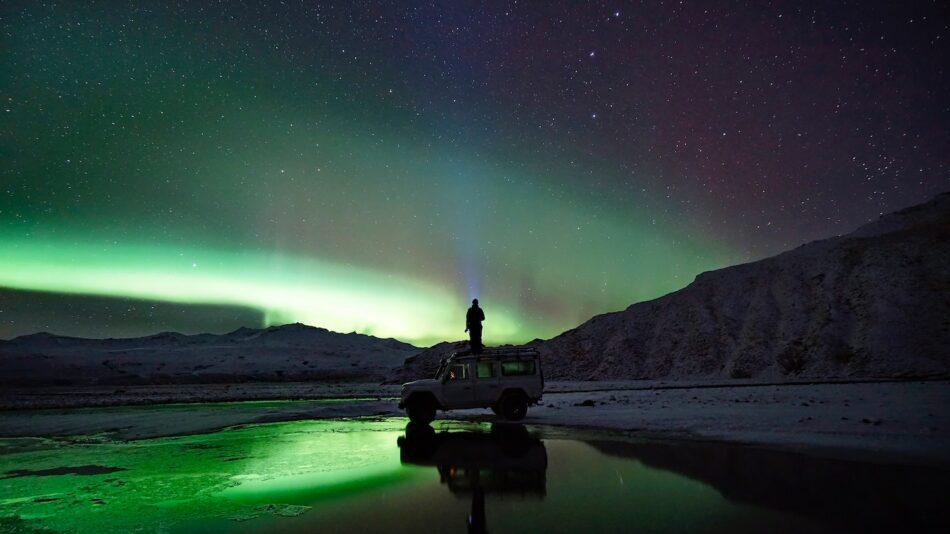 Image source:Jonatan Pie
3. Try one food that I've never tried before
Everyone knows that food is life and every day I see an international morsel I'm yet to taste. I've never eaten crickets so my daring side is desperate to hop on a plane to give them a go, but the real point of this travel goal is to say yes to whatever local delicacy is on offer every time I travel. If it involves cheese, all the better.
4. Take advantage of an epic flight sale
Whenever I see an amazing sale on flights like 'fly return to Hawaii for $500' I think 'OMG I MUST HAVE IT', but then the sensible part of my brain kicks in and I worry that it doesn't fit into my travel plan for the year and blah blah blah. Not this year. This year I'll be embracing my inner spontaneous self by booking one random flight deal and see where the wind (ahem, plane) takes me.
5. Head out of town for more long weekends
I often forget to make the most of a long weekend by booking a trip. One rolls around and I think of the million chores around the house that need to get done instead of thinking where I could go. Whether it's a short road trip or a three-day getaway to somewhere close by, this year I'll be making the most of every long weekend. And savouring more of the places right on my doorstep!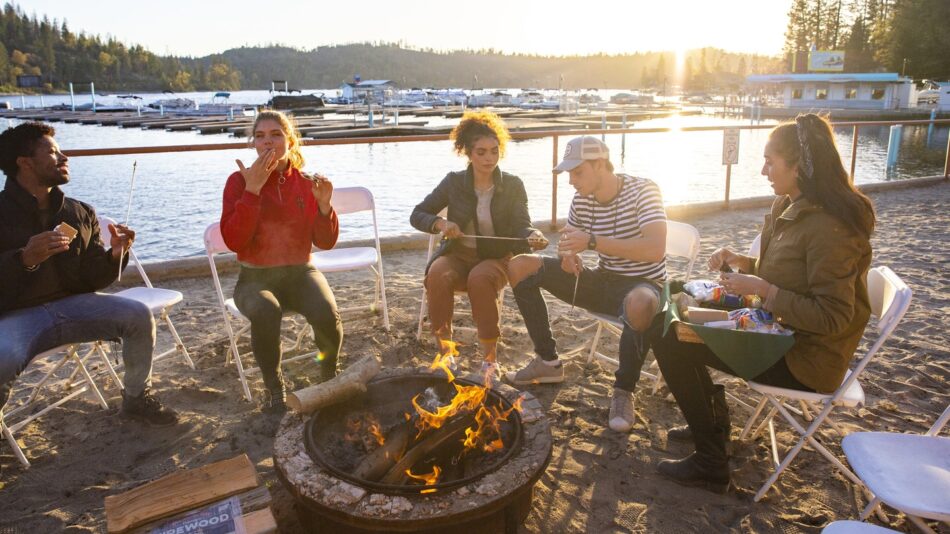 6. Travel with someone new
Last year I was lucky enough to travel with a friend of mine for the first time (before things turned crazy!) and it was AMAZING. This year, I plan to travel with another friend for the first time (or a group of strangers, I'm not picky – whatever we can make happen!) so I can see how they like to satisfy their wanderlust.
7. Do something meaningful while travelling
We would all agree the rise of voluntourism (that's when you volunteer while travelling) is only a good thing. But alas, I've never done it myself. This year, that is all going to change—specifically, finding a way to give back to local communities while on my travels, whether through volunteering, supporting local charities or even doing a beach clean up it's high on my travel goals list once we get back on the road.
8. Find a view that leaves me breathless
Being awed by the big wide world is why we travel. I crave those quiet moments where I'm looking out over a mountain range, staring up at ancient trees or swimming in an ocean that I've never been in before. This year, I want at least one of those unforgettable moments.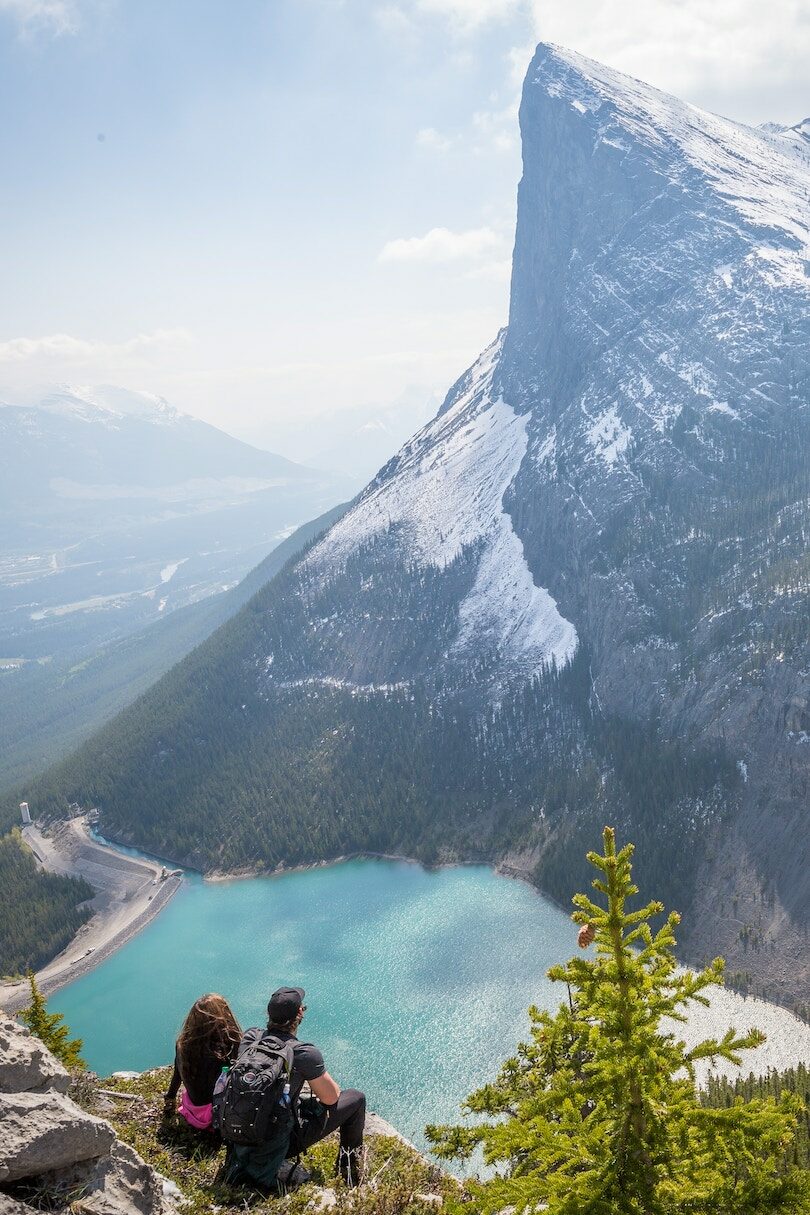 Image source:Kalen Emsley
9. Go somewhere without wifi
Getting off the grid is so refreshing, so this year I'm dreaming of a place where my phone has no signal so I can reconnect and just be without the incessant notifications. Sure, I could just turn off my phone right now, but we all know I won't, and anyway, getting off the grid is more fun in a foreign country.
10. See whales
Seeing animals in their natural habitat is a gift. There are few animals that aren't on my list, but this year I want to make my dream of seeing whales in the wild come true. They're majestic, powerful and kind of mysterious, and I have a feeling it will be one of those moments I'll tell my grandkids about.
11. Learn to scuba dive
I was never a strong swimmer as a child but I've overcome my water phobia in the last few years and now I'm ready to take it up a notch: by learning to scuba dive. I want to see what's under the waves and let's be real, diving is the best way to do it. Tropical destinations—I'm coming for you.
12. Pay for an upgrade on a flight
Like any traveller, I am naturally thrifty (how else would I make all of my travel dreams come true?) so I always sniff out the cheapest flights possible. Just once though, I'd love to spend a little extra cash and have a great time in the sky. I've heard a lot about the elusive world of bidding on Business Class seats last minute so that's my plan for the next international flight. At the very least, I'll splash out for a seat with extra leg room.
13. Finally figure out how to pack like a pro
Learning the art of packing is a skill I'm yet to master. I'm always filling my suitcase with stuff I'm not going to use at the other end, but figuring out what to ditch is so hard. In preparation for the year ahead, I'm going to watch every packing tutorial I can get my hands on until I finally become a pro. Bonus points if I manage to travel with a backpack and nothing else.
14. Sleep in a capsule hotel
I cannot explain why this fascinates me so much but I am dying to sleep in a pod. Japan is famous for space-saving capsule hotels but there's also the super cool Jucy Snooze pod hostels in New Zealand. I want to sleep in a small pod with just me, myself and I, do not ask me why.
15. Visit a truly epic library
Reading is my second biggest passion after travel and while working at Contiki, I've come face to face with images of libraries that are so beautiful they're basically at Beauty and the Beast library level. I need to see one of these with my own two eyes. There's one in Austria at Admont Abbey that is beyond magical, but there's also an epic one in China that holds 1.2 million books that's on my list. I'll take both, thankyouverymuch.
16. Swim under a waterfall
I feel most free when I'm swimming so I just know I'll feel even more free swimming under a waterfall. I swam under a raging waterfall in Costa Rica years ago and absolutely loved it so I'm keen to repeat the experience somewhere new (and hopefully more relaxing). It's also good for the 'Gram and I'm only human (sue me).
17. Do a big hike
Granted, this is a leftover from last year's travel goals list but that just gives me more incentive to do it next year. Machu Picchu is calling my name – right now, I'll take any chance to stretch my legs and climb a mountain.
18. Eat at a Michelin starred restaurant
Full disclosure—I ate at a Michelin starred restaurant about seven years ago and I'm ashamed to admit I did not appreciate the experience like I would now. The current plan is to head to Japan first since they have the most Michelin starred restaurants in the world, but also, Singapore's hawker markets have some of the cheapest. Maybe I'd better do both just to be sure. Hey, this girl's gotta eat!
19. Spend New Year's Eve somewhere that knows how to have a good time
I have such a love/hate relationship with New Year and let's be honest, the end of last year's was pretty, well, anticlimactic. This year, I'd love to head somewhere known for its epic New Year celebrations. Times Square in New York, Amsterdam or Paris, I'm looking at you!
20. Up my travel photography game
I can't tell you how many trips I've wasted trying to get the perfect Instagram shot of various bucket-list places. This year, I want to focus on more candid, authentic, storytelling photos – ones I can be proud to hang on my wall.
21. Take a cooking class in another country
As I eat my way around the world, one of my big travel goals is to learn from the locals. I'd love to bring some of their amazing recipes and techniques back home with me. Maybe, just maybe, I'll then be on my way to becoming a culinary wizard in the kitchen…
22. Find a souvenir with some real meaning
For me, souvenirs should be more than dust collectors. My goal is to start collecting pieces that I'll cherish forever. I love the idea of decorating my home with beautiful handmade items that I've collected from local artists all over the world. Plus, I'd love to support more local businesses as I travel.
23. Order an entire meal in another language
Technology is amazing, but I find I've become so reliant on it that I don't take the time to really challenge myself with new languages. Instead of scanning the menu for translations or pointing and nodding, I want to be able to eat a local meal and communicate in the native language. Beyond 'please' and 'thank you', I want to learn how to do it all; from asking for a table to departing with a satisfied and full belly.
24. Keep a travel journal
Travel can be a blur of amazing moments, but this year I want to take the time to document those feelings and experiences at the end of every day. Journaling every day will be my way of making every day count, and never forgetting the little things along the way. The past year has reiterated that sentiment more than ever.
25. Do something that REALLY terrifies me
The more terrifying the better. For that reason, I don't want to narrow it down to something specific. This year I challenge myself to be more spontaneous – to say 'yes' to one of those crazy adventurous moments that I'd normally dismiss out of fear. Bungee? Skydiving? Swimming with sharks? Only the travel gods know what's in store for me… Whatever the case, I want to make every travel moment count, and never take any of them for granted. Roll on 2021!