The ultimate (sustainable) Europe packing list
Share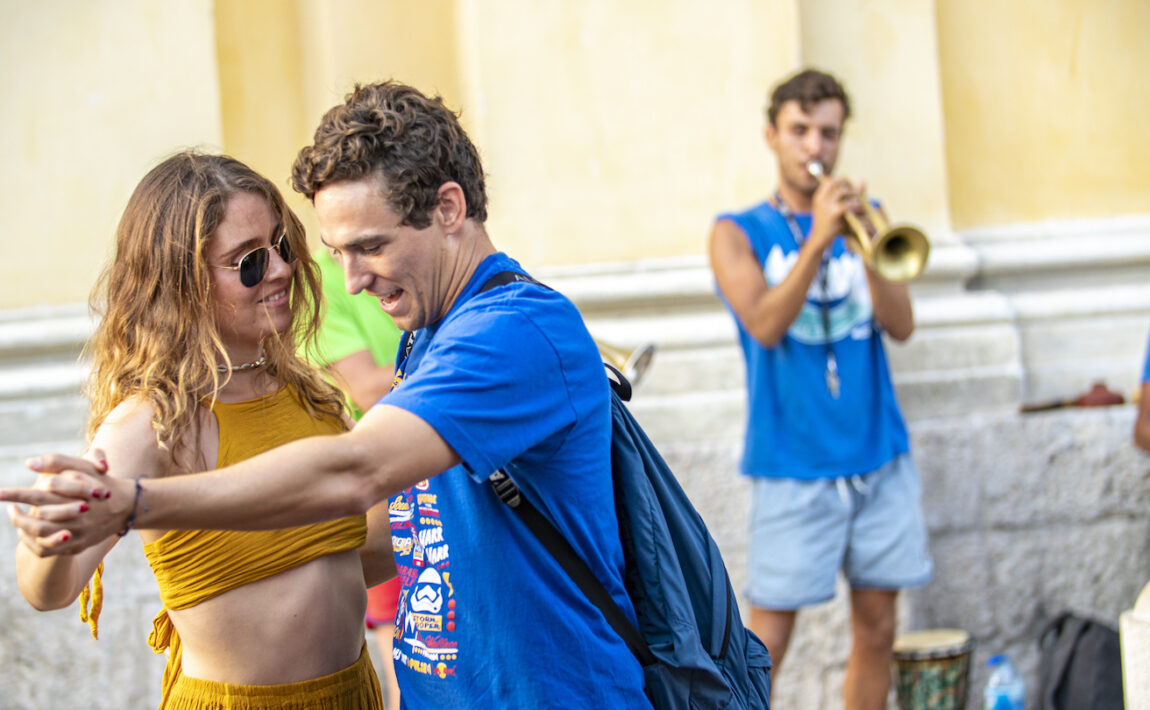 The time's almost arrived. The nervous anticipation. The incomparable excitement. You're about to explore one of the world's most diverse continents. And though you've read the guidebooks (or the Contiki itineraries), one question remains: what's going to be your Europe packing list?
So much to choose from, so little luggage space. Do you pack sandals? Straighteners? Sunhats? Your dog? Fear not, anxious European explorer. We've put together the ultimate list of things to pack for Europe, so you can learn how to explore lightly (and sustainably) with all the essentials covered. Read on…
Clothes
What's the first thing you think about when planning your Europe packing list? Clothes, right? Well don't worry, we've got you covered (literally). 
First things first, before choosing things to pack for Europe, to decide when you'll be travelling to Europe. (If you're still struggling with that decision, check this out). Because what you pack for Poland in winter is of course going to be very different from what you pack for your Italian summer. 
Sun-seekers, think tank-tops/vests, swimmers, some smart clothes to go out in (as many European clubs won't allow sneakers and football shirts), and plenty of linen or light, breathable materials. So, we're talking:
A few pairs of jeans

A hat that keeps the sun from your eyes/neck

Trousers or slacks

2 to 3 short-sleeved tees

2 to 3 casual shirts

2 or 3 shorts/skirts

Dresses (this is optional for Men)

1 to 2 sets of swimmers/swimwear and a beach towel

Flip flops (or thongs, for you Aussies. Or thongs for non-Aussies, if that's your thing).

1 warm sweater (you never know how cold the evenings could get)

Rainproof jacket or a small umbrella (ditto)

1 set of going OUT OUT clothes 

Socks, underwear, obv

Something to sleep in . . .or not.

Fancy shoes are great, but also bring some high quality comfy shoes (for strolling all those cobblestone streets).



For winter adventurers, think:
Plaid button-up shirts (easily mixed and matched)

Fleece-lined leggings or smart fleecy joggers 

Chunky sweaters (easily dressed up with jeans, accessories or dressier bottoms)

Dry-fit athletic shirts (for smart and warm athleisure looks)

Undershirts (always decent to have a base layer for toasty fabrics like wool)

Turtlenecks (never lose a scarf again)

An ultra-light and portable down parka (folds up for portability but nice and warm, too)

A lighter rain jacket
One more note on clothes. Due to its environmental impact, we're not big fans of fast fashion at Contiki (and we did say this would be a sustainable list). So, rather than buying millions of items of Asos for one trip that you'll never wear again, think about high quality items that'll have a long shelf life and that you'll reuse for your next trip. Check out our partners, Teemill, who only use certified organic cotton and print with tech powered by renewable energy, in a zero-waste cycle.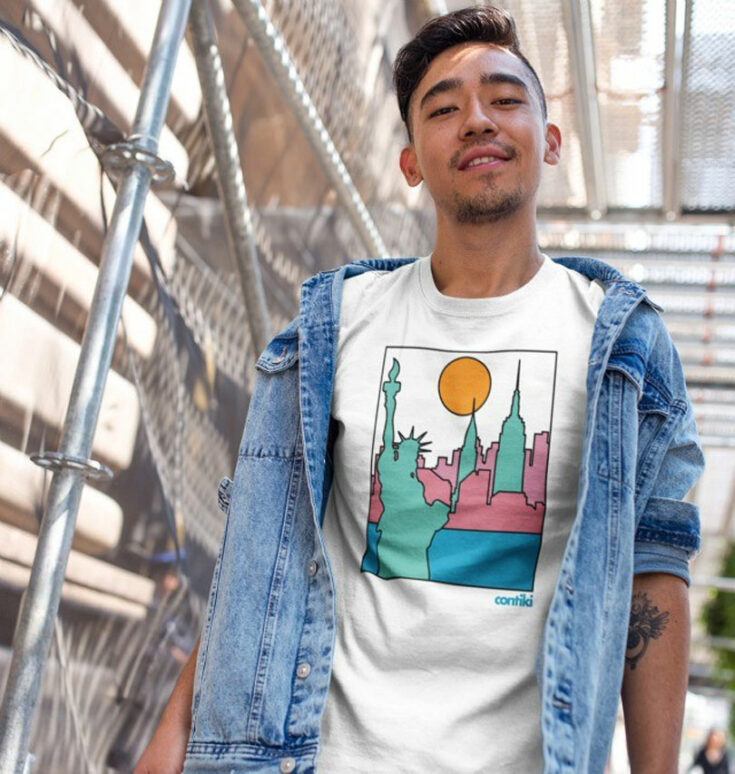 Accessories and electronics
You can't create a Europe packing list without considering the variety of electronic devices by your side. But don't worry, we're not just guna advise you to pack your phone and a tablet. We reckon there are a few accessory essentials you haven't thought of yet. Such as…

Packing cubes: Heard of these guys? Not only do they keep everything nice and compact in your case/bag, they also are a great way to categorise your stuff on the move. When you're scrambling on the floor of a hotel/hostel with 2 minutes til' checkout, it's nice to know where your underwear is, ya'know?
Power bank: Nothing worse than being lost on the streets of Paris or Rome and your phone dying. Buy one with a big capacity (they're pretty sleek these days) and charge that bad boy up.
Universal plug adaptor: Not sure which countries accept which plug type on your trip to Europe? Save yourself the research and get a universal adaptor that covers all the bases.
Kindle or other e-reader: This has to be one my favourite travel essentials of all time. Long gone are the days of lugging around hardbacks I picked up at the airport. 1 small device. Hundreds of poolside reads. The perfect travel companion.
Tote bag: Let's be honest, you'll totes be shopping in places like Milan, Paris and London. So say no to single-use plastics, and bring along a tote bag. (It looks better anyway).
Water bottle: Speaking of single-use plastics, did you know that 88% of the sea's surface is polluted by plastic waste? Water in Europe is generally incredibly clean, safe and delicious. So, yeah, bring a reusable water bottle. Think of the baby turtles, man.
Padlock: If you're staying at a hostel when backpacking Europe, there may be lockers for your valuables. So bringing a small padlock is always a good idea.
Earplugs: Another good one for hostels. We don't want you locked up abroad for murdering a snorer.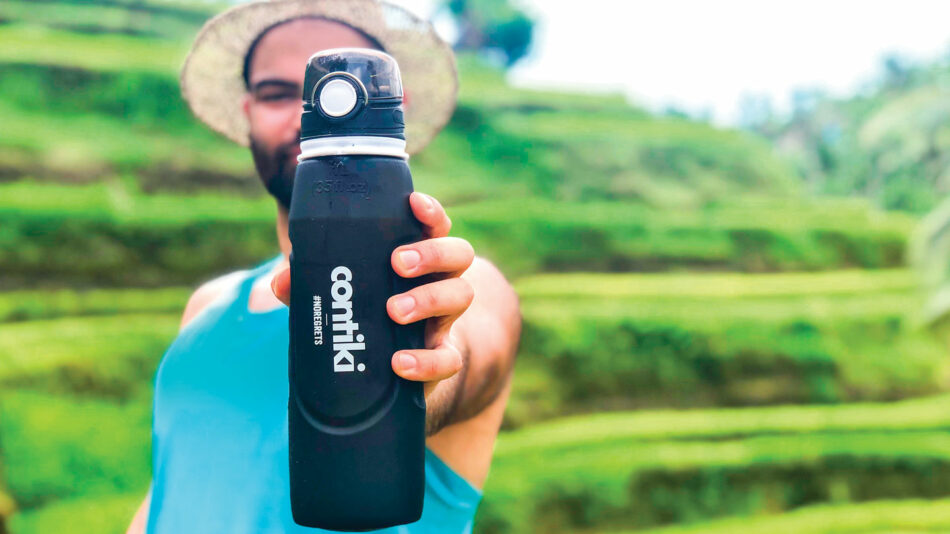 Toiletries and personal items
Don't forget to bring a towel: A microfiber one, to be precise. These lil' beauties fold small and dry in no time at all, so you'll be able to pack and go without a musty scent emanating from your backpack. Ideal.
Sun cream: Ever heard this epic Baz Lurhmann track? He's got a point. Keep yo'self looking youthful and beautiful, and more importantly: safe.
Toiletry bag: It's a good idea to fill this with smol versions of your everyday essentials, so getting through airport security is a breeze. Below 100ml of deodorant, perfume/aftershave, shampoo and toothpaste is ideal, unless you want the faff of waiting for checked baggage.
Face masks: Mandatory face mask rules differ across Europe, but it's good to be well stocked.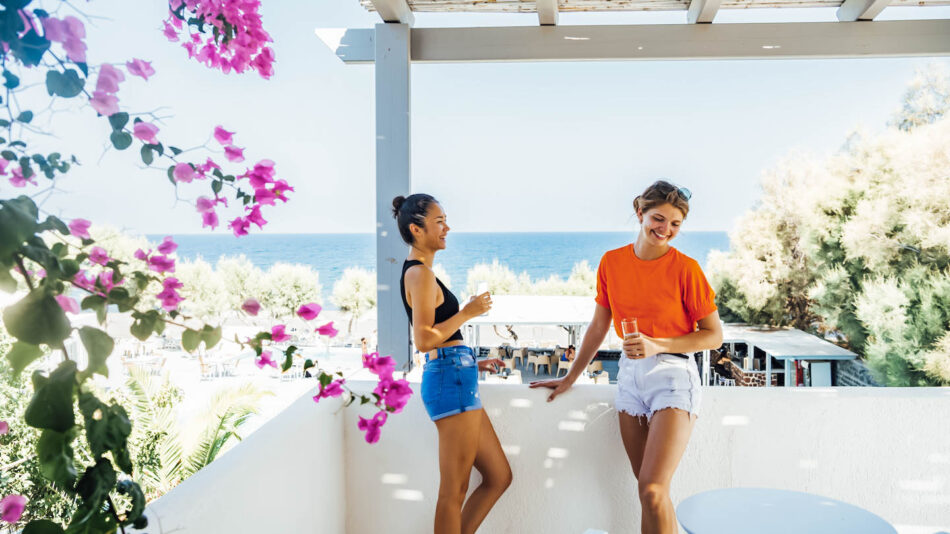 Documents
Sort travel insurance: If you're booking a Contiki, you can get it directly through us. Or you can use your bank, or comparison websites.
Check covid entry requirements: You may need to provide proof of vaccination or a recent negative test at various borders, so be prepared.
Passport: Make sure it's still in date! (Let's be honest, it's been a while since a lot of us travelled).
What should I pack for 10 days in Europe?
Think about the essentials for your Europe packing list. Underwear and socks for each day, a few tees, a few pairs of shorts, a pair of jeans, some nice clothes for going out, swimmers and electronics. If you can't fit it into a carry-on, you're doing it wrong. Less is more.
What should I pack for two weeks in Europe?
This is where checked luggage might be justified. More underwear and socks, for a start, so you're not always scoping local laundrettes. More varieties of clothing for different temperatures. Oh, and if you're checking luggage, you don't have to worry about those pesky liquid limits, so go nuts with your perfumes and face creams.
What should I pack for 30 days in Europe?
Honestly, my advice is: about the same as what you'd pack for two weeks. I once travelled for 6-months in South East Asia with a single backpack, and it slowly dawned on me that I had wayy more stuff than I needed. Make sure you walk the line between having everything you need and not lugging heavy luggage over cobblestoned streets every few days. Trust me, it's not worth it.
All this seem stressful? Why not download Contiki's Pack my Bag skill and get Alexa to build your personalised, region-specific packing list?