How to travel the world as a vegan
Share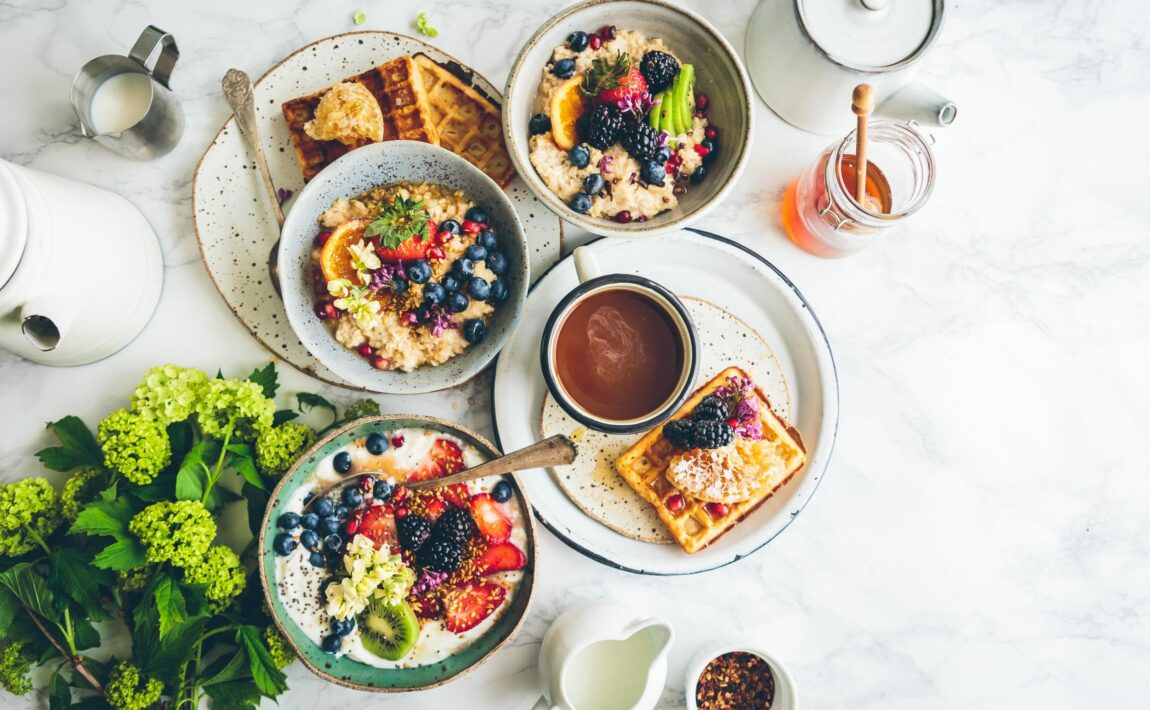 Happy Veganuary! More and more people are embracing the world of plant-based eating. And it's not just about personal health, either: according to scientists, stripping back on your meat and dairy consumption is still the single best way for individuals to meaningfully tackle climate change. Plus, with so many delicious, varied plant-based foods on offer these days, veganism is a lot less tricky (and a lot tastier!) than it used to be.
Still not convinced? We caught up with Clare Every (aka @thelittlelondonvegan) to find out how a seasoned vegan navigates a fully vegan lifestyle and travel the world, too.
Clare also led our exclusive Vegan Food Europe Explorer trip last summer, where she bonded over scrummy meals with her Contiki crew and experienced some of the very best vegan food-spots Europe has to offer.

What made you decide to go vegan?
I'm a vegan food blogger and normally, I spend my time travelling around London reviewing the delicious vegan food on offer within the city, whether that's street food stalls, restaurants, pubs, cafes or markets. Obviously, I've had to adapt a little over the last year so have spent my time supporting small businesses, sharing recipe ideas, reviewing supermarket products and creating guides to help people who are interested in going vegan, adopting a vegan diet or just cutting down their meat intake.
I went vegan after watching some documentaries, doing some research and really starting to think about what was on my plate and how it got there. I've always been passionate about food and was a huge meat eater for most of my life. I started my food blog about eight years ago but only went vegan three years ago. I was worried that when I went vegan, I wouldn't be able to enjoy food in the same way but if anything, I enjoy it more now and I want to share that with other people. My main aim with my page is to tackle the stigma around veganism and vegan food and show people that eating vegan can be fun, creative and delicious, and that you really don't miss out at all!
View this post on Instagram
What are your all time fave countries to discover vegan delights, and why?
I've had some great experiences travelling as a vegan! I know that finding vegan places to eat in different countries can be daunting but I find that the more I do it, the easier it gets. I think my favourite city for vegan food is Berlin. I was amazed at the number of plant-based options and vegan restaurants there. Not only that but there was a nice, diverse range of restaurants too, including traditional German restaurants serving the local cuisine, adorable Afro-Italian brunch spots and modern Vietnamese venues.
View this post on Instagram
What's your worst/funniest food-travel story as a vegan?
My first overseas trip after going vegan was to Lisbon. I spent about an hour trying to find a nice restaurant with vegan options. At this point I was hungry, deflated and questioning whether or not I'd genuinely be able to stick to veganism. It wasn't ideal at the time but it taught me a lesson about researching vegan options before travelling, and also gave me more motivation to keep fighting for vegan food to be more available and accessible across the world. Oh, and just when we were about to give up, we stumbled upon a vegan restaurant and a vegan grocery store with lots of snacks to keep us going for the week!
View this post on Instagram
How easy is it (really) to travel the world as a vegan? What was the biggest challenge in the early days?
In all honesty, at times it's super easy and other times it can be really challenging. It's important to remember that veganism isn't a new concept. Countries and cultures around the world have been cooking vegan food naturally for centuries, so in lots of places, it's easy to find great vegan and vegetarian food. For example, Bali is incredibly vegan-friendly and I had some incredible meals when I was there.
The biggest challenge when travelling is having to plan. This isn't something I used to do very often but it's now become a part of my trip. Luckily, there are lots of amazing vegan blogs which make it easy, and of course the Happy Cow app which has saved me on many occasions! It's also quite challenging when you don't speak the local language so I'd recommend looking up some key phrases which you can use when you're there e.g. Do you have any vegan options?
How do you plan ahead for travel as a vegan, and how can others? Please share any tips for our readers!
I like to browse blogs, Instagram pages and the Happy Cow app to plan where I'd like to eat. It sounds a bit lame but I like to put little itineraries together so that I know which areas I'm going to be in on which days, so I can make sure I'm going to get through all of the restaurants I want to in the most efficient way. My trips pretty much revolve around food! The Happy Cow app really is amazing – it will show you vegan restaurants, vegetarian restaurants and non-vegan restaurants offering vegan meals near you, all across the world.
View this post on Instagram
You'll be hosting our Contiki Vegan Food Europe Explorer trip which we're stoked about! What are you most looking forward to?
I am SO excited for the vegan tour! It's hard to pick one thing I'm most excited for but I'm really looking forward to the vegan food festival in Berlin. That is going to be so fun! I've also never been to Budapest but have heard amazing things and am really interested to see what their vegan scene is like. What I like about Contiki tours is that they're curated so well. I can't wait to hang out with likeminded people with the same passion as me, eating vegan food in different cities across Europe!
View this post on Instagram

Goes without saying, it's been a crazy past year. What kind of trips are you most looking forward to when we can all travel again?
I can't wait to get out there and meet people from different cultures across the world. Being locked inside for so long has made me so keen to see as much of the world as I can! I want to eat authentic food, learn about different traditions and socialise with people from different places.
Lots of people will be taking part in Veganuary this month. What are three small changes people can incorporate after Veganuary's over to support more mindful, plant-based eating?
It took me a while to go completely vegan. I spent a long time transitioning and switching between vegetarianism, pescatarianism and veganism. So, if you're not feeling like you can do it quite yet, make small changes instead. Go meat free rather than fully vegan and then work your way up from there.
Don't overwhelm yourself trying to learn lots of complex recipes straight away. What worked for me was cooking the same meals I'd always eaten, using meat substitutes instead.
Broaden your horizons and follow amazing recipe creators such as Rachel Ama, RG Vegan Food, Woon Heng, Chez Jorge and The Foodie Takes Flight
View this post on Instagram