9 best vegan travel destinations in the world
Share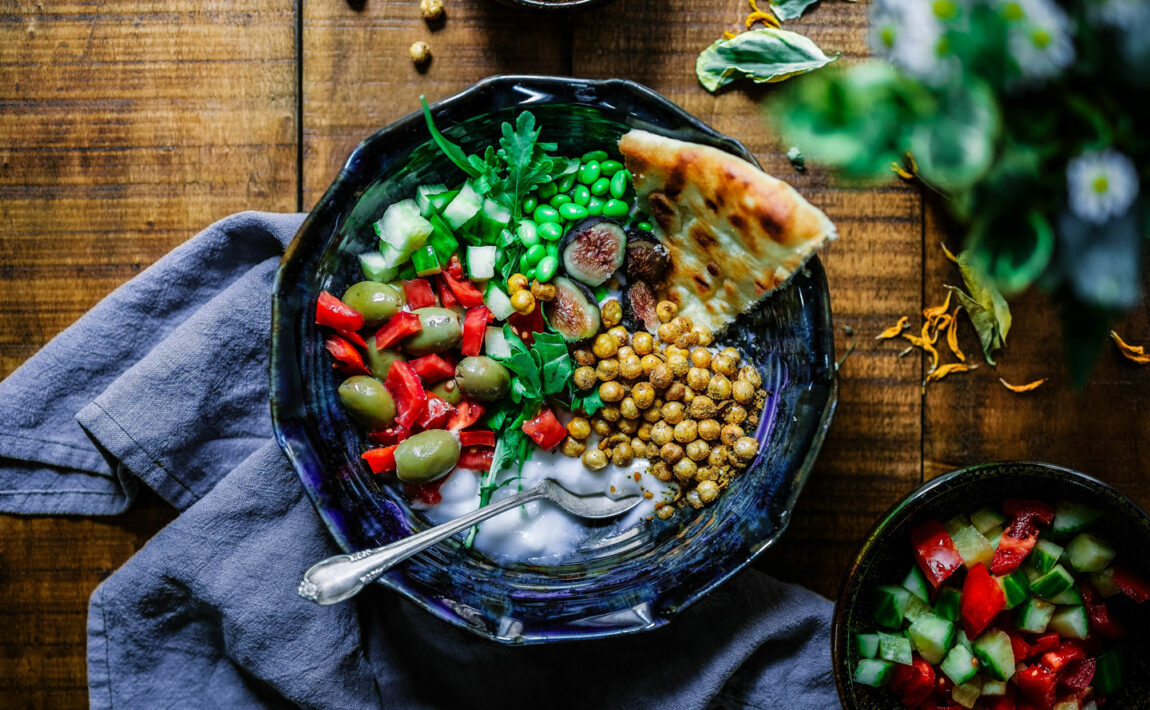 One of the greatest joys of travel is experiencing the culinary delights of a new city or town. Visiting Italy and saying "no thanks" to their glorious pizza? Taking a trip to Mexico without eating enchiladas? Unheard of. But, sometimes the options can be limiting when you're travelling as a vegan. How many times can you eat a green salad or steamed veggies for dinner before it gets tiresome? Thankfully, more destinations than ever are brimming with fresh new eateries dishing up plant-based meals to cater to vegan holidays. And more trips are doing the same – check out Contiki's new Vegan Food Europe Explorer for example.
Given more travellers than ever are looking for vegan-friendly spots around the globe, we've done a round up of the very best destinations for your vegan holidays. Munch away!
1. Berlin, Germany
Not only is Berlin a hot travel destination, thanks to its rich culture, architecture and poignant history; it's also the perfect place for vegans to visit.
The city has more than 50 exclusively plant-based restaurants and cafes. Here, in eateries like Vöner, Ataya Café and Kopps you'll be able to indulge yourself in delicious food and even try plant-based twists on classic German foods. No reason to miss out on cultural staples like bratwurst with these eateries.
2. Prague, Czech Republic
Charming, historic and vegan-friendly? Prague, you've really got it all. After a day of sightseeing and basking in the fairytale magic of this city, you'll have plenty of options to dine and kick back with some good food.
Pastva, and their vegan twists on Italian cuisine, is a favourite of vegan influencer The Little London Vegan. The trendy Moment Café serves up savoury brunch dishes with plant-based versions of Czech classics, like their Seitan Bagel with 'Fried Cheese'. If you're in the mood for something heartier, Forky's serves up bistro-style vegan versions of hot dogs, burgers, salad bowls.
View this post on Instagram
3. Vienna, Austria
Vienna is home to extraordinary museums, grand concert halls and a whole host of vegan hot spots. The city is so vegan-friendly, they even have a three-day VeganMania festival each summer.
When you've finished exploring the cobblestone streets of Vienna, head to the garden or conservatory at TIAN Bistro, a relaxed vegetation eatery with mouth-watering vegan options. Or you can stop by one of the Swing Kitchen chains in the city, to pick up a vegan burger and some seriously impressive hot chips. For dessert, head to the Veganista ice cream parlour, where you can get your hands on some unbelievable tasty treats like Lavender and Blueberry Ice Cream.
View this post on Instagram
4. Sydney, Australia
Down Under, many cities have embraced the thriving vegan foodie scene. In Sydney, it's a plant-based paradise with restaurants, cafés and bars offering up unique menus.
Head to Flying Saucer or Gigi's Pizzeria for a slice of heavenly plant-based 'za. If pasta is more your vibe, try Peppe's or Otto Ristorante. Check out Bad Hombres for an unforgettable Mexican feast and Little Turtle for Thai dishes. Sydney's first vegan pub, The Green Lion, or first entirely plant-based burger spot, Soul Burger, are the perfect places to try some tasty fast-food options .
View this post on Instagram
5. Los Angeles, USA
With its healthy foodie scene and eco-friendly locals, its no surprise LA is a top vacation spot for vegan holidays.
If you're feeling fancy, head to Fresh in West Hollywood to see the striking décor and enjoy a feast of Crispy Cauliflower Tacos, Tangled Thai Salad or Chipotle 'Bacon' Burger. Want to try something innovative and luxurious? Head to Shojin for some vegan, macrobiotic sushi. Head to one of Café Gratitudes locations across LA for signature vegan food like Buckwheat Flax Pancakes, Tofu Scramble or Farmer's Market Salad – be prepared for the actual names of the dishes to be things like 'Enchanted' and 'Enthusiastic'.
View this post on Instagram
6. Budapest, Hungary
An increasingly popular travel destination in recent years, Budapest offers up old-world charm, and keeps you on your toes with a cool street-art scene and electric nightlife. But if you thought it was only (and all) about the meat stew and dumplings, think again.
If you're keen to try traditional Hungarian food, Napfényes restaurant and pastry shop is your go-to spot. Order the Hungarian Bean Goulash Soup or Stuffed Cabbage à la Kolozsvár. If you're on the move and looking for a quick bite to eat, try the pizza stall Vegażżi Nápolyi, their fluffy pizza dough is second to none. Another great quick eatery is Zen – an Asian-inspired vegan canteen with plant-based dumplings, sushi and more.
View this post on Instagram
7. Bratislava, Slovakia
A Gothic old town, stunning Renaissance architecture and palaces aplenty, Bratislava is an other-worldly experience. When you're not in awe of the museums and famous sights, you'll be able to enjoy vegan food at some of the cities coolest spots.
The aptly named Vegan Kiosk is a great place to start, with items like Vegan Burgers, Breakfast Paninis and 'Hot Dogs' on the menu. If you're in the mood for something with a little more flair, check out Foodstock for Gyoza, Miso, Yellow Hummus and Falafel.
View this post on Instagram
8. London, UK
With more than 3.5 million vegans in the UK, it's safe to say the city of London has become a must-visit destination for plant-based cuisine. Head to this city on your vegan holiday to experience the lively culture and vibrant culinary scene.
Regardless of your flavour palette and budget, you'll find an epic eatery to suit your style. Biff's Jack Shak serves up vegan "junk food" like burgers and 'wings' using jackfruit, while Ethos offers up a self-plated menu, with diners paying by the weight of their dishes. Try Wild Cafe for plant-based wholesome goodness. Then, Stem & Glory for its eclectic mix of menu items with international flair, including Goan Squash Curry, Swede Gnocchi, Shakshuka and 'Full English Breakfast' with plant-based alternatives.
View this post on Instagram
9. Warsaw, Poland
Another gem for your vegan holiday, Warsaw in Poland has a thriving plant-based food scene with incredible restaurants to try.
Youmiko Vegan Sushi Mokotow is a favourite among vegan bloggers, while Krowarzywa is a must-visit chain for burgers, wraps and other easy foods. For food with an extra kick, head to Momencik for Black Bean Tacos and Jackfruit Burritos.
View this post on Instagram
Feel like checking out some of these incredible cities with Contiki? Join vegan influencers The Little London Vegan and Laura Fruit Fairy on the Vegan Food Europe Explorer trip in 2022.