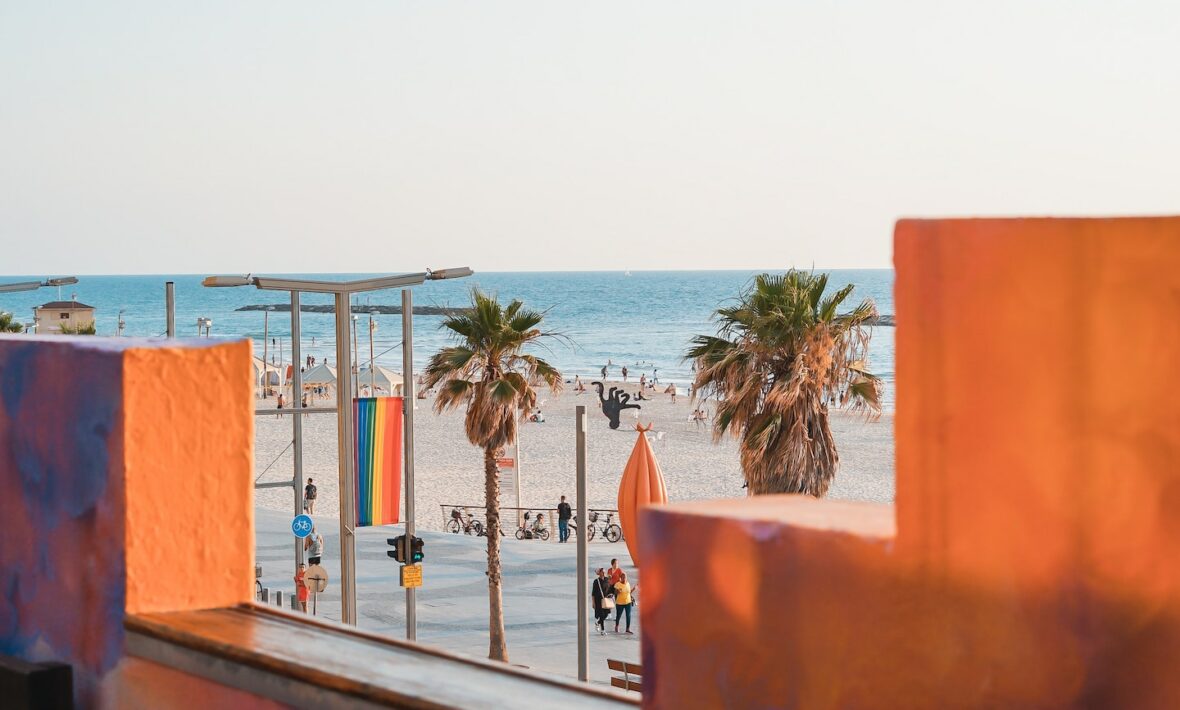 From rainbow burgers to plant based pho, here are the vegan-friendly capitals of the world
We hear this question all the time: which is the best city to visit if you're vegan? A new study has revealed the top vegan-friendly cities in the world, based on the number of plant-based restaurants, cafes, and places to eat there. 
The assurance of vegan food choices on holiday is important to loads of travellers today… and not just for those following a strict vegan diet, either. We are seeing a huge trend of globetrotters looking for plant-based meals! From 'flexitarians' (those who consciously aim to eat more plant-based food) to veggies and pescatarians, too. 
Here are the top 10 travel destinations that offer outstanding vegan food options (plus some top picks from the six-two team!)
How are the best vegan-friendly cities calculated?
The Vegan Word revealed an extensive list of cities to be vegan in 2022, using restaurant data obtained from Happy Cow. The blogger has admitted that there could be some level of inaccuracy, but in terms of vegan food research out there, this is a super great start. 
The list is calculated based on the average number of vegan eateries per 100,000 people.  According to Contiki, who have just launched a new vegan trip this year, this list reflects the destinations that travellers have been swayed to in the past year rather well! Keep scrolling through to find the paradise for all things plant based…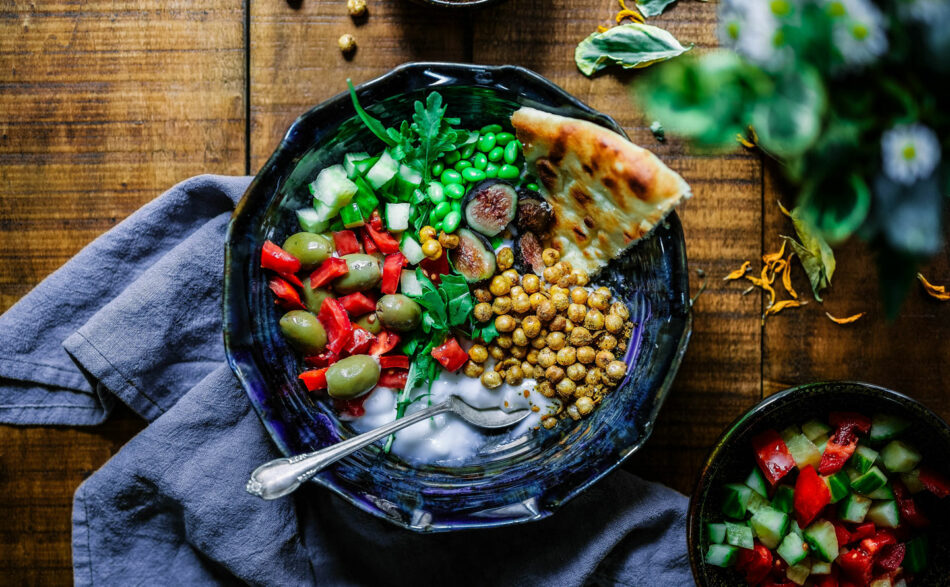 1. Chiang Mai, Thailand
This chilled backpacking hotspot is a vegan haven with plant-based Thai, Burmese, Indian, Chinese, and Western cuisines on offer. There are 32.2 vegan restaurants per 100,000 residents, according to The Vegan Word, plus vegan cooking schools like Mai Kaidee.
Check out: 
Reform Kafe

for vegan Thai classics

Munchies

for burgers (locals call it the vegan version of McDonalds)

Pun Pun

for tasty fermented foods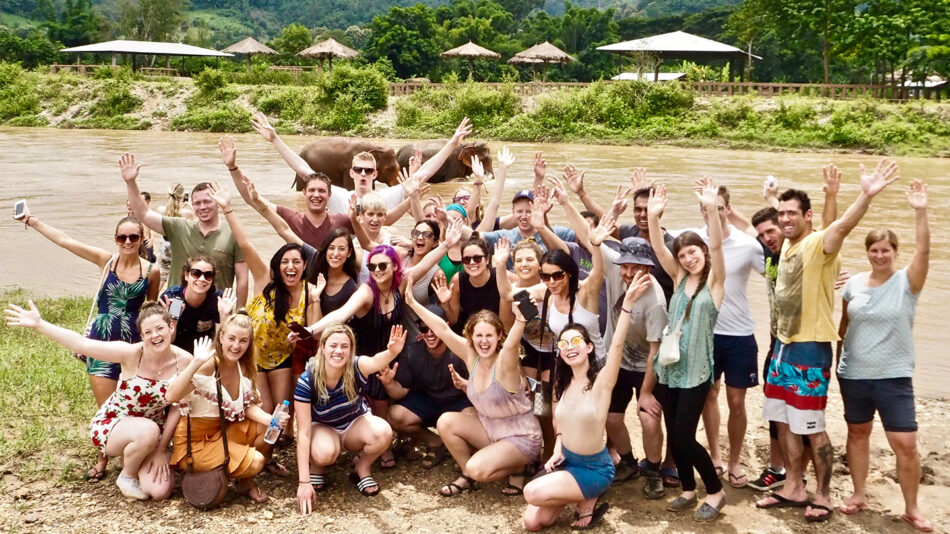 2. Ubud, Bali
Ahh Ubud, you tropical slice of paradise you. As well as lush jungles and rice terraces, this little town has a whopping 28.1 vegan restaurants per 100,000 residents (hint: that's A LOT). Visit during Bali Vegan Festival and dine on raw vegan tacos and smoothie bowls all in one place.
Check out: 
Lazy Cats Cafe

for pink dragon fruit smoothies and crepes

Locavore

for vegan and veggie fine dining

Warung Rama

for classic Indonesian food and lots of tempeh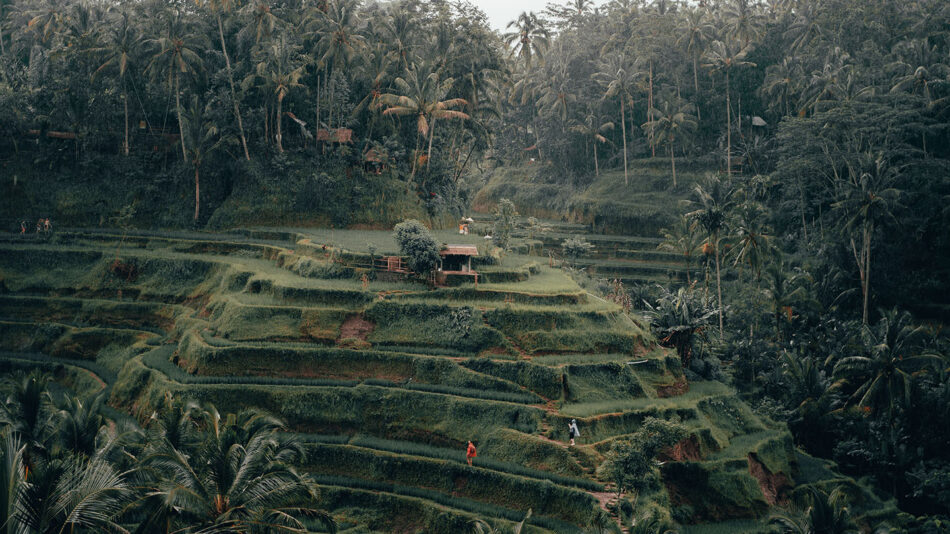 Image source:Radoslav Bali
3. Phuket, Thailand
Phuket, the largest of the islands in Thailand, is known for bountiful mountains… but in 2022, this city is also plentiful for vegan food! Phuket storms the list of top vegan cities this year, perhaps due to its growing population, which has more than doubled since the year 2000. 
According to The Vegan Word, there are 15.1 plant-based restaurants per 100,000 people in Phuket. Like Chiang Mai, the city also runs its own Vegetarian festival, drawing in locals and tourists alike every year, usually in September or October.
Check out: 
The vegan table

for creamy vegan cheesecake

Dok Bua Vegetarian Restaurant

for 'pork' with sticky rice

Yo Green Vegan & Vegetarian

for delicious stir-fries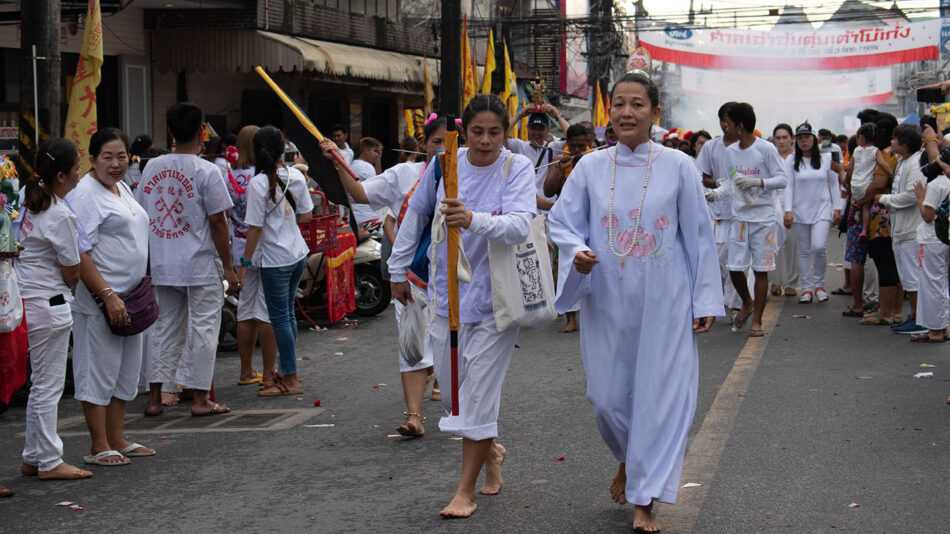 Image source:Anna Sushok
4. Tel Aviv
The multicultural city of Tel Aviv is home to approximately 11.2  vegan and vegan-friendly restaurants per 100,000 people. Veganism is serious business here – vegan floats join the parade at Tel Aviv Pride and there's an annual Vegan Congress where activists and experts come to speak.
Check out: 
Anatasia

for homemade plant milk 

Alegria

for daily vegan specials and a great little deli section 

Meshek Barzilay

for classic Israeli specials, done vegan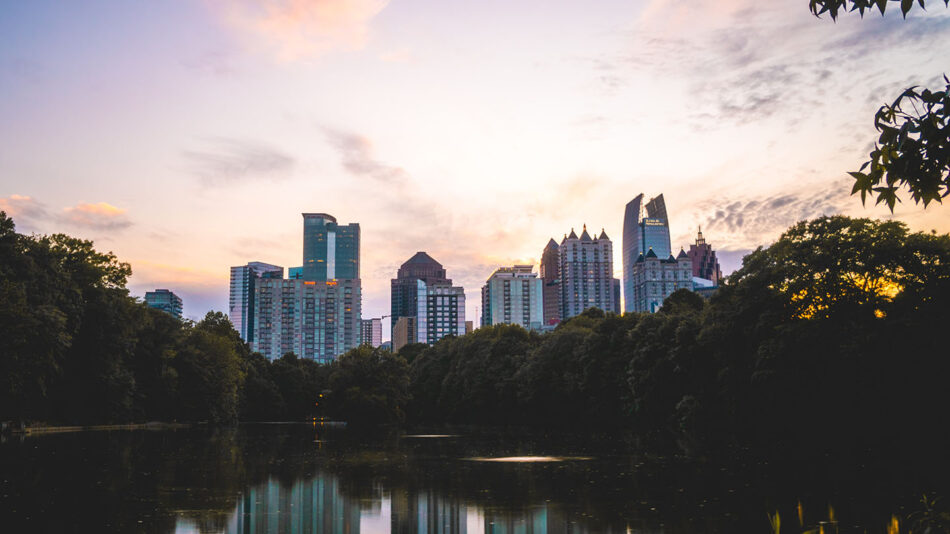 Image source:Ben Dutton
5. Lisbon, Portugal
The sunny capital of Portugal now has around 24 vegan restaurants open, with many cafes offering vegan versions of the city's infamous golden pastries and delicate crêpes. Blogger and former Lisbon resident The Nomadic Vegan also says the city is home to the most creative sushi options.
Zarzuela

for vegan (and gluten free) pasteis de nata

Legumi Sushi

for colourful avo rolls and ngiri

Las Vegan

for epic focaccia sandwiches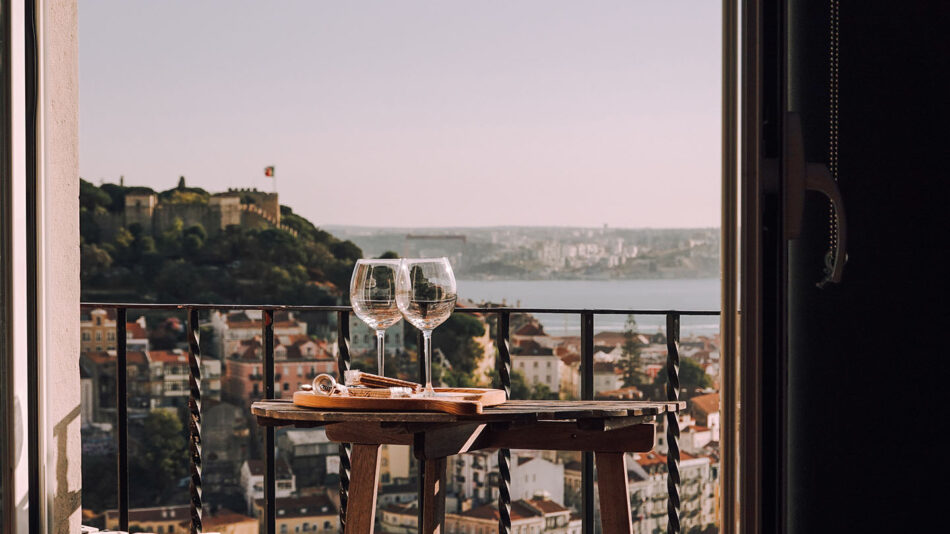 Image source:Jisoo Kim
6. Brighton, England
With a population of just 290K people, Brighton in England is a city where you never have to walk too far before finding a delicious vegan spot. There are around 9.3 vegan restaurants per 100,000 people, showing up the rest of the UK with plant based realness, hun! 
Green Kitchen

for brunches that'll cure your hangover

Purezza

for plant-based pizza parlour specials 

Flower Burger

for the prettiest rainbow burgers around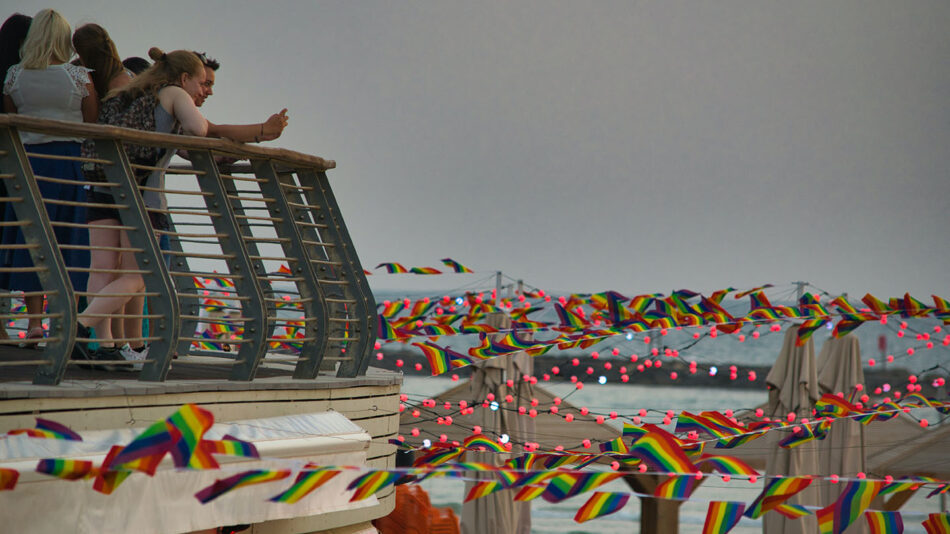 Image source:Guy Tsror
7. Amsterdam, Holland
When will Amsterdam stop giving us the good vibes? The cute cafe scene, distinctive waterways, friendly locals, eco-friendly policies… the list goes on. But how many vegan places to eat are in this adorable European capital? 
8.3 is Amsterdam's vegan score, with just over 1 more vegan restaurant than Brighton per 100,000. The burgers at Vegan Junk Food Bar are to die for… and best yet, no animals had to die for us to enjoy them! 
Check out: 
The Vegan Junk Food Bar

for their calorific, but delicious vegan munchies

Loving Hut

for Asian-fusion comfort food

Meatless District

for family meals, reinvented
8. Portland, Oregon
Hailed as the most vegan-friendly cities in the U.S., plant-based eating is in the fabric of Portland culture. With an average of 8.2 vegan eateries here, there's plenty of meat-free munching to go 'round! 
They include a cheese shop, Vtopia, with over 20 types of vegan-friendly varieties. Need we repeat ourselves? Portland is 100% the US city break you need in your life! 
Check out: 
Homegrown Smoker

for BBQ and soul dishes

Virtuous Pie

for vegan pizza and ice cream

Ichizia Kitchen

for pan-Asian and rare oolong teas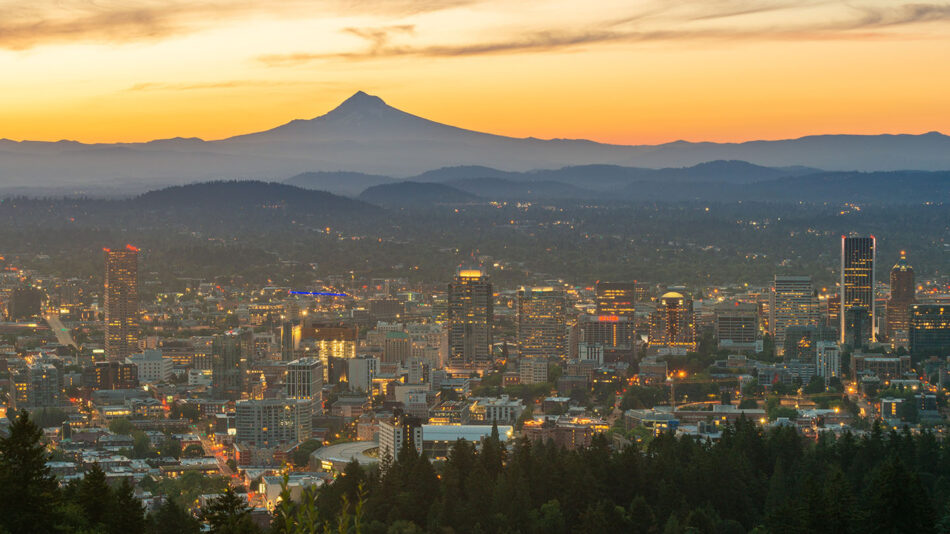 Image source:Adam Blank
9. Atlanta, Georgia (US)
Atlanta is home to CNN, The World of Coca Cola, and the beautiful Centennial Park. But there are also 6.3 vegan restaurants per 100,000 people, taking it to number nine on our list! Sevananda Natural Foods Market in north-east Atlanta is also there for all your plant-based grocery needs. 
Herban Fix

for juicy spring rolls, sushi rolls, and crystal rolls 

Tassili's Raw Reality

for your healthy wellness fix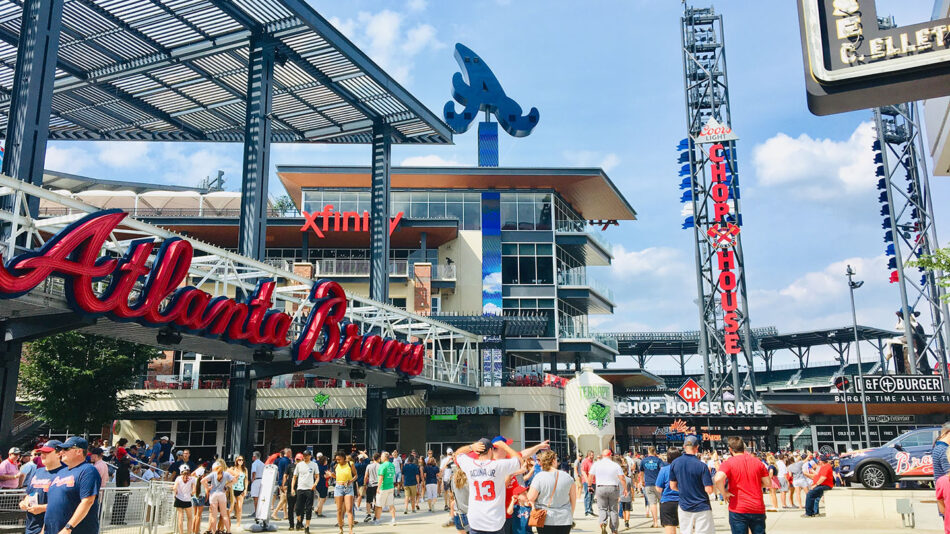 Image source:Erin Doering
10. Vancouver, Canada
Last on our list, but still an incredible diverse landscape for vegan food: Vancouver, British Columbia, Canada. This city has one of the prettiest skylines but also 5.9 plant-based eateries per 100,000 people. 
Think we missed one off the list? Check out some special recommendations from the six-two team.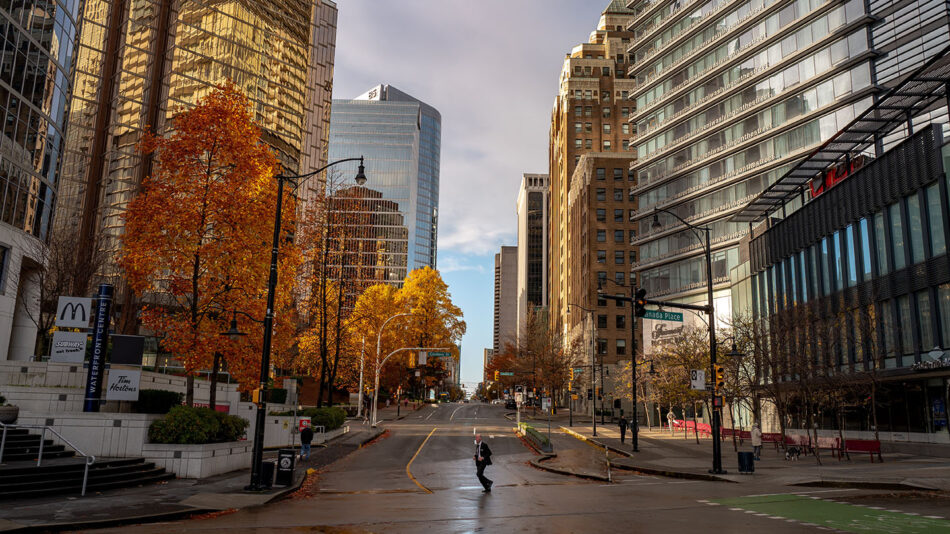 Image source:Elton Luz
More vegan-friendly cities
Taipei, Taiwan
Apparently, 40% of Taiwan's population is vegetarian as the majority of people follow Buddhist practices. Buffet restaurants are a thing and you can choose from lots of vegan local dishes. For breakfast, you're spoilt for choice with all the fresh tropical fruit on offer. 
Hoshina 穗科 – Da'an District for scrumptious handmade udon noodles
Shàng Dǐng HuángJiā 上頂皇家 – Main Station for veggie dumplings while you wait for a train 
Vege Creek 蔬河 – Yanji St for one pot vegan wonders. 
London, UK 
The vegan scene is exploding in London and the city now has over 687 vegan options for food! From Indian deliciousness to mouthwatering meat-free burgers, there's plenty to get your teeth into, which definitely makes it one of the top vegan friendly cities in Europe you could go to. Flipside on Cowcross St does a bangin' mac and cheese, with optional vegan toppings like crispy rashers and caramelised onions… hey, are you drooling?
Also check out: 
Berlin, Germany 
This bustling capital is also one of the most vegan friendly places in Germany, with over 800 vegan restaurants in and around the city! There are even vegan hotels popping up such as Almodovar Hotel, where sustainability is king (and queen). Head to 'vegan avenue' or Schivelbeiner Straße where there are also vegan clothing stores.
Prague, Czech Republic 
With over 245 vegan restaurants in the city, Prague offers a buzzing vegan-friendly foodie scene alongside plenty of Eastern European history. In the Czech capital there are brilliant vegan brunches and stews galore, so prepare to tuck in.
Vienna, Austria
Vienna is both one of Europe's most cultured cities and most exciting plant-based destinations (great news, vegans!). From fully vegan bakeries to raw bistros, you definitely don't need to wander far to get your whole food fix. There's even a three-day vegan summer festival that's been running for 21 years – VeganMania is one of Europe's largest vegan summer festivals and admission is free. 
Which vegan city will you visit first? Coast through plant-based capitals of the world and eat the best food on our Vegan Explorer trip, accompanied by none other than recipe extraordinaire, The Little London Vegan!