Recently diagnosed and ready for adventure
Share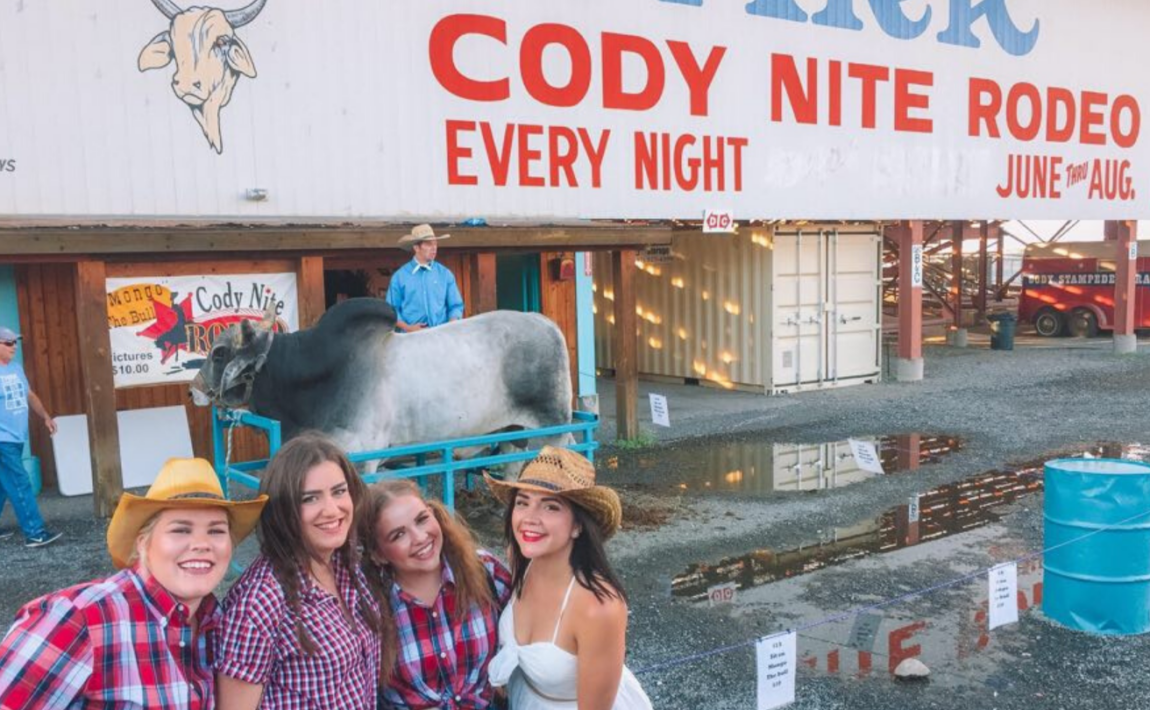 I have Type 1 diabetes; an autoimmune disease that occurs when your body's immune system destroys the cells in the pancreas responsible for producing insulin. It is sometimes known by the dangerous nickname of "juvenile diabetes" – which creates the misconception that you will be diagnosed as a child when Type 1 diabetes can actually occur at any age.
For me, that was one week prior to my 21st birthday, which also happened to be three days before I was booked to jump on a flight from Sydney to Chicago and begin my Contiki Northern Adventure around the USA (talk about unfortunate timing). This is my experience of travelling with an autoimmune disease…
When I was diagnosed in my doctor's office my thoughts were blurred yet my mind was racing, and I felt my life crashing down around me. I wasn't really in the headspace to accept my new lifetime diagnosis and the possibility of not going on this trip was all I could really focus on, I was a complete wreck. At first, the specialists advised me that I should not risk going on my international adventure. There were so many new things to understand, like how to check my blood sugar levels, give myself insulin injections and what to do if I felt unwell. Plus, I had to learn all about counting carbohydrates to sustain a healthy diet (something that was bound to be at least slightly difficult in the land of super-sized meals).
Never one to give up too easily, I was determined to learn all of these things FAST to prove it was safe for me to travel overseas so soon after discovering my condition. And by some miracle, it worked! After three days of studying the resources I was given, and calling both Contiki and my insurance company to make sure my new medical condition would be covered during my trip, I was given the tick of approval from my endocrinologist and was on my way to the airport.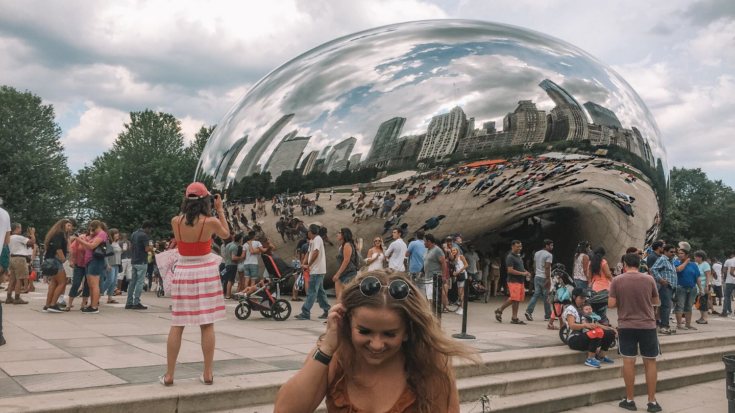 Image source:Sasha McAlister
After 21 hours of flying, I landed safely in Chicago and wasted no time in exploring the city. After a quick stop at Subway for a sneaky salad, I felt unstoppable. Later that night I was greeted in my hotel room by my Contiki roommate and we wandered down to the Chicago waterfront to watch the 4th of July fireworks before kicking off our trip the next morning.
As we travelled through Illinois, Wisconsin and South Dakota, I tried my absolute best to balance having the time of my life with my new Contiki crew and successfully managing my diabetes. The tour leader was so supportive and I was surprised that I felt so comfortable explaining my situation to my fellow travellers. Someone was always able to point me in the direction of some healthy, nutritious food whenever the bus pulled over for lunch and I found some great low-carb snacks when we detoured past a grocery store early on the trip, which kept my energy up throughout the day.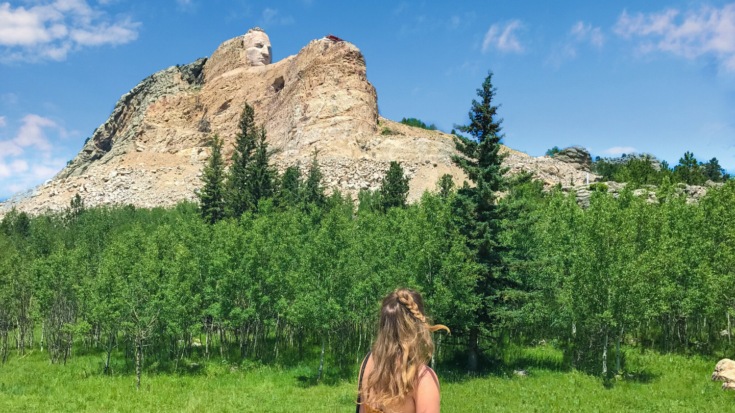 Image source:Sasha McAlister
Celebrating my 21st birthday at a local rodeo in Wyoming was naturally a major highlight of the trip. My Contiki crew made it such a special day for me, and after experiencing these setbacks with my diagnosis I was just so overjoyed that I DID make it to The States for this important day in my life.
After a few too many celebratory beverages (and some dreadful karaoke by yours truly) at the Million Dollar Cowboy Bar in Jackson, I discovered the most difficult part of managing my diabetes; hangovers. When you have the choice between some greasy chicken from Popeye's or another salad from Subway, we all know what option comes out on top.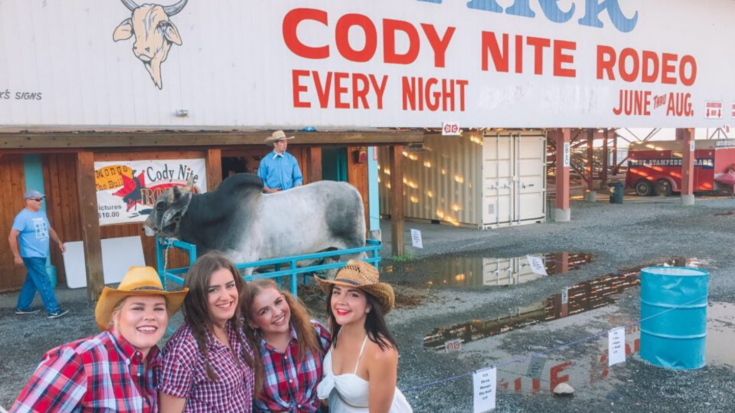 Image source:Sasha McAlister
After Wyoming, our journey continued through Utah where we swam, hiked, and dripped gallons of sweat across the picturesque trails of the US' many National Parks. During these times it was extra important to pay attention to how my body was feeling, as the combination of extreme heat, dehydration and intense exercise can have scary impacts on your blood sugar levels.
I often relied on my emergency pack of jellybeans to pick me up when I started feeling unwell. After one small incident where I forgot to pack some in my day-bag, I can confirm that I have never again forgotten to slip them into my pocket whenever I am planning an adventure.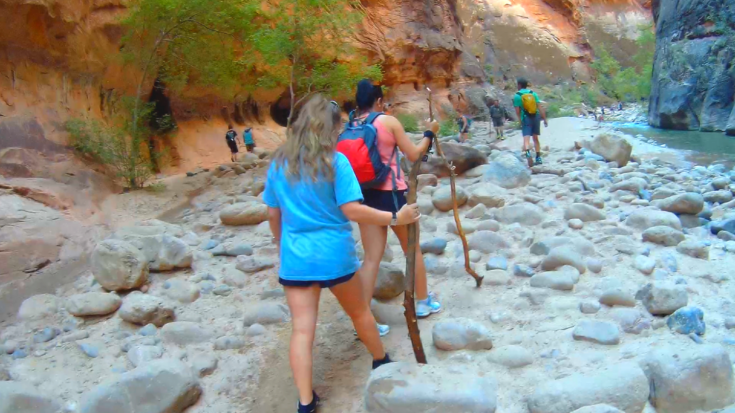 Image source:Sasha McAlister
The final test of my diabetes expertise came during the peak of a 3-day stint in fabulous Las Vegas. Sweet cocktails, late nights and questionable food equalled a recipe for disaster, which hit on the final day of my Contiki tour. Missing out on the final day of adventures on my tour was like a kick in the guts, but as I sat in my hotel room injecting insulin and drinking as much water as humanely possible, I couldn't help but be thankful to my body for all that it has done for me. Diabetes or not, it proved to me how strong it is and supported me through an epic adventure of a lifetime.