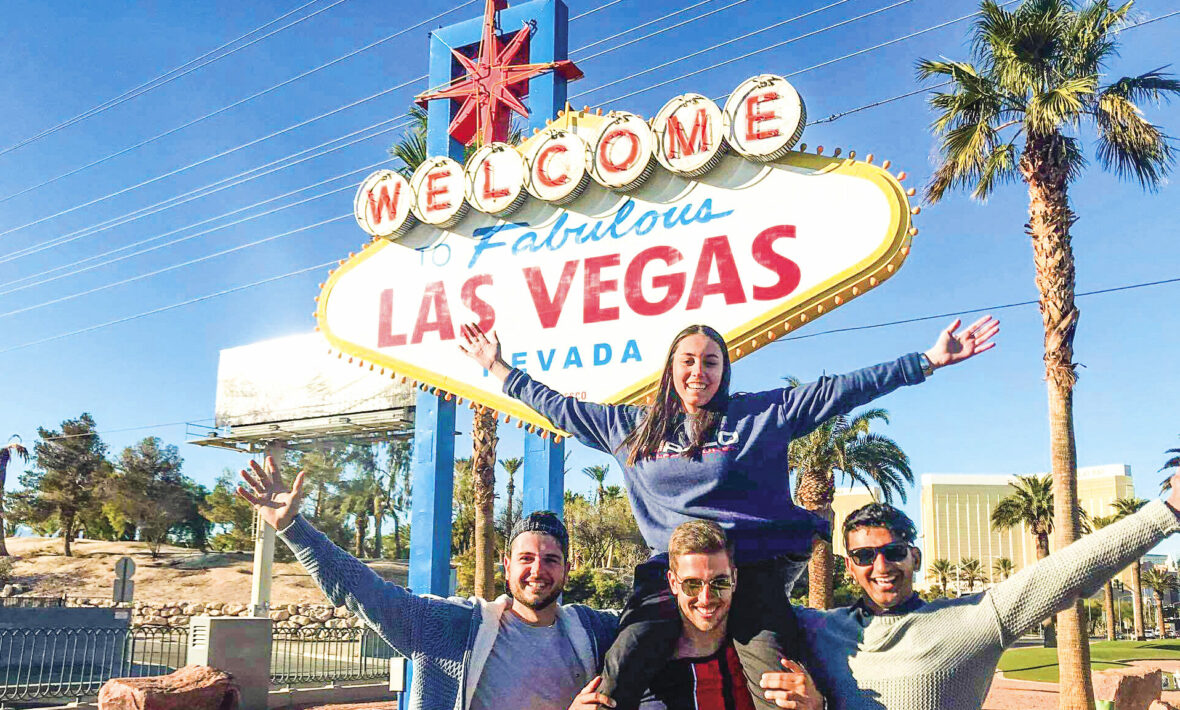 You may have heard that everything is bigger in the US of A, and that information is correct! Welcome to the USA Road Trip, Contiki's latest 23 day American voyage from East to West. If long drives with friends, blasting tunes and singing along at the top of your lungs has been on your bucket list for a while then look no further because the perfect opportunity has just presented itself to you!
Prepare for epic selfies at the Grand Canyon, screams of joy and adrenaline in Denver, and BBQ-sauce smothered fingers all along the sunny Texan belt. It's more than a hoot and a half when your travels are fueled by Southern hospitality and a Contiki family. We chatted with Trip Manager to the stars, Emily, and she gave us all the details on this star spangled trip!
Read on and get your wallet ready because you're going to want to book ASAP…
Can you give me 3 reasons why I'll love this trip?
For all interests, the bucket list, and the potential for solo travel!
"The USA Road Trip really has something for everyone whether you're a foodie, a history buff, an adrenaline junkie, or an Instagram queen! There's photo ops and adventure galore, historical and culture sites all over the place, and some of the most delicious food at every stop."
"It's also a fantastic trip for solo travellers – there's no need to hire a car or book any experiences, you don't have to worry about that complicated road trip navigation or safety. You just jump in with your new Contiki fam and hit the road without a care in the world!"
"And if you have a USA bucket list that you've been wanting to complete for years, trust that you'll be able to get it done. The Free-Time Add Ons are all bucket list level: hot air balloon over the New Mexico desert? Yes please! Airboat in the Louisiana Swamp? Why not! Zipline over the Rocky Mountains? For sure! And the list just goes on and on…"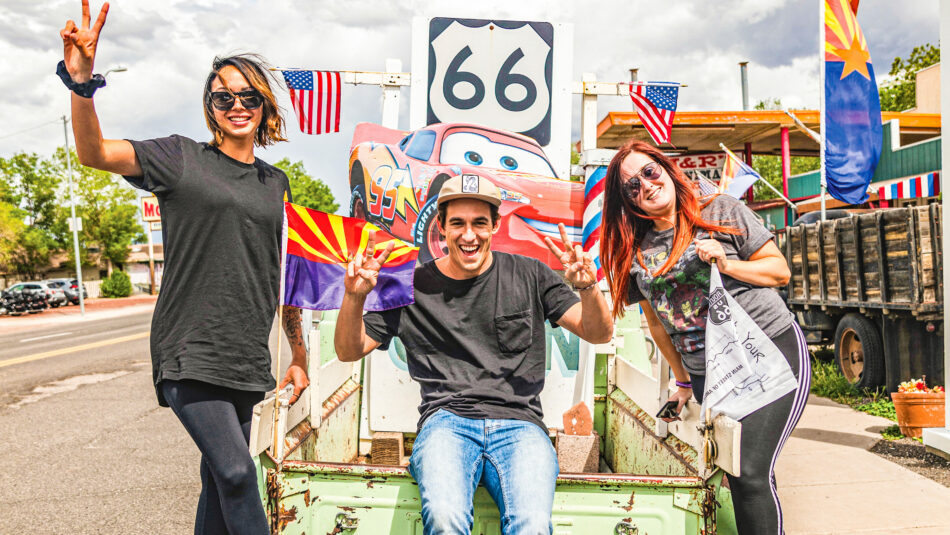 Image source:Contiki
This trip is for me if…
"You love food, adventure, and have always dreamed of a cross country roadtrip with your best friends! It really is just like the movies."
What's the most spellbinding view?
The National Parks.
"We get to visit a lot of National Parks on this trip and each one is as amazing and beautiful as the other! But especially the hikes in Moab and Kanab – it's like you're stepping foot on a whole new planet."
What's the tastiest food experience?
Gotta be good old fashioned Texas BBQ.
"We go for a proper pit style BBQ cook out while visiting the Fort Worth Stockyards where the pit master takes the meat straight from the grille and slaps it on your plate. Pile it high with some Texas toast and mac n cheese and you'll be stuffed for days! You just can't beat it."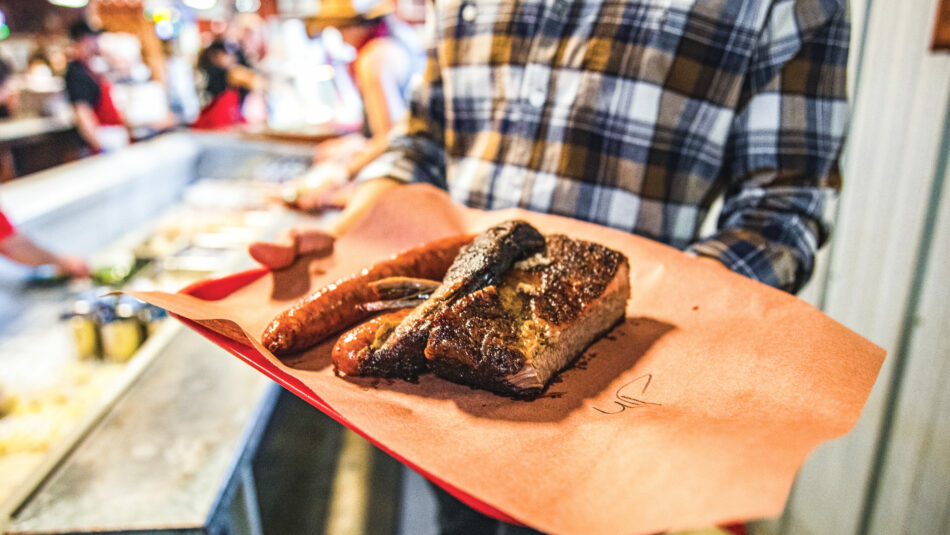 Image source:Contiki
How good are New Orleans beignets?
"Oh. So. Tasty! There is nothing sweeter than the fluffy French doughnuts. Covered in honey and powdered sugar, they're such a treat and having a bite of one is totally worth a light sprinkling of powdered sugar on your clothes and nose. A must have."
The sweetest stay:
Denver.
"The hotel we stay at in Denver is right in the heart of the arts district surrounded by beautiful murals and a brewery on every block. And I mean you just can't beat Colorado anyway, with the mountains and the hills and the forests and that bright blue open sky. Magic."
Best spot for culture vultures:
Memphis.
"I feel like Memphis passes under the radar a lot of time but it's such a fun little bubble of culture! You get amazing history with it being the epicentre of the civil rights movement in the 1960s, and it's also the birthplace of some of the world's biggest music stars like Elvis and Johnny Cash."
"There's also just an incredible food scene – you can never go wrong with a Memphis style BBQ (yes, it is different to a Texan style BBQ) and around these parts you truly do get southern cooking at its finest!"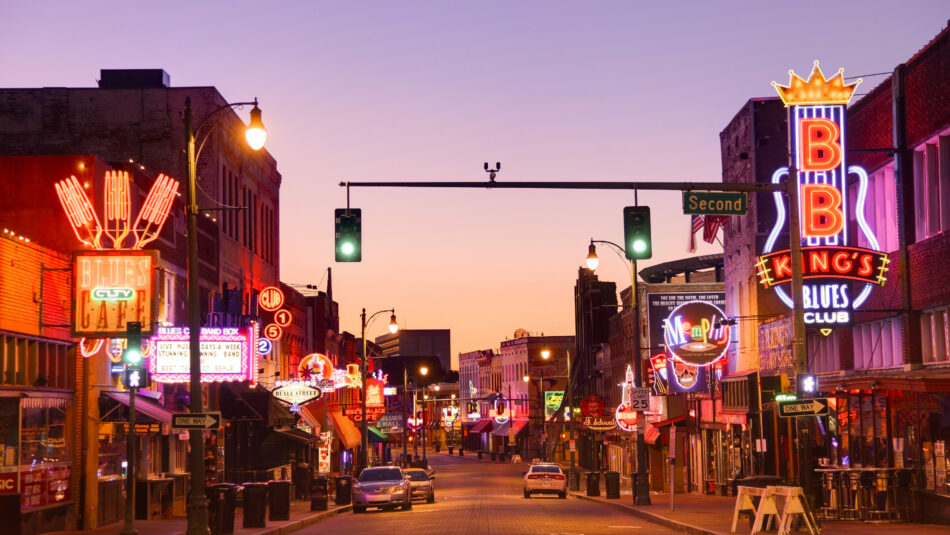 Image source:Contiki
Do you have any pose recommendations for taking pics at the Grand Canyon?
"Smile wide and take it all in. It really is hard to articulate just how vast the Grand Canyon is. The hour just before sunset casts an almost magical glow and the colours of the canyon absolutely come to life."
"My recommendation would be to take your photo, but then put your phone and/or camera away and just enjoy one of the natural wonders of the world with your new Contiki family. You've gotta be in the moment and make those memories. But always remember – safety first!!"
Most jaw-dropping included experience:
Pueblo Cultural Centre Museum in New Mexico.
"This is a brand new MAKE TRAVEL MATTER® Experience that we've added for this trip. The US has some interesting and important First Nations history and our groups get to visit the cultural centre to learn about the 19 First Nations tribes who lived 1,500 years ago in what is now the US States of Utah, Arizona, and New Mexico."
"Our groups get to learn about the Puebloan way of life: their history, culture, as well as the amazing art that is on display in the museum. Best of all, all the proceeds from our visit go directly to the Museum's preservation efforts."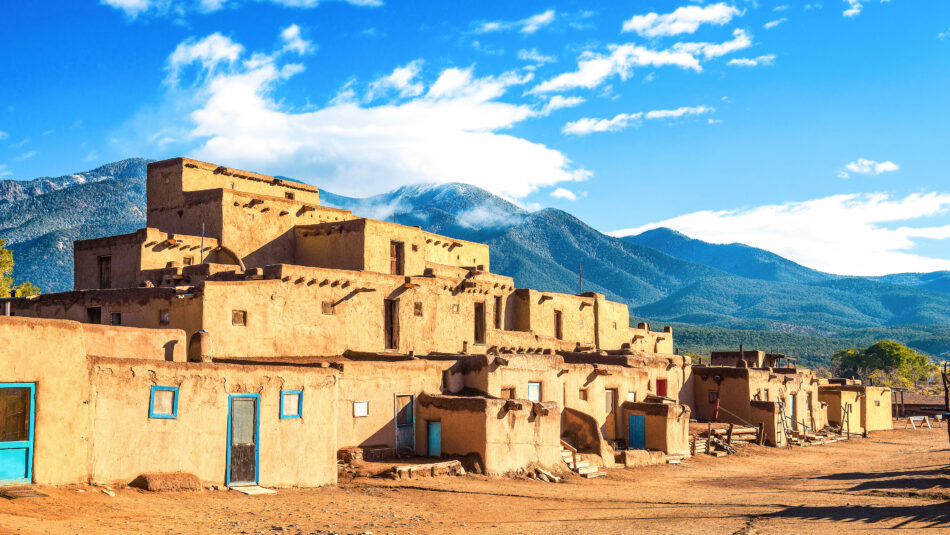 Image source:Contiki
The Free-Time Add-On that'll give my friends the most FOMO?
All the Denver activities.
"It wouldn't be a proper visit to Denver without some extreme sport so it's hard to choose just one Free-Time Add On, so I guess the answer is all of them!"
"We have RZR bike rides (quad bikes, but better!), white water rafting, and ziplining over the Rockies. It's an adrenaline junkie's dream, honestly, and we're so excited to finally bring Contiki to the adventure capital of the USA."
The thing that'll surprise me most about this trip?
"The biggest surprise is the insane variety of people, places, and experiences you get while travelling West."
"You start with the Cuban influence in Miami South beach, make your way through the swamplands of Louisiana, enjoy the homeland of country music and rock & roll with a stop in Nashville and Memphis, hit the honkey tonk in Texas, fly high via hot air balloons over New Mexico, feel the adrenaline high in Colorado, and finally explore some of the most beautiful landscapes of our National Parks."
"There is really, truly, something for everyone!"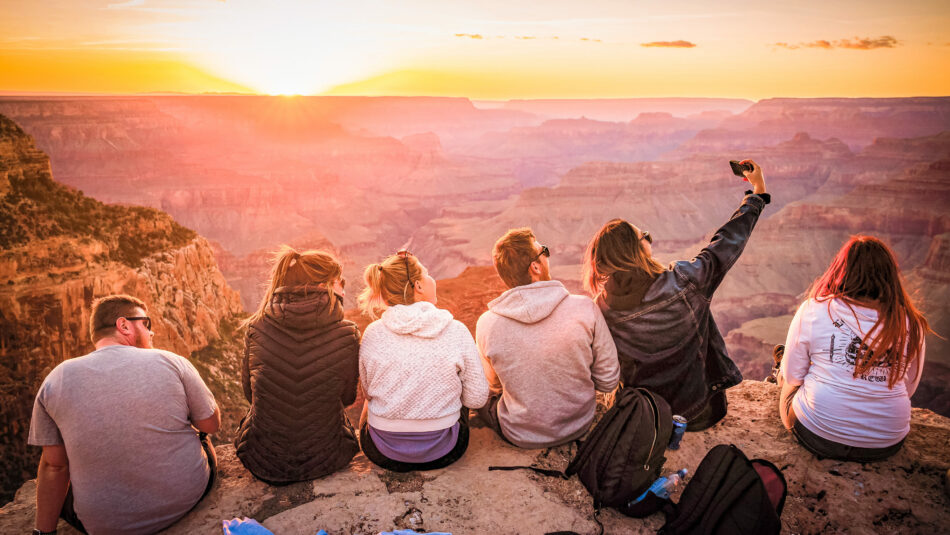 Image source:Contiki
If this trip was a song it'd be:
"'Shotgun' by George Ezra, one of my all-time favourite Contiki day songs as it perfectly showcases the vibes of a cross country USA roadtrip!"
If this trip was a drink it would be:
"An Old Fashioned! Can't have a road trip through the South without a few whiskey tastings! Add in the sugar and a little bit of bitters and you've got the recipe for a classic road trip."
Describe the trip in 3 words:
"Adventurous, breathtaking, vibrant."
Which part of this trip makes you love your job?
"My favourite part of this trip is when I get to take my groups to a real Texan Honkey Tonk! Everyone getting dressed up in their proper cowboy gear and learning to line dance is so fun! It's amazing to see people let loose and jump into the culture that is Texas – country music, BBQ, boots, and don't forget the cowboy hat."