Here's why telling authentic Indigenous stories matters
Share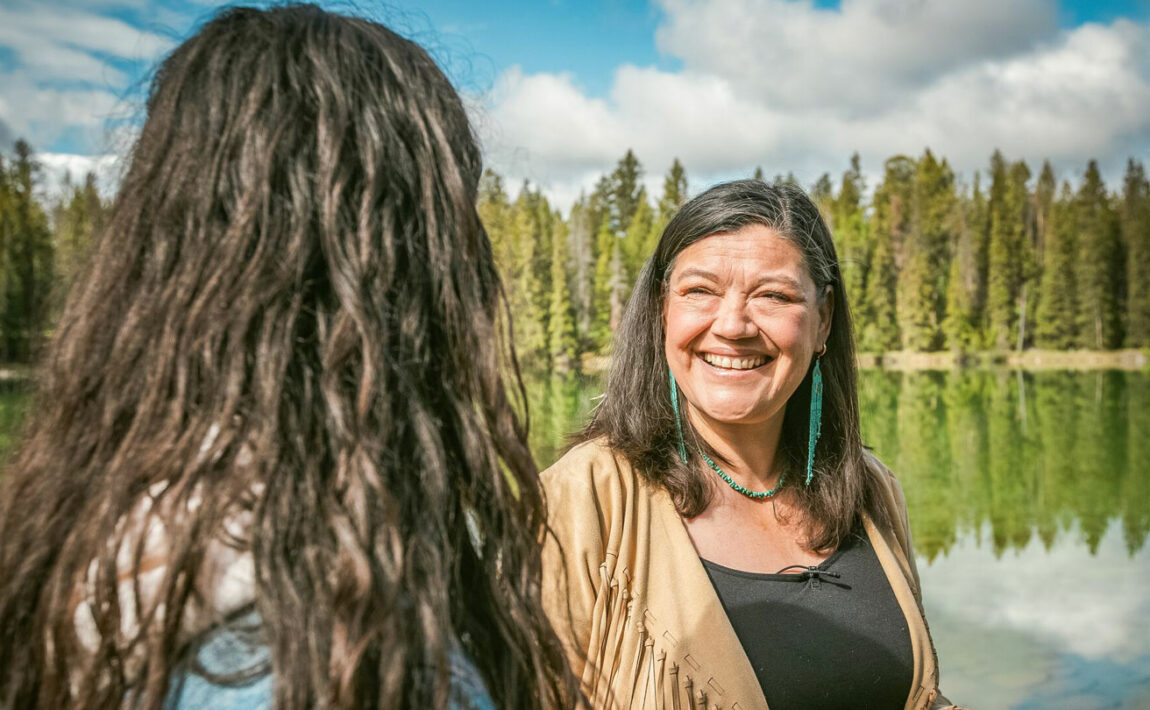 Today is the international celebration of the world's Indigenous peoples! And this year's theme is centred on Indigenous women. Women in Indigenous communities have a unique power to preserve and transmit traditional knowledge and stories through the generations. But they are widely under-represented. 
As the official site says, "Indigenous women are the backbone of Indigenous peoples' communities and play a crucial role in the preservation and transmission of traditional ancestral knowledge. The reality, however, remains that Indigenous women are widely under-represented, and are too frequently the victims of multiple expressions of discrimination."
Well, we think tourism has a duty to try and address this imbalance. That's why, when we visit Jasper, in Alberta, Canada, Contiki travellers get to meet Matricia Bauer, a 'Warrior Woman' of the Sturgeon Lake Cree Nation, to hear her powerful story.
We recently teamed up with Travel Alberta to speak to Matricia about the importance of knowledge transfer within her culture, and why telling authentic Indigenous stories to a wider audience matters now, more than ever. Here's what we learned…
It took time to reclaim her identity
Many people regard the first nations people of Canada as one amorphous community, but that's far from the truth. In fact, there are over 60 different dialects and 12 distinct language families spoken by Indigenous Canadians! Matricia is of the Cree Nation of Sturgeon Lake, a culture she says has been "going longer than the Roman empire."
And how did Matricia reconnect with this rich culture and community? "I went through sort of an existential crisis when I was 20. Who am I? What does being Indigenous mean? So I totally decolonised myself. I indigenise my spaces, one drum beat at a time. And in reclaiming my identity, I raised my children in my identity."
Matricia says connecting with such an ancient culture is always an evolving process. "I have a lot of young people coming up to me saying 'I don't know my culture!' But you don't have to look outside for it. It's in the power of your blood – it's already in you. I'm still evolving. I tell the younger women not to be in too much of a hurry – it takes a long time to raise a Warrior Woman."
We have a lot to learn from nature
Matricia says her Cree culture is deeply rooted in the natural wonders to be found in Jasper, Alberta – and that there's much we have to learn from nature, if we look hard enough.
"Throughout the year, I get to experience the rhythm of the land," she says. "The trees and flowers – they aren't always competing, they just bloom. If you can respect something like a flower, you can respect something bigger like a life. And if we can respect each other the way my culture respects nature, maybe Indigenous people would be a bit further ahead in the game."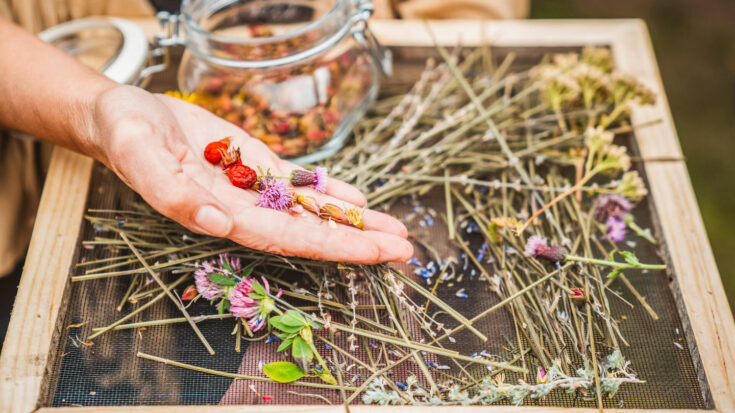 Knowledge transfer is crucial
In the process of reclaiming her identity, Matricia learned a lot from the older generations. "The elders are so powerful. I've learned so much from them, especially the women." And now, she feels that responsibility to hand down knowledge and provide mentorship for the next generation.
"I am now in that mentorship role for the younger Cree women. We need to teach them how to ignite that fire. They're strong. But they need people like myself, to learn how to harness that fire. Women of fire can sometimes burn each other, but if we work together we can also warm each other. As a matriarch that has time ahead of her, I can warm hearts in my community. That's what being a woman means to me; it's life-giving."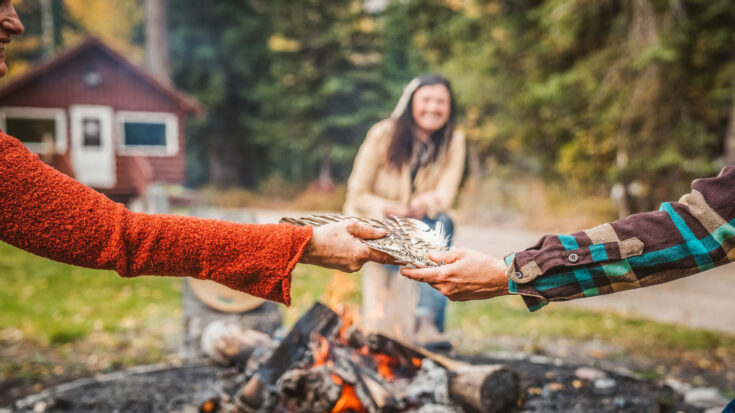 And it's time to share authentic stories with a wider audience
Matricia feels that now, more than ever, it's important to shine a light on First Nation cultures in Canada. "There's a responsibility in Canada to tell the truth. And I think the greater audience of tourism is ready to hear it," she says. "There's an empowerment in tourism, to tell our story in our voice. Not historically. Not through a guidebook. But through looking in my eyes."
And why is it so important for these authentic stories to reach a wider audience? "Because many people don't realise how difficult it can be for an Indigenous person to be successful," Matricia continues, "The world needs to see Indigenous communities sharing these stories. It empowers us, and shows how far we can go. The next generation are rising up and making changes."
What can Contiki travellers expect when they meet Matricia in Jasper, Alberta?
On all Contiki trips that visit Jasper, travellers won't just have a chance to gawp at one of the most stunning National Parks in the world, they'll also get to meet Matricia as she immerses you in her Cree culture and traditions. This includes a herb walk, where Matricia will take you on a journey through the plant medicine world of Jasper National Park (and even teach you how to make salves and soaps from your foraged finds). And also a fireside chat, an immersive educational experience where you can expect stories, drumming and songs – as well as how to pronounce some beautiful Cree phrases. We asked Matricia what Contiki travellers can expect to take away from these experiences.
"Not only will you meet an authentic Indigenous person, you'll also learn to see the flora through an Indigenous lens," she says, "Every single plant walk ends with a harvest and we make beautiful things together. It's important to me that travellers can take a piece of the experience away with them."
And the fireside chat? "I really want people to look through the eyes of an Indigenous person. It's like a kaleidoscope. People have a Hollywood version of Indigenous cultures, but I want to give travellers the real version. Authenticity is so important in tourism when it relates to Indigenous communities."