Never-ending natural beauty, diverse culture and adrenalin-packed adventures – Queenstown New Zealand is the perfect getaway for a week's vacation. Although the town is small, there's so much to do, whether you're a nature lover or thrill seeker.
There's so much to fall in love with, from the snow-capped mountains that will mesmerise you with their changing colours, to the infectious energy of the friendly, little town, filled with happy backpackers and young tourists from every corner of the world.
My most recent trip was a winter ski trip – the week was action-packed with something new and scary and exciting every day. I conquered a lot of fears and has left me feeling like I could take on the world. If I've hopefully just convinced you to plan a trip to Queenstown, here's how to spend the perfect week in paradise…
Go snowboarding & skiing at The Remarkables and Mt Coronet
As a first time snowboarder, these two ski fields were the perfect place to get started, with beginner lessons and the whole gear setup. I had the best three days on the slopes (the beginner kind) and now I'm dying to get back into it.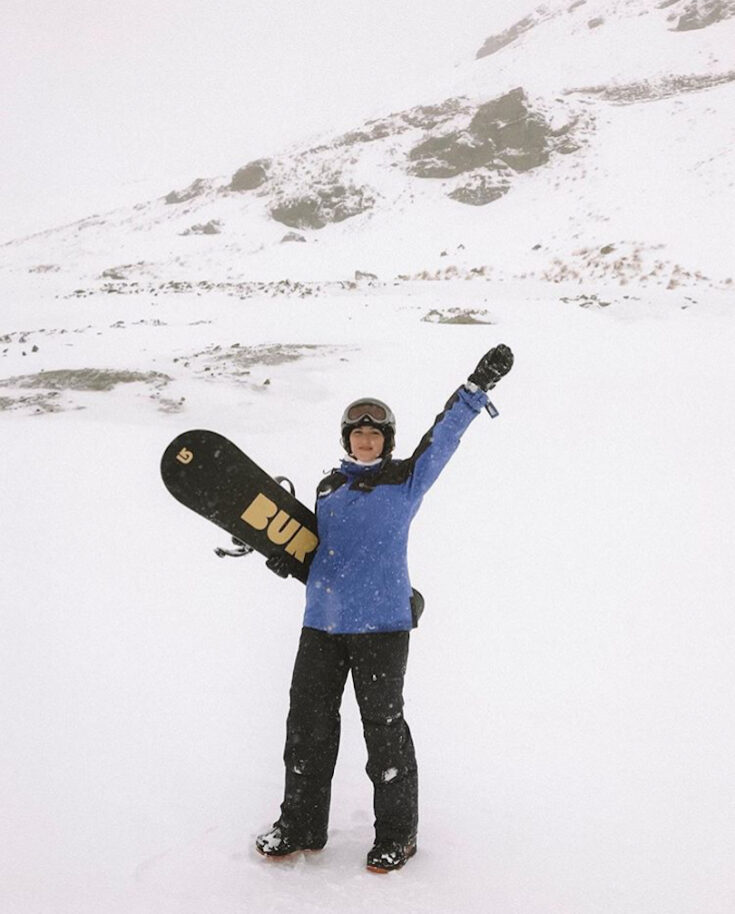 After being a pro-athlete all day, head into town for a famous Ferg Burger.
Their world acclaimed burger is sure worth the line up, and the mulled apple cider is the perfect solution to keep you warm.
https://www.instagram.com/p/BvK3VO1gk93/
Face your fears and go sky diving over the mountain range
Jumping out of a plane at 12,000 ft was the biggest thrill of my life. I had the biggest smile stretched across my face the whole way down and the go-pro footage to prove it. I'm just glad it didn't capture the part where I was ill on the bus afterwards (yay for motion sickness).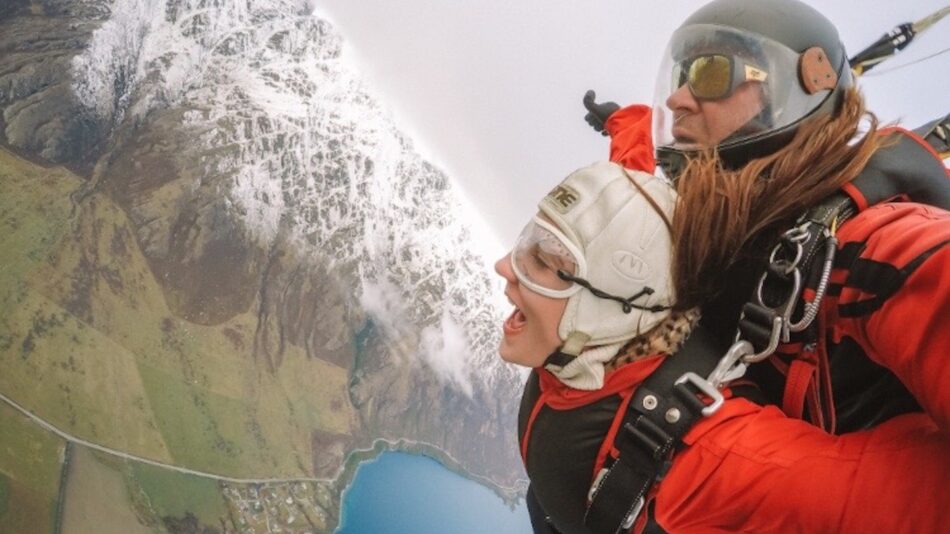 Get your crew together and go river rafting
In the ice-cold glacier waters of the Shotover Canyon, of course.
https://www.instagram.com/p/B1Bnop5Fcrv/
Hold on tight and take a jet boating ride through the canyons
The Shotover Jet is an amazing experience with 360 spins (yep) and water spraying everywhere.
https://www.instagram.com/p/B0koZYeDxZr/
Witness Queenstown's beauty from above
Take a scenic helicopter glacier tour and you'll never forget it – this is one for the bucket list!
https://www.instagram.com/p/Bt4SKRbD0vJ/
Indulge in New Zealand's finest wine and cheese
Try a winery tour through the Gibston valley region – the Pinot Noir is amazing and you can also try loads of local cheese too.
https://www.instagram.com/p/BgKqGvFhv-O/
Relax and unwind at the Onsen Hot Pools
This is a private spring-fed spa – order a bottle of fizz and just take in the breathtaking mountain views.
https://www.instagram.com/p/B1nZPn4FWKN/
Try horse-back riding in Glenorchy
This gorgeous natural landscape is even more amazing when you go on a horse riding adventure.
https://www.instagram.com/p/Bjoe16Wl47u/
Take a river cruise and discover Milford Sound
Set aside a day of your holiday for a day trip out to this natural wonder, it's worth booking a river cruise through the spectacular landscapes and waterfalls.