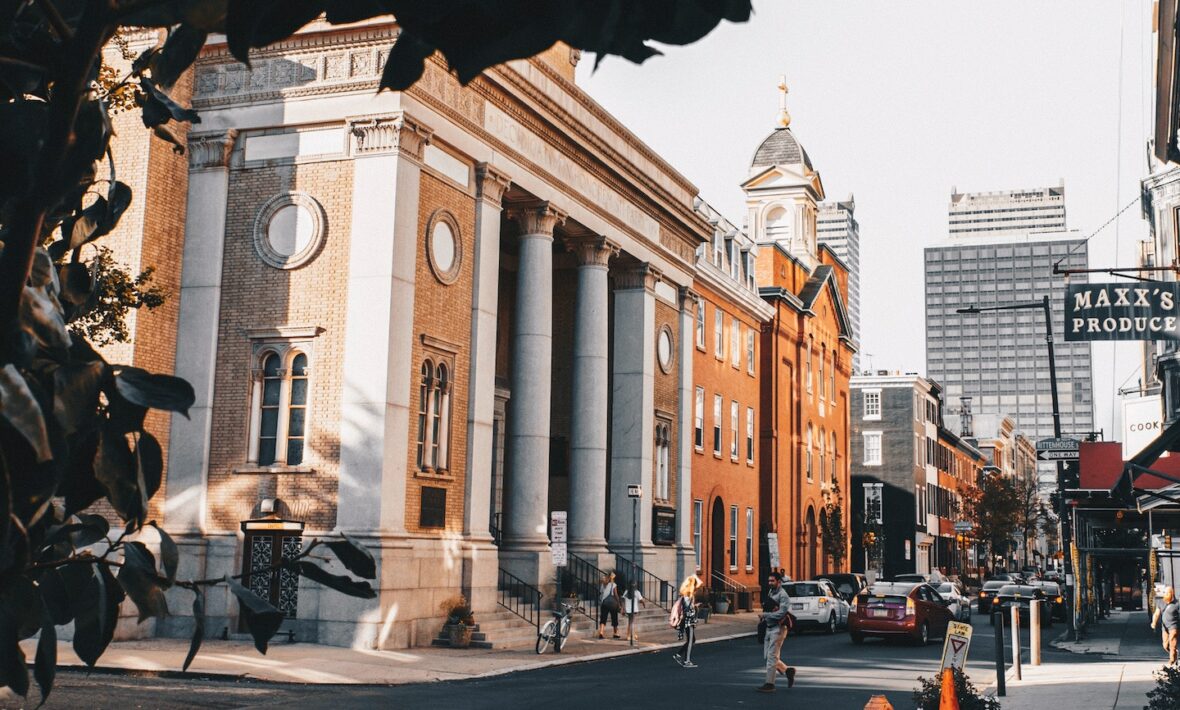 Oh, the City of Brotherly Love. Small and sweet, yet big enough to lose yourself in, Philadelphia has become a melting pot for culture, food, sports and nightlife. Whether you're here for a 12-hour layover, taking on the ultimate road trip or moving here for good, here are five reasons to add Philadelphia to your trip.
5. The central location
Nestled nearly equidistant from New York City, Baltimore and Washington DC, Philly is a central spot for tourism. It's an easy day trip from most cities in the Mid-Atlantic region. If you haven't experienced the glory that is Philadelphia, take a train or bus to the city for a day or extended weekend. Or, add it as a pit stop to your road trip.
https://www.instagram.com/p/B2cuH_in77y/?utm_source=ig_web_copy_link
4. It's walkable!
Though one of the biggest cities in the US by population, the Center City District of Philadelphia is small and walkable. With most of the cities' main attractions nestled in between the Schuylkill (pronounced school-kull) River to the west and the Delaware River to the east, the distance between the two is only about two miles. If you head west past the 30th Street train station, you'll be in the heart of University City, home of Drexel University (my own alma mater) and the University of Pennsylvania.
If walking isn't your forte, or you're looking to get out of the Center City District (hint: hit up Fishtown for live music and bars), SEPTA offers two underground subway lines and loads of above-ground trolley lines.
https://www.instagram.com/p/B3Nlu9SnxJJ/?utm_source=ig_web_copy_link
3. Food, food and more food
Though we may be known for our namesake Philadelphia cheesesteaks, you can find delicious food all over this city. If you're looking for authentic Asian food, hit up Chinatown around 8th and Arch Streets. For overwhelming options, be sure not to miss the Reading Terminal Market, conveniently located across from the Philadelphia Convention Center!
https://www.instagram.com/p/Bzd32XLHWFo/?utm_source=ig_web_copy_link
2. It's packed with history
There's no need to be born in the USA to appreciate the city's rich history. Rooted as far back as the 1600s, Philadelphia was the first capital of the states and has remained a pivotal city in the country's history ever since. Here, you can visit Independence Hall, where the Declaration of Independence and Constitution were signed, the Liberty Bell and Eastern State Penitentiary – one of the worlds' most famous prisons.
https://www.instagram.com/p/B3YNiYQJDXZ/?utm_source=ig_web_copy_link
1. It's home to amazing sports culture
If there's one thing Philly takes pride in, it's our sports. You may remember us from when our (American) football team won the Super Bowl and we may have set some things on fire. Philly is home to professional baseball, hockey, football, basketball and soccer teams as well as collegiate teams across all sports, thanks to the colleges that call the city home. Drexel University is also home to the United States Open of Squash every year!
https://www.instagram.com/p/B2ILYysHf1H/?utm_source=ig_web_copy_link
Bonus: Gritty
Our lord and saviour, Gritty was announced as the NHL Flyers' mascot in late 2018. He made international headlines and scared most people at first, but we've all learned to love him. If there's one thing to see when you visit Philly, Gritty is the answer. Now, get planning that Philadelphia road trip now!