When is the best time to visit Europe?
Share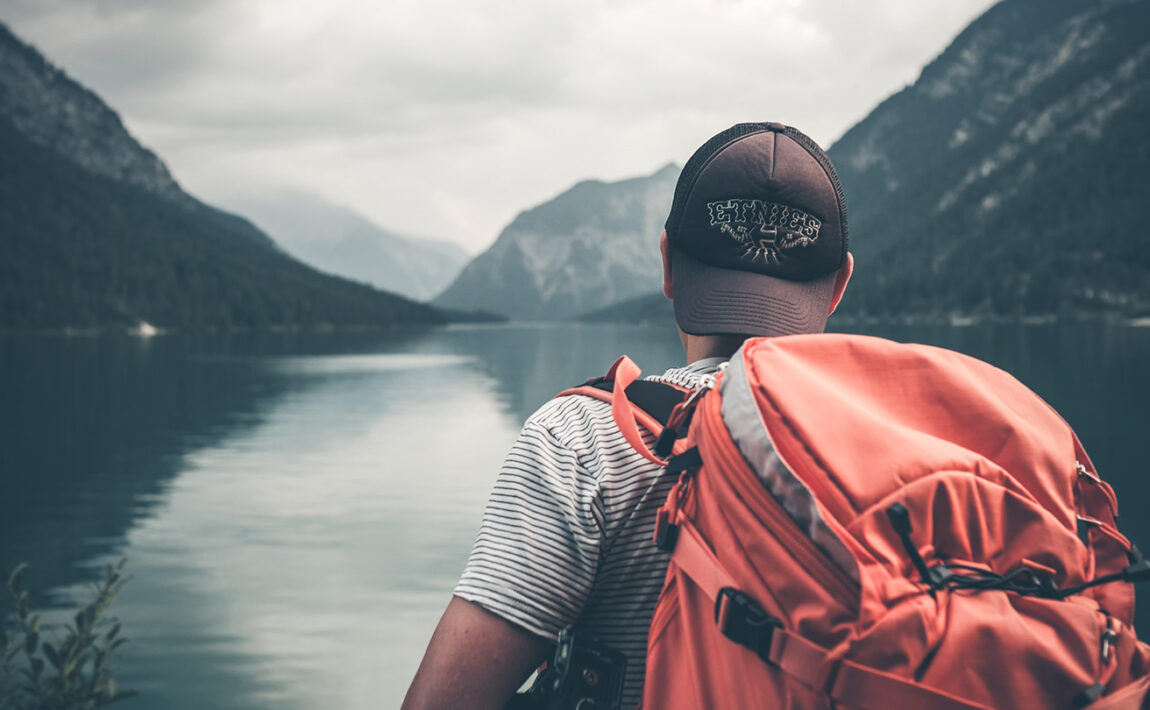 So this is your year to visit Europe? Good call. It sure is one of our favourite travel destinations, with enough cultures, cuisines, special events and huge attractions to keep you occupied for every month of the year. 
A lot of travellers wonder about the best time to visit Europe. But that's like asking when's the best time to move house or the best time to change jobs. There is no 'one best time' to explore such a weird and wonderful continent. 
It depends on a few factors. Which part of Europe are you off to, and why? Are you checking out the fig parrots in Prague Zoo or partying like a pineapple in Ibiza? Are you exploring cities or exploring abstract concepts from the comfort of your all inclusive hotel? And what about your budget? 
Most importantly, you'll want to consider the weather and (everyone's favourite…) other tourists. What's the biggest crowd you can be in before you need a lie down? Which is worse, tingling from extreme sunburn or getting caught in the rain? 
Here's what you can expect from Europe in each season of the year.  
Summer
The summer months are known as 'peak season' in the travel world (three guesses why!) 
Thrive in a buzzing metropolis and want to see your destination in full swing? July and August are YOUR months to travel. The main attractions will be open, the sun will be gleaming and you're certain to meet a thousand locals and like-minded travellers. You may also find yourself visiting Europe in July if you've booked a specific event, like Tomorrowland (Belgium) or Exit Festival (Serbia). 
If you love the sun but not too much, or you can only queue for so long before you start composing letters to the international tourism board in your head, you may prefer June and September for visiting Europe. They're still summer months but less intense (and often cheaper) than peak peak season. 
Travel hack:
Some European cities (especially in Italy and France) are quieter in July and August as the residents head off to spend their summer break elsewhere. This will make the business districts quieter, but otherwise shouldn't affect your travel plans. You might even like it. Got a place in mind? Try researching the best time to go while taking your own likes and dislikes into account.
Spent the past eleven weeks dreaming about the Derwent Pencil Museum (Keswick, England), only to find out it's closed on Bank Holidays? Nobody wants that. Avoid these disappointments by planning. In. Ad. Vance. 
Oh, we'd also recommend staying hydrated… and wearing LOTS of sun cream.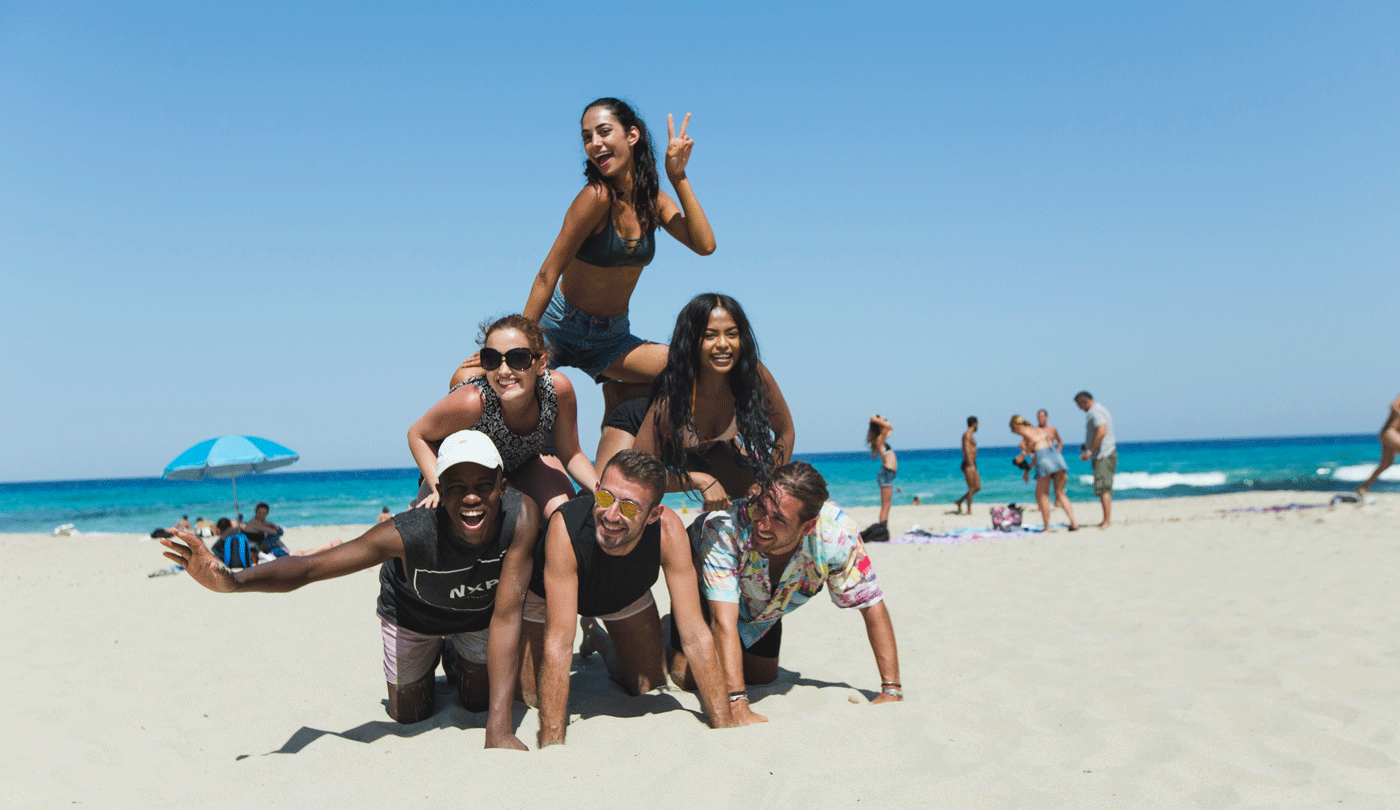 Spring and autumn
Got the vacation days and don't mind the odd chilly evening breeze? Travel to Europe in spring or autumn (shoulder season) to avoid the crowds and be more active while the weather is cooler.   
There's loads of advantages to visiting Europe during the shoulder season. Spain, Portugal, Italy and other Southern Europe destinations will still be warm enough for sun junkies to kick back with a cocktail on the beach. 
Cooler weather also means more time to explore. Adrenaline-fuelled activities like cycling, boating and hiking can be loads more fun at this time of year (when you aren't rehydrating every five seconds for fear of getting heatstroke). Your flights and accommodation might also be more affordable and easier to find. 
If you plan to go sightseeing (and we really think you should), autumn and spring could both be considered the best time to visit Europe. That's right, they're that colourful. Picture gazing out onto the Fjords in Norway after the snow has melted. The trees are in bloom. Or admiring the golden leaves in Amsterdam as you stroll along the tree-lined canals. 
Shoulder season may also be your time to travel if you're keen to check out museums, galleries and restaurants without having to spend too much time queueing. 
Travel hack:
You won't sweat on the metro, but you might get soaked in the rain. Don't forget to pack a waterproof (or an umbrella) as well as your swimwear.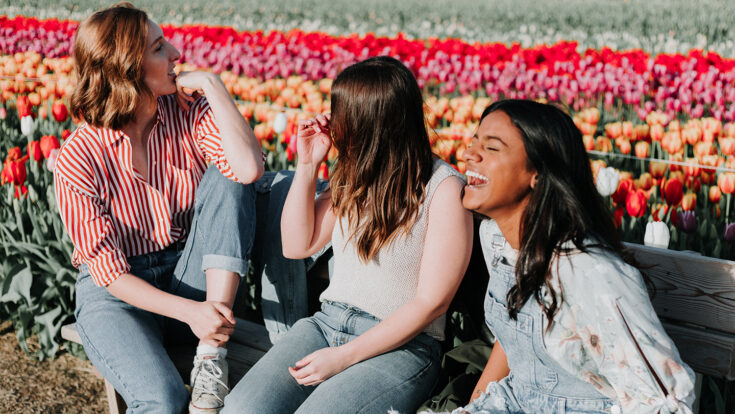 Winter
Winter (also known as 'off season') may be the best time to visit Europe if you like skiing, glacier spotting, polar light shows, Christmas markets… or the opera. Europe in December is simply beautiful, whether you're trekking in Austria's Bregenz Forest or gazing up at Reykjavik's snow-capped mountains, wiggling your toes from the comfort of your thermal pool.
Many travellers visit northern Europe in December, on purpose, to catch the northern lights or visit the Christmas markets. This may be reflected in the price – particularly in renowned destinations like Nuremberg and Stockholm. 
Elsewhere though, you'll find winter to be the most peaceful and affordable season in Europe. Think peaceful walks down the Venetian canals on a crisp morning. Think dolphin-watching off the coast of Madeira. 
Winter is also the season for high culture in Europe. Theatre lovers will never travel at any other time! 
Sadly, there is a catch. Quiet streets and cheaper flights? Sure. But you will have to contend with short, dark days that can get VERY cold. Some tourist attractions will close during winter too, so make sure you do some research before booking your trip.
Travel hack:
Stock up on lip balm and moisturisers. Scandinavia may be beautiful in winter, but boy does the cold bite. Especially if you're not used to it.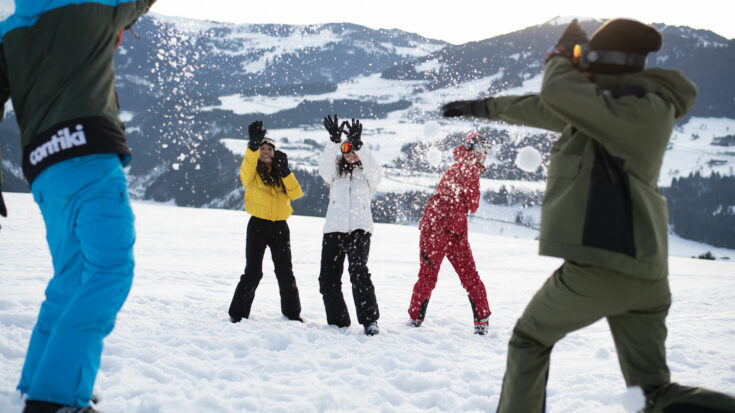 What is the cheapest time to go to Europe?
Looking to visit Europe on a budget? Try going in October, November, January and February. Further bargains are in store for those who travel during the week and not over the weekend. Winter is generally the most affordable season for travel to Europe, but there's usually a price hike in December so you may want to spend Christmas at home.  
How many days do you need in Europe?
Oh, how long's a piece of string? 
There's so much to do in Europe, you could explore for decades. If you're tight on time though, try working out which country/region appeals to you most and go from there. 
Europe has a reliable rail network too, so it's easy to move from one awe-inspiring destination to the next.  
What's next…
There's nothing else to it but… get excited. But do your research too. 
No one area of Europe is the same, with tourists flocking from all over the world with their own plan in mind. What do you want to see? What makes (and breaks) a trip for you? How hot can you handle?