No matter where they roam, every traveller will experience a certain degree of culture shock at some point. Even if you try to prepare yourself (by reading every article on the internet and every guidebook in print) there will always be surprises – some pleasant and some more shocking. Out of all the countries that I've visited, I must admit that Japan has surprised me the most (in a positive way, that is). Here's a list of all the cultural differences that will pleasantly shock you and make you fall in love with Japan:
1. Fancy Toilets
There are two types of toilets in Japan: Fancy, high-tech toilets that look like something straight out of The Jetson's cartoon and what I refer to as "squatty potties". As you can infer, the squatty potties are merely porcelain holes in the ground. Luckily, 98% of the toilets I've encountered in Japan were the beyond awesome, ever-amusing, high-tech toilets with features like seat warmer, bidet, and even "privacy flush tone". They're everywhere from five star hotels to even gas stop restrooms! My favourite part is that every single one of these toilets were so clean that you could lick the seat! Japan takes comfort and cleanliness to a whole other level, making the use of public restrooms something to look forward to rather than dread.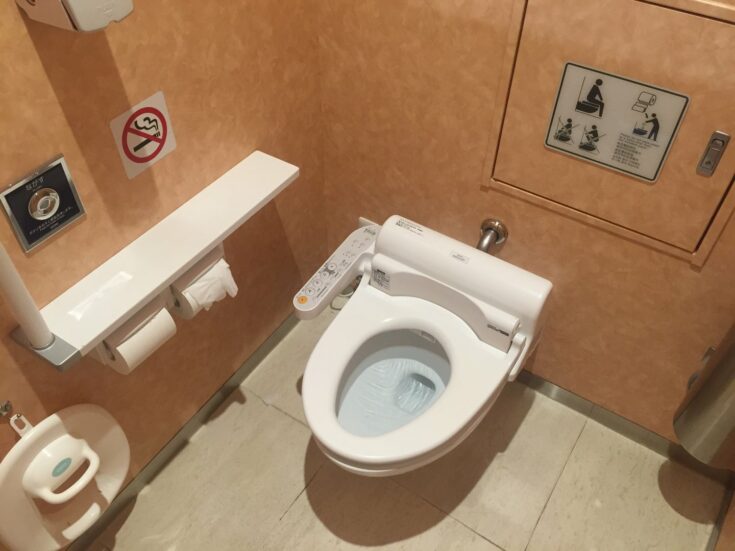 2. No Tipping
Japan has this crazy concept of actually paying their workers decent, livable wages. Isn't that nuts? Anyways, no one depends on tips to make ends meet. In fact, tipping is seen as offensive and degrading. This is slowly changing due to the amount of Western influence, but overall it is better not to tip to avoid offending someone. It makes budgeting clear and simple.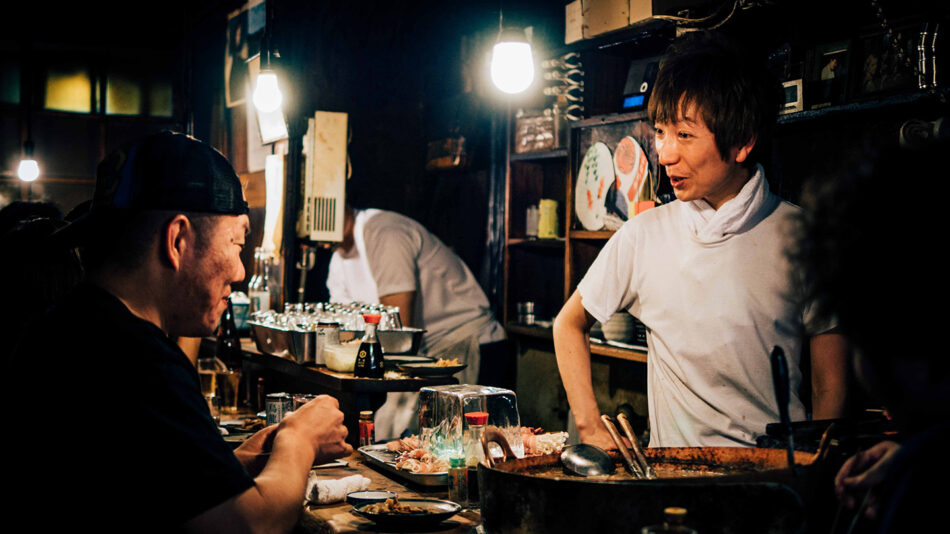 3. Vending Machines
This modern country understands convenience. Vending Machines are everywhere, offering exotic drinks, cigarettes, and even sushi. I have never seen more vending machines per capita in my entire life. They clean, modern, extremely fun to use, and almost toy-like in nature.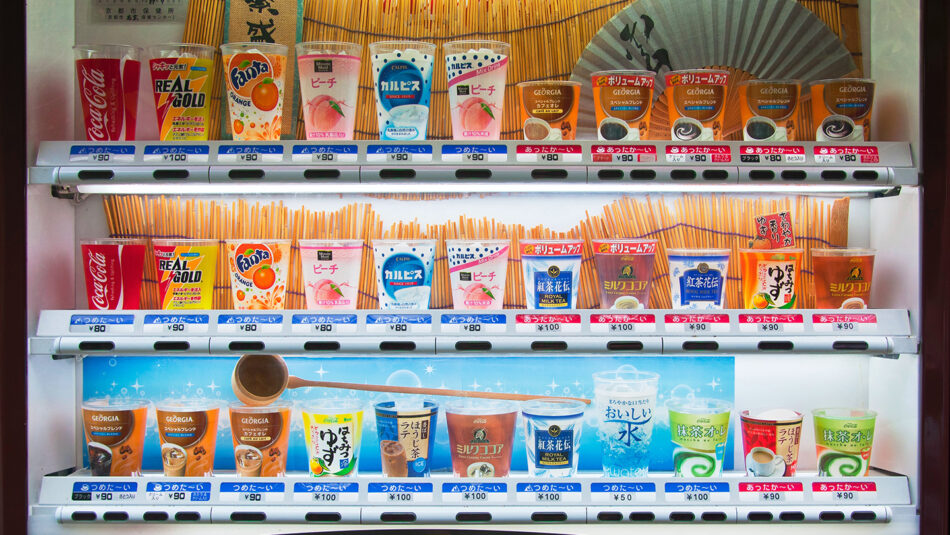 4. Onsen
Onsen, otherwise known as hot springs, are very popular in Japan. Due to volcanic activity, there are many throughout the country known for their healing waters. There is a catch though. To enjoy the healing and relaxing waters of any onsen, you must bath naked to not contaminate the water. But nudity doesn't faze the Japanese people in the same way as Westerners. You must rinse off before entering the waters and then enter completely stripped down with other people of the same sex. It's difficult at first, but after you do it a few times, it becomes absolutely freeing.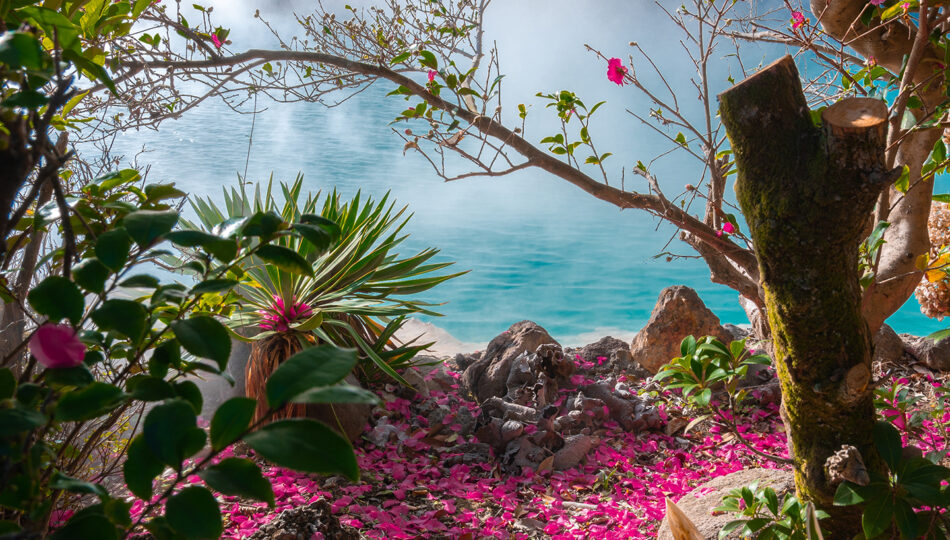 5. Safety
Japan is eerily safe. As with any large metropolitan area, there will be a degree of crime, but as a whole Japan is the safest country I have ever traveled through. It's no surprise considering that Japan has a collective ethical culture that differs in many ways to North America and much of Western Europe.
If I needed help, I found I could approach anyone on the street and they'd literally stop what they are doing to assist me. There are only a handful of areas where you would need to be cautious (like in the Roppongi Hills district of Tokyo). Taken as a whole, however, Japan is incredibly safe. Many Japanese children as young as six years old navigate Tokyo's subway system and run errands for their parents alone. I wouldn't have believed this until my tour guide actually let his nine year old daughter go back home alone on the other side of Tokyo after growing tired of accompanying his tour group.  Check out Netflix's hilarious Old Enough to get a sense of what I mean!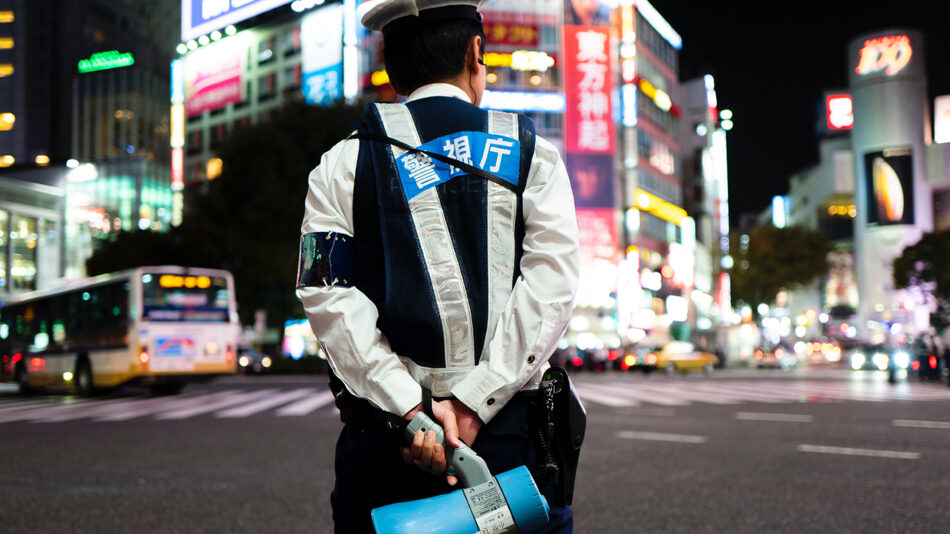 6. Manners
The Japanese people function like clockwork with manners instilled in them since early youth. People know which side of the elevator is for standing and which is for walking. They never cut in line or bump into you like New York City. They are queue respectfully when commuting, allowing older and pregnant individuals right of way. It's almost unbelievable how polite and considerate people can be compared to other transport networks in the world!
View this post on Instagram
7. Slippers
The first thing you'll probably notice upon arriving in Japan is that they take cleanliness very seriously. Taking off one's shoes before entering a house or building is very common. Not only is it to show respect in places of worship, but it also ensures that the dirty outside world stays where it belongs – outside. I have been asked to remove my shoes before entering restaurants and even my own hotel room. In some places there are even separate slippers for the restroom. It's inconvenient, but very logical in keeping germs at bay.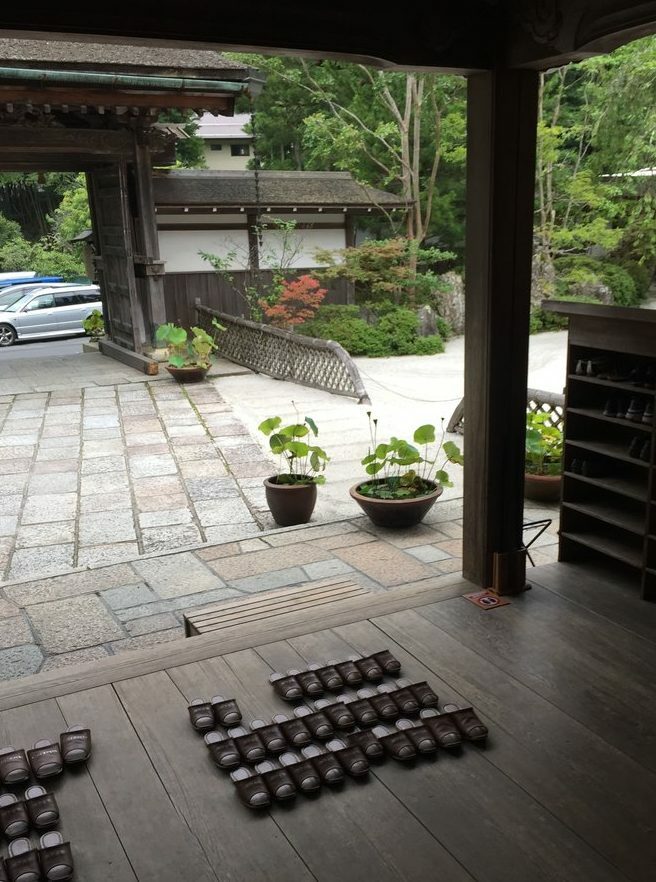 8. Smoking
Before anyone screams lung cancer, let me explain. Many, many countries still smoke cigarettes like it's 1955. It's their bodies, their choice. I've traveled to France and Eastern Europe, both of which are heavy smoking countries where people can still smoke in most public establishments. (The downside of it is that their streets are covered in cigarette butts).
In Japan, smoking is also very common, even more so  than France. The main difference is in their approach. Unlike most countries, Japan likes to keep its smoking indoors. Yes, it's more acceptable to smoke inside a bar or club than to smoke on the streets. Why? Because it eliminates smokers from going outside to smoke and littering the perfectly clean streets of Japan. There are even smoking compartments on the bullet trains. There are cigarette vending machines. Everyone and their grandma smokes in Japan, but you would never know it looking in from the outside because they clean up their tracks very well!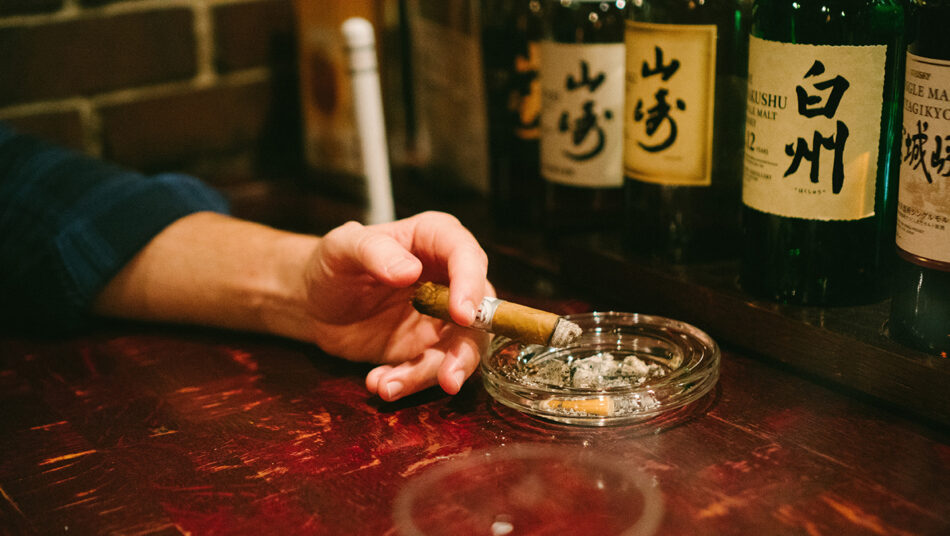 9. Kimonos
Everyone travels to Japan with the hope of catching a glimpse of a real life geisha. The problem is, that they are very hard to find. Many of the girls dressed up in traditional kimonos walking around are just that–normal girls dressing up. The likelihood of seeing an actual geisha is slim unless you are in the Gion, the geisha district in Kyoto, at night where you might come across a meiko, or geisha apprentice in white face makeup. As for the rest of the girls walking around in kimonos, they are as much a geisha as you or me.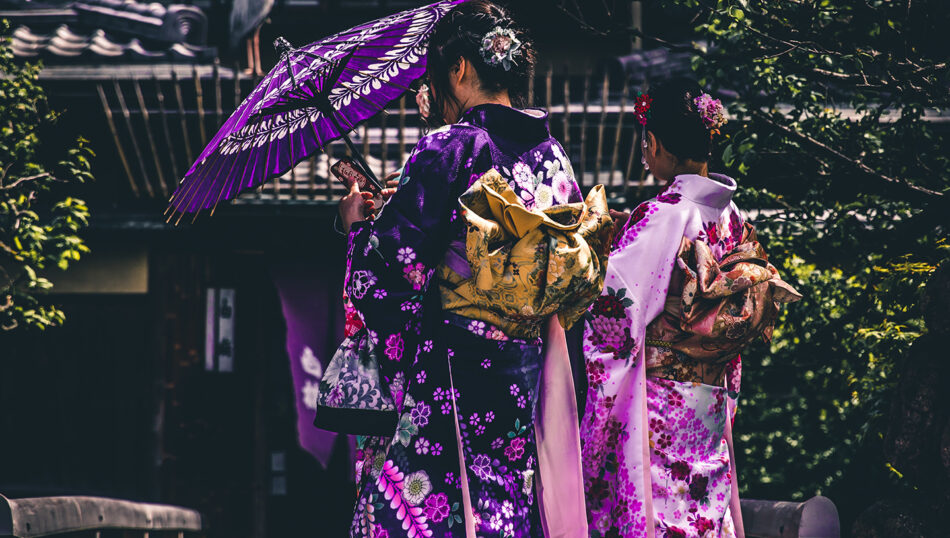 10. Photo Booths
These are not your usual, boring photo booths. There are multi-story arcades all over Japan with an entire floor dedicated to these Japanese Photo booths which photoshop your face and body to Japanese Kawaii standards. They even offer costumes that you can wear for your mini photo sessions! These things are hilarious, cute, and fun!