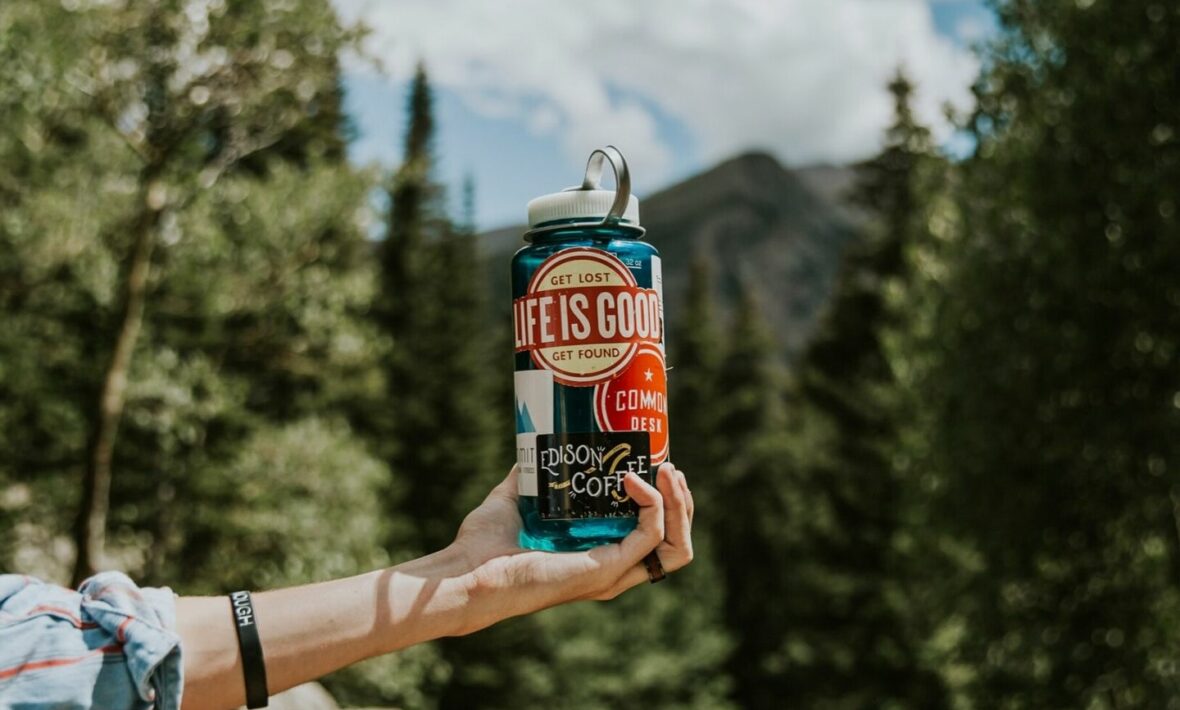 Travel has changed forever. More of us than ever are prioritising sustainable, conscious and ethical travel experiences when trip planning, and for good reason. On top of that, a quick Google of 'environmental activist' will serve you 259,000,000 results! There are so many inspiring activists making waves and taking action to make the Earth a better place for us all. 
Let's be real though – sometimes 'making a difference' can feel a bit overwhelming. Actually putting our good intentions into practice is easier said than done, especially when it comes to travel. But don't worry, we've got you on this one. It turns out that small, collective actions add up to HUGE positive change. We've reached out to 12 of the world's most inspiring activists and eco advocates for their realistic and achievable sustainable travel tips. Here are all the ways you can make a difference wherever you're headed…
1. Lizzie Carr
Lizzie Carr is a climate change activist fighting plastic pollution across the globe. She founded @plastic_patrol – an environmental initiative which combines community action with tech to gather important data for scientific research into waste that escapes into nature. Lizzie also wrote Paddling Britain, a guide to the best waterways for stand-up paddle boarding and kayaking adventures, and she runs river plastic clean ups across the UK.
View this post on Instagram
 Realise your power as an individual
If you want to have a positive impact while you're travelling, you could shape your plans around a volunteering opportunity – for example you could join one of our global clean ups. However, if you don't want to disrupt your plans, you can still make a huge difference by collecting data via our app and contributing to our worldwide Rubbish Map. Just download the PlasticPatrol app, do a bit of litter picking and record the data for us. This will provide us with the collective evidence we need to hold brands and governments accountable for their actions and to find better solutions to the pollution crisis. It's a really easy way to tie in exploring with helping the planet. It also means you can leave a positive impact wherever you go.
Focus on self-education – at home and away
Right now the rhetoric within activism is that people should avoid travel where possible and I agree with that. But at the same time, travel has shaped me hugely as a person. I remember the first time I ever saw the scale of plastic pollution, I didn't connect it as a global problem. While hiking in a Chinese province along the River Yangtze, I saw this meander in the river full of caught up plastic. At the time, I was horrified but I didn't realise that this was happening all over the world (and on my own doorstep as well!). 
Travel is so important to help us recognise what's going on globally and the different ways we can address certain issues. So we all need to bear this in mind when travelling, and if there's insight that you can bring back to your own country, that's even better. The feedback that we bring home is so important, as is thinking about educating our friends and family around the things we've learnt along the way.
Be mindful of what's on your doorstep
I'd urge anyone to travel locally and explore what's on your doorstep whenever you can. I love England, and I'd say my paddle boarding trip – where I covered the length of the country's canals and rivers – was the best adventure I've ever had. It was on a shoestring budget as I just carried my tent on the board and pitched up where I could. Yet, I look back on that with the fondest, happiest memories. I felt like I uncovered so much of this country that I just didn't know existed. 
2. Monika Poppy
Monika Poppy is the Editor-In-Chief of Sustainability is Cool, a platform that encourages people to live more sustainably and ethically. She reviews products – from ethical fashion to vegan snacks – to make the switch to sustainability easier.
 

 

 

View this post on Instagram

 

 
Ditch the liquids and travel with solids
My number one sustainable travel hack is to travel with solids when possible. This means solid shampoos, solid face cleansers and even solid body-butters. This way you avoid buying miniature toiletries.
Create your own flight offsetting scheme
Carbon offsetting sites can sometimes be unreliable. Instead, my suggestion is if you're flying to choose that month as your 'buying local only month'. A lot of us forget that many of our vegetables and fruits are flown to us, so if you buy locally-farmed products for that month, you've basically got your own offsetting scheme to make up for the carbon emissions. Every little bit helps.
Try your best, don't beat yourself up
Another point from me is that it's ok to make mistakes. We all make them, I make them! When it comes to sustainable and conscious travelling, it's all about learning and trying as best as you can!
3. Lottie Dalziel
Lottie Dalziel is the founder of Banish, a waste-free and cruelty-free marketplace and community that helps to educate and empower people to live more sustainably in Australia and beyond. Reducing your environmental footprint can feel overwhelming, but through Banish her mission is to help break it down into small simple steps that together will make a big difference. 
View this post on Instagram
Put people at the heart of your travel plans
One of my favourite things about travelling is people. And for me, the biggest part of travelling more responsibly is by supporting the communities that you're visiting. Support the local businesses, choose local guides, buy clothing from local shops and eat at local food vendors. Shopping locally means that you're putting money back into the local economy and often reducing carbon emissions at the same time.
4. Holly Gillibrand
Holly Gillibrand is an environmentalist, campaigner, school striker and columnist. She's also a rewilding ambassador for Scotland The Big Picture – an organisation dedicated to rewilding land and water across Scotland.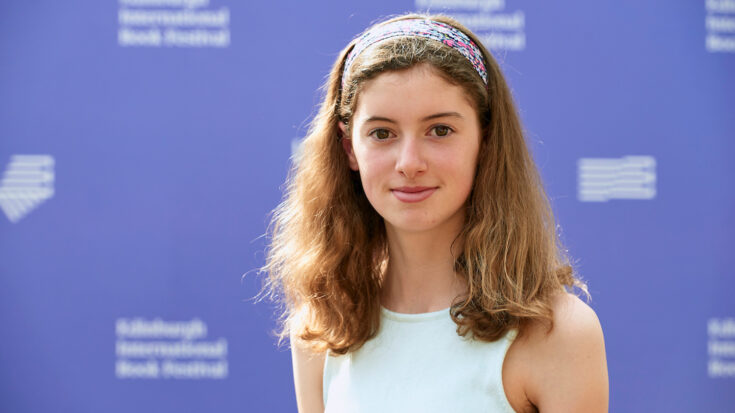 Act as citizens instead of consumers
The best way people can make a difference is by acting as citizens instead of consumers. We need mass mobilisation and everyone is needed to do this. Big corporations and governments try to pass the responsibility of the climate and ecological emergency onto us by telling us to make decisions as consumers, but ultimately they're the ones who can affect the most change and we need to put pressure on them to act. That is why movements such as Extinction Rebellion and Fridays For Future are so important.
Have a go at rewilding – wherever you are
Rewilding is basically about large-scale conservation aimed at restoring and protecting natural and wilderness areas. But the best thing is, it's so positive as everyone can get involved and it can happen anywhere. Gardens, towns, cities, schools, the countryside, roofs, windowsills, streets and balconies – get planting, growing and protecting. It's something I'm passionate about, in terms of helping us tackle the climate and nature crises.
5. Daniele Giannotta & Elena Stefanin
Daniele (sound artist) and Elena (culture and human rights political scientist) are from Italy and founded Cycloscope – a platform documenting their exploration of the world by bicycle. They're big advocates of slow travel and neo-nomadism, highlighting global conflicts, cultural evolution, natural wonders and the environmental risks of a quickly changing world through their reportage.
View this post on Instagram
Travel by bicycle whenever you can
It's really the most sustainable way to get around! Not only does it reduce your ecological footprint to basically zero, but it's also a great to support the local economy and small, off-beat businesses. Moving around a country on pedal-power might mean that you're slower but you'll likely stop off in lesser-known spots, therefore spending your money here and there, instead of giving it all to the same touristy places. In our opinion, traveling by bicycle is one of the best ways to really understand a country and its people.
6. Kate Hall
Kate Hall is a sustainable living advocate, writing and posting under the name Ethically Kate. Her blog is brimming with tips and tricks to lead a more sustainable life, with her main mission being to "help people and planet thrive together, in a way that is sustainable for all of us." Kate aims to teach others about sustainable living in a fun and positive way. 
View this post on Instagram
Plan some voluntary experience into your travels

Supporting the local community and economy that are allowing you to visit is one of the most impactful ways to travel more responsibly. That's why I'm an advocate for giving back to the community – you could join a tree planting day, pick up rubbish along the beach (like Lizzie's Plastic Patrol initiative above!) or volunteer at a local pet shelter or wildlife centre. These activities can be super fun, and it's a great way to say thank you to the town or city you enjoyed visiting.

Don't forget to look after yourself

Along with my events like panels and school talks, I also share a lot online about how I live my life with planet-friendly habits and how others can too. Whatever I do, I do it in a positive and fun way. I think it's important to talk about our mental and emotional health, as I believe eco-living and personal wellness go hand in hand. There's so much negativity around our climate crisis, people who push for perfection, and use shame or blame tactics that are unhelpful and don't actually get us anywhere. Although I realise we need to be aware of the facts and the severity of our climate crisis, I believe being positive, focusing on the solutions, seeking knowledge and understanding our connection with the Earth and each other are the way forward for true systemic change.
7. Jazzmine Raine
Jazzmine is a content creator and change maker and Director and Founder of Hara World – an experiential education and impact travel organization that empowers and connects diverse young people through environmental justice programs. She is also the Content Director at Cause Artist and Host of Impact India podcast.
View this post on Instagram
Travel slower, when you can
I get it – if you live in a small town or city, waiting for the public bus can be like trying to find your terminal at the Atlanta airport. However, when you're on a trip abroad, take advantage of slow travel. Use shared transportation (and that doesn't have to mean the bus or train!). Take the opportunity to really soak in the sights, people, and energy of the destination you are visiting.
When it comes to flying, always:
Check the values of your airline – do they invest in or support initiatives that don't align with your values?

Avoid stopovers and layovers whenever possible to decrease the amount of CO2 associated with your travel. And hey, if you

have

to do a layover, take advantage of the stop and actually invest your time in the destination.
Shop consciously
A mall is a mall is a mall. Always aim for locally made and artisanal made products if you're looking to buy souvenirs. Even better, find ways to support marginalized and indigenous communities who produce arts, crafts, and clothing.
Nervous about exploring local markets on your own? Take a local market tour or create your own little experience with your Contiki group to venture off in your free time. BTW – pretty much all airport souvenirs are mass-produced. Try to avoid these.
8. Valeria Hinojosa
Born and raised in Bolivia, Valeria is a Miami-based social entrepreneur, certified yoga teacher, and environmental activist. She's the founder of Water Thru Skin, a lifestyle blog with a strong focus on green living and sustainable travel.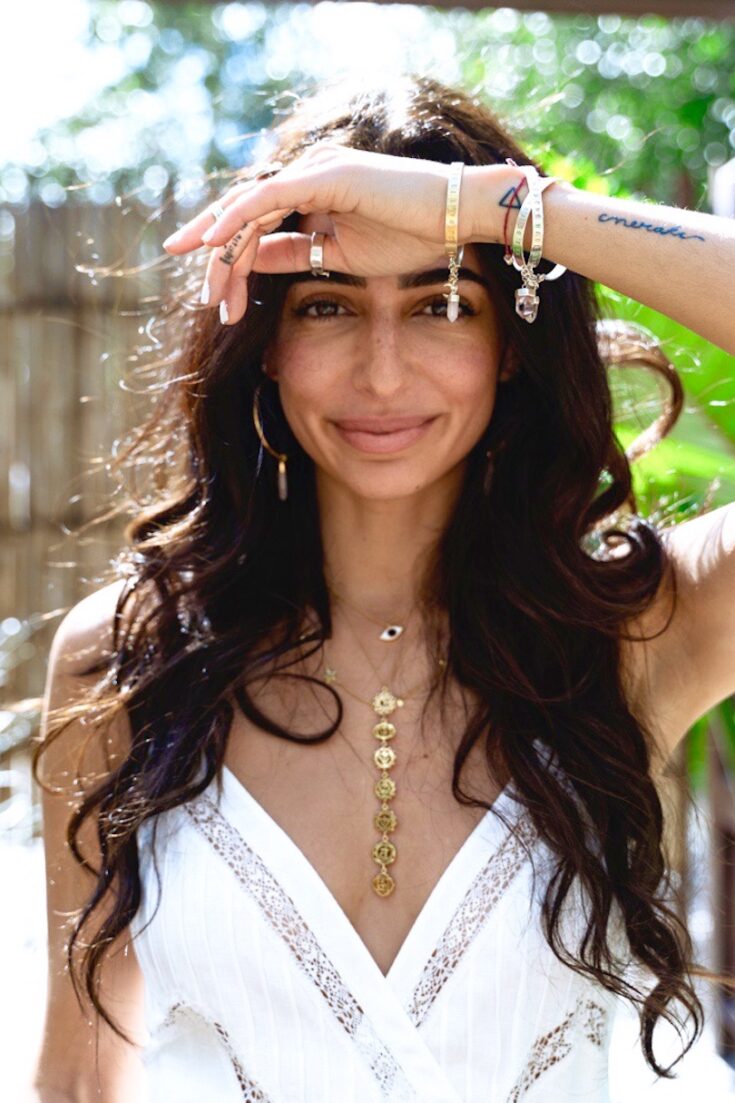 Take responsibility
We all love to travel and discover new destinations but we also have a big responsibility as humans, consumers and travellers. Every action we take on the daily has an impact on nature, people and animals; so whether we make this impact positive or negative is up to us! I realized this a little over five years ago and decided to launch my blog and platform Water Thru Skin. Try to remember that a conscious lifestyle isn't a sacrifice, but a commitment to become wiser humans; acknowledging that every action – no matter how small – can make a difference. Especially now with the situation our world is facing. 
Support eco-friendly accommodation
I always advocate eco-friendly hotels and hostels running on solar, wind or hydropower, built with sustainable architecture, offering plant-based food options, and empowering local communities. Yes, they exist – worldwide!
9. Kira Simpson
Kira Simpson is an activist with a focus on sustainable living and ethical fashion with her lifestyle site The Green Hub. Kira's mission is to help make sustainable living less of a mystery and more accessible, sharing tips and my own lifestyle changes to encourage people to just start somewhere, no matter how small.
 

 

 

View this post on Instagram

 

 
Be prepared with a BYO Travel Kit
Always remember that your individual actions matter. Bring your own travel kit to avoid unnecessary single used plastics. A water bottle, container for food, cloth bags for shopping, coffee cup if you love your espresso – these are really simple ways to reduce waste. If you are travelling to a country where the tap water is not safe to drink, a Steripen is a safe and effective way to sterilise the water and avoided single use plastic bottles. You can also use a filtered water bottle to make sure you're drinking clean water.
Take your trash with you
If you're traveling to areas where waste disposal means burning or burying your trash then take it with you. Plastic wrappers, floss, face wipes, empty products can all be wrapped up and stored in your suitcase or backpack. Take it home with you and recycle what you can.
10. Bianca Caruana
Bianca is a journalist, activist and founder of The Altruistic Traveller – a platform that promotes ethical values and offers plenty of conscious travel resources. She hosts The Altruistic Traveller podcast, bringing the stories of influential changemakers from around the globe to life.
View this post on Instagram
Do your research on ethical spots
Try to support businesses that have strong ethics and values when it comes to sustainability. Does the accommodation you're staying at show concern for their waste management? Do they actively try to avoid single-use plastics? I tend to seek out places, such as restaurants, cafes and shops, that have strong environmental and social policies. I run an ethical eateries series on my blog, The Altruistic Traveller, that highlights venues who show a concern for the planet and its people, to make it easier for travellers to find what they are looking for.
If you're new to a city, seek out the terms 'social enterprise', 'ethical', or 'sustainable' on Google. Once you find one sustainable business you'll often uncover a whole ecosystem of others who share similar values, making it simpler for you to leave a positive impact on the places you set foot, helping you become a more responsible traveler in the process.
11. Nathan & Zinara
Nathan and Zinara are two travel bloggers (also a photographer and writer duo) focused on promoting and sharing information around community-based, responsible travel. They're based between Colombo in Sri Lanka and India and they're passionate about supporting local communities through travel and exploring off-grid destinations.
View this post on Instagram
Support businesses that empower underprivileged people
Often, we forget that sustainable travel is also about empowering local communities. It's not just about eco-consciousness. Whenever we travel, we make sure to visit restaurants, shops and other businesses that help underprivileged people in the local community – for example women or differently-abled people. We love Sthree in Kandy, Sri Lanka. Sthree has a cafe providing homegrown food and the adjacent boutique features arts and crafts handmade by women from low-income families. They also provide employment to differently-abled people, by running training programs. Our advice is to look out for these opportunities wherever you go.
12. Jules & Christine
Based in Bali, the US and Australia, Jules and Christine founded Don't Forget To Move to uncover the best sustainable destinations around the world. They share their advice on making a positive impact while traveling, documenting and photographing their experiences, all while highlighting just how incredible planet earth is.
View this post on Instagram
Avoid activities that feel exploitative
Responsible travel doesn't mean having to sacrifice experiences. In fact, we say that you get more out of your travels when you travel responsibly. Avoid any animal and cultural activities that feel exploitative or abusive, and instead find experiences that respect the local community and environment. Some attractions are more obviously unethical, like elephant rides and tiger photo shoots. However, there's a growing trend of animal tourism that disguises itself as sanctuaries.
Our rule of thumb when it comes to animal attractions is, if you're close enough to touch a wild animal, it's most probably unethical. Of course there are some exceptions, including rescue centers that rely on volunteers to care for the animals. Here are some simple steps you can take:
Doing a little bit of research beforehand can go a long way in figuring out which activities are having a positive impact, and which are having the opposite.
Speak with previous volunteers who have spent time with the animals and know what it's like behind the scenes.
Unfortunately, reviews on sites like TripAdvisor can be unreliable because tourists are often tricked into thinking the animal is performing willingly and even happily. Always check both the one star and five star reviews to get a fair impression.
Of course, the best way to see animals while traveling is going on a trek or responsible safari to see them in the wild.