British Columbia has got it going on. Coastlines, mountain ranges, AND cities – what more could you want? Looking for the best things to do in Canada's westernmost province? From Vancouver to the Okanagan, and everywhere in between. Here are the best things to do in British Columbia if you're planning a visit!
1. Kayak in the Pacific Ocean
With thousands of kilometres of coastline to explore, British Columbia is one of the best places in the world to kayak. The cool thing is the scenery is always changing depending on the season. You might see beaver dams one time, wildflowers the next or snow-capped mountains another! You can kayak virtually anywhere in British Columbia. Whether you want to cruise on the Pacific Ocean, or find a fresh water lake, you definitely have options.
Image source:Photo By: Josh Trommel / Unsplash
2. Mountain Bike in the Summer
It's one thing to zoom down the slopes of Whistler in winter. But imagine taking in all that mountainous goodness by bike? You'll be completely immersed in nature, it's a blast, plus it's an incredible workout. In fact British Columbia has long been recognized as one of the best regions in the world for mountain biking. There are five main regions perfect for mountain biking, so you can rest assured you'll have a world-class experience anywhere you go.
3. Hike in the Mountains
The grand scale of British Columbia's mountains is matched by impossibly vibrant glacial-fed lakes and crystalline glaciers. With ten major mountain ranges spanning across this province, adventure and beauty are in easy reach, which makes this one of the best things you can do in British Columbia as a tourist. And while these colossal formations may have stood still since the dawn of time, experiencing them is sure to move you. Opt for a day hike or commit to an overnight camping experience. An adventure you won't soon forget.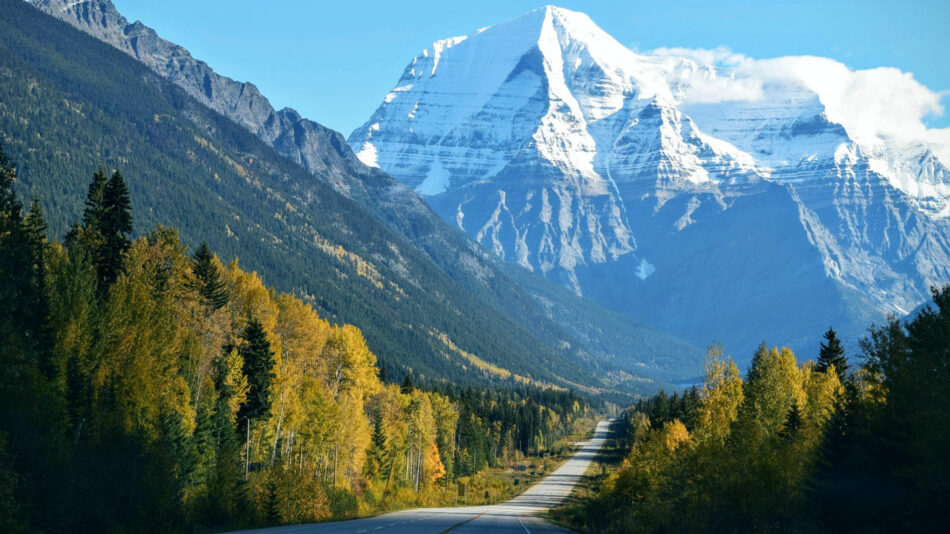 Image source:Photo By: Tim Gouw / Unsplash
4. Ride the Peak 2 Peak
The Peak 2 Peak Gondola in Whistler offers breathtaking 360-degree views of the stunning forests and mountains below. Depending on the season you can also take advantage of the Cloudraker Skybridge or Raven's Eye Cliff Walk at the top. The Skybridge is 130 metres of suspension bridge just ready for thrill seekers.
5. Visit Capilano Suspension Bridge Park
A very popular place to visit is the Capilano Suspension Bridge. Hovering 70 metres above the Capilano river at 140 metres long, the experience provides you with exceptional views from above. The best time to visit is during the winter though, where the park is completely lit up with lights like something from a fairytale.
Image source:Photo By: Sean Driscoll / Unsplash
6. Go Whale Watching
It's no secret that British Columbia is one of the best places to spot whales. While locals can often see them from the coastline, the very best way to see them up close is to go whale watching. There are many local tour operators who will accommodate you for day trips out at sea! The best time to go is during whale-watching season, between April and October, and the best region is on Vancouver Island. See these gorgeous marine mammals in all their glory, including grey, humpback and orca whales.
Image source:Photo By: Thomas Lipke / Unsplash
7. Explore Fresh Lakes
Fact: Canada has the best lakes, and some of the most beautiful are in British Columbia.  With thousands and thousands to choose from, you can access picturesque lakes virtually anywhere in British Columbia. Swim, paddle board, fish or float your days away.
8. Ski or Snowboard in Whistler
Whistler is well known for being a top place to hit the slopes and it certainly lives up to it's reputation. Whether you board, ski, ride snowmobiles or sit inside and drink hot chocolate you don't want to miss it! The powder is some of the best in the world, making it a true winter wonderland. Fun Fact: Whistler was home to the 2010 Winter Olympics. Talk about first-rate!
9. Bike Ride Through Stanley Park
Stanley Park in Vancouver is scenic and perfect for a bike ride. You can make it as leisurely or as hectic as you like with 405 hectares of parklands to explore. Some notable points of interest include the Lost Lagoon (it's not technically lost of course), Siwash Rock, Hollow Tree and Prospect Point.
10. Surf in Tofino
Yes, you can surf in Canada! Tofino is a well-known hotspot for surfers, even making the list of top 50 surf destinations in the world by CNN. Check out Chesterman or Long Beach during the fall to winter months for the best swells. Be sure to check out the village of Tofino too – it's a cool little surf town with lots of places to eat and shop for local goods.
Image source:Photo By: Shayd Johnson / Unsplash
11. Wine Tour in the Okanagan
Don't mean to brag, but British Columbia is home to the best wine in Canada. Just south of Vancouver, you can explore over 100 wineries in the Okanagan Valley.  What makes it so awesome? Well the area produces the most fruit and wine in the nation, and the generally warmer climate makes it excellent for harvesting a variety of grapes. Plus most vineyards in the region have gorgeous lakeside backdrops, making it the perfect way to spend an afternoon any time of year and one of the best thins to do in British Columbia on your next trip.
View this post on Instagram
12. Drive the Historic Alaska Highway
The entire Alaska Highway brings you all the way up to Yukon, however, you can experience a piece of it within British Columbia. Way up in Northern British Columbia your journey would start from Dawson Creek, otherwise known as Mile 0. What makes the drive so famous? It's a gorgeous drive with plenty of mountain views, and opportunities to stop at lakes, unique bridges, and hot springs. Plus you're almost guaranteed to see wildlife such as moose, caribou, elk, and mountain goats. Name something more Canadian.