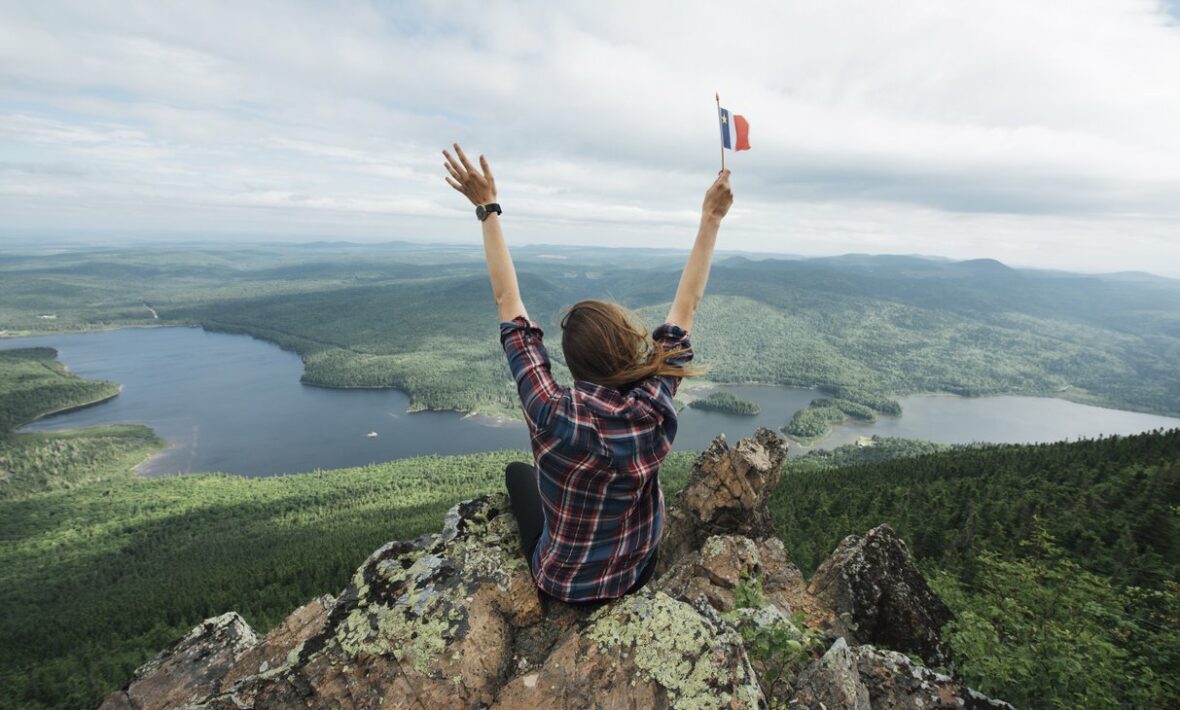 New Brunswick is a nature lover's paradise. Rugged beauty, coastal views, and a whole lot of history. There is really something special about this place. Read on to find 22 of the coolest things you can do in New Brunswick this year…
22. Visit the Bay of Fundy
Highest tides in the entire world, dinosaur fossils, and whales. Do I have your attention? The Bay of Fundy is one of the Seven Wonders of North America and it's no surprise why.  This ecological oasis is a nature lover's paradise. Kayak, ride a tidal wave, or just take in those views!
21. Go whale watching
With so many incredible national parks hugging the coast, it's no wonder New Brunswick is one of the best places to go whale watching. Fin, Minke and Humpback whales, and white-sided dolphins are just a few animals you're able to spot. Visit in August or early September for your best chance of seeing these beauties.
View this post on Instagram
20. Visit Hopewell Rocks
Hopewell Rocks, or Flowerpot Rocks, are massive rocks formed by tidal erosion in the Bay of Fundy. At low tide you get a real feel for how massive the rocks really are. Spend time walking around the beach and if you're lucky you may even spot some wildlife.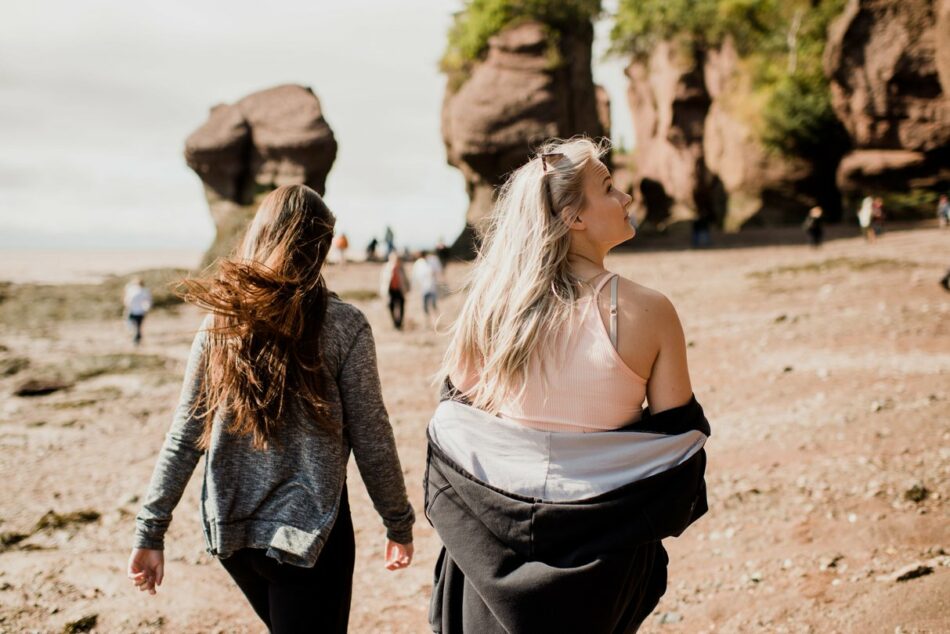 Image source:Tourism New Brunswick
19. Experience Magnetic Hill
Travel over to Moncton to discover this bizarre phenomenon. It's a real-life optical illusion you'll just have to experience to believe. Drive to the base of the hill, put your car in neutral and watch as you travel uphill. Crazy…!
18. Explore Kouchibouguac
Camp, hike, and swim your way around Kouchibouguac National Park. This nature's lover's paradise has enchanting forests and some of the warmest saltwater beaches in the area. If you're short on time, check out Kelly's Beach boardwalk where you can get a good feel for the Kouchibouguac experience.
17. See the Reversing Falls
Magnetic Hill isn't the only thing going backward. The Reversing Falls in Saint John is another phenomenon you don't want to miss.
16. See St. Martin's Sea Caves
Since the tide cycle of Fundy is always changing, it makes for some pretty cool geological wonders. St. Martin's Sea Caves is one of them. Spend the day walking on the ocean floor and exploring these massive red caves.
15. Hike Mount Carleton
Hiking enthusiasts will want to check out Mount Carleton. At 817 metres tall, it's the highest peak in New Brunswick. In fact, it's the tallest in all of the Maritime Provinces. If you're up for the challenge it should take about 2 hours to reach the top.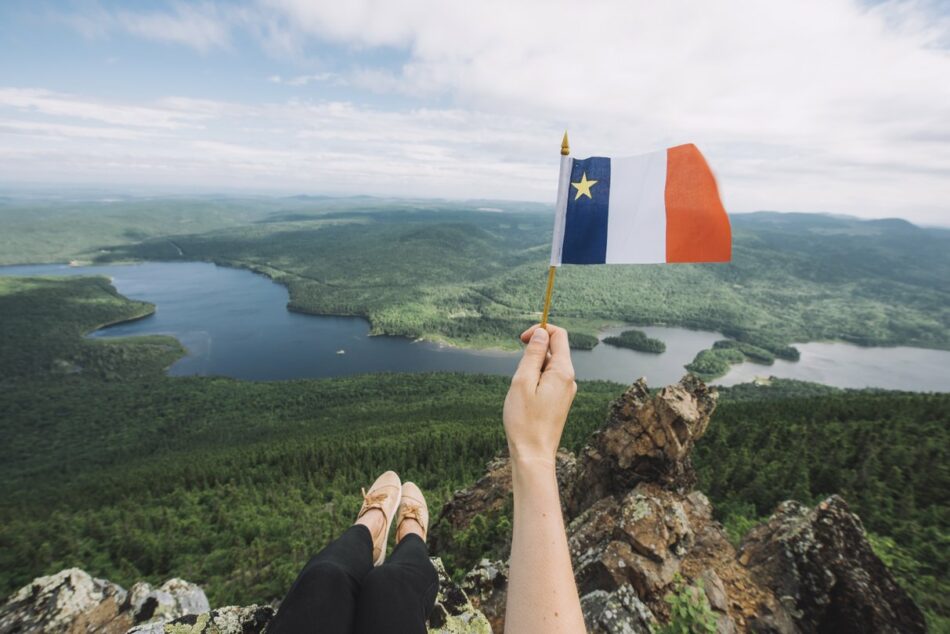 Image source:Tourism New Brunswick
14. Visit Kingsbrae Garden
If you're in Saint Andrews, check out the epic Kingsbrae Garden. This multi-award winning garden oasis houses 27 acres of gardens, animals, and sculptures.
13. Drive across Confederation Bridge
The Confederation Bridge connects New Brunswick with Prince Edward Island. Known as one of Canada's top engineering achievements as the 20th century, this 12.9km-long bridge is pretty impressive.
12. Spend time at Fundy Trail Parkway
Most of New Brunswick's attractions are related to the Bay of Fundy where you can experience the highest tides in the world. It's no doubt you'll want to spend some time walking, biking, or driving along the Fundy Trail which is a 6,323 acre park.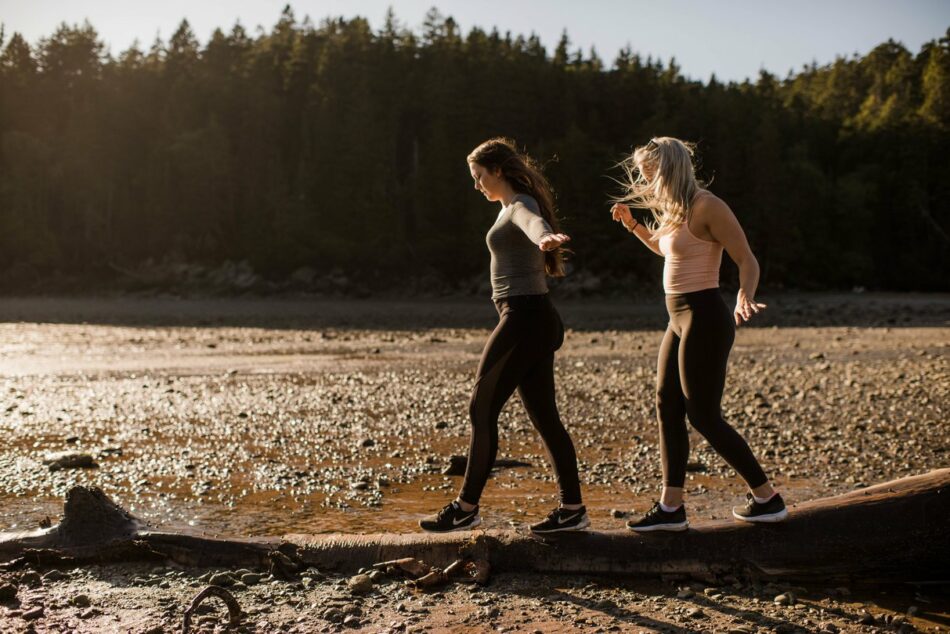 Image source:Tourism New Brunswick
11. Visit the World's Largest Lobster
Of course, not a real life lobster. Make your way to Shediac to this giant concrete and steel statue originally built to honour the town's lobster fishing industry. Although it's said that Australia took the official prize of 'World's Largest Lobster'. This one comes extremely close.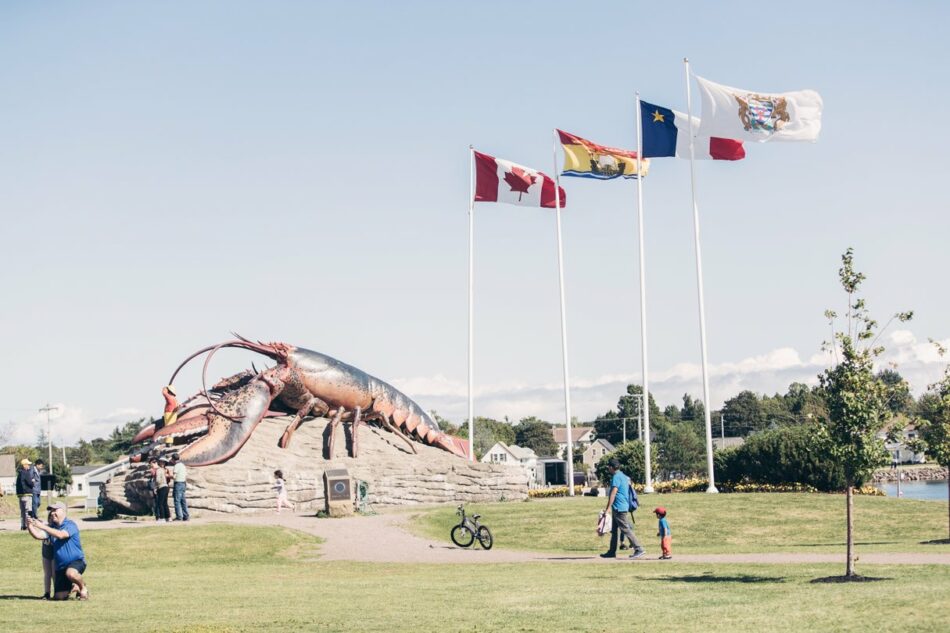 Image source:Tourism New Brunswick
10. …and the World's Largest Axe
I think New Brunswick has a thing for building statues. Make your way to Nackawic to see this massive axe. It's 15 metres high and weighs over 55 tons! It was originally built to symbolize the importance of the forest industry to the area.
9. Learn how the Acadians lived
The Acadian history is so important to New Brunswick's past. The 'Village Historique Acadien' gives you a real glimpse into what life would be like in the province between the 18th and 20th centuries.
8. Take in the views at Cape Enrage
There are endless places to get amazing coastal views in New Brunswick. Cape Enrage is up there. See the rising tides from the shore, explore the beach, and take a selfie at the lighthouse.
7. Visit Grand Manan Island
As if eastern Canada wasn't laidback enough. Take a ferry ride over to Grand Manan where you can experience the easy pace of island life. Check out Swallowtail Lighthouse, explore old fishing villages, and grab a bite at a local café.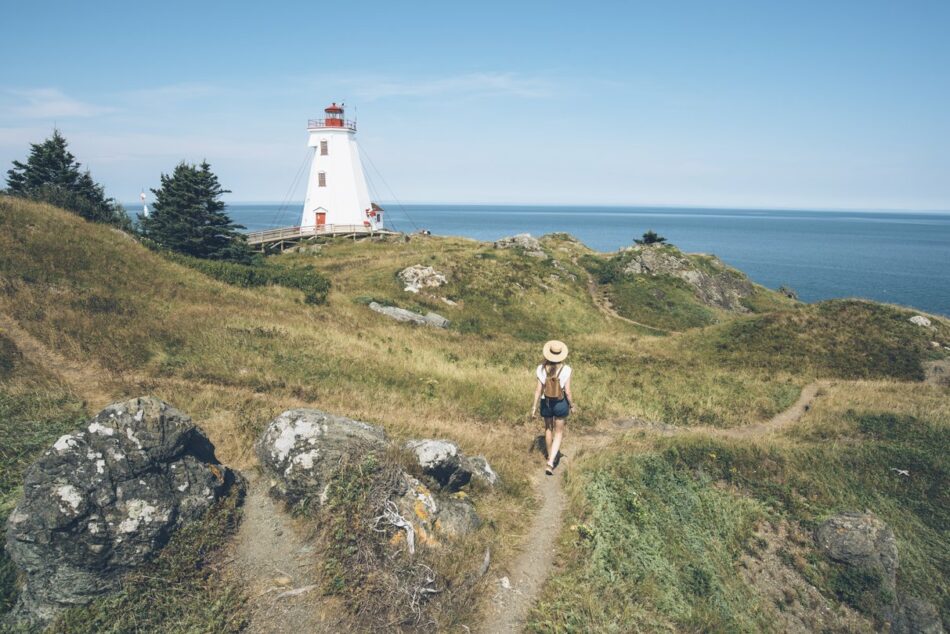 Image source:Tourism New Brunswick
6. See the Hartland Covered Bridge
Originally built in 1898, the world's longest covered bridge lives in Hartland, New Brunswick. Hovering over the Saint John River, the bridge is 391 metres long. Don't miss this iconic and historical site.
5. Explore the capital city
There's so much to do in New Brunswick's capital of Fredericton. From outdoor adventures and immersive history, to it's the bustling cultural scene, there's something for everyone. Plus it is known as THE craft beer town of Canada. Fredericton has the highest concentration of breweries in Atlantic Canada. Sold.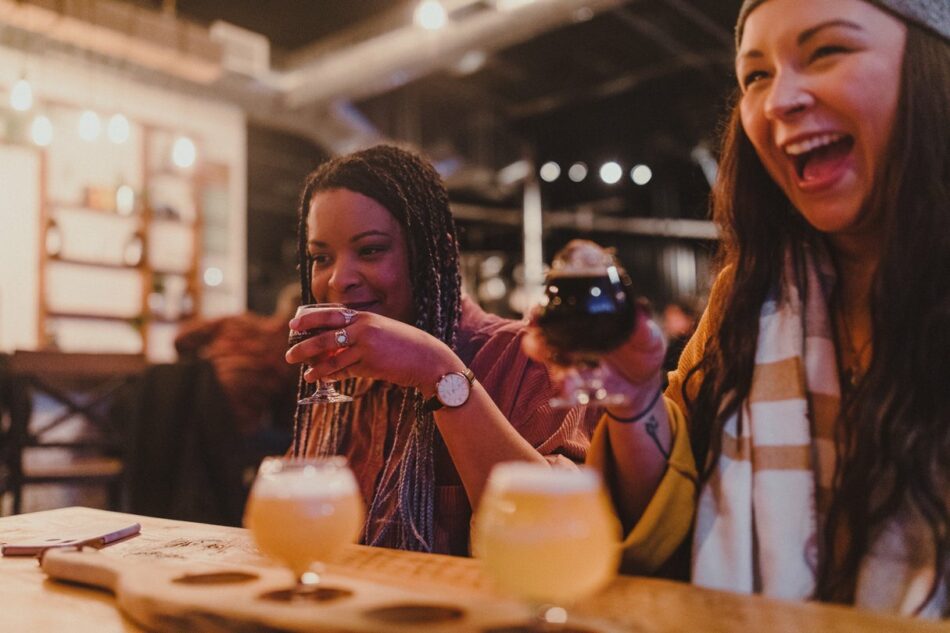 Image source:Tourism New Brunswick
4. Visit Roosevelt Camopobello
Curious to know where presidents vacation? Franklin D Roosevelt and his family used to vacation on Campobello Island for their summer holidays. Now you can take a step back in time by visiting their preserved cottage home at Roosevelt Campobello International Park.
3. Float the Mirachimi River
Is there anything better to do in the summer? Float your way down Mirachimi River for a 'lazy river' experience lasting between 3-5 hours. Be prepared though, sometimes the rapids creep up on you.
2. Visit Carleton Martello Tower
Originally built in 1812, Carleton Martello Tower is one of the nine Martello Towers left in Canada. This historic landmark played a huge role in protecting the province's port against American invaders.
1. Ski at Crabbe Mountain
Eastern Canada has ski resorts too! Crabbe Mountain comes highly recommended if visiting New Brunswick in the winter. Ski or snowboard your way around the highest verticals in the province.
Do all of this and more on Contiki's new Atlantic Canada trip!