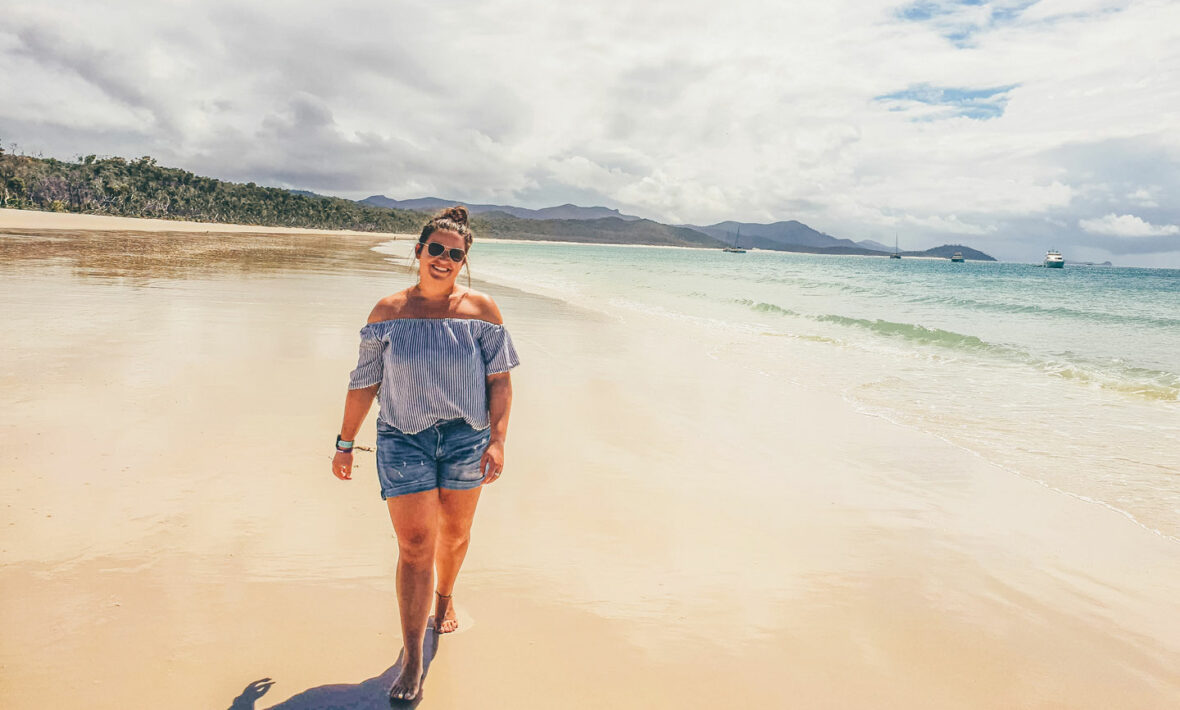 A beloved Contiki Trip Manager with eight years of experience in the travel industry, Cassie Agnew is the living embodiment of Contiki's core values. So, as you can imagine, it wasn't easy for this Australian travel expert when the world – and the travel industry – came to a crashing halt in March 2020.
Like many of us, Cassie kept herself busy by uncovering new hobbies and enjoying adventures in her own backyard – the Northern Territory, to be exact. After eight long months between her last trip and her first domestic departure, Cassie was ready and excited to lead her first Contiki trip since the pandemic, taking a group on the North Queensland Adventure in November of 2020.
"I honestly could not be more grateful," Cassie says of her important role as the very first Contiki Trip Manager to run a tour in the pandemic. "To have this opportunity and to kick start tourism again has been surreal."
Here, Cassie reveals all the new COVID protocols in place to ensure the wellbeing of travellers, what it was like to see the travel industry come back to life and why she thinks more young Aussies should consider travelling local in 2021.
Tell us a little bit about your Contiki story…
I have been with Contiki for just over two and a half years now. I started solely in the Northern Territory and then moved across to the East Coast to run the 'Big Walkabout' (Sydney all the way to Uluru).
Pre-covid I really enjoyed running the long coach trips from Darwin to Alice Springs and vice-versa. There is something about being in the middle of the Australian desert with a bunch of strangers that creates wonderful relationships and memories. To be able to show off so many different places in Australia, to people with a great desire to travel, was very exciting.
I always say my favourite place to visit is the Whitsundays. Stunning beaches, picturesque location and an amazing vibe, but my favourite trip to run would be the Outback Adventure trip in the NT. The natural and cultural diversity of the Territory is incredible. We really forget about how large and different Australia is!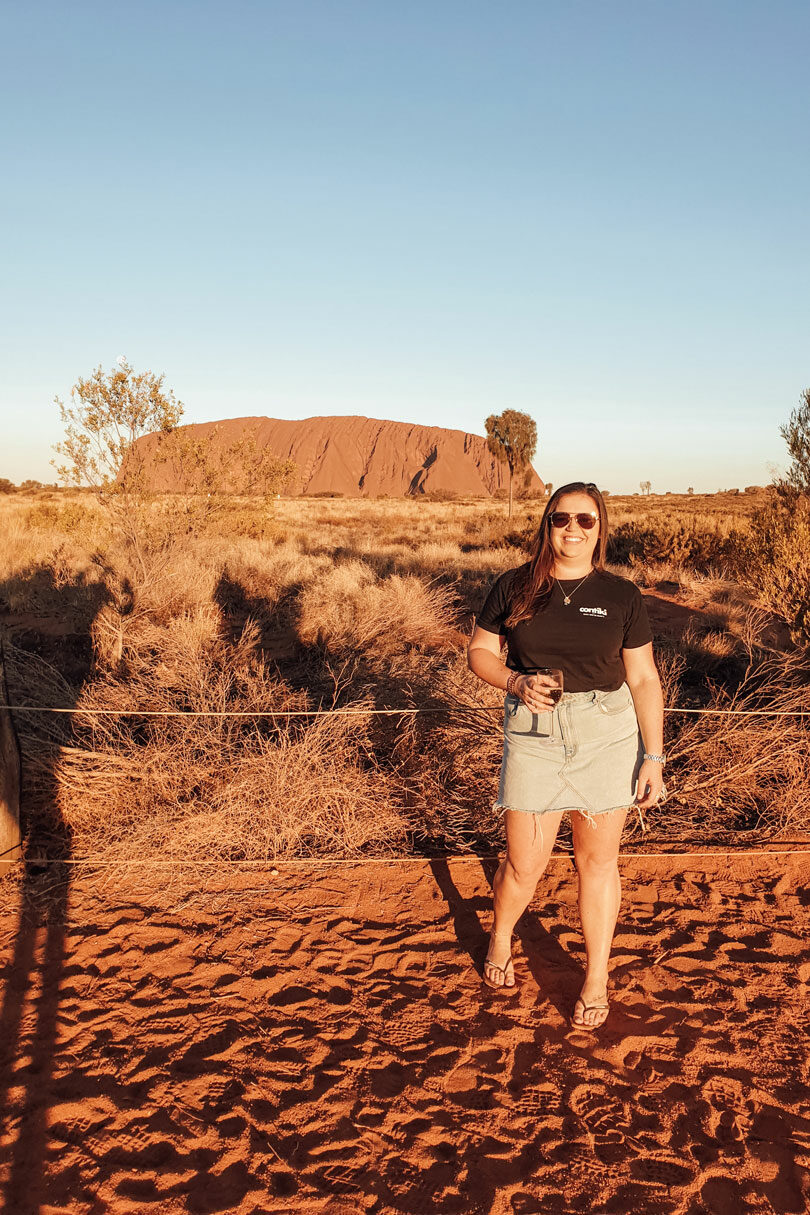 Image source:Cassie Agnew
How did it feel to be the first Trip Manager to hit the road after the pandemic? How did you prepare?
I honestly could not be more grateful. After being in the travel industry for almost eight years I had so many close friends and colleagues affected by the pandemic. To see one of the most adventurous, inspirational and rewarding industries suffer has been nothing but terrifying and heartbreaking for all of us.
To have this opportunity and to kick start tourism again has been surreal, especially after having eight months off. Contiki have so many talented Trip Managers, so to be in this position is humbling. We had intense COVID-19 training to ensure our tours were safe and up to the highest of government standards. Besides that, I was eager and excited to jump back in. It's like riding a bicycle right?!
What are some changes you implemented because of COVID, compared to a typical Contiki trip?
As everyone is well aware, health and hygiene is our top priority at Contiki to ensure our travellers, crew and suppliers remain safe. I now carry masks, gloves and hand sanitiser with me and remind guests to utilise hand sanitiser at every venue. We try and implement social distancing where possible, according to government regulations.
We have a great relationship with our suppliers and comply with their COVID-19 plans whilst also giving them contact tracing lists each time we visit. We continue to use QR codes where applicable when entering venues. It is of utmost importance for us to follow the local state government rules and adapt to any border changes that affect our trips. We have had our fair share of cancellations and changes due to lockdowns and closures, but thankfully here in North Queensland, we have been quite lucky.
We've also been living with COVID for long enough now that people know what they personally need to do around their own hygiene and safety. Knowing our travellers, it hasn't surprised me to see them taking the measures around hygiene and safety so seriously whilst on trip to ensure everyone in our Contiki bubble remains safe. At the end of the day, we all want to enjoy travelling again and experience the beautiful places Australia has to offer.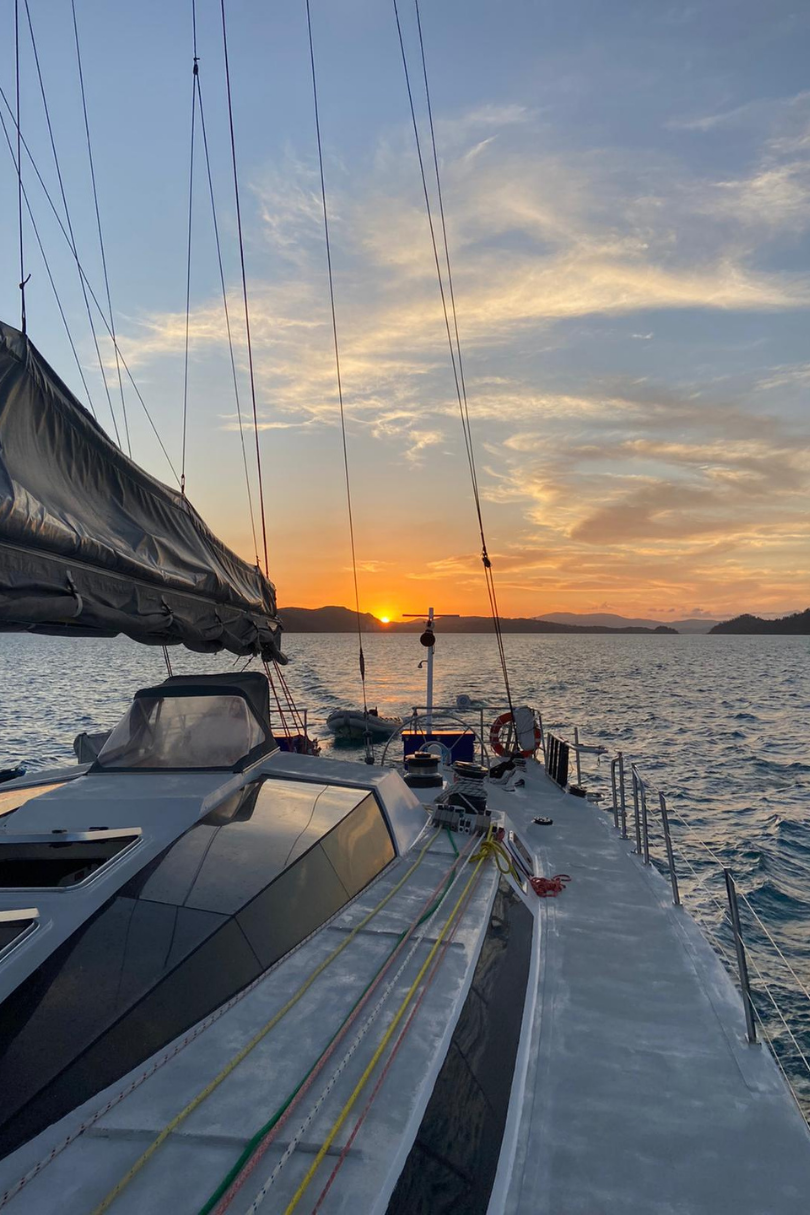 Image source:Cassie Agnew
How did it feel to travel again after such a long break? Was it great to reunite with our local tourism partners?
It was so wonderful – I think I'm the most well-travelled person in a pandemic! Everyone here in Far North Queensland has been extremely excited and grateful to have us coming through and giving back to their small communities. They have taken such a large hit, so to be able to show support is amazing. There is always a countdown on with suppliers until the next one, when departure morning rolls around – "Cya in 2 weeks".
Now that you're back on the road, what are your favourite parts of the trip?
Because of the nature of this trip [North Queensland Adventure] and the modules, the group is actually separated into two groups on day one. Some people go sailing for two nights and some stay with me in Airlie Beach and do a day sail. The first night everyone is back together is always such a lovely evening. It's so fun to see everyone mingle and swap stories about their experiences in the Whitsundays and get to know each other.
I love the education and knowledge that Australians gain on our Daintree Day Trip. The Indigenous culture here in Australia is incredibly important, fascinating and so unique. More Australians should delve into getting to know the history. It is so lovely to share with them just a little slice of such a complex culture.
I love showing Aussies Australia! All of it! I really can't stress enough how incredible it is to be showing local Australians around their own backyard. Everyone has a great attitude and is looking for that little bit of excitement back in their lives after such a long lockdown.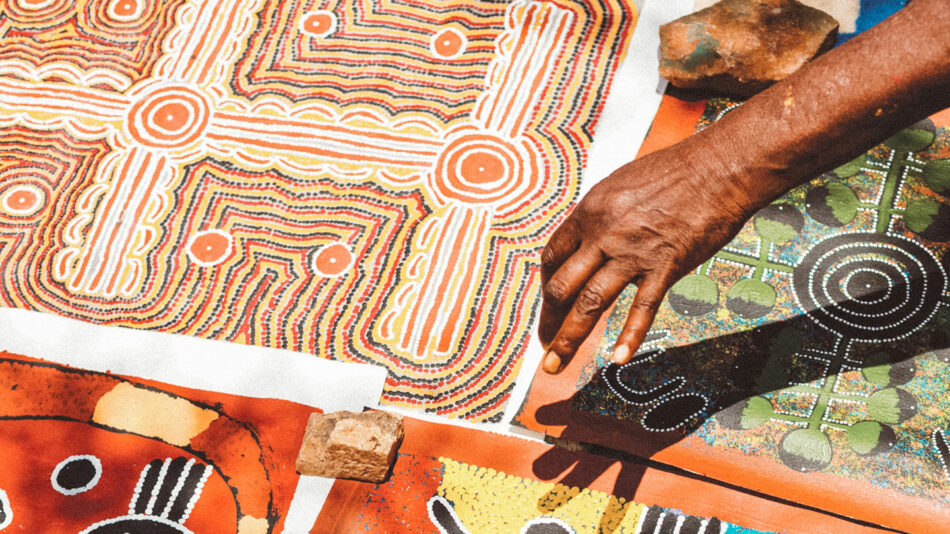 Image source:Contiki
Have you had any "pinch-me" moments you've had since being back on trips…
When the weather in the Whitsundays is literally perfect, it is absolutely breathtaking. The ocean was incredibly calm and the swirling silica sands of Whitehaven beach were a gorgeous array of blues. Whitehaven has just been named number one beach in the world and it isn't hard to see why. Who needs Croatia when you have the Whitsundays right?!
Thinking of travelling around Australia with Contiki? Check out our domestic trips made for Aussie locals, by Aussie locals. See more here.