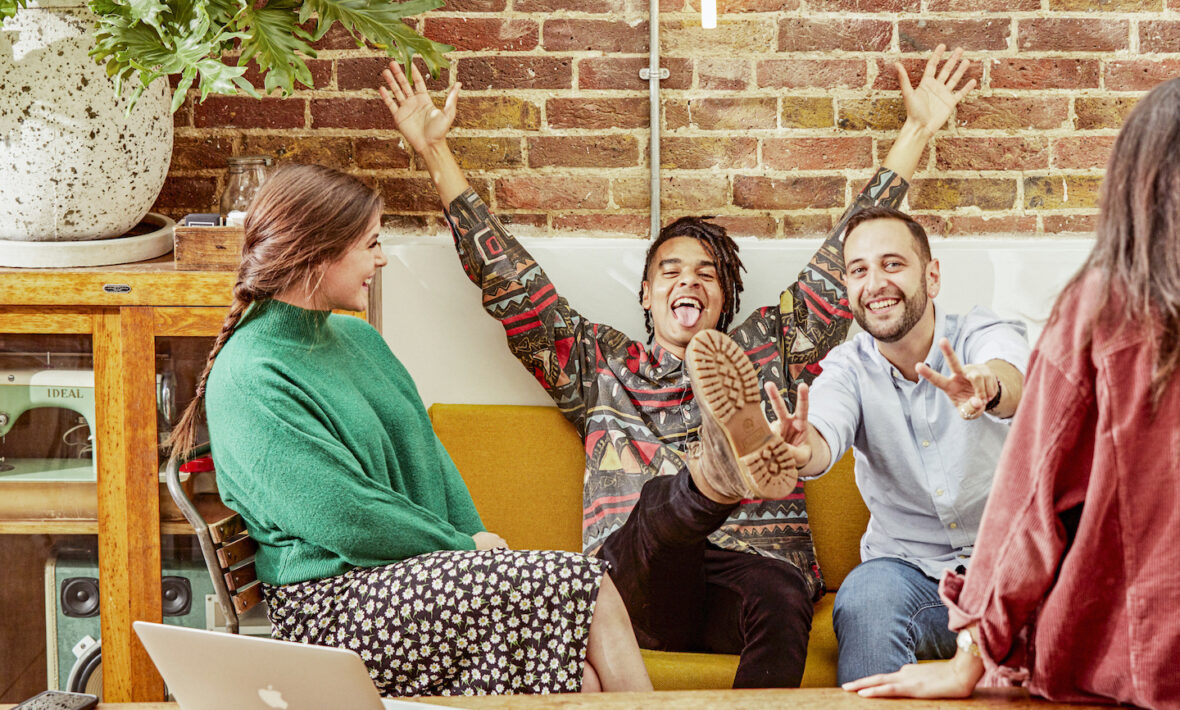 From helping strangers become BFFs to expertly navigating the historical streets of Europe. Contiki Trip Managers help to make everyone feel welcomed and safe, while Contiki Trip Drivers keep going across some of the toughest (and most beautiful!) terrain – these Contiki staff really are superstars. 
Okay, so we're a little biased. That's why to celebrate the Month of Love, we asked hundreds of Contiki travelers to share their love letters to their crew post-trip. Here are seven of our favorites. We think their words speak more than we ever could…
For Contiki Trip Manager Emma Chipperfield and Driver Erno,
"Going on the European Odyssey in 2016, I knew that I wanted to propose to my then-girlfriend, Lauren, somewhere on the trip. When it came down to it, I wanted to propose at the top of Mount Pilatus in the Swiss Alps. 
"I mentioned this to our Trip Manager, Emma, as well as our Bus Driver, Erno. Emma pulled me aside while at a rest stop in Germany to discuss logistics for the proposal. I told her where I wanted to propose and she asked if there was anything special that she could do. Emma made a few calls and at the next rest stop, offered three additional 'perks' with a variety of financial ranges. She helped me arrange a nicer room and have a bottle of champagne in our room when we returned from the mountain. 
"When we finally made it to the top of Mt. Pilatus, we had the perfect moment. I asked Lauren to be my wife while Emma captured some amazing photos. When we returned to the hotel, Emma had prepared for us to have a suite as well as Champagne and rose petals spread throughout the room. Emma and Erno wouldn't let me pay for these as they wanted to make sure that we had the best possible experience. 
"Without the support of Emma and Erno, this trip would've just been amazing, not exceptional and extraordinary."
From Zachary, a Contiki traveler from the USA 
Dear Tiago Rodrigues, Contiki Trip Driver,
"I met Tiago at the start of my Ultimate European trip this year. I suffer from anxiety and PTSD and was extremely nervous before starting my tour. But after addressing my concerns with Tiago and my trip manager Tom on day one – I was relieved to know I was in such good hands. 
"I know I wasn't the easiest traveller to have for 45 days. There were times where I was emotional, stressed and downright difficult, but he handled me like a pro. He was always there to keep my head above water, and I made it through the trip because of him. 
"The advice, life lessons and unwavering support Tiago provided me, not only made a huge impact on my mental health during the tour, but in everyday life also. Now, I'm less anxious all the time, more confident in myself, independent and braver than I've ever been. So much so that I'm planning on another European adventure for next year. 
"No amount of praise would ever be enough because the impact this man has made on my life is priceless –  I owe him the world and thank my lucky stars that I landed a trip with him as my driver."
From a grateful Contiki traveler from Australia 
For Contiki Trip Manager Boyd, 
"In February 2018 I made a last-minute decision to book Sweet as South in New Zealand and it was the best decision I have ever made. It meant that I was away for my 19th birthday and Boyd helped to make it so special. 
"We had a Contiki dinner on my birthday night (all you can eat pizza) and he bought me a cake with candles and after everyone had eaten dinner, the staff at the restaurant surprised me with the cake and everybody sang 'happy birthday!' It was such a simple act but one that truly changed my life. 
"It was the first birthday I had ever celebrated where I was genuinely happy to be alive. For so long I had struggled with mental health issues and on previous birthdays I had struggled the most. Traveling and meeting so many amazing people on each Contiki has bought me so much joy and spending my 19th birthday with some of the most incredible people in the world renewed my perspective on the life I am currently living.
"Boyd was so enthusiastic about ensuring everyone chases their dreams in the future regardless of societal expectations and to always strive for happiness. He is the reason I dropped my law degree (which I hated) and started my teaching degree (which I am utterly in love with). He made that trip pretty special and I will be forever thankful for the lessons he taught me."
From Emily, a Contiki traveler from Australia
For Contiki Trip Manager Carly Mayberry,
"The moment I stepped on the bus in Budapest on the Mini Balkan tour I was impressed with the welcoming and energy that Carly showed. Due to my physical disability I found Croatia challenging, but Carly was clearly aware of this and regularly checked in on how I was finding the trip and offered help. In particular, the access was challenging when visiting Plitvice Lakes in Croatia but Carly was determined to make it easy for me to explore the area. She arranged for the bus driver to park closer and helped during difficult climbing parts.
"I have traveled with Contiki since 2008 completing over 14 Contiki trips! Carly stood out for her inclusive nature and positive energy throughout the trip inspiring me to continue to travel the world making lifelong friends and memories."
From Peter McCarthy, a Contiki traveler from the UK
For Contiki Trip Manager Meagen Chandler,
"I booked a Contiki trip to Spain to celebrate my admission to medical school. What I didn't expect was how much our trip manager Megs would shape my memories. She was an actual encyclopedia of Spanish history and culture and shared these factoids dressed in costume and in a manner comparable to the most binge-worthy of Netflix show.
"Beyond this, Megs orchestrated one of the most memorable nights of my life in Ibiza. She accompanied a smaller group of us to not one, but TWO back-to-back full club sets in one night and not once did her infectious energy waiver.
"Our mega group was boisterous and challenging at times, but Megs never lost her cool and always made the effort to accommodate everyone. When I think about my two weeks on Spanish Spree, every memory is in some way attached to Megs. From our Contiki day song to sipping Kalimotxos in the historic streets of Pamplona to dancing all night in Granada, Megs ensured we lived every day in Spain with no regrets!"
From Alexandra Barras, a Contiki traveler from Canada
For Contiki Trip Managers Bianca and Steve,
"To this day I still look back and think about how genuinely happy I was on my Contiki trip. Since the tour, I married my girlfriend from the time and met up with a friend in Singapore last year that we made on the trip. I've traveled interstate to catch up with other people we met on trip and some of the group even came to our wedding!
"It was experiences, feelings, and memories I'll always treasure. And that's thanks to our Trip Managers!"
From Jason, a Contiki traveler from Australia
For Contiki Trip Manager, Tai-Leigh,
"I took my first Contiki (Paris for Christmas) at age 30, not knowing what to expect. From the moment I met Tai-Leigh in the Contiki basement, she lit up the room. Tai-Leigh has an incredible way of making you feel welcome and creating a travel group that's more like family than a bunch of strangers.
"She ensured that everyone on her trip was happy, comfortable, safe, but most importantly welcomed. She made sure that no one was left out of any event.
"After our Moulin Rouge tour, Tai-Leigh and others went to a bar. A few of us didn't drink, so Tai-Leigh waited with us and paid for a taxi to take us back to the hotel safely. She didn't leave until every single one of us was safely in the taxi.
"I wish more people were as friendly and welcoming as Tai-Leigh is. We're friends on Facebook and she, to this day, will still ask how I'm doing and talk to me."
From Lasha, a Contiki traveler from the USA