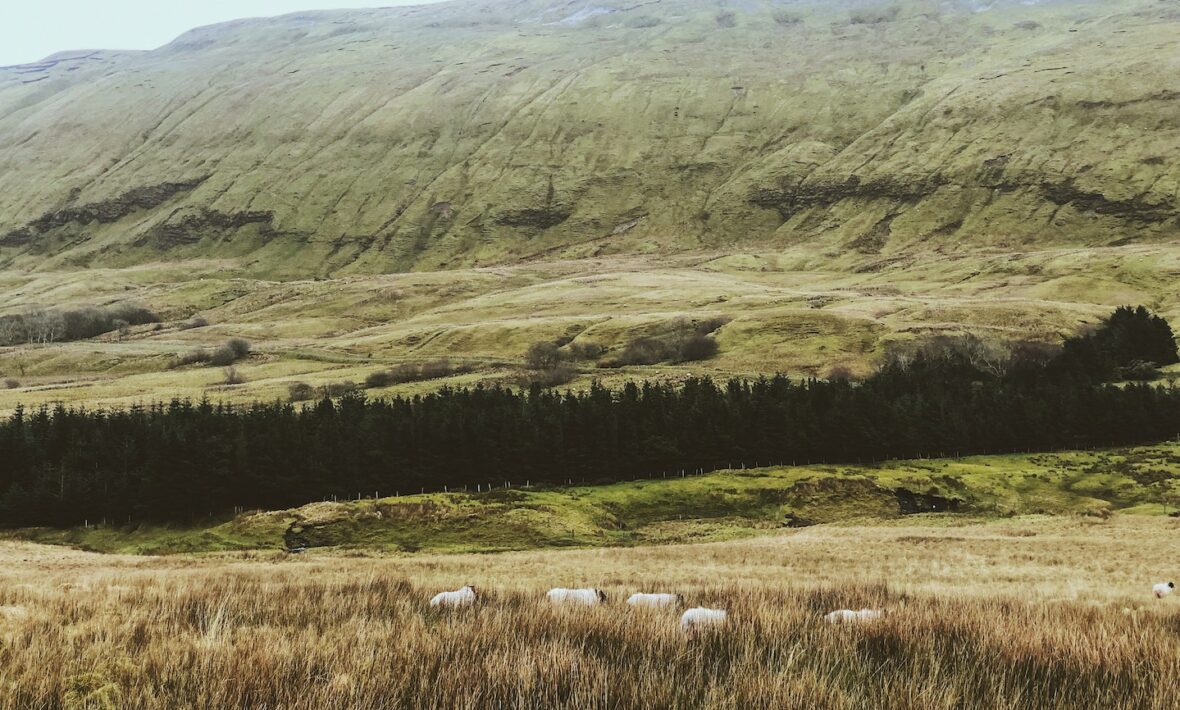 It's the novel-turned-series that we're all addicted to right now – Normal People has had thousands of us tuning in on BBC and Hulu and there's a whole Insta account dedicated to lead character Connell's chain necklace (30,000 followers and rising!).
Yep, Sally Rooney's NY times bestselling love story has us HOOKED. But the real question on everyone's lips is: where are all the Normal People destinations and how can I start dreaming about all the stunning places where Connell and Marianne hang out? From the wilds of Ireland to the cicada-filled valleys of Northern Italy, we've got you. WARNING: this article contains some spoilers…
View this post on Instagram
1. Connell and Marianne's romance blossoms in… Enniskerry, Wicklow
The couple grow up together in Sligo – a rural town in the north of Ireland. But Marianne's family home is actually shot just outside Dublin in Enniskerry, Wicklow. The house is a real beauty; a hunting lodge thought to be part of the Powerscourt Estate and it's where Marianne and Connell share their first kiss. The surrounding area is even more stunning, with green paddocks and rolling hills for miles.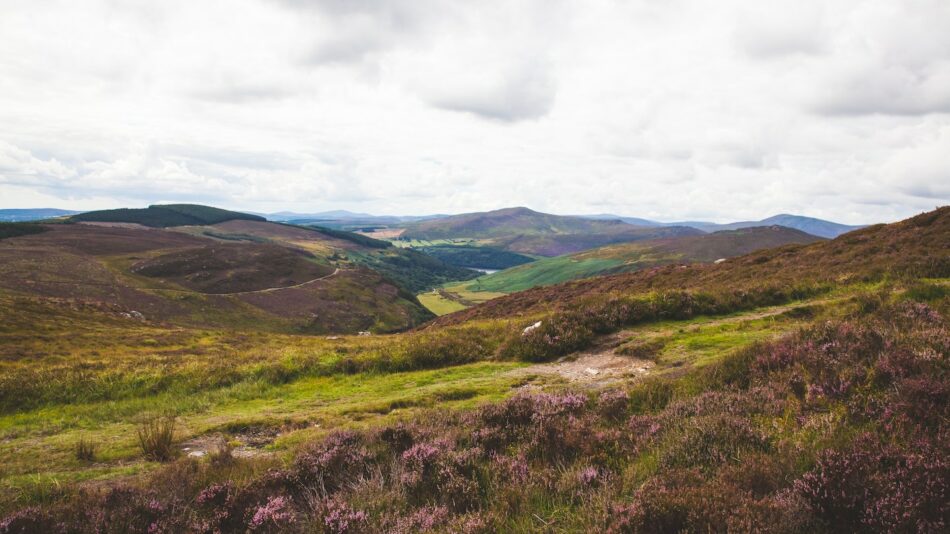 Image source:Joshua Hoffman / Unsplash
2. They get to know each other around… Streedagh Beach & Streedagh Point
Throughout high school, the pair continue their secret romance around the fictional town of Carricklea. They often steal away to the beach, which is actually Streedach Beach – a stunning 3k of rolling sand that makes up part of the Wild Atlantic Way. Later, they sit contemplatively on the grass-covered dunes of Streedagh Point, thinking deep thoughts but continuously missing the mark with each other. No, YOU'RE frustrated.
View this post on Instagram
3. Connell home was filmed in… Shankill, South Dublin
Connell's family house is a bit less grand than Marianne's. His home is built in a 1970s style and shot in south Dublin – made to look like a market town near Sligo and is basically the 'burbs.
4. They both leave home for… Trinity College, Dublin
With a little encouragement from Marianne, the pair head off (separately that is!) to study history and politics and English respectively, at Trinity College in Dublin. The prestigious university is 428 years old and throughout the Normal People series you'll get a tour of the entire campus. It's no coincidence that this is where author Sally Rooney studied, too.
Think grand halls, stunning architecture and the pair meeting (and moping) in many beautiful corridors and student digs. You'll often find Connell studying in Berkeley library – a brutalist building in Fellows' Square – beloved by many students.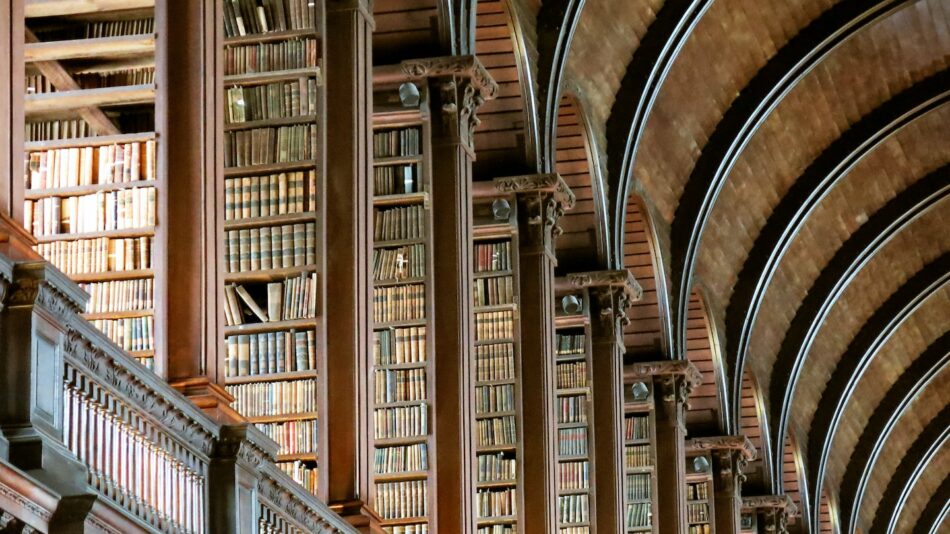 Image source:Jonathan Singer / Unsplash
5. Marianne's student digs are on… Wellington Road, Ballsbridge
During her time as a student, Marianne lives on Wellington Road, a historic street in the Ballsbridge neighbourhood of Dublin. The area would have been home to the wealthier gentry and aristocracy in Dublin, so she's pretty lucky to bag this as her university accommodation. Now, many of the big Georgian houses have been converted into apartments and have a charming faded grandeur to them. If you're ever visiting, make sure to stroll down this leafy street for a peek at some of the bohemian-style student houses.
6. They holiday together in… Trieste, Italy (but actually Stimigliano, near Rome)
Maybe one of the most iconic Normal People destinations, Marianne's crumbling country house is actually a villa in Stimigliano, north of Rome. Il Casale on Tenuta Verzano is near to the village of Sant'Oreste and was also used in Eat, Pray, Love.
Look out for the terrace scene where Connell, alongside his flatmate and Marianne's friends have a VERY awkward dinner. But with rolling views of the Italian countryside and the azure swimming pool, you'll almost forget the drama for a moment…
View this post on Instagram
7. Marianne takes a year abroad in… Luleå, Swedish Lapland
Later in the series, Marianne takes a year in Sweden as part of Trinity's Erasmus programme (and Connell misses her terribly). The scenes are stark and cold – befitting of the pair's emotions at the time – and were shot in Luleå, a small town in Swedish Lapland. Check out episode nine, where Marianne walks slowly across part of the frozen Baltic Sea as the sun sets in a very serene moment.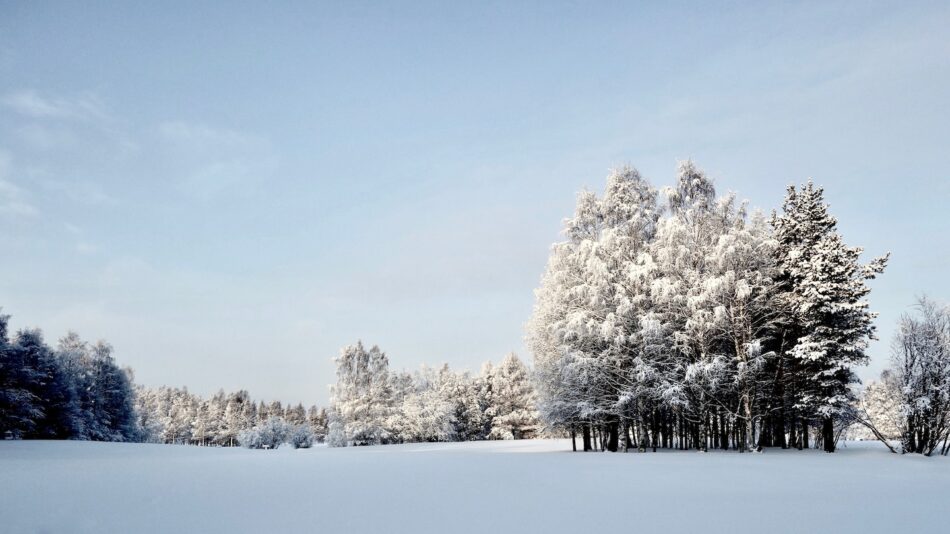 Image source:Alexander Sandberg / Unsplash
8. Connell plans on studying creative writing in… New York City
The final episode sees Marianne and Connell hanging out in a Dublin bar together. Connell has just received the offer to study creative writing in New York and the suggestion of a long distance relationships hangs in the air. As watchers, we're left to imagine how (and if) their relationship will continue, and what new streets Connell will potentially explore as he leaves for the Big Apple. WHAT. A. CLIFFHANGER.
View this post on Instagram
If all the romantic drama and jaw-dropping landscapes doesn't make you want to explore these beautiful Normal People destinations, we really don't know what will. In the meantime, we'll just leave this here… #ConnellsChain
View this post on Instagram