Positive environmental stories for a more hopeful future
Share
Positive environmental news stories may seem few and far between but there are actually lots of stories out there that should (and do) bring us hope. The Earth continues to warm and the consequences grow starker, but look closely and you can spot the seeds of resistance being sown.
There's the resistance of Mother Nature herself – ingenious and adaptable as ever – and then there's the resistance of the people around the world who refuse to sleepwalk into a climate change crisis and are making a stand. We've partnered with the TreadRight Foundation to bring you our most positive environmental news stories to guide us into the future like beacons of light.
Seville plans to turn its oranges into electricity
This positive environmental news piece is sure to brighten up your day: Spain plans to take its famous Seville oranges and turn them into clean energy.
The streets of Seville are home to over 48,000 orange trees and with that, comes a lot of waste in the form of falling fruit. Not only is this a hazard for passers by (Seville currently employs over 200 people a year to help do clear ups), it's a waste of vital energy resource too.
Rotting oranges emit methane. Now, however, an opportunity's been identified – to use this to generate electricity and help fuel water purification plants. In fact, if all of Seville's oranges were harvested, they could power 73,000 homes. It's an innovative, alternative approach to future energy-resources that work, and we can use. Our future's bright (and it's orange).
Image source:Unsplash
These biodegradable masks turn into flowers if you plant them
Most of us have experimented with face masks over the course of the pandemic, testing out different styles, shapes and colours to find the right fit. Most of us have probably thrown a fair few away. And if not, we've definitely seen public spaces littered with other peoples. That's what prompted this woman's brainwave.
Marianne de Groot-Pons, a graphic designer from the Netherlands, came up with the idea of biodegradable face masks that you can recycle and 'give back' to Mother Earth. The masks are made from rice paper and contain flower seeds, with bands made from sheep's wool. They offer the same protection as a homemade facemark and once you've finished with it, you can plant it, then let the seasons do their magic. So, this time next year, you'll have a more positive reason to remember the pandemic when your blooms are in full flourish.
Image source:Marie Bee Bloom
Dolphins return to DC
Dolphins are back in the USA capital – and no, it's not because of Covid-19. In the 1970s, Washington DC's Potomac river was once one of the most polluted in America, and dolphins would turn up their bottle noses at the thought of splashing around in all that muck.
But years of clean ups and environmental initiatives seem to have paid off and now, they're back.
Remarkably, scientists recently spotted a dolphin giving birth in the river for the first time, so they're not just hitting up DC to play; they're coming to breed too. It's a huge victory for the environmental protection programmes that started cleaning the city's act up in 1972.
https://www.instagram.com/p/B7t9Vm1p2yl/
South Korea is the first East Asian country to pledge to reach zero emissions by 2050
South Korea's Green Deal pledges zero emissions by 2050
In 2020, South Korea's Democratic party won a landslide victory, giving it a huge mandate for a 'Green New Deal.' Under the plan, South Korea became the first East Asian country to pledge to reach net zero emissions by 2050.
In light of the pandemic and its impact on the economy, the government have adapted slightly but are still pushing ahead with the plan in order to roll out a K-New Deal Fund in March. This will comprise public and private investments of $3.5trillion, with a focus on small businesses to help stimulate economic growth post-pandemic.
The plan will invest huge amounts in renewable energy and seeks to phase out carbon and coal, whilst rewarding those who invest 'green'; the industrial sector will be a key focus here with subsidies of up to $33million to those buying hydrogen electric vehicles. The language used by the party matches the EU's 'Green Deal for Europe,' and US democrats 'Green New Deal', suggesting a global approach to a renewable future. We're all in this together.
A 1,000-year-old cherry tree blooms in Japan
Trees are the embodiment of Mother Nature's resilience and beauty, and if you need a reminder of just how strong the natural world is, just take a look at the monstrous Takizakura (waterfall) cherry tree in Mijaru Japan.
At least 1,000 years old, Takizakura has survived wars, famines and yes, diseases. Incredibly, it even survived the Fukushima nuclear disaster in 2011 and the radiation fallout that devastated Mijaru.
Due to the pandemic there are no visitors this year, but the tree's cascading blossoms are in bloom, all the same. Takizakura stands strong as a symbol of hope and survival when we need it most.
Image source:Contiki
A soccer team are trialling a kit that's made from recycled coffee beans
The Forest Green Rovers, a soccer team in the UK, are currently trialling a kit made from coffee bean waste making them FIFA-known as the 'world's greenest' club.
The club had been trying to identity more sustainable materials to use for sports kits after discovering the majority use synthetic materials and plastic. Now, they've developed one that's made using 35% recycled coffee grounds and 65% recycled polyester.
If the trial is a success, they hope it will encourage more teams around the globe to adopt more sustainable practices – and clothing –  in sport. The fashion industry uses 1.5 trillion litres of water and emits 10% of all global carbon dioxide emissions annually, so this is a hugely positive step towards change that's needed.
The club will sell prototypes of the kit, with proceeds donated to One Tree Planted charity, a previous partner of Contiki's, but that's not all: along with its sustainable kits, the club is also powered by wind and solar energy and is the world's first vegan football club. Sport of the future? We think so!
Image source:Forest Green Rovers kit
150 Catholic institutions have pledged to move away from fossil fuels
Sometimes, looking at the melting ice caps and plastic washing up on our beaches, you have to ask yourself: what would Jesus do? Well, now we have a pretty good idea. Under the guidance of Pope Francis, the Catholic Church are calling for bold action on climate change. And now, 150 Catholic institutions have pledged to rid themselves of any ties to fossil fuels, while calling upon Catholics around the world to take a similar moral stand. Through this commitment they hope to stigmatise fossil fuels and shape the moral perceptions of carbon emissions.
Daniela Finamore of the Global Catholic Climate Movement said that the Catholic Church can "redefine the moral code of the societies and stigmatize the fossil fuel system and create a sort of moral turning point within society." Finally, some positive environmental news.
Image source:Contiki
Renewable energy sources now account for over 21% of the USA's electricity use
Wind and solar turn up the heat on the oil industry
Covid-19 has caused oil and gas prices to plummet, which 10 years ago would probably see their use increase dramatically. But that isn't the case today – far from it. In fact, renewable energy sources now account for over 21% of the USA's electricity use, and the wind and solar energy industries continue to soar, just as oil companies face an uncertain future.
In many parts of the world, turbines and solar panels produce much cheaper energy than coal and natural gas. It's clear that energy is only heading in one direction, and the future is renewable.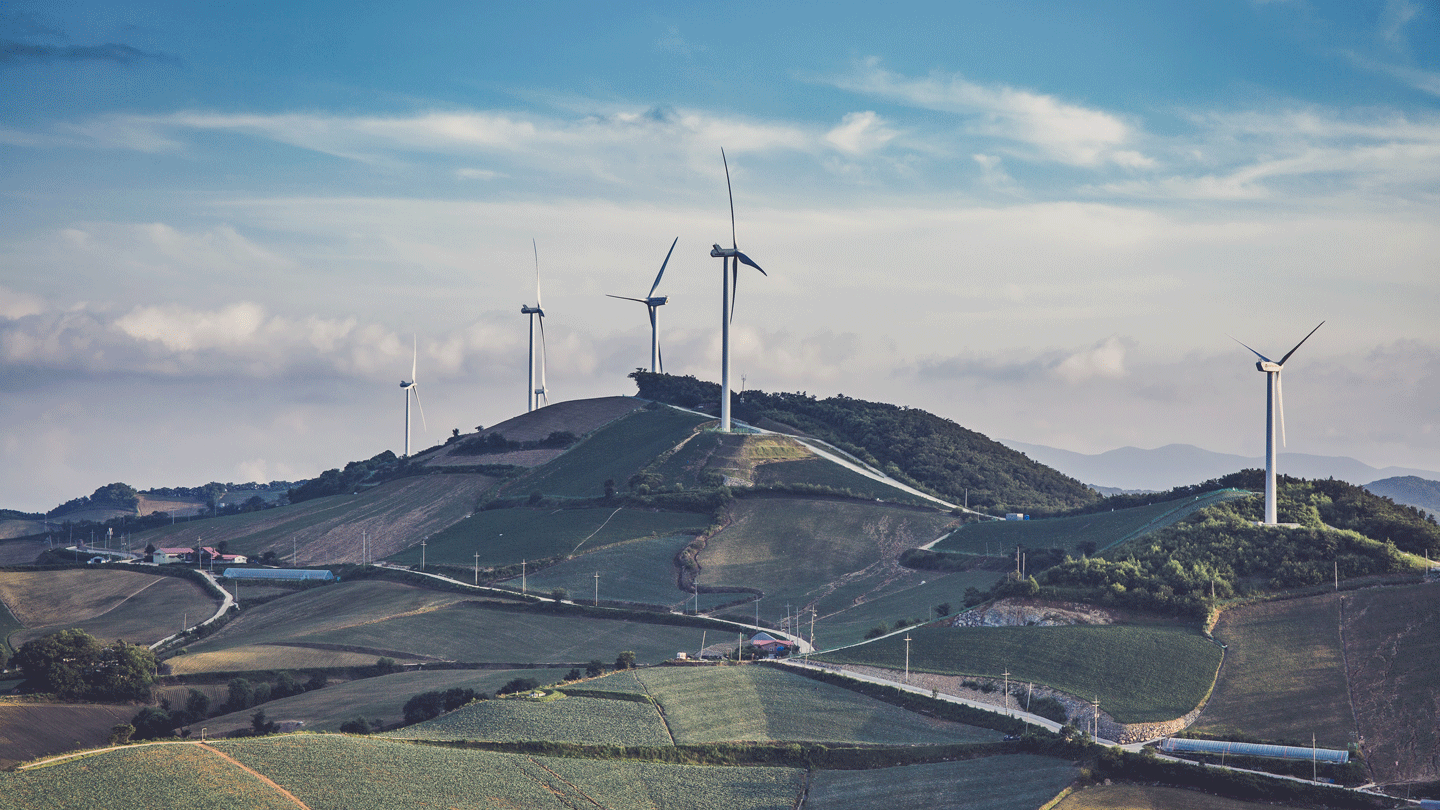 Image source:TJK @ Unsplash
We can 'sea' clearly now
With bleached coral and destroyed ecosystems, it's hard not to wonder whether we've done irreversible damage to the world's oceans. Well, don't dismay. A recent study suggests that if we take decisive action, we can repair the world's oceans substantially in just three decades.
If we can step up to the challenge, by reducing carbon emissions and working to restore damaged ecosystems, the study suggests that we can substantially rebuild our marine environments by 2050.
The study describes rebuilding marine life as a "doable Grand Challenge for humanity, an ethical obligation and a smart economic objective to achieve a sustainable future." As ever, it's in our hands.
Image source:Contiki
Germany exceeds renewable energy milestone
Germany's renewable energy targets remain impressively on-track. The EU powerhouse pledged to deliver 65% of its energy through renewables by 2030, and with 46% reported to have come from renewable at the end of 2020, it looks like they're most of the way there.
Energy derived from wind turbines and solar panels is up 11 billion kilowatts from 2019, showing a remarkable upwards curve. Germany's approach to the climate crisis is a model we can all learn from as we move into the new decade.