15 travel inspired decor ideas to bring the world to your home
Share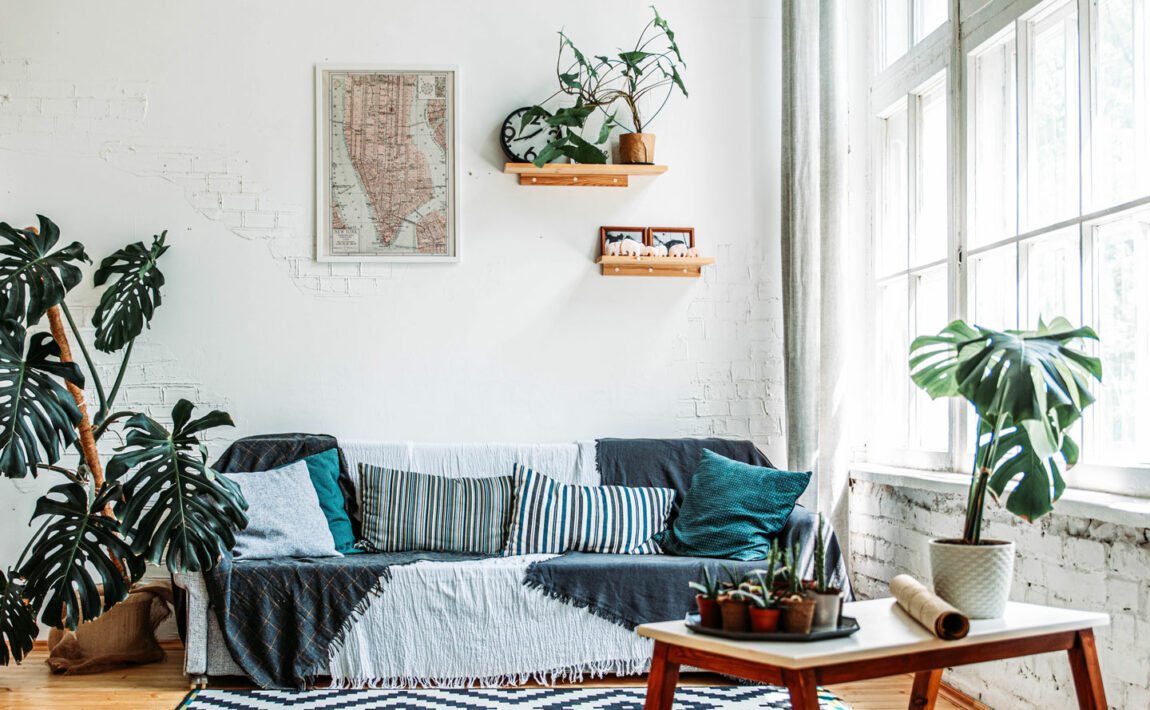 While many of us are saving up and dreaming big for our next trips, or reminiscing holidays of the past, it's easy to bring the world into our homes with a bit of travel-inspired decor. We've rounded up the best wanderlust interior ideas you need in your life…
1. Frame your travel postcards and posters
Postcards, art cards and posters are great ways to pay tribute to your travels. So, dig out all the bits you've collected over the years and FINALLY get them up on the wall. Place them in prominent areas like above your desk to help you stay motivated or as you enter your home to give yourself an instant lift.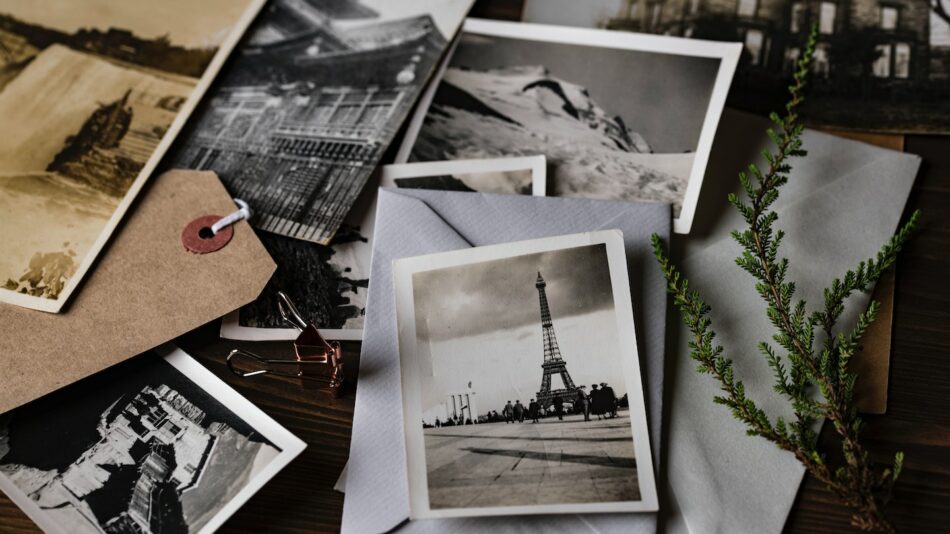 Image source:Joanna Kosinska / Unsplash
2. Use vintage luggage as furniture
Keen to kick your saving-mode into gear? Nothing will put travel front and centre in your brain like constantly being reminded of your passion to see the world! Vintage luggage can be picked up for an affordable price at thrift stores and can double as aesthetically pleasing storage in your house if you're not travelling. It's a simple and stylish way to fill your home with travel-inspired decor.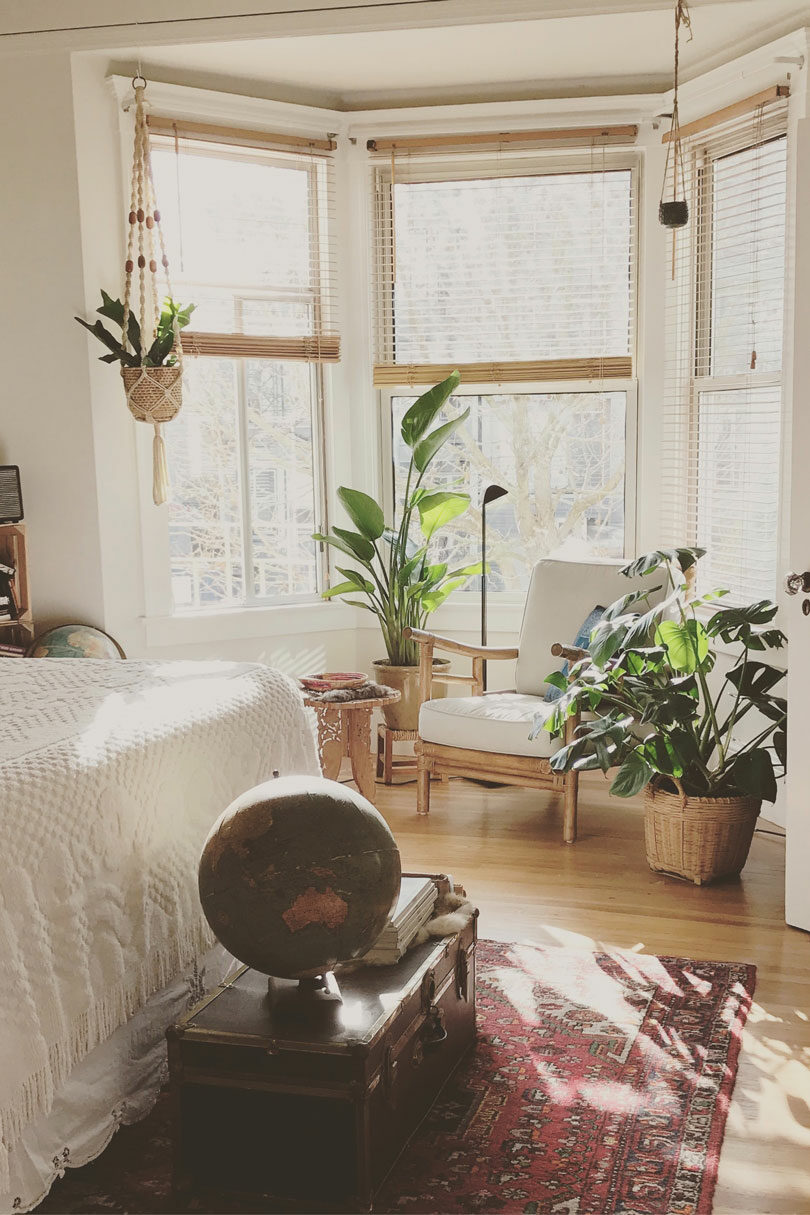 Image source:Timothy Buck / Unsplash
3. Install wall decals
Love a destination oh-so-much? Immortalise it on your walls and bring a taste of your travels home with you. Wall decals can be a great addition to your home, especially if you want to have an international flair to your decor (without making a permanent change).
4. Purchase a unique map or globe
We're not talking your run-of-the-mill geography class map. You can find artistic and creative maps of the world – or the region you want to travel to – and keep your eye on the prize. There are world scratch maps where you can scratch off the gold foil over a destination you've visited, which is a great way to see where you've been and where you still need to see! Globes are also available in a range of fun styles now, including light-up globes which are ridiculously cool.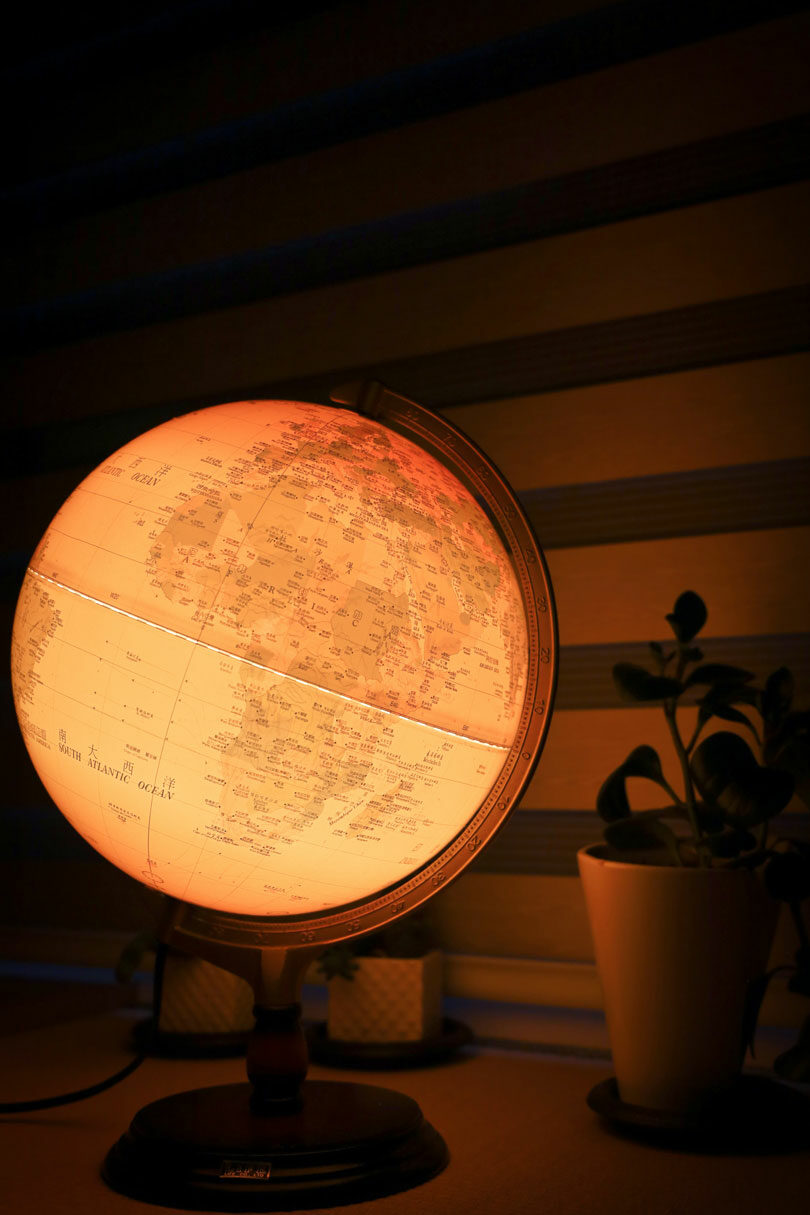 Image source:De An Sun / Unsplash
5. Create a memory jar
A Memory Jar is filled with special trinkets you picked up on your journey. From jars of shells from the beaches in Europe to ticket stubs from every train, plane and tourist attraction. There are plenty of ways to play up travel pieces into a cohesive design that will match your design aesthetic! 
6. Find creative ways to display your purchases
You can display items you collect while on the road. Pick up an intricately designed rug in Morocco? Purchase some beautiful face masks in Venice? Hang them on your wall or display around the home as artwork.
7. Make a souvenir shadow box
Pick out a large shadow box frame from your local market or discount store and fill it with precious memories like tickets, photographs and other memorabilia from your trip.
8. Channel the local aesthetic
Fallen in love with the style of a city? Think about the elements that make it unique, or search the style on Pinterest, for ideas of how to incorporate their trends into your home. Go industrial for a Brooklyn-inspired look, or embrace colour and bold prints to bring the vibrant markets of Morocco into your home.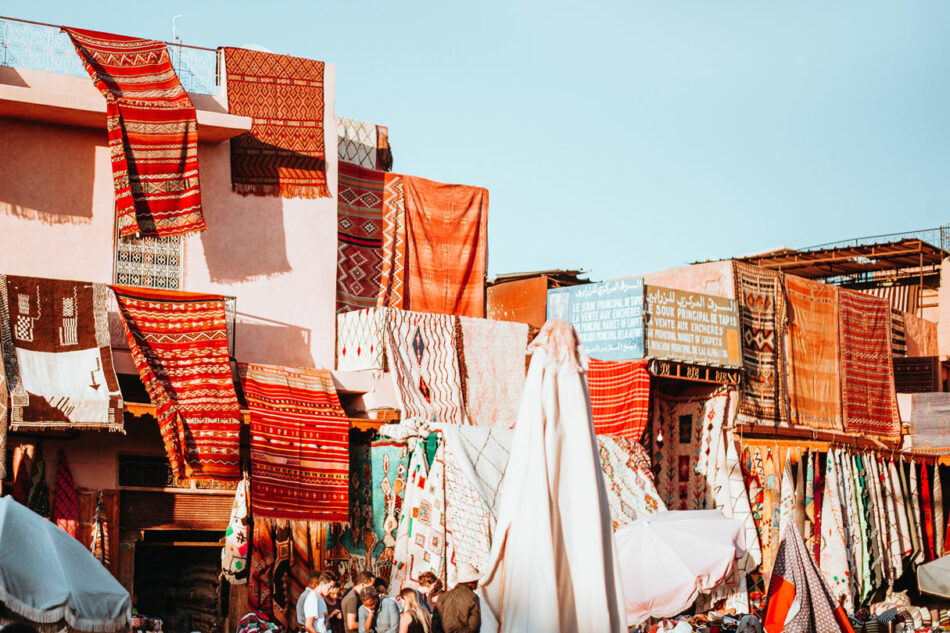 Image source:Annie Spratt / Unsplash
9. Get your collage on
Making a collage might seem so third grade, but it's actually a lot of fun to sit down and piece together keepsakes and photos from your beloved holidays. You can use the collage to create your own custom travel-inspired decor by framing the collage on your walls or even popping the collage under glass on your coffee table.
10. Turn your memories into coasters
Like the collage idea, but miniature. You can use your travel memories, or even just photos and maps of iconic landmarks, to make unique coasters for your home. These cute little travel-inspired pieces are a smaller way to bring the world into your home if a big wall decal or framed photos just aren't your jam.
11. Create a travel-themed gallery wall
You've surely seen them all over Pinterest, but a gallery wall is a collection of hanging portraits and prints organised along one wall. Like our first point, you can frame art cards, posters, photographs and other travel memorabilia to create a travel-inspired gallery wall that reminds you of the good times AND inspires you for your next trip.
12. Keep your collections on display
Some people pick up novelty mugs, others collect local coins and tokens, whatever little trinkets you like to collect when travelling deserve to be displayed on your home. Instead of throwing them in a drawer, display small items in glass jars, or line up your larger items in the kitchen, living room or bedroom depending on where they fit best!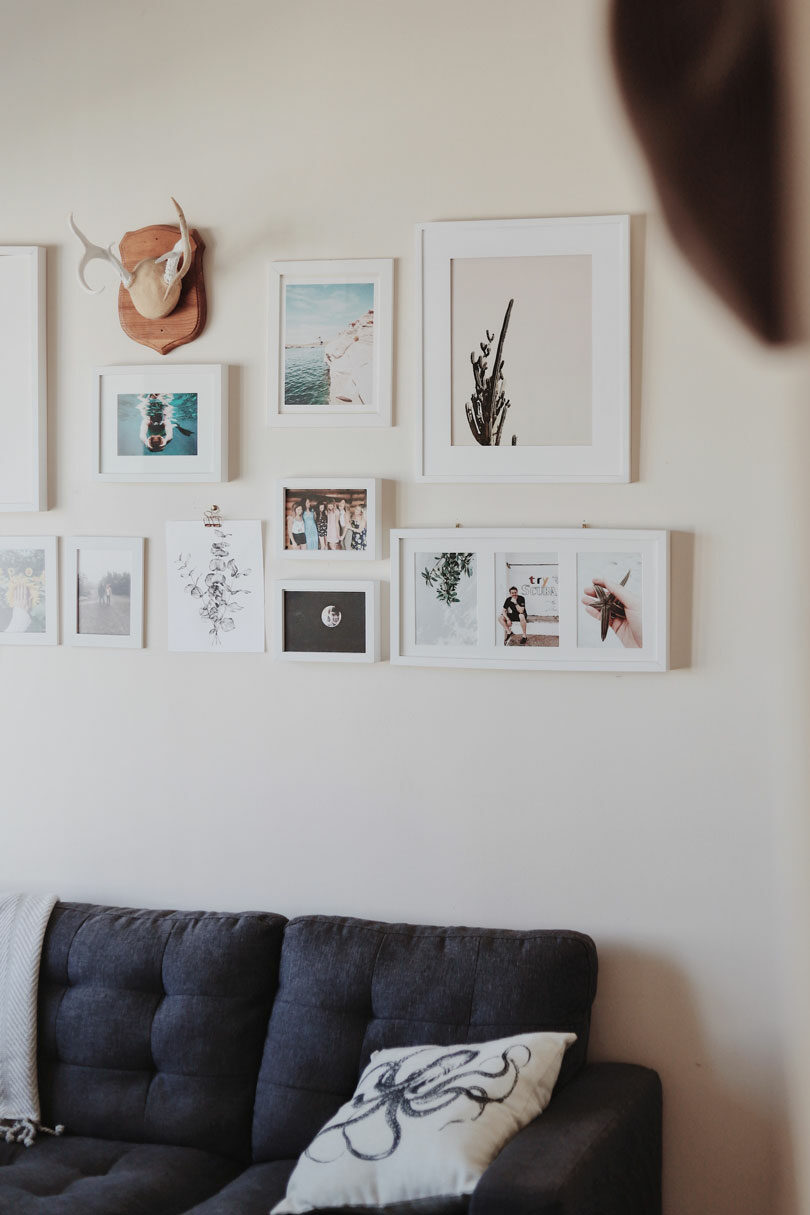 Image source:Amy Humphries / Unsplash
13. Turn your trip photos into a calendar
Using the best – and funniest – photos from your holiday, create a calendar for your workspace or kitchen, to bring a personalised touch to your travel-inspired decor.
14. Make travel scrapbooks for your bookshelf
Bookshelves are back, with more and more people sharing their #shelfies on social media. Show off your passion for travel by allocating space in your bookshelf to your very own scrapbooks or photo books from your recent vacay.
15. Bring the outdoors in
Fall in love with the purple wisteria flowers in Positano? How about the lush landscapes in Bali? Bring some of that natural tranquillity into your home by cultivating an indoor garden or simply bringing one plant into your living space. Every time you look at your plant(s) you'll be reminded of the good times on holiday!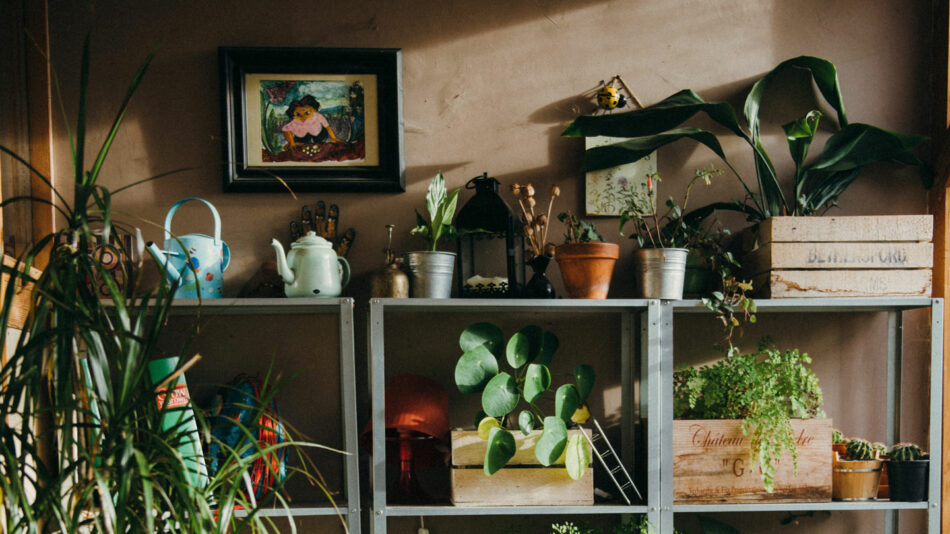 Image source:Jared Rice / Unsplash