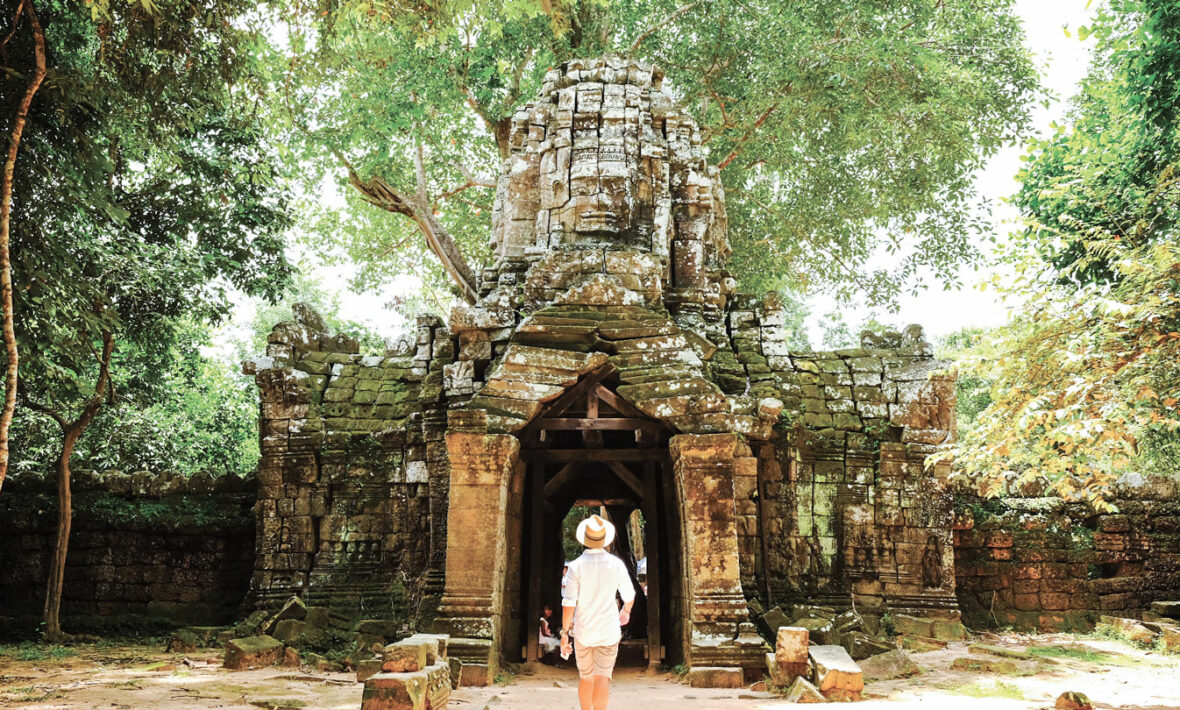 Thai islands? Or Thai temples? The captivating chaos of Hanoi? Or the sacred, saffron-scented charms of Luang Prabang? The thing is: South East Asia is so packed with outlandish beauty, decisions like these can be quite the head-scratcher. For other travellers, that is.
Because you? You're not just any explorer. You have absolutely no intention of compromising.  And, with this handy guide of how to stack up four Contikis for the ultimate Asian adventure, you don't have to.
So read on, and get ready to piece together the itinerary of a lifetime (with the perfect amount of free time to explore along the way.) Phuket, let's do this.
Trip 1: Thai Island Hopper West.
Start destination: Phuket. Dates: 2nd- 9th January
Tastiest food: Spicy papaya salad
Most spellbinding view: Seeing the rolling sands and verdant jungles of Ko Phi Phi from the best viewpoint on the island
Paradise ain't a bad place to start. So let's start with the Western Thai Islands shall we? (And Phuket, to be precise). Floating from there to the impossibly pretty Phi Phi islands, before more eye-watering island vistas in Krabi, you'll slowly discover everything you'd ever want from a vacay.
Jaw-dropping beaches (one so jaw-dropping they it's the titular star of a Leo movie).  Cold cocktails sipped from coconuts. Insane nightlife. Oh, and local guides to show you around – plus accommodation, new friends and envy-inducing experiences all included. Life doesn't get much better than this.
Don't lie in that hammock for too long, though. We're just getting started. And (*checks time*), you need to get to Bangkok.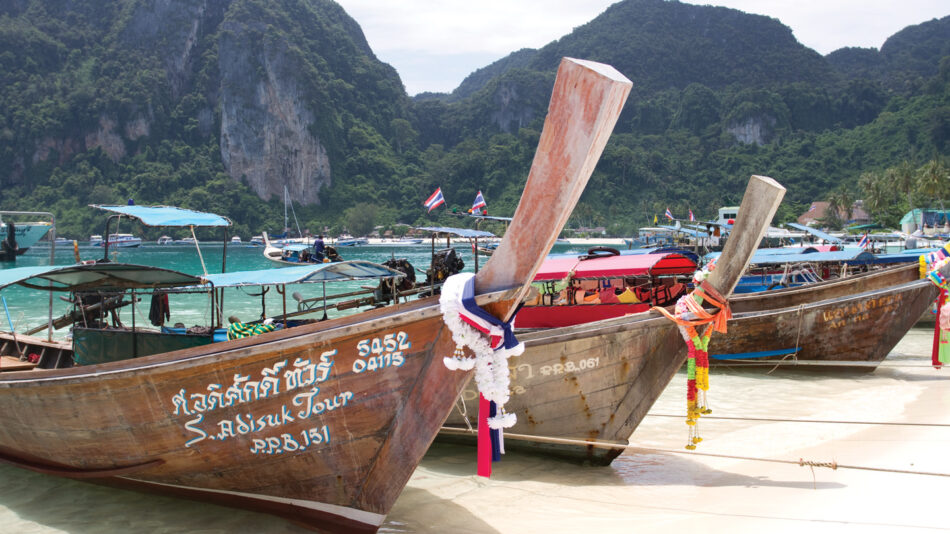 Trip 2: Northern Thai Highlights
Start destination: Bangkok Dates: 9th – 16th January
Tastiest food: Khao Soi (coconut noodle soup)
Most spellbinding view: Cycling past the towering spires of Ayutthaya
It's a very cheap and very quick flight from Krabi to Bangkok. Which is just as well, as we've got another adventure to kickstart. Though if you're tired after your flight (and maybe all those full moon parties), don't worry: your first day is about poolside hangs and DIY exploring (with guidance from your expert Trip Manager of course). 
Then it's time for touring gilded palaces, sleeping in a hotel constructed from floating rafts, chasing waterfalls, cycling to temples, and learning new things, from cooking Pad Thai to fighting Muay Thai. Because the only thing better than exploring Thailand's soulful North is doing it with Contiki. Why? Because you can focus on the waterfalls and spicy soups, whilst we hand-pick epic accommodation, tasty restaurants and unique experiences, every step of the way.
Look, we get it. It's impossible not to fall in love with Pai, or Chiang Mai. Which is why we gave you a few extra days to explore, feast, repeat to your heart's content. (Here's a handy guide if you're stuck for things to do, but trust us, you won't be).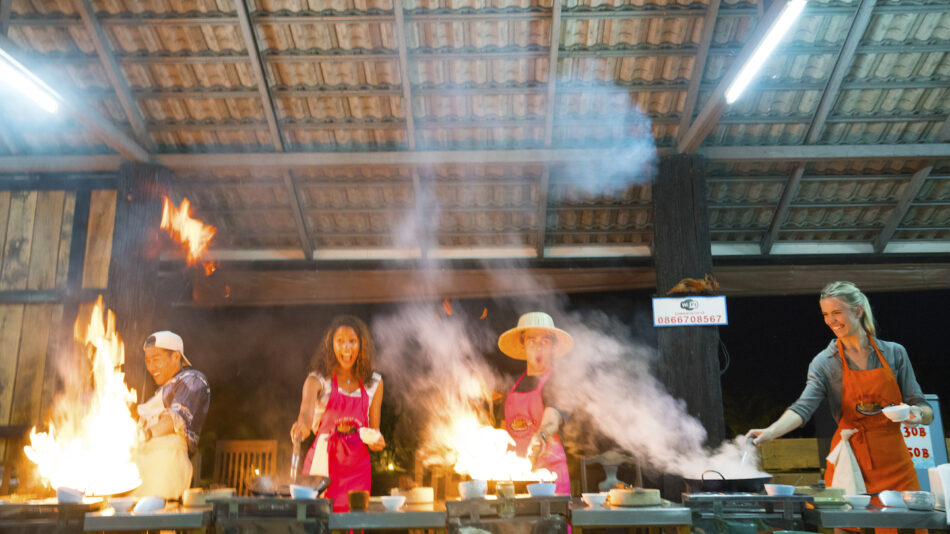 Trip 3: Cambodia & Laos Uncovered
Start destination: Luang Prabang. Dates: 21st – 29th January
Tastiest food: Pleah sak ko (beef ceviche)
Most spellbinding view: Watching buddhist monks give alms by the riverside in Luang Prabang
We know. You didn't want to leave Thailand. But before feeling down, have a look at what's up next. Exploring Angkor Wat. Taking part in a riverside alms ritual under a golden sunrise. Getting in touch with some sorrowful history in Phnom Penh, or quad biking in Siem Reap.
The best part about exploring Cambodia and Laos with Contiki is that each day is different. And, somehow, each is even more spellbinding than the last.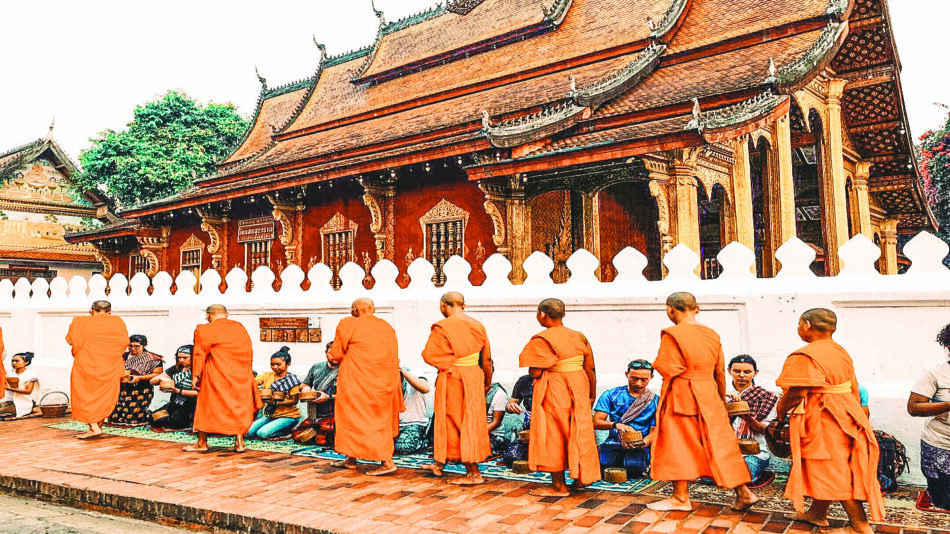 Trip 4: Vietnam Highlights
Start destination: Ho Chi Minh City Dates: 31st January – February 9th
Tastiest food: Bánh Mì (a fragrant meat baguette)
Most spellbinding view: Admiring the soaring karsts of Ha Long Bay from the deck of a traditional Junk Boat
After a free day spent either in Siem Reap or Ho Chi Minh (decisions, decisions), it's time to sink your teeth into Vietnam. From the storied charms of the Capital, to the golden sands and turquoise waters of Nha Trang. Cycling past chic tailors under the glow of hanging lanterns in Hoi An. Or immersing yourself in historical Hanoi. 
And then, it's time for the cherry on top. Because it's only right you end your adventure on a high. We're talking about 2 days spent on a traditional (but pretty luxe) Chinese Junk Boat, sailing across one of the most beautiful travel destinations in the world: the Unesco Heritage site of Ha Long Bay. 
Drifting through the limestone-studded seas of the Gulf of Tonkin. Passing hidden lagoons, and thicketed forests. Exploring dreamy, glowing grottos by kayak.  Breathe it all in, ingenious, trip-stacking explorer: because there's no better way to bring your epic Asian adventure to a close.
Although. Saying that. Japan is open again…