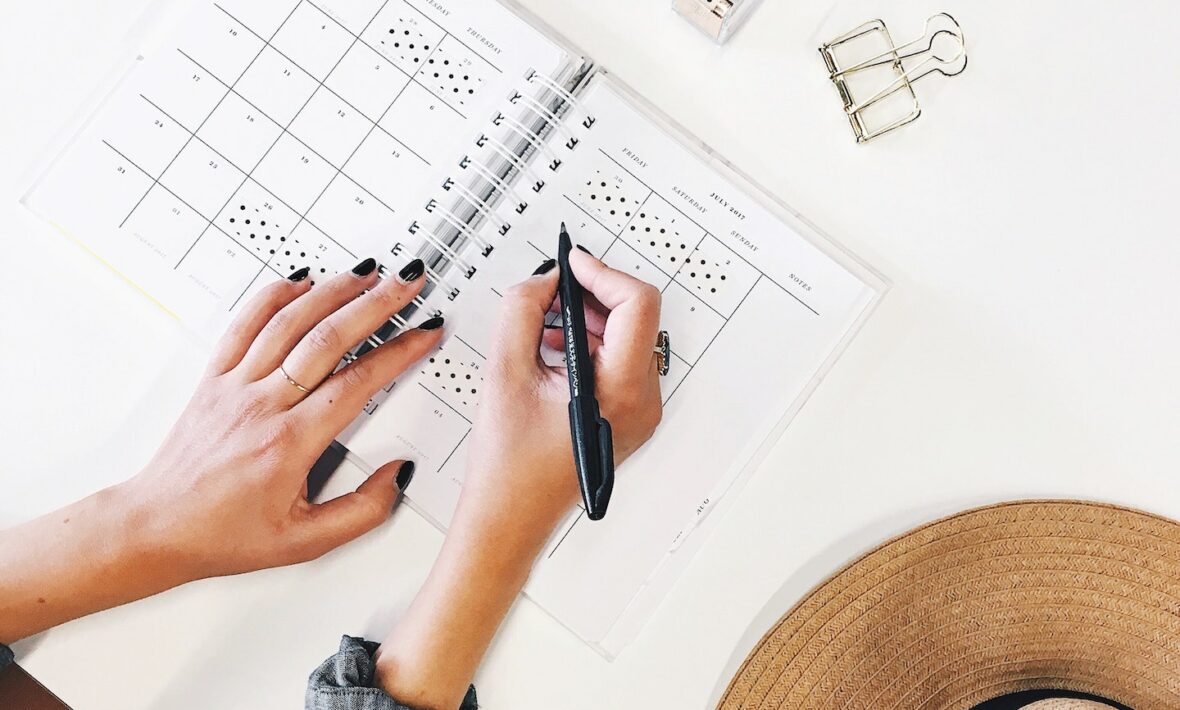 Yes, the world is temporarily locking down and millions of us are practising social distancing amid the Coronavirus pandemic. However, for those of us who are fortunate and privileged enough to be WFH or staying home with our families, friends and partners, we can still keep fuelling our creativity, imagination and productivity. During this horrible (and let's face it, anxiety-inducing) time, I've found that it's possible to keep active and feel positive with a few simple activities. Here are my 14 tried-and-tested ways to look after my wellbeing during my time in self-isolation…
1. Indulge in a good read
Wipe the dust off and get stuck into that book that you've been meaning to read for ages. Swapping my phone for a book before bed has helped me sleep better and reduced my stress levels at the end of the day. 
If you're on the hunt for the right book, Good Reads has an extensive list depending on what you're looking for. For something a little more personal, I follow @booksandburgs, and her reviews are great! Even if you're married to one genre, try broadening your options. I recently read Prisoners of Geography to top up my knowledge of global politics. And while I'm not a huge fan of self-help books, a lot of my friends have recommended The Subtle Art of Not Giving a F*ck for an uplifting, empowering read during our self-isolation.
Some of my other recommendations include:
For something gripping: Kite Runner & Thousand Splendid Suns, both by Khaled Hosseini 
For an easy, funny read: Queenie by Candice Carty‑williams
For adventure: Shantaram by Gregory David Roberts
For a great plot twist: We Were Liars by E. Lockhart
For horror lovers: literally any Stephen King book
For thrill seekers: Fight Club by Chuck Palahniuk
For epic fantasy: all the Game of Thrones books
View this post on Instagram
2. Start learning a new language
Guten tag, Bonjour, Konnichiwa, Olá, Namaste! Living in quarantine might just be the time to learn a new language – if you're feeling up to it. Why not make your language choice based on a destination from your travel wish list? I'm using a free app called Duo Lingo to brush up on my German. I lived there for a year and love to go back and visit – hopefully I'll get a chance to practice it live this year! I'm also fluent in Punjabi, so having regular phone calls with my Grandma is helping me improve that too. A couple of my friends use Babbel, they're offering 6 months free right now.
3. Make the most of live stream and digital workouts
We all know that exercise stimulates your mind and can improve both your mental and physical health. However our time in self-isolation has made staying active far more difficult. If you're feeling up to it, it's time to get creative. My fave online workouts are from Joe Wicks, Group HIIT & POPSUGAR Fitness. If you're lacking weights to perfect your #squatgame, then try using items around the house such as plant pots, tinned food or books (just be sure you don't drop it!).
Love to dance like me? @studio68london & @basedancetudios are currently sharing live classes. Alternatively, there are plenty of user-friendly fitness apps if you like a little more structure or want to set goals – GymShark and Centr apps provide planned workouts or Barry's Bootcamp are offering Instagram live-streaming workouts. Following some of these workouts has helped me feel a lot more confident in myself, plus feeling part of a big global community is giving me a little lift each day.
View this post on Instagram
4. Get growing at home
I started with an Aloe Vera plant, taking cuttings and using it to treat my acne – amazing! Fast forward to today, and I'm lucky enough to have a huge collection of indoor plants. There are a range of benefits to having indoor plants, and I can definitely say that they've helped to improve mood during this time. I'd recommend an Aloe Vera, spider plant and rubber plant as your indoor starter pack.
But, why stop there? Instead of purchasing your herbs from the supermarket, let mother nature do it's bit and grow your own! We've just planted ours and not only does it save money but also reduces your plastic use. My friend has been using things from around the house to pot them in, like milk bottles, jars and tins – good for reusing too.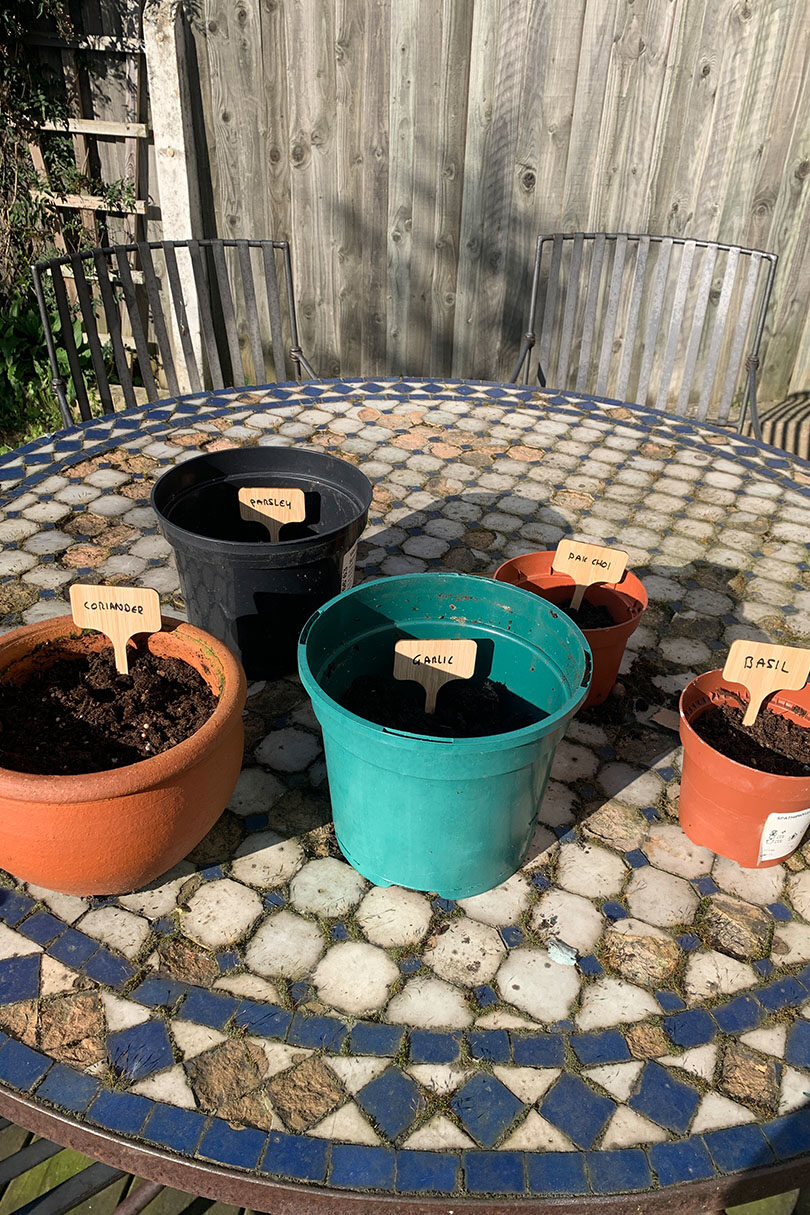 5. Schedule in some de-stress yoga time
I like to separate exercise and yoga, with yoga helping to restore balance, especially with how daunting the outside world may seem right now. I love Yoga with Adriene – she has specific moves to help with stress and transitions in your life. Shona Verture is another to look out for as she does everything from yoga to fitness to healthy recipe ideas.
It's also great to see brands such as Hotpod Yoga adapt to the current situation and provide online classes in return for a small donation – I'd recommend Mandy Barusta. Check in with your local instructors as a lot of them will be offering live streaming services and I've found it much more beneficial as they can engage with you one-to-one. My fave is @mandyjhamat – she has options for free/paid yoga classes and daily meditation starting from the 1 April 2020.
6. Ready, steady, cook!
I have an Indian background and our grandparents living with us has meant I've been lucky to learn the tricks of the trade. During self-isolation, I've found that I'm wasting literally nothing! Even if it's a simple fix like blending everything into a soup (we made this minestrone soup with our leftover veg) or whippin' up a stir fry – everything must go. My Fridge Food is a great tool to help decrease your food waste, simply tick the foods left over and it'll generate some recipe ideas.
Here's a few recommendations for foods around the world, with fairly simple ingredients:
7. Or bake yourself happy
Watching The Great British Bake Off is always the highlight of my week, so I thought, why not live it out at home? I've gone back to basics and made bread using this recipe – although not going to lie, I'm not quite the breadwinner of the household just yet as the below #fail shows… Or you could, expand your mind and learn a new recipe, like this millionaire shortbread recipe or these delish vanilla cupcakes. Admittedly, I'm finding it harder to bake due to the shortage in supermarkets but I'm mastering the art of getting creative where possible. Alternatively, if you don't want to bake then why not try protein balls to satisfy your cravings throughout the day?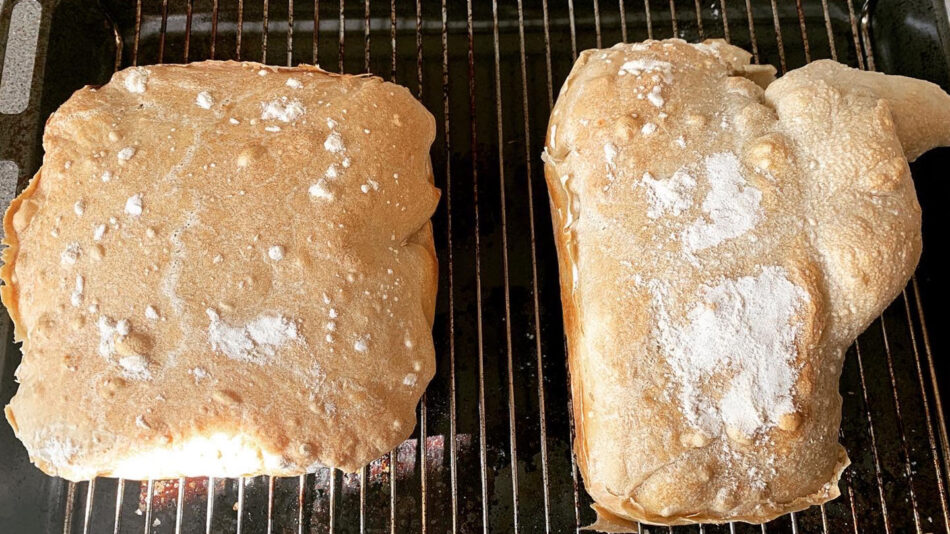 8. Focus on a side hustle
This year, a friend and I started @consciouschics – two friends trying to live sustainably in a world full of plastic. We acknowledge the challenges and share achievable tips for those working 9-5. Creating your own platform (if you have the time during self-isolation) is a great way to give yourself a new purpose, as you research and learn more about it. Through our side hustle, I've met some amazing people who truly care about the environment, so it's also really helpful when it comes to feeling more connected.
View this post on Instagram
9. Master the Adobe suite
Who doesn't love a filter for your selfies?! I've been lucky to get involved and develop my design skills as part of my job. Adobe's creative cloud has a host of apps, from Photoshop to InDesign, that'll really get your creative juices flowing. Working within marketing means I've found this so beneficial for both work and my personal life. Handily, Adobe is offering two months free for existing customers, Tech Radar shows you how. Or if you're a newbie, try a free trial for 7 days. It's the perfect way to upskill right now!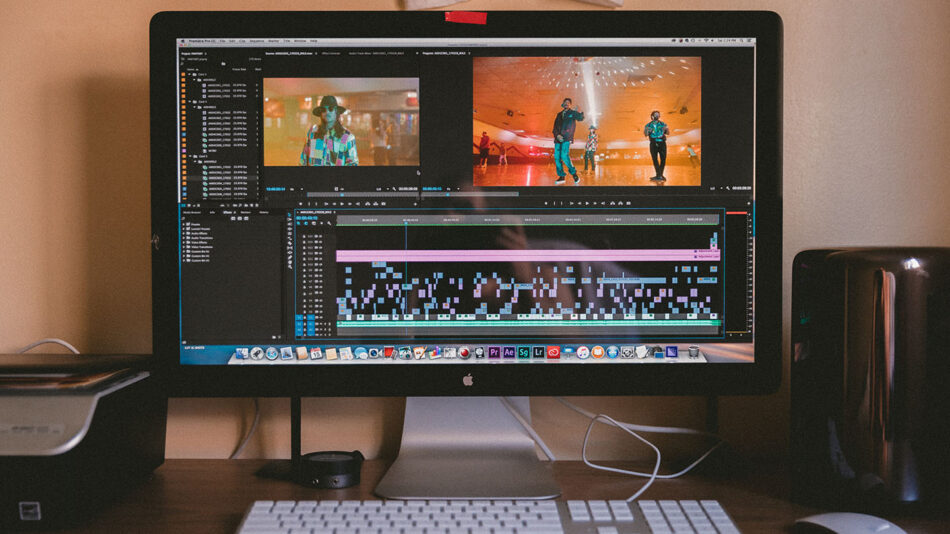 10. Or take on any type of masterclass
We're living in a digital era with access to thousands of online courses. So, I'm planning on developing my design skills further with Skill Share which is offering 14 days free of unlimited courses. Udemy has some quirky courses, my flatmate is looking into Herbalism! Or why not learn to make your own soap with Craft Courses, who are now offering online classes – the perfect solution for hand luggage (when travel is open again) rather than trying to squeeze liquids into a small bag. MasterClass has intro clips on YouTube – they're expensive but classes are led by some incredible names such as Gordon Ramsey, Anna Wintour and RuPaul! If you don't want to break the bank, some libraries are offering online courses for free if you're a member. 
11. Treat yourself to a movie (or whole series!) night
Living in quarantine = binge-watching, BUT it's important to remember that settling down to watch a great series isn't a guilty pleasure. Sometimes this is the self-care we all need, just to escape for a little while! Contiki's Movie Club is perfect during our time in self-isolation – we're choosing a collection of destination films to watch together and you can be part of our global community with Netflix Party! But also, watching TV can also open your eyes to different cultures, lingo and new technologies, so even just being a bit more mindful of what we watch can help us stay motivated from home.

12. Start making a new travel list
Once the pandemic is over (and it's important to remember that this WILL pass eventually), I don't know about you but I really cannot wait to start travelling again. To help lift me up, I'm working on my new travel wish list – all the destinations I can't wait to visit, the foods I want to taste and cultures I want to experience. So, whether you're an adventurer, adrenaline junkie or in it for the chills – it can be really uplifting to start planning again. You could always start with Contiki's Pinterest page, there's plenty of travel inspiration to get you dreaming again.
13. Keep travelling from home (yes, it's possible)
Sure, we're stuck inside but don't forget that you can still unlock thousands of virtual reality travel experiences across the world, you can explore museum archives online, take virtual walking tours and access live-stream nature cams. Every week, I'm trying to clear some time to fuel my wanderlust with one of these digital experiences.
14. Catch up with everyone you love
Self-isolation can risk you getting through the day without talking. So, this is just a friendly reminder to remember that talking to your friends, family and colleagues can have a huge effect on your mental health. I've been using free apps such as Zoom (great for large groups), House Party (play games with your contacts) as well as everyday apps such as WhatsApp and Instagram to keep in touch. I've even signed up to a befriending service for the elderly to support those that might not have anybody to speak to you.
View this post on Instagram
The list is endless, but living in a digital era right now has its perks. Plus, we're all in this together, right? However, my biggest learning during this period is about focusing on how the small positive things add up. Having a consistent morning routine, changing out of my PJs, taking regular breaks away from my workspace and trying to push myself out of my comfort zone are the small but effective ways I'm looking after my wellbeing. However, I can't stress enough that there's no expectation to emerge from self-isolation with a newly launched platform and new language under our belt! It's also okay to just put your feet up, listen to some music and unwind…