Central America travel guide
A part of the world once home to the Maya civilization. With ancient cities and pyramid-shaped Adoms of archeology. Where schools close for ash days instead of snow days. Where you flick between oceans like they're TV channels. Welcome to our travel guide for Central America: a cluster of just seven countries, small in size but grande on life. Connecting North America to South America; dividing the Pacific Ocean to the west and the North Atlantic to the east. Guatemala. Belize. El Salvador. Honduras. Nicaragua. Costa Rica. Panama. Whatever your travel-thirsty inner self calls for, this place answers. Ancient Aztec architecture, dating back to 300 BC? Check. Culturally diverse societies? Please – there are more than 20 different languages spoken in Guatemala alone. Scuba diving and snorkelling opportunities? Yup – Central America is home to some of the best coral reefs in the world. Looking to get off the beaten path? Here you can lug yourself up active volcanoes or kick back on the Caribbean coast. The Central American Rainforest is home to jaguars, squirrel monkeys, parrots, the Harpy eagle and poisonous but oh-so colourful frogs. It's simple. Central America should be central to your travel plans. Here are our recommendations for what to do and where to go.
In this article
Introduction
Best time to visit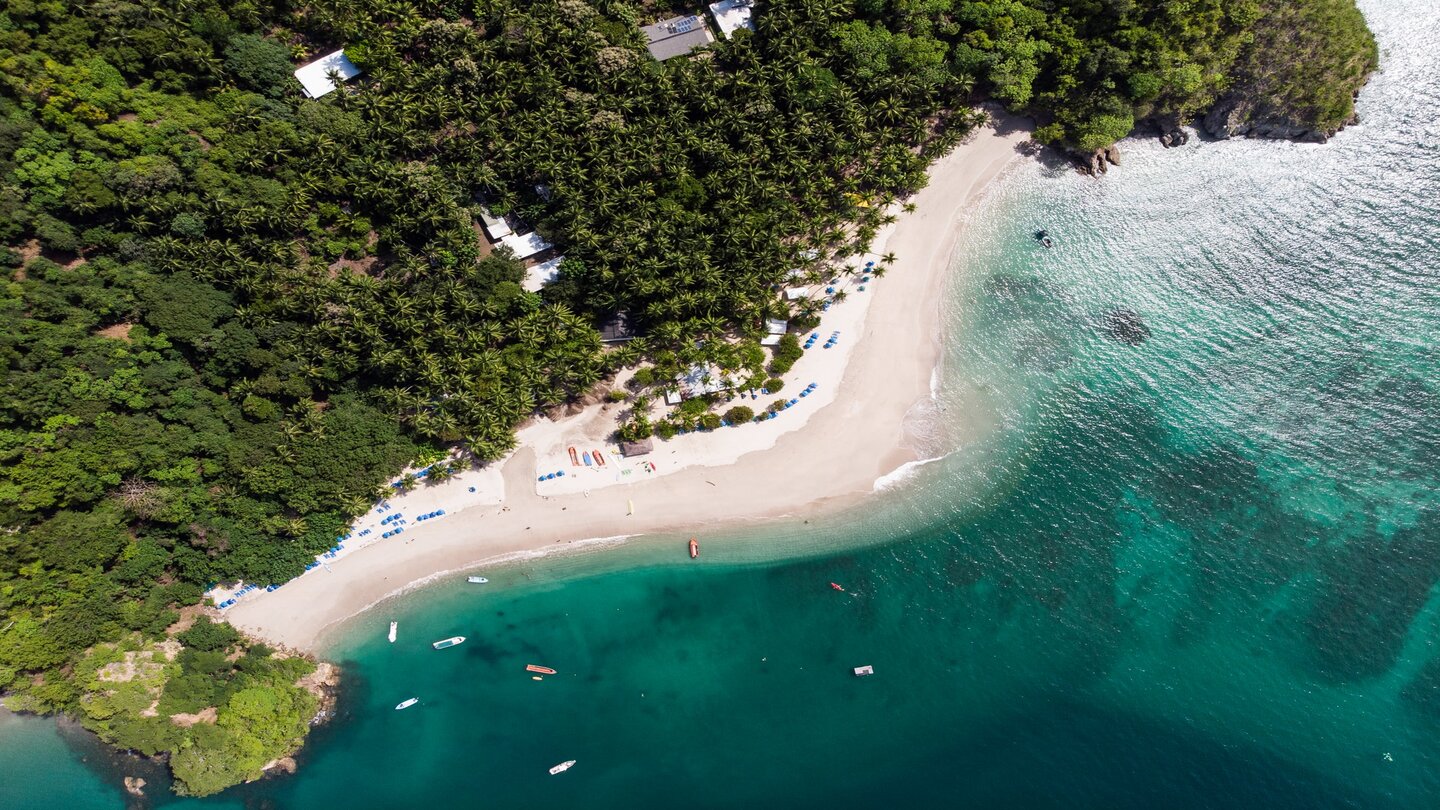 Central America is generally fine to visit all year round – except maybe the peak rainy season (obvs).
Seasons vary from country to country, but the dry season generally runs from December to April – with the best weather coming between January and March. Bored of winter in Europe or the US? Central America is your sun-baked solution.
There are some caveats to the dry season, though. Like most places, you'll find more tourists and a slight price hike. To dodge the summer crowds, you can travel in June/November before/after the school holidays in Europe/USA.
Rain usually comes in the afternoon, so early birds may prefer to catch their worms during the rainy season.
Remember, before heading to the Pacific, be specific! Research the region, the country, plus dates for major events – that'll give you a specific idea of which specific time of year is best for travelling.
Read more: Best time to visit Belize
Things to do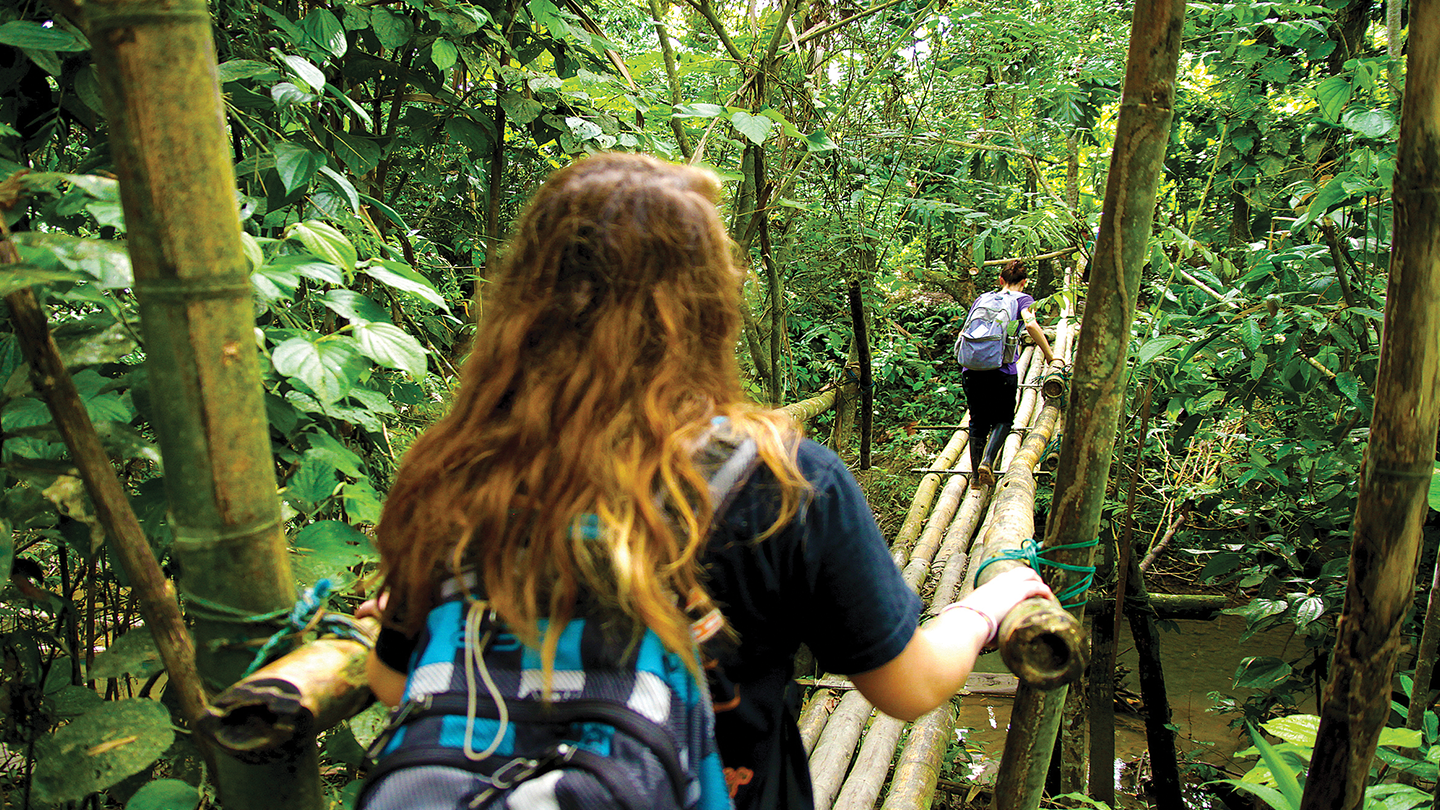 Hike the Pacaya Volcano
Antigua, Guatemala
Nothing puts the spring in your step like hiking up an active volcano. Just wait till you see those views at the top!
Go see the Great Blue Hole
Lighthouse Reef, Belize
Surrounded by diver-friendly corals, this underwater cave is 124 metres deep and visible from above as a perfect circle of deep sea blue.
See big cats at Monteverde Cloud Forest
Monteverde, Costa Rica
Why go about with your head in the clouds when you can be totally submerged in clouds? This haven of biodiversity is home to jaguars, ocelots and pumas, plus 400 bird species and 1,200 reptile/amphibian species.
Marvel at the world's most famous canal
Panama
A wonder of the modern world, not without its harrowing history. The Panama Canal is where the Americas meet – and it's as big a spectacle as it sounds.
Absorb Mayan History in Guatemala City
Guatemala
Guatemala City is Central America's biggest city, with 3.7 million people and almost as many Mayan ruins. Don't miss the UNESCO World Heritage site of Tikal.
Fall in Love with Bocas del Toro
Panama
With scorching views of the Caribbean coast – plus restaurants, rainforests, climate change study and ecosystem rehabilitation. So much more than just a pretty island archipelago.
Top destinations to visit in Central America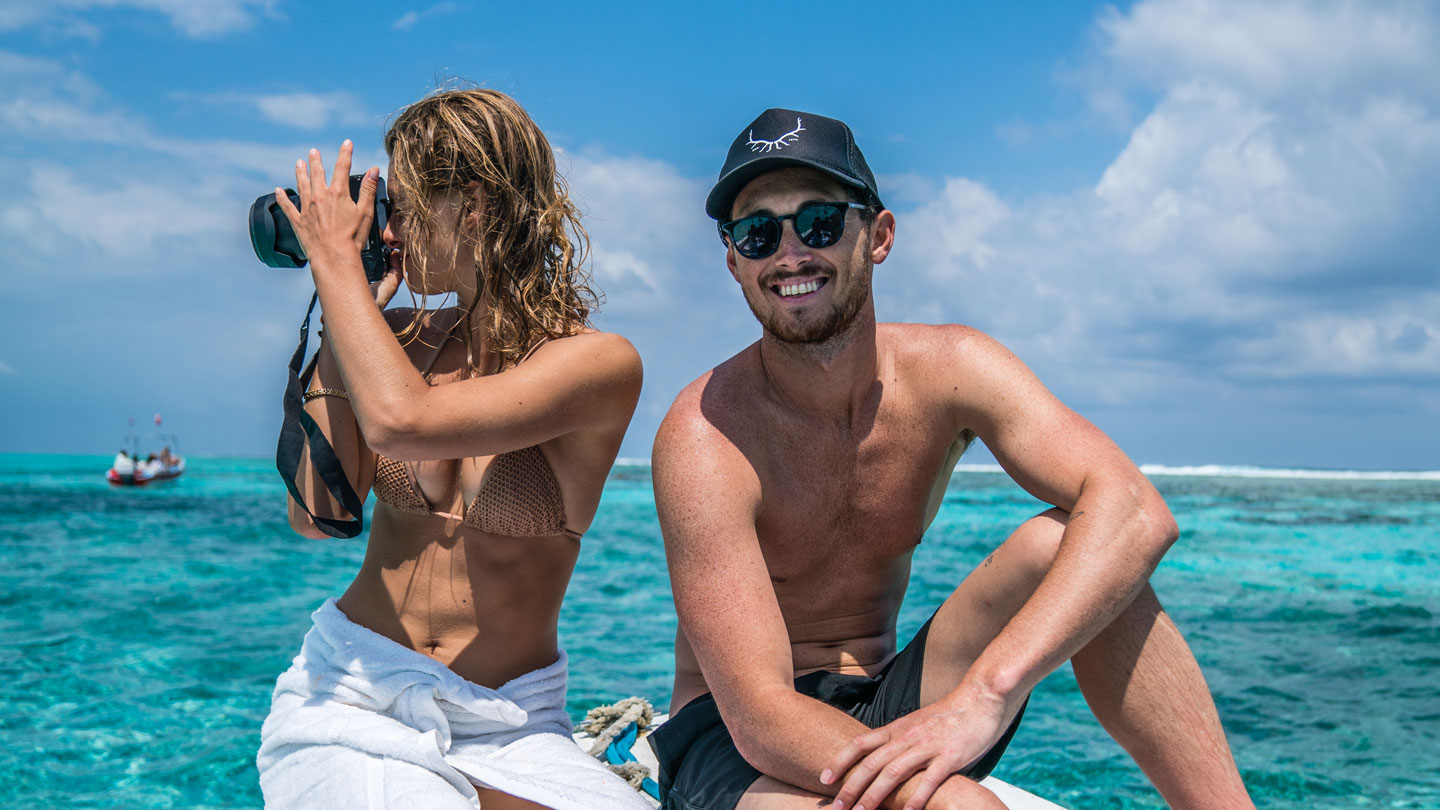 Belize
Capital city: Belmopan
Highlights: Belize Barrier Reef for snorkelling and scuba diving; Great Blue Hole for natural phenomena; Xunantunich and Lamanai for ancient Mayan architecture, plus stunning views.
Home of: English as the official language; the only Jaguar reserve in the world (Cockscomb Basin); various types of butterfly.
Costa Rica
Capital city: San José
Highlights: Arenal Volcano for hikes and hot springs; Manuel Antonio National Park for wildlife spotting; Marino Ballena for whale-watching; La Paz Waterfall for natural beauty.
Home of: Biodiversity, with 500,000 wildlife species; volcanoes; a very happy population with a very high life expectancy.
El Salvador
Capital city: San Salvador
Highlights: Joya de Ceren for archeological wonders; Lake Ilopango to swim in a volcanic crater; Cerro Verde National park for epic scenery.
Home of: World-famous coffee; Central America's largest shopping centre, Metrocentro; sea turtles.
Guatemala
Capital city: Guatemala City
Highlights: Tikal for ancient Mayan pyramids; Semuc Champey for swimming in style and tranquillity; Rio Dulce for a picturesque river cruise.
Home of: Chicken buses, so named because it's common for animals to be on board; the first ever chocolate bar; 3 UNESCO World Heritage Sites – Quiriga, Tikal and Antigua Guatemala.
Honduras
Capital city: Tegucigalpa
Highlights: Cayos Cochinos for pristine sands and sea; Lake Yojoa for fishing with a view; Pico Bonito for mountain scenery; La Tigra for wildlife spotting.
Home of: the Scarlet Macaw; one of the world's oldest clocks; bats, which make up 50% of the country's mammal species; strict anti-smoking laws – smokers have to stand 2 metres away from non-smokers.
Nicaragua
Capital city: Managua
Highlights: Cerro Negro for volcanic hikes; Ometepe for natural beauty; Islets of Granada for island hopping; Little Corn Island for diving and sunbathing.
Home of: Lake Nicaragua, Central America's largest lake; the Mosquito Coast – that isn't named after mosquitos; Violeta Chamorro, the first ever elected female Head of State in all of the Americas.
Panama
Capital city: Panama City
Highlights: Biomuseo for celebrating biodiversity; Old Panama for archeological wonders; Volcán Barú for a hike through the mountains.
Home of: myriad wildlife species, including pumas, sloths, dolphins and almost 1,000 types of bird; Pacific Ocean dawns and Atlantic Ocean sunsets; the Strawberry Poison-Dart Frog.
Top 5 festivals in Central America
Feria de las Frutas
Orotina, Costa Rica
Also known as the 'city of fruits', this festival is all about sustainability and sees local eco-friendly farmers present traditional favourites like watermelon and papaya.
Envision Festival
Rancho la Merced, Costa Rica
Nestled between the Pacific Ocean and the dense jungle, this is where you can connect with different cultures (and your surroundings) through yoga, dance, music and art.
Semana Santa
Guatemala
Beginning on Good Friday with street parades, costumes and colourful carpets – all designed to celebrate the impermanence of life and death. Sounds heavier than it is!
Carnival
Panama
The biggest party of the year, where the whole country shuts down and everyone heads off to the countryside for beers, parade floats and fireworks.
Lobsterfest
Belize
What better way to celebrate lobster season than with…lobster? Plus beers, cocktails and good vibes (and a blowout block party at the end of the 10-day event).
Top 5 museums in Central America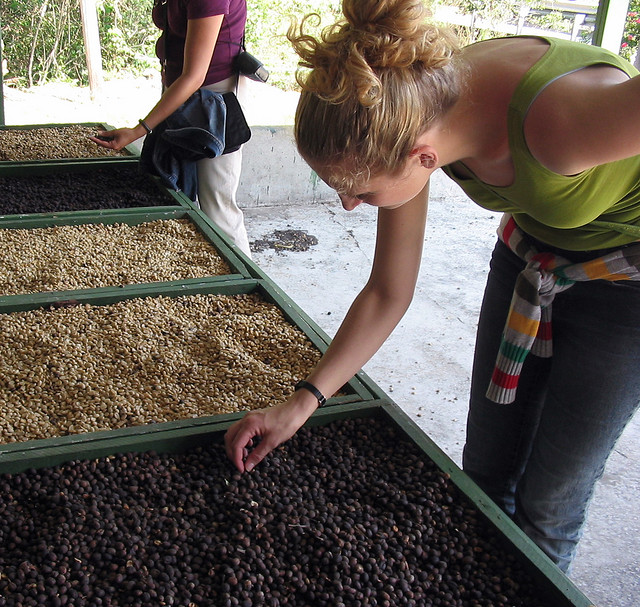 Biomuseo
Panama City, Panama
In this colourful feat of architectural flair, you can Immerse yourself in Panama's natural history, natural beauty and oh-so important biodiversity.
Panama Canal Museum
Panama City, Panama
This non-profit museum helps you to appreciate the sacrifices made by those who worked on the canal between 1904 and 1914.
Museo Popol Vuh
Guatemala City, Guatemala
Home to one of the world's major Maya art collections. Prepare to be amazed as you saunter from sculpture to sculpture.
ChocoMuseo
Granada, Nicaragua
Learn all about the past & present production process of everyone's fave sweet: chocolate. You'll also have the chance to make your own, from bean to bar.
Museo Ferroviario
El Progreso, Honduras
Trains and trees! An outdoor museum with grey mountains in the background, where you can explore all things train travel, including wagons, locomotives and colourful crockery.
What to pack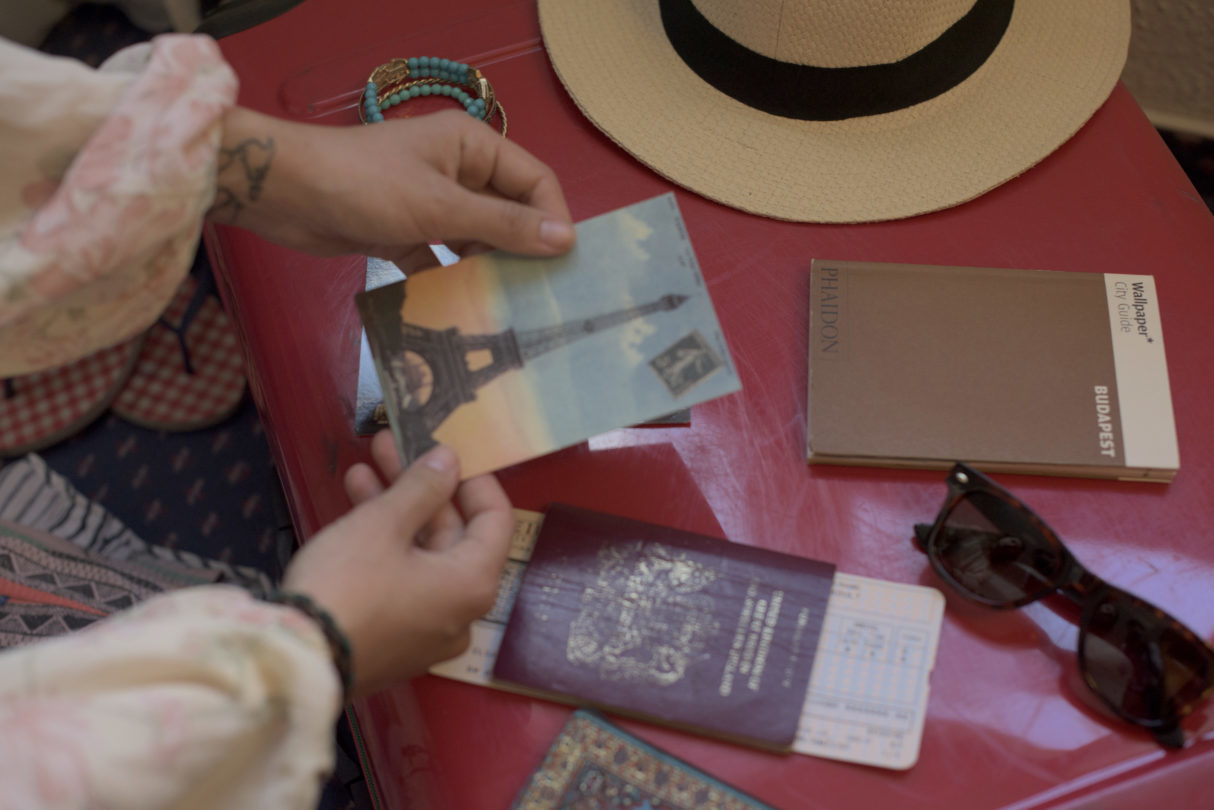 Portable charger
Bring the energy, literally.
Waterproof / umbrella / both
Keeps you singing in the rain for longer.
Insect repellent
Take that, mozzies!
Sunscreen
You're here to learn, not burn.
Hydration tablets / water purification tablets
Because not all water is your friend.
Activated charcoal
Absorbs toxins and keeps you rockin'.
Comfy socks and shoes
Hike up volcanoes without feeling like the floor is lava.
Travel towel
Your ultimate beach companion.
Read more: Stressed about holiday packing? You need the Contiki Pack My Bags Alexa skill
What to eat
Gallo Pinto
Costa Rica
Sizzling salsa, drizzled over black beans and rice, topped with coriander. Gallo Pinto is usually eaten at breakfast for a dose of 'Pura Vida' in foodie form.
Kak'ik
Guatemala
If there was a Guatemalan national dish, this heart-warming turkey and vegetable soup would probably be it.
Patacones
Panama
Aside from Panama's stews, you MUST try patacones. These double-fried plantain chips can be used for breakfast or as a convenient snack (and they're great with cheese).
Catrachas
Honduras
Fried corn tortillas, traditionally served with beans and grated cheese. It's the heartiest, crunchiest snack but be warned, they're muy moreish.
Elote Loco (crazy corn)
El Salvador
Crazy corn? This is crazy good corn, grilled, skewered and smothered with "English Sauce" – a unique blend of mayo, ketchup, grated cheese and hot sauce. Mmm.
Read more: 5 Contiki food experiences you can't leave Latin America without doing

Read more: Costa Rica is the surprising foodie haven you need to know about

Read more: Food for thought: Tasty Central American foods you've probably never heard of