Greece travel guide
Diving headfirst into the sparkling ocean from a snazzy sailboat. Or diving feet first into ancient history. How about diving into the laser-lit party scene, without looking back? Whatever your perfect holiday, you'll find it on a trip to Greece. Home to marvellous myths and church-topped cliffs. As many pretty islands as famous archaeological sites. Enough natural landscapes to fill a lifetime's worth of calendars AND a world-renowned nightlife scene that's got the hangover food to match. Greece may just be one of the best destinations around. Not sure whether to hit up the mainland, the Saronic islands or both? Don't worry. This Greece travel guide will orient you towards flavour and fun.

In this article
Best time to visit Greece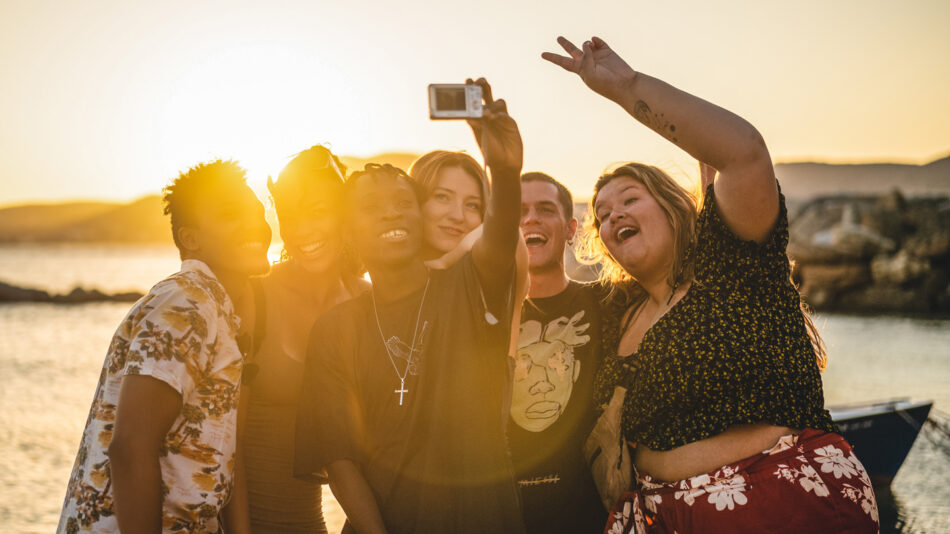 It depends on the type of trip you're looking for. If you're keen to get caught up in the nightlife of Greece's big islands, or see all the major festivals (in the sweltering heat), then summer is the best time for you to travel to Greece.
Spring (April-June) and Autumn (Sept-Oct) are both known as the 'shoulder season' for lots of destinations in Europe. Both are perfectly balanced times to be in Greece – it's busy but not too busy, the weather is hot but not too hot, the main tourist attractions are open and there are still some festivals on. Check out the Easter celebrations in spring and the music/arts festivals in Autumn. (See recommended festivals below.)
Winter is the quietest, cheapest and coolest time to visit Greece – perfect if you're here to take long walks and check out the ancient historical sites.
Best things to do in Greece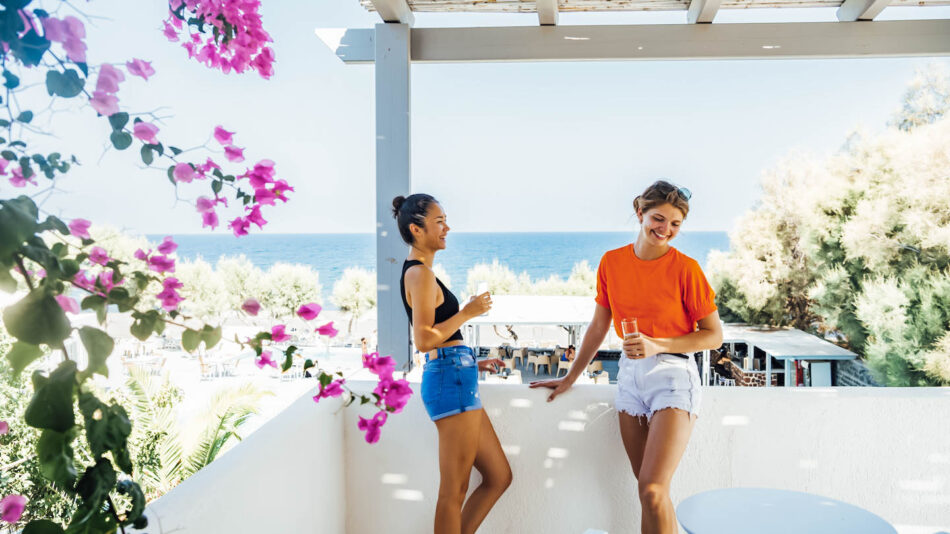 Marvel at the Acropolis
Athens
Of all the ancient sites in Greece (and there are lots), don't miss Athens' legendary Acropolis. From Propylaea Gateway to Parthenon, with a unique museum right there after.
Party in style
Mykonos
Lots of Greek islands are famous party havens, but Mykonos takes the mantle – one night at Paradise Club and you'll agree. Don't worry though, Paradise Beach is the perfect spot for a cobweb-clearing nap.
Soak up some spectacular sunsets
Santorini
White sands… white buildings, with the roofs painted baby blue. Think of Santorini as Mykonos' suave older sibling. Perfect for finding your feet (and letting your mind wander…)
Go crazy for Greek food
Everywhere
It's almost worth visiting Greece for the food alone – so don't hold back. Gorge yourself on creamy yoghurt, grizzly kebabs and zesty salads, plus lesser known gems (which are listed below.)
Explore ancient temples
Delphi
Once the spiritual centre of the ancient classical world, now a UNESCO World Heritage Site and all round spellbinding location, Delphi is defo one for your bucket list.
See castles in the sky
Meteora
Natural beauty, topped off with mystical monasteries. You'll have to see it to believe it – but Meteora is well worth seeing so we're all good here.
Visit the birthplace of the Olympics
Olympia
Olympia is where the modern olympic games began, and all the famous sites are still standing today – from the Temple of Zeus to the gymnasium where the athletes trained.
Top festivals in Greece
Rockwave Festival
Athens
Greece's most famous festival is big on metal and rock, welcoming acts like Iron Maiden, Arctic Monkeys and Nick Cave & The Bad Seeds.
Athens & Epidaurus Festival
Athens
A celebration of dance, theatre, music and the visual arts – with events taking place right across the city.
Aegina Fistiki Festival
Argosaronic Island
This is where artists and foodies unite, often bonding over a shared love of pistachios (and music and dance of course!)
Kastoria River Party
Nestorio
The highpoint of Greece's alternative music scene, where stars and party goers from all over the world flock to enjoy the artsy tunes and awesome riverside setting.
August Moon Festival
Various
Greece's ancient tradition, where centuries-old archeological sites across the country become concert venues for one night only. Plus the events are free.
Thessaloniki Film Festival
Thessaloniki
Greece's second city is renowned for its 10-day movie fest, which specialises in up-and-coming indie flicks.
Top museums and galleries in Greece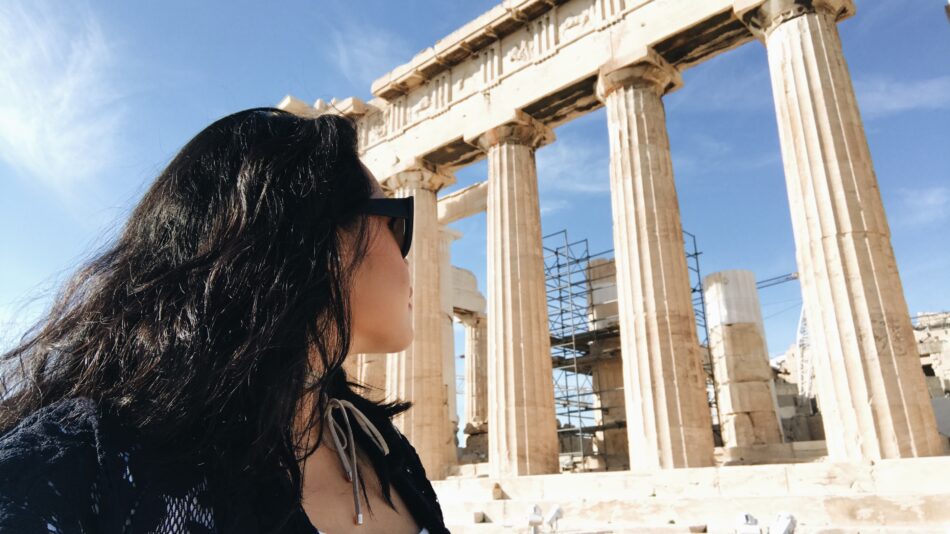 Acropolis Museum
Athens
Home to 4000(!) artefacts, gathered from across the Acropolis. Plus glass floors that you can look straight through into the archaeological excavations. Talk about unique.
Palace of the Grand Master
Rhodes
A castle built by the Knights of Rhodes and restored (in part) by Mussolini. Today, it's a museum full of priceless art, artefacts and antiques – with an interesting history indeed.
Heraklion Archaeological Museum
Crete
Sure, sunbathe in Crete with a cocktail or two. But take an afternoon to see the world's most important collection of Minoan Art too – which experts class as the greatest museum in Greece.
Athens War Museum
Athens
You'll see jets, tanks, spears and swords in this museum, built to honour the armies of Greece through the ages, from antiquity to the modern day.
Frissiras Museum
Athens
'Yeah but where's the modern art?' Don't worry, Greece has an answer to that too. Frissiras is big on the 'out with the old/in with the new' mindset.
What to eat in Greece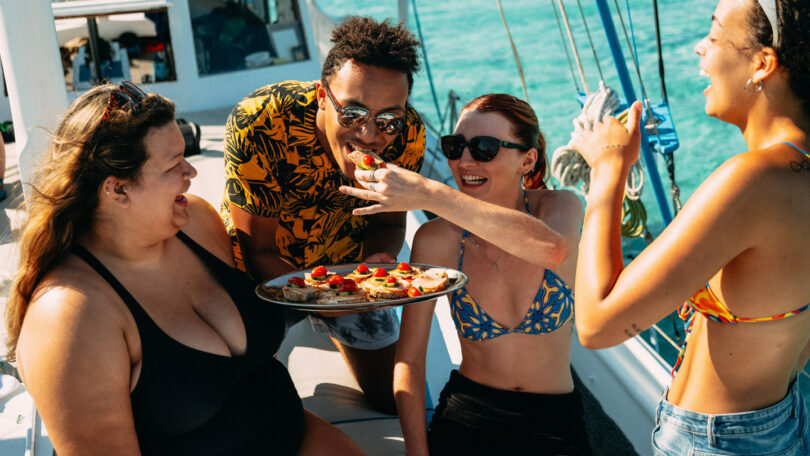 While you're in Greece, make sure you sample grilled meat, wrapped in flatbread and drizzled with tzatziki. Then again. Then once more after that. And when you've had your fill of kebabs, here are some other Greek foods to try…
Spanakopita
Crispy filo pastry, filled with seasoned spinach, feta and onions. It's rich, it's authentic, and it might just be Greece's best street food.
Moussaka
Layers of lamb mice, sautéed aubergine, feta cheese… plus plenty of flavoursome herbs and spices. This is the Greek answer to lasagne, and it's very satisfying.
Kolokythokeftedes
Crafted from grated courgette, crumbled feta, a blend of dill, mint and spices, plus a dash of ouzo, these fried patties are a lip-smacking Greek delicacy that should not be missed.
Fasolatha
Brimming with fresh vegetables and herbs, this nourishing bean soup is a national staple in Greece. It's also a vegetarian's delight.
Baklava
Sweet tooth? Say hey to your new favourite dessert – a sweet sweet combo of filo pastry and grated nuts, drenched in honey and rosewater.
Read more:
11 best cheap Greek eats
Read more:
Greek good guide: Everything you need to taste on your next trip
What to pack
Snorkel and mask
How else will you find your own Atlantis?
A copy of Homer's Odyssey
Perfect reading for Paradise Beach. Nothing quels a hangover like epic poetry from the 8th century.
The right footwear
9,000 miles of coastline in bare feet? I think not.
Swimwear
Even if you can't swim…
Sunscreen
Even if you're not sunbathing…
Read more: Travel essentials for a summer in Greece
FAQs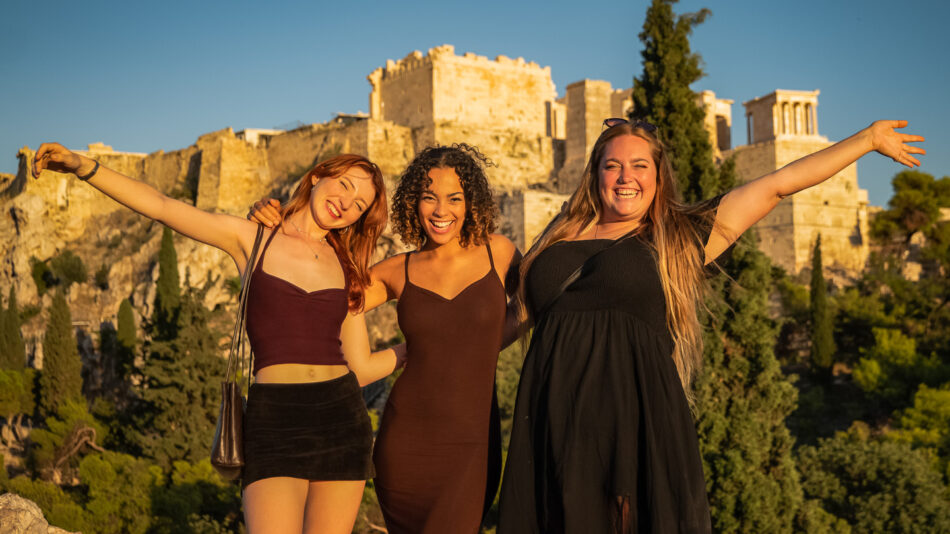 What currency is used in Greece?
The Euro. Greece has used the Euro since 2002. Before then, Greece used the drachma, which was first introduced back in 1833. And before then…
What is the tipping culture in Greece?
Tipping is customary (but not compulsory) in Greece, especially if you're happy with the service at a cafe/restaurant. Tipping 5-15% of the total amount is a good idea, or simply just rounding up to a logical amount (€27.8 up to €30 etc).
Top tips for taking the ferry in Greece
The Greek ferry may be inevitable if you're hopping from island to island in Greece. You can make sure your journey is extra smooth by…
Bringing travel sickness tablets
Bringing some entertainment (ferry rides can take longer than flights)
Holding on to your valuables (coz it can get bumpy, especially on the smaller boats)
Getting there 30 mins before your departure, just incase
Planning your route in advance
Buying your ferry tickets online to beat the queues at the port