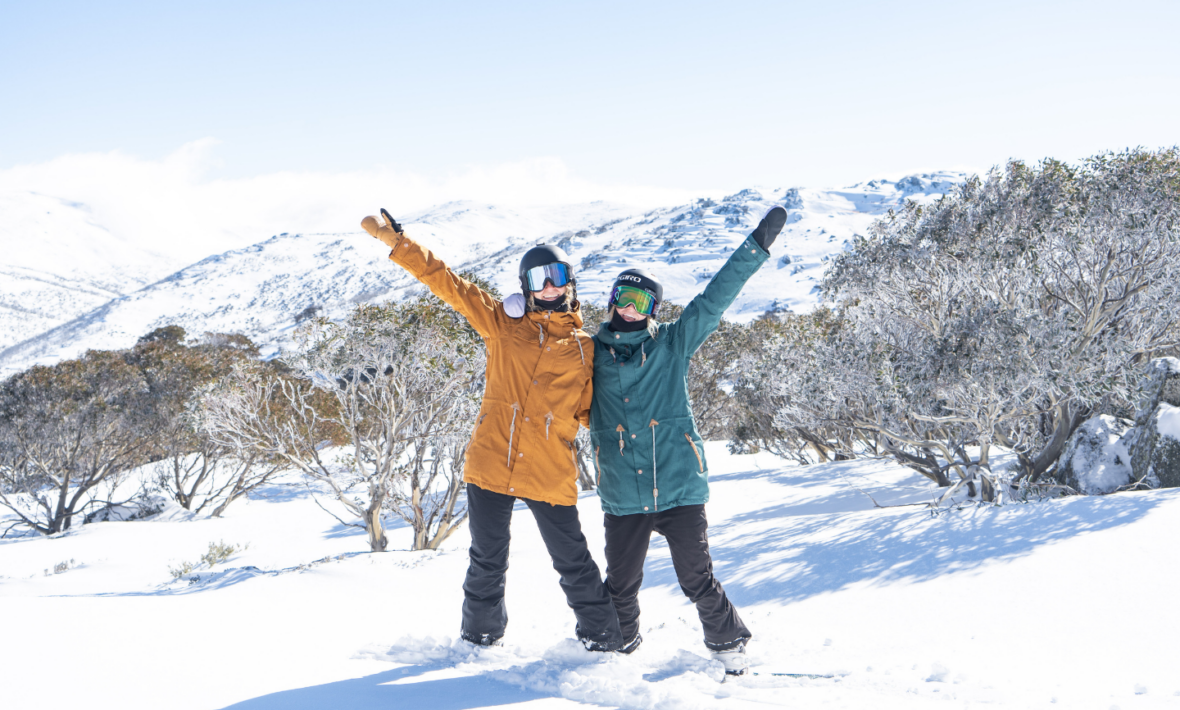 Thinking of hitting the slopes this ski season? Well, with the Trans-Tasman Bubble officially open, we Aussies and Kiwis have plenty of mountain peaks to choose from. Whether you're new to skiing and snowboarding or you're a seasoned pro, you might be wondering which destination to explore this winter. So, we're here to help. We've broken down all the need-to-know details about the ski season in Australia and New Zealand, so you can figure out where exactly you'll be drinking hot chocolate (and having adventures) this year.
SKI SEASON:
Generally, most ski fields in New Zealand and Australia are open from June to October. The best time to hit the slopes is typically from July to August when the most snow is known to fall – though NZ generally takes the cake for the heaviest snowfall of the two countries.
SKI FIELDS + VILLAGES:
NEW ZEALAND
There are some out-of-this-world places to hit the slopes on the North and South Island of New Zealand – you can snowboard down an actual volcano in Mt Ruapehu or ski across a glacier in Mt Cook. Other popular spots include Hanmer Springs, Lake Ohau, Wanaka and Whakapapa Village. But the adventurous village of Queenstown remains one of the best – and most popular – places to base yourself for skiing and snowboarding in NZ.
On Contiki's Ultimate NZ Ski trip, travellers stay in Queenstown, meaning they can visit the Southern Alps best ski fields: Cardrona, Coronet and The Remarkables.
Cardrona Alpine Resort has 40km of slopes to explore, with terrain parks and pipes to hone your skills. Coronet Peak is known as one of the gentler fields for new skiers and boasts gorgeous views of Lake Wakatipu. While The Remarkables has seven parks, courses for experienced boarders and a dedicated learner's area to explore.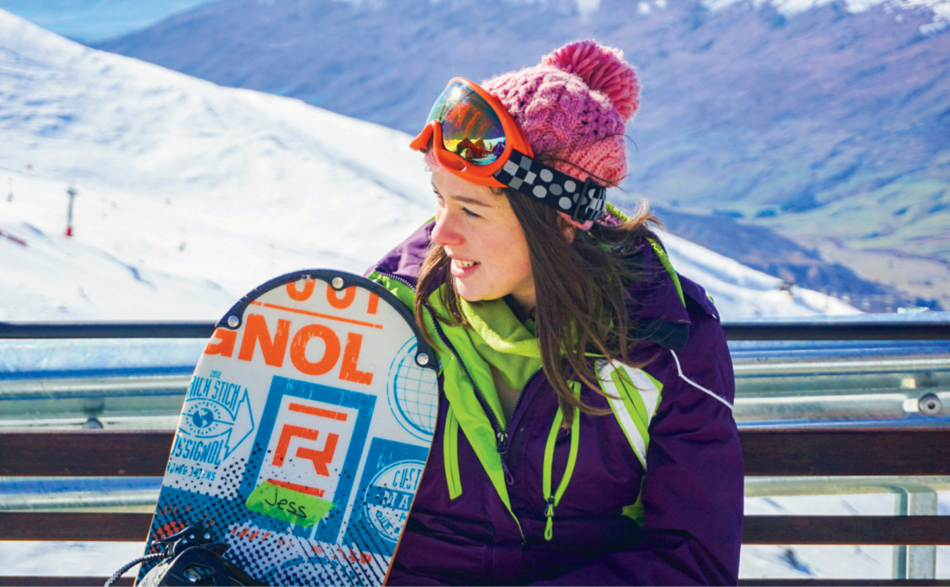 Image source:Contiki
AUSTRALIA
Across the pond in Aus, there are just a handful ski fields to hit up. But they absolutely hold up to the NZ resorts.
Down in Victoria, there are a few cool spots to choose from, including Falls Creek and Mount Buller, while Ben Lomond is a favourite for those in Tasmania. In New South Wales, the Snowy Mountains region includes Perisher, Thredbo and Charlotte's Pass, with most travellers staying in Jindabyne to access these ranges. On Contiki's new Australian Ski Adventure, travellers will stay in Jindabyne and enjoy daily transfers to the nearby Perisher Ski Fields.
With more than 1,200 hectares of skiable terrain, Perisher is the largest ski field in Australasia. It's got seven peaks, with epic parks and pipes to enjoy. The biodiverse alpine trees and plants along the run also offer a different type of skiing experience for those who are used to the bare slopes of NZ. There's something seriously magical about the snow-covered, forested hills of Perisher.
LOCAL ACTIVITIES + FESTIVITIES:
NEW ZEALAND
Let's be honest, a big part of any ski season is the village vibe. Ski villages need to have that perfect mix of wintry charm and festivities – and Queenstown has both by the bucket loads.
Queenstown is a world-famous hub for adventurous travellers. From bungy-jumping to jetboating, there's no shortage of thrilling experiences to be had at any time of the year (check out our guide to the best things to do in Queenstown here). Throughout the ski season, the village comes even more alive as snow bunnies descend.
There are plenty of excellent après ski destinations including Rhino's Ski Shack, Little Blackwood, Ballarat Trading Company and the Pig & Whistle Pub. Not to mention, an impressive roster of events in winter including the LUMA Light Festival, NZ Mountain Film and Book Festival, Welcome To Winter Festival, Winter Pride and Snowboxx Music Festival. Yep, it's a whole lotta fun.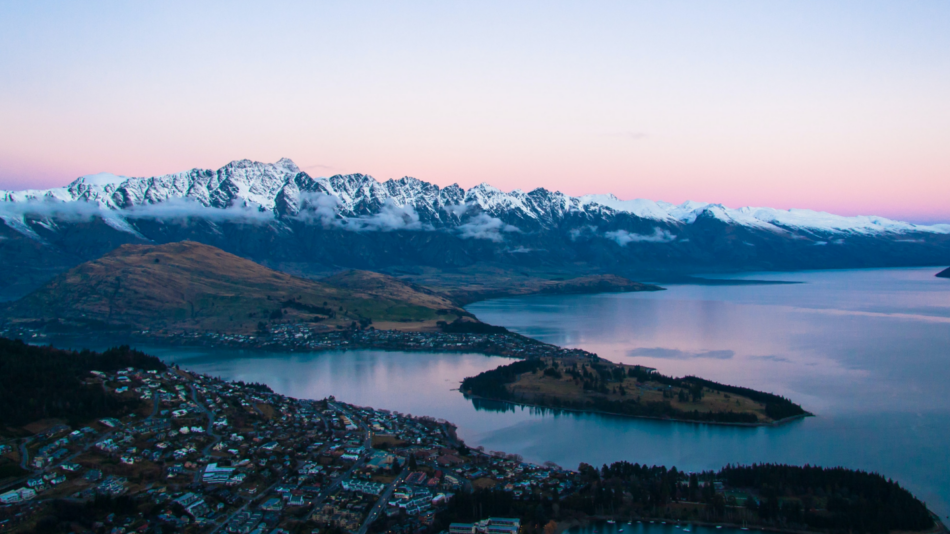 Image source:Photoholgic / Unsplash
AUSTRALIA
Though Jindy doesn't have the exact same village vibe as Queenstown, there are still plenty of ways to keep yourself entertained when you're down from the mountains.
You can try locally made gin and schnapps at the Wild Brumby Distillery, enjoy delicious food and beer at Jindabyne Brewing or join the locals for a fresh pint of Kosciuszko beer at the brewery in town. There's also Neon Night Skiing, mountain biking, horseback riding and hiking to be enjoyed in the Snowy Mountains and Mt Kosciuszko National Park.
THE VERDICT:
Both countries have spectacular ski fields on offer, so it should come as no surprise that we reckon both Australia and New Zealand are must-visit destinations for skiing and snowboarding in 2022.
If you're seeking out your first international adventure after COVID-19, maybe pop across the ditch and do some international sightseeing after you've hit the slopes? Or, if staying closer to home is more your vibe right now, then you know you have plenty of options – and a local Contiki trip – to enjoy in your region.