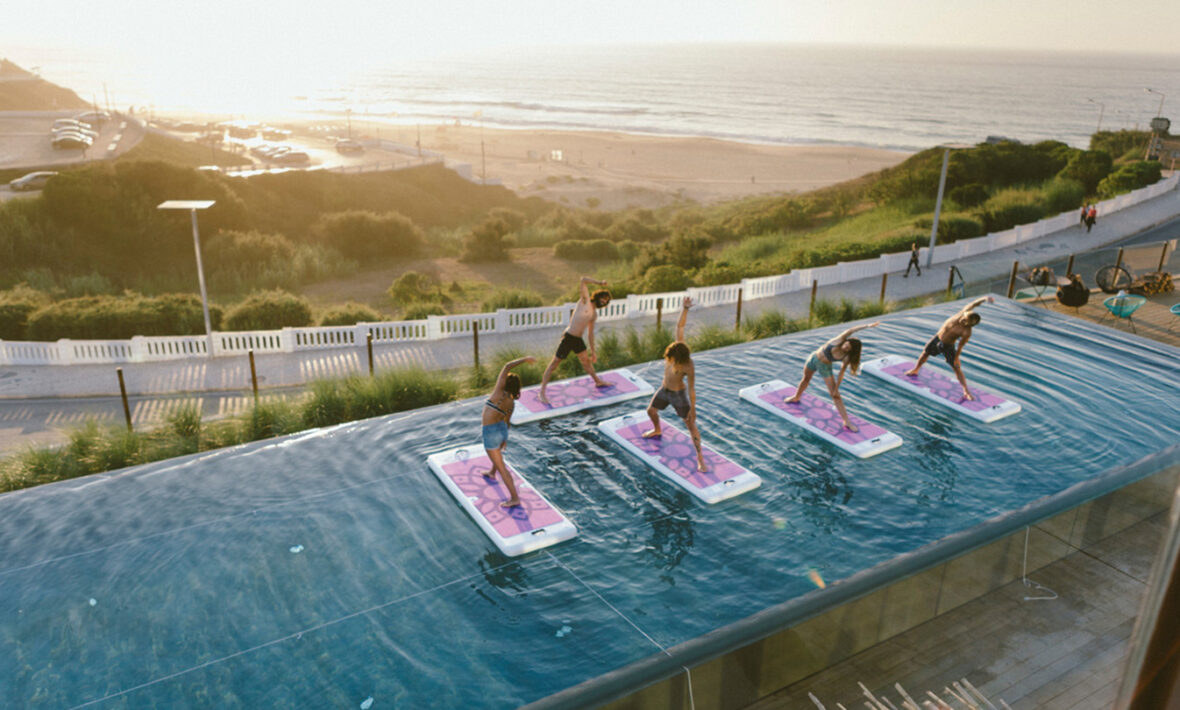 With wellness travel on the rise, travellers are seeking new ways to stay healthy while abroad or are considering a full-on wellness retreat to recharge. Not only is yoga good for the body, it is the perfect way to reconnect with the universe and yourself. And it makes better humans too! In fact, having a strong yoga practise can create more self-awareness resulting in more empathy and kindness when learning about new cultures. Which is especially handy when you're connecting with locals in a new country. So whether you are looking for a wellness retreat, seeking new places to practise, or simply want to move (to allow for pasta of course) we have you covered. From the coast of Portugal to the Andes mountains, we've ranked the 15 best places to do yoga around the world.
15. France
It's no surprise why France is one of the most visited countries in the entire world. From impressive landmarks like the Eiffel Tower to the world-famous wine regions, it's the bucket list destination. There's real magic in France's countrysides though, making it perfect for your yoga practise. Ever heard of Contiki Château? It's your 16th-century private castle exclusive to Contiki travellers. Pretty much the perfect oasis to do yoga on the lawn while overlooking the rolling hills of the Beaujolais wine region.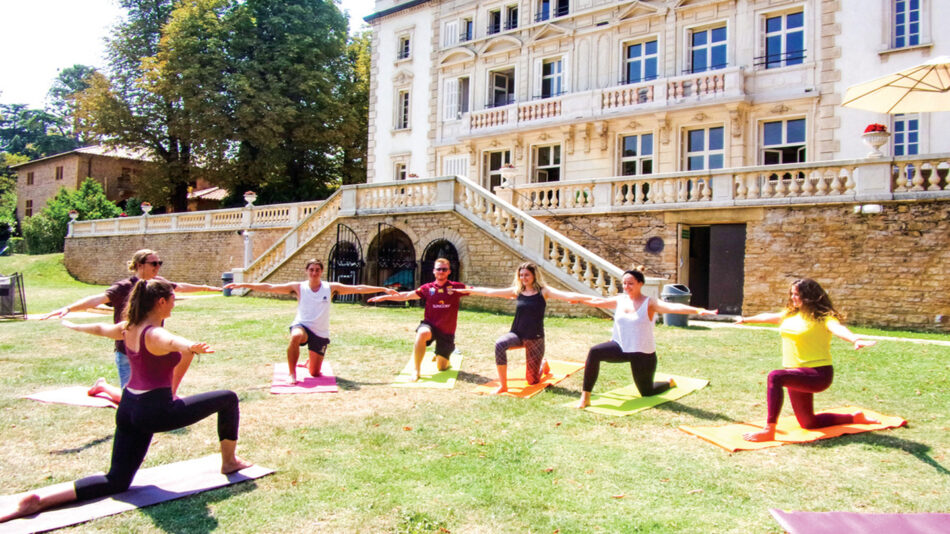 Image source:Contiki
14. Italy
Italy has some of the best food in the entire world. So after eating your body weight in pasta and gelato, you'll likely be on the lookout for a wellness break. The good news is that Italy has many picturesque spots perfect to revitalize your mind and body. It's a no brainer that the Amalfi coast is one of these places! Practise your sun salutations overlooking the azure coloured waters and charming fishing villages. Prefer something a little more off the beaten path? Visit Sicily. It has an emerging surf and yoga scene perfect for both experienced and novice yogi's.
View this post on Instagram
13. Croatia
Nestled along the Adriatic Sea Croatia is a picture-perfect destination. Gorgeous beaches and national parks, UNESCO world heritage sites, and cascading waterfalls are just a few reasons why this Central European country is such a hot spot. The wellness scene is growing too with many travellers flocking to this paradise in search of renewal. Dubrovnik is a good place to start, but if you want a real Croatian experience consider a sailing adventure. Sunrise yoga followed by epic adventures sounds just right. It's one of the best places to do yoga in the world.
12. United Kingdom
Beyond Big Ben and Buckingham Palace, the UK has an incredibly ruggedly beautiful coastline. Picture sandy beaches, rugged cliffs, medieval towns, and you're likely picturing the English Riviera! Head on down to Devon for it's incredible wellness vibes. If you prefer to have plans sorted for you, consider Contiki's Surf & Yoga trip. Guided hikes, surf lessons, and daily yoga lessons along Devon's shores.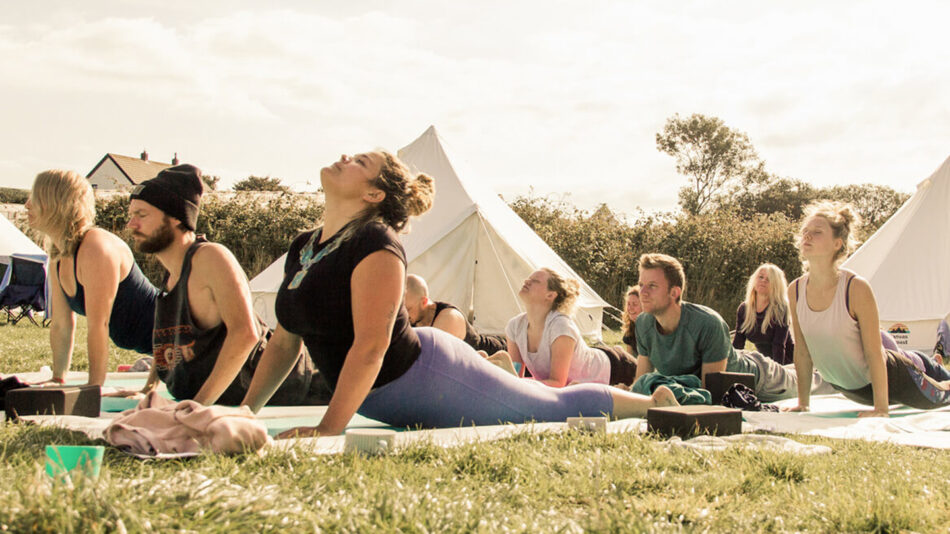 Image source:Contiki
11. Morocco
Is there a more tantalizing place to explore yourself than Morocco? Delicious Meditteranean cuisine, vibrant markets, and warm (very warm) weather fit for a sweaty asana practise. This country is an emerging destination for yoga enthusiasts with so much to offer. Don't know where to start? Explore Morocco's golden coast, Oualidia, with Contiki's Surf & Yoga retreat– a 3-night escape full of yoga, surf, swimming, and eating in one of the country's hidden gems.
10. Mexico
There aren't many countries in the world that offer the same vibes as Mexico does. There are no shortages of gorgeous beaches, charming markets, Mayan ruins, and delicious food everywhere you turn. You're simply at ease while visiting Mexico. A place where you can blend right in with your boho-chic style, laid-back attitude, and zest for life! Plus, it's said that the Mayan civilization's philosophies are similar to those of yoga, making it the perfect destination for your next wellness retreat. With all of those beachside asanas you'll be doing, you can eat as many tacos as your heart desires.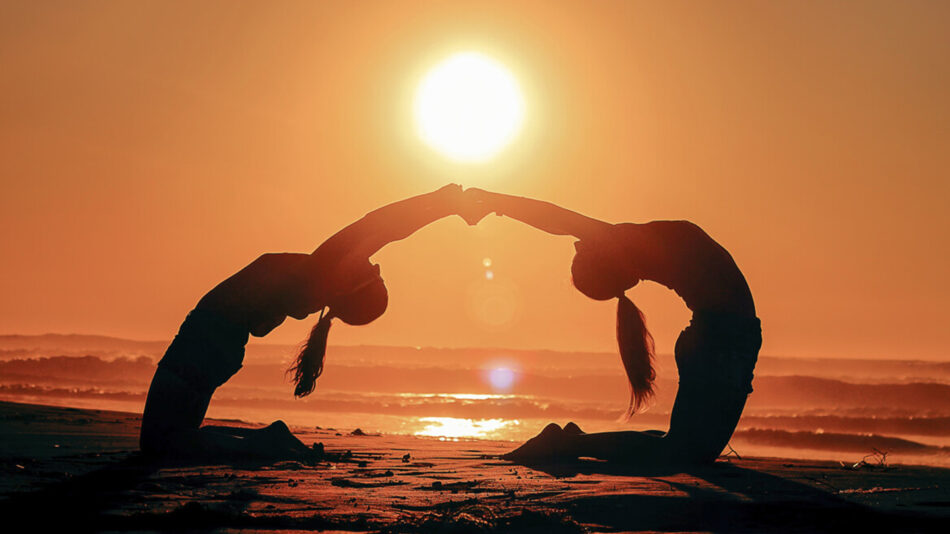 Image source:Aziz Acharki / Unsplash
9. Sri Lanka
Sri Lanka is a beautiful country full of ancient temples, lush tea fields, and coastal beaches. It's the perfect destination to immerse yourself in yoga and your well-being. If you want to level-up your wellness game, check out Contiki's new
Ayurvedic trip
: a wellness trip full of yoga, massages, meditations, and sunbathing. And a chance to see baby turtles being released into the wild. You won't ever want to leave!
8. USA
It may surprise you to know that yoga is fairly new in North America! Though it's been practiced for thousands of years in other parts of the world, it was only brought to the USA in the 19th century. Nowadays you can find a yoga studio just about anywhere in the States. From New York to San Francisco and everywhere in between. If you're looking to really connect with yourself away from the big cities, try a yoga retreat. Hawaii, Montana, and Arizona are all popular destinations to immerse yourself in nature while cultivating a strong mind-body connection.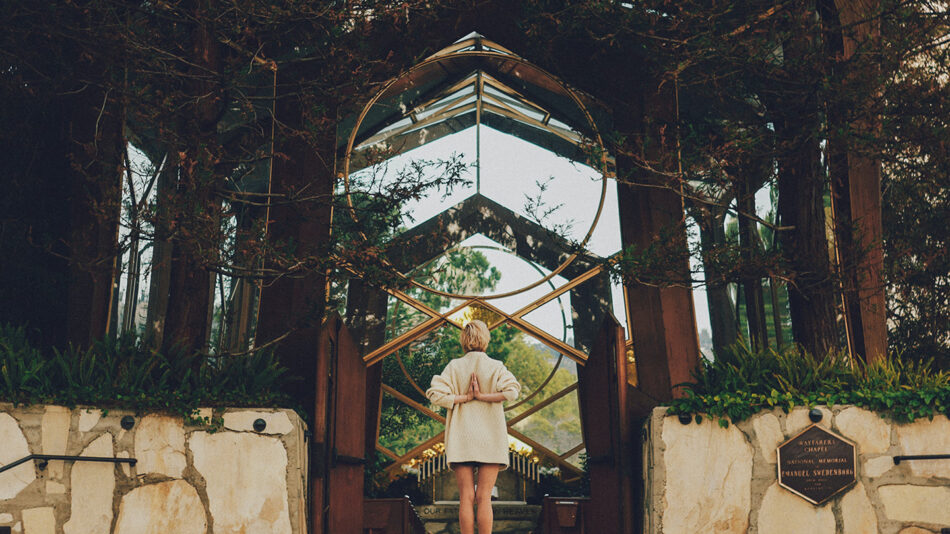 Image source: Dmitry Kotov / Unsplash
7. Portugal
Portugal is basically the place in Europe to immerse yourself in culture, sightseeing, and outdoor activities. There are tons of wellness retreats showing up all along the coast of Portugal making it the perfect destination to try yoga. Don't want to plan your wellness retreat by yourself? Join Contiki's Portugal City & Surf trip where you'll stay in a wicked surf house in Santa Cruz with plenty of seaside yoga opportunities.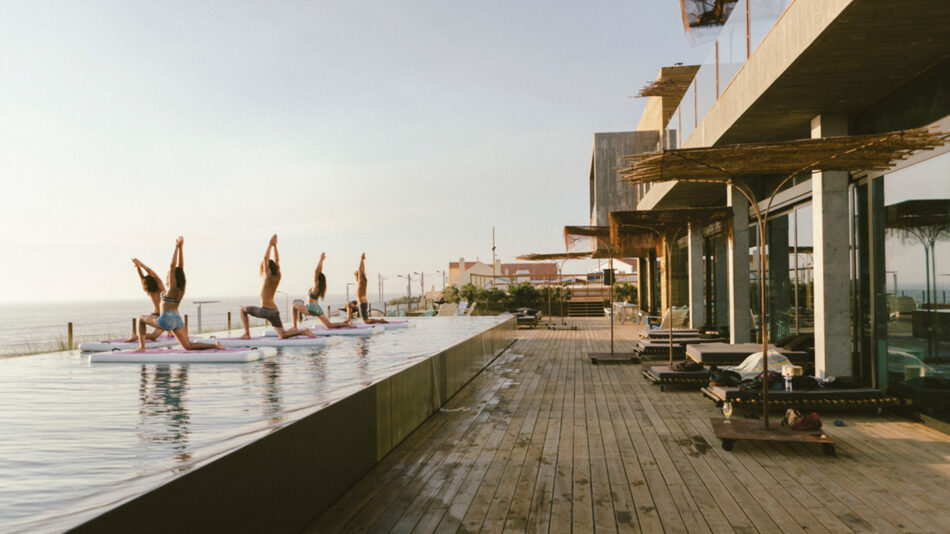 Image source:Contiki
6. Thailand
While young travellers used to flock to Thailand for the Full Moon parties, a shift to more wellness-based activities is surging in popularity. These days practically any island in Thailand will have yoga studios and wellness centres, making it perfect for your next retreat. Although with so many gorgeous secluded beaches, your best bet might be to bring a mat and do your own thing! A blissful beachside experience is not only grounding but it's budget-friendly too.
5. Indonesia
Yogi's have been flocking to Indonesia for years to lay on the gorgeous beaches, learn about ancient healing practices and of course, practice yoga. The most popular areas to do yoga in this country are undoubtedly Ubud, Gilimanuk, and Bali – all know for their pristine beaches, invigorating jungles, and mesmerizing temples. Indonesia is simply the perfect destination for renewal.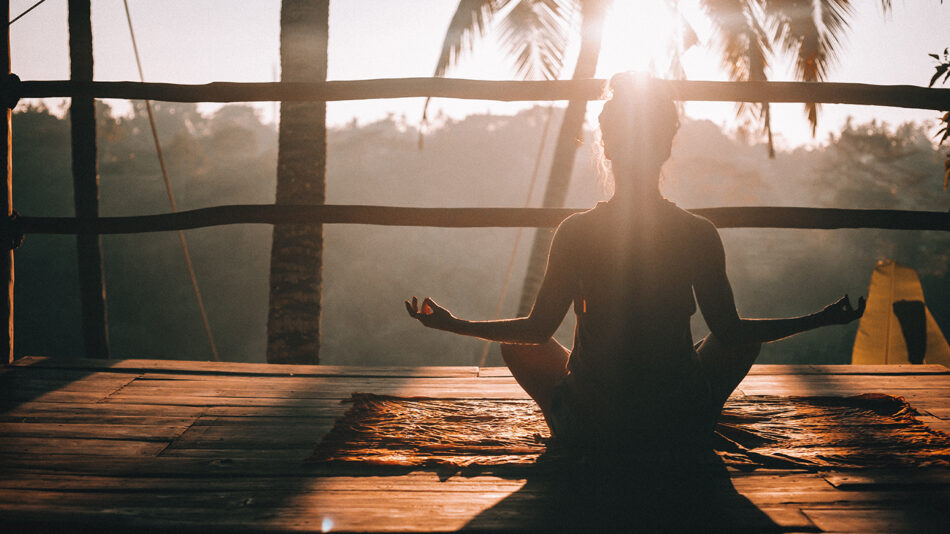 Image source:Jared Rice / Unsplash
4. Costa Rica
Costa Rica is an adventurer's paradise. With jungles to explore, wildlife to see, and waters to conquer, there is no shortage of adrenaline-infused activities. However, Costa Rica is also a place for serenity, renewal, and bliss making it a very popular country with the yoga community. In fact, many yogi's choose to deepen their practice by taking their yoga teacher training here. This is why you can find many wellness retreats and eco-lodges all over the country, especially in the beachside communities. Discover the Pura Vida of Costa Rica on your next wellness adventure.
 

 

 

View this post on Instagram

 

 
3. Peru
An emerging destination for yoga lovers is Peru. Known for it's beautiful landscapes, ancient healing ceremonies, and rich Incan history, Peru is an excellent country to try yoga. Although there are many areas in Peru to experience yoga, the Scared Valley might very well be the best! It's where the Incan Empire was formed, and having been there myself, I can tell you it has a highly spiritual feel to it. High up in the Andes mountains, surrounded by nearby Incan ruins, and close to Machu Picchu. It's a must for anyone looking to deepen their practise abroad.
2. Guatemala
When you think of all the places in the world to do yoga, Guatemala might not be top of mind. It is a highly spiritual place though. Specifically in Lake Atitlan where people have worshipped the waters for it's healing qualities for hundreds and hundreds of years. In fact, Guatemala's Lake Atitlan is said to have an energy vortex. One of only three in the world!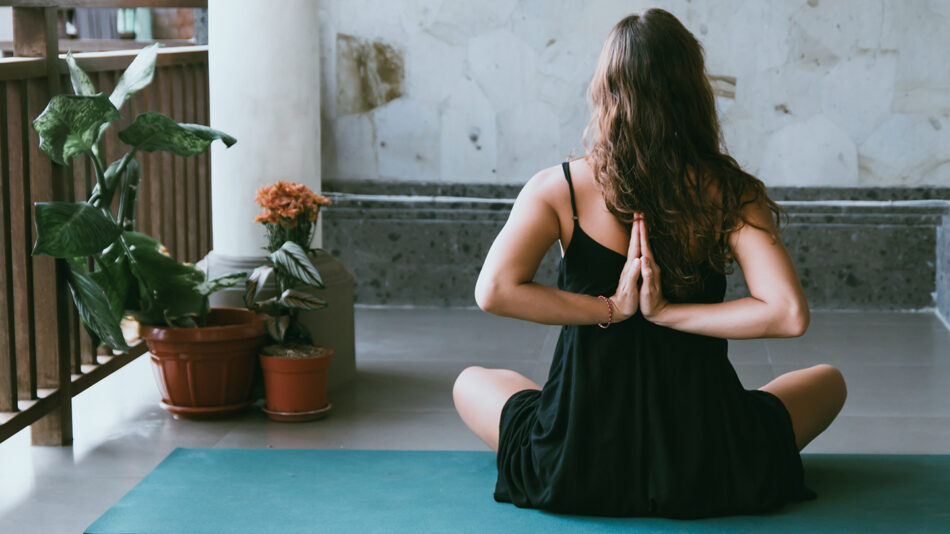 Image source:Avrielle Suleiman / Unsplash
1. India
It's no surprise the 'birthplace of yoga' takes number one. Long before your typical vinyasa class, yoga was mainly a meditative practice where yogis would meditate in caves. It's not until the 19th century when yoga was popularized by the 'Father of Modern Yoga', Krishnamacharya. It was from his teachings that many of the modern-day yoga styles you see today exist! Nowadays you can find a class, workshop or teacher training just about anywhere in the country. A few popular and highly spiritual spots to consider would be in Rishikesh or Mysuru. Goa as well if you're seeking more of a beachside vibe!
So there you have it! 15 of the best places to do yoga in the world. Which destination will you travel to for your next wellness getaway?