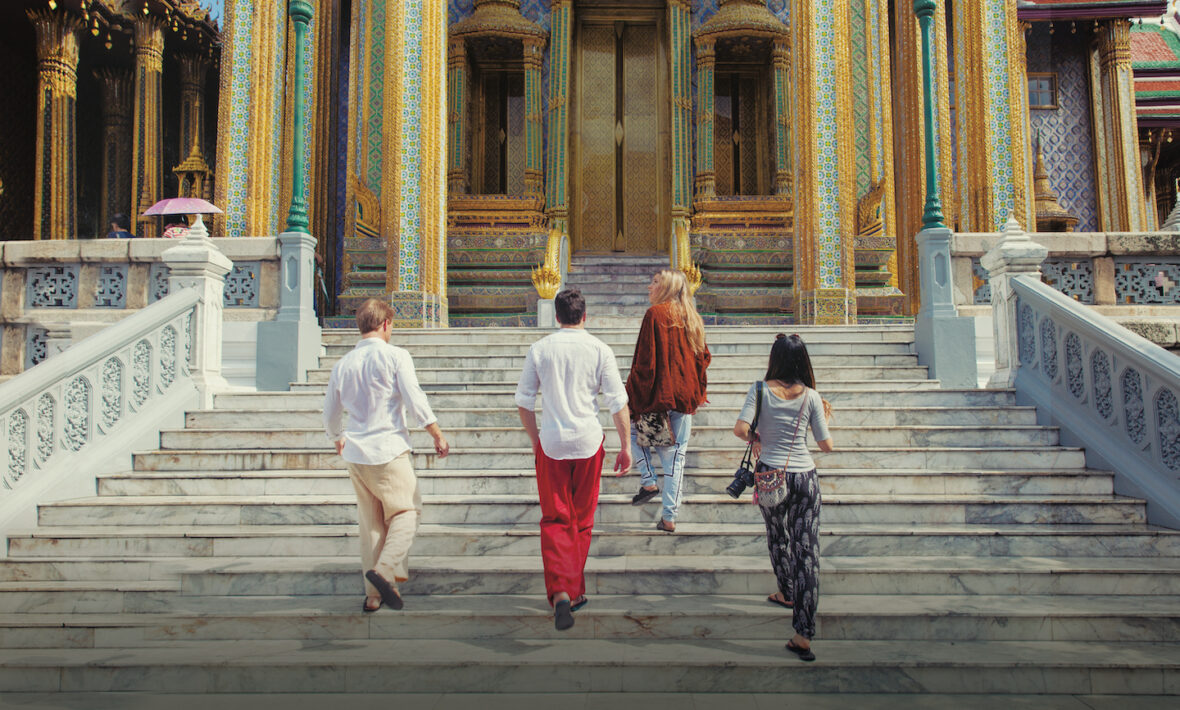 Last summer my best friend and I visited Thailand. We spent three weeks there and made our way around Bangkok, Koh Samui, Koh Tao, Koh Phangan, Krabi and Phi Phi islands, it was incredible! If you've ever thought about travelling to Thailand, do it! Here's my pick of the best places to visit in Thailand…
1. Sky Bar, Lebua State Tower, Bangkok
If you're a fan of The Hangover movies, you'll recognise this bar from the second film. While in Bangkok, we knew we wanted to visit a rooftop bar and decided on the Sky Bar – on the 64th floor of the Lebua State Tower. You're treated like royalty as soon as you step foot into the building and the views are literally breathtaking. We got stuck in traffic and ended up missing the sunset, however I would 100% suggest visiting in the evening as Thailand's Capital city, Bangkok is pretty spectacular at night and this is one of the dreamiest places to visit in Thailand ever.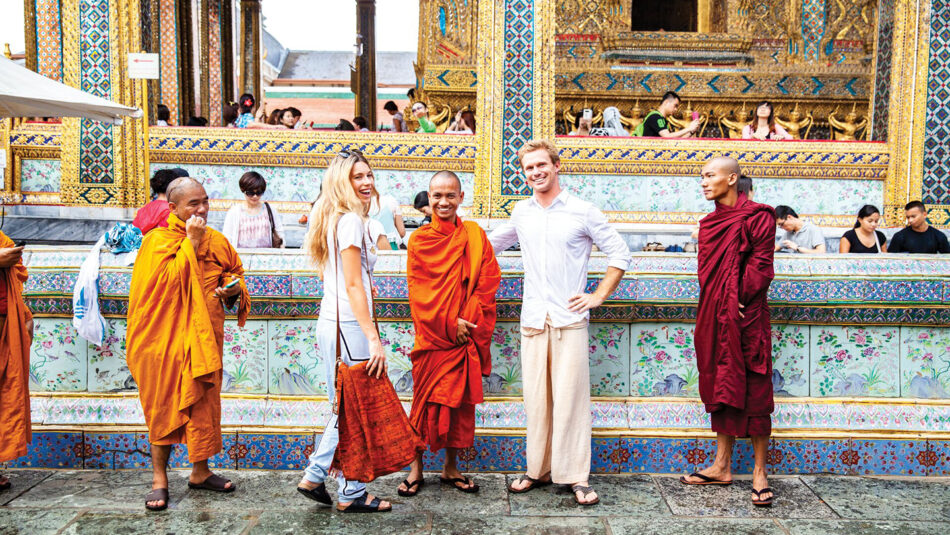 2. Khao San Road, Bangkok
Many travellers argue that Khao San Road is too touristy to stay on nowadays, but I loved it. I had been warned by so many people that I wouldn't be a fan of Bangkok and assumed that the famous road would be way too overwhelming for me – how wrong I was! On our first night we were probably completely jet-lagged but still joined in with the huge street parties taking place between all the market stalls.
Regrettably, I wasn't brave enough to try one of the deep fried scorpions, so we stuck with street Pad Thai instead (the best Pad Thai I had during our trip). Staying on Khao San Road is an experience in itself. There's great street food, music and people – what more could you want?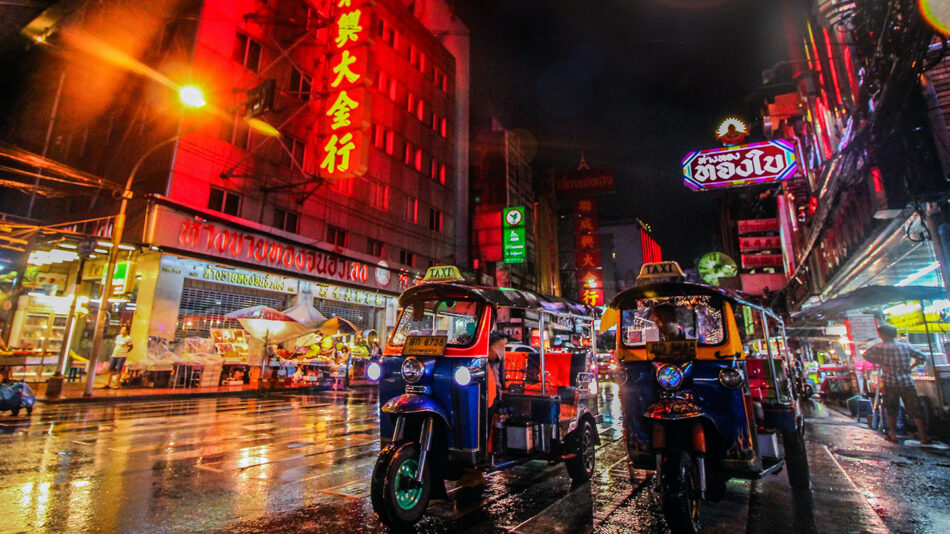 3. Ark Bar, Chaweng Beach, Koh Samui
We made our first proper 'travelling friends' at Ark Bar when we first got to Koh Samui. Ark Bar is situated on the white sandy beach of Chaweng in Samui and is just so laid back and cool. Just like in Bangkok, we literally got off the plane, dumped our bags in the hotel and made our way down to the beach for a drink. Ark Bar serves up amazing Thai food and they have different party nights throughout the week. Think fire-breathers and all sorts of performances. Ark Bar is just the perfect place to chill in the day and in the evening.
4. Scuba diving in Koh Tao
After Samui, we ferried to Koh Tao and basically had a day trip in the jungle. We got bitten to death but it was defo worth it. Koh Tao is one of the best places in the world to scuba dive, and although I was mad nervous I knew I couldn't pass up such an opportunity on my trip to Thailand. All the instructors are super nice and help you through if you're a beginner. Koh Tao is such a beautiful, undisturbed island, unlike Koh Samui which is a lot more touristy (but nonetheless, still v v pretty).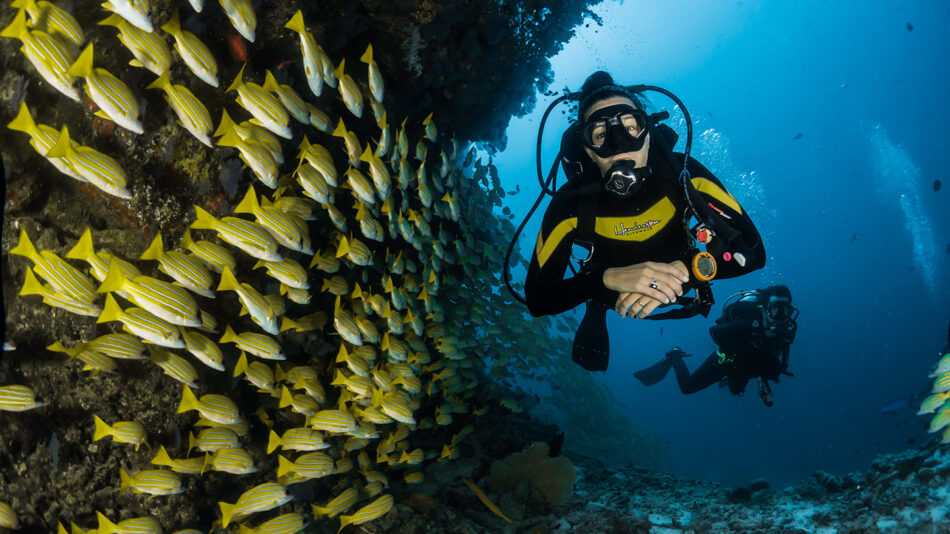 5. Koh Nang Yuan
Off the coast of Koh Tao is a famous island named Koh Nang Yuan. We took a 10-minute long tail boat to the island and climbed to the top just to witness the view. There's only one resort and restaurant on the entire island, there are also no roads, so the only way to get about is by walking. Parts of the island are joined up purely by a strip of beach which makes for an amazing view from the top. It's a hell of a climb, but it's definitely one of the best places to visit in Thailand!
6. Koh Phangan
I don't really know where to start with Phangan. We travelled with a tour (more about that in a second) towards the Southern parts of Thailand and stayed in a resort called Shiralea, which was run by a group of English guys. We had the best time at Shiralea, I'm literally laughing thinking about it all now. When we first visited Phangan with our tour, we went to the half moon party and then we came back a week later on our own to do the full moon party. We also experienced a different perspective of Thailand from our visit to the Khao Sok National Park. Our awesome guides helped us soak up the sun rays in the jungle reserve, seeing the wildlife and natural attractions throughout our visit of the park.
Again, everyone warned us that these were a bit too touristy to enjoy but they were the best nights ever. There were hundreds of bars open that backed onto the beach playing great tunes. Also the Night markets were to die for. Picture any food you've ever craved after a night out – it was there. I loved every moment in Phangan and I hope to go back one day.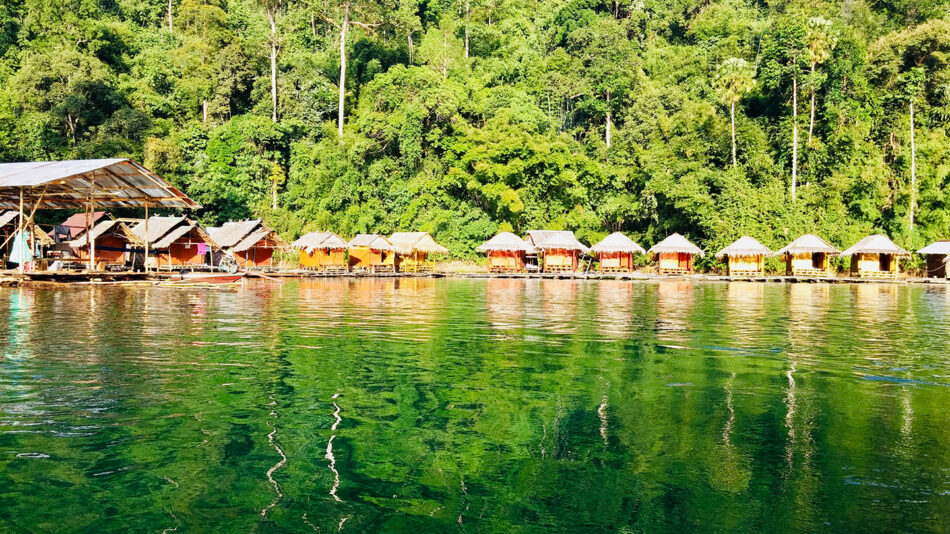 7. Roast, Bankok
Roast is a restaurant in The Helix Quartier of Bangkok. We went there for breakfast on our final day and I've literally ran out of adjectives to describe just how good it was. If you don't believe me please have a look at their brunch menu, and if you still don't believe me then you'll just have to make a quick trip to BKK.
8. Centara Grand Beach Resort, Ao Nang, Krabi
We decided to up our game and stay in a posh resort for a couple of nights when we were in Krabi. You could only reach Centara by a shuttle boat and it was like a mini village when you got there. There were different swimming pools that all looked onto the beach and several different restaurants.
Unfortunately, I was ill while we were there and spent the majority of the day in bed. I couldn't even eat breakfast which was sooo disappointing as it was the biggest breakfast buffet I'd ever seen. We were treated like queens at Centara and I wish I could go back and make the most of it.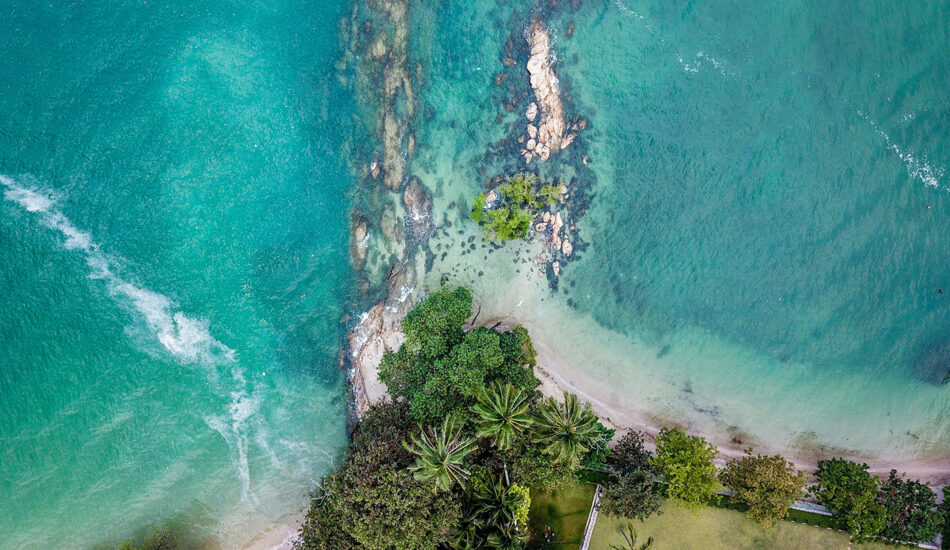 9. Long Beach, Phi Phi
Phi Phiiiiiiiiiiiiiiii. Defo one of my favourite islands. We were staying on Long Beach and had to get a taxi boat over there from the main island. Our hotel was so cute and overlooked the beach which was great. Long Beach is the most beautiful beach I've ever been to – the sea was amazingly clear and the fish were beautiful. At night we would taxi boat over to the main island of Phi Phi and go to a funky restaurant or bar that had a big screen for movies and served wicked Mexican food. I don't think you can go to Thailand without visiting Phi Phi. All the locals are so lovely, too, so go check it out, as it's honestly one of the best places to visit in Thailand.
10. Take a Contiki tour!
For the Samui/Tao/Phangan portion of our trip, we travelled on a Contiki tour and I am SO glad we did. We met some fab people that we're still in contact with now and I have too many memories to even recall. If you've ever wanted to travel to the best places in Thailand, I urge you to do so with Contiki as I had so much fun and our tour guide Matt was the best. It was such a laidback tour, you could literally do as much or as little as you wanted and everyone got along. If you fancy a look at exactly what I got up to, check out Contiki's Thai Island Hopper East trip.