13 best spring break destinations you need to visit this year
Share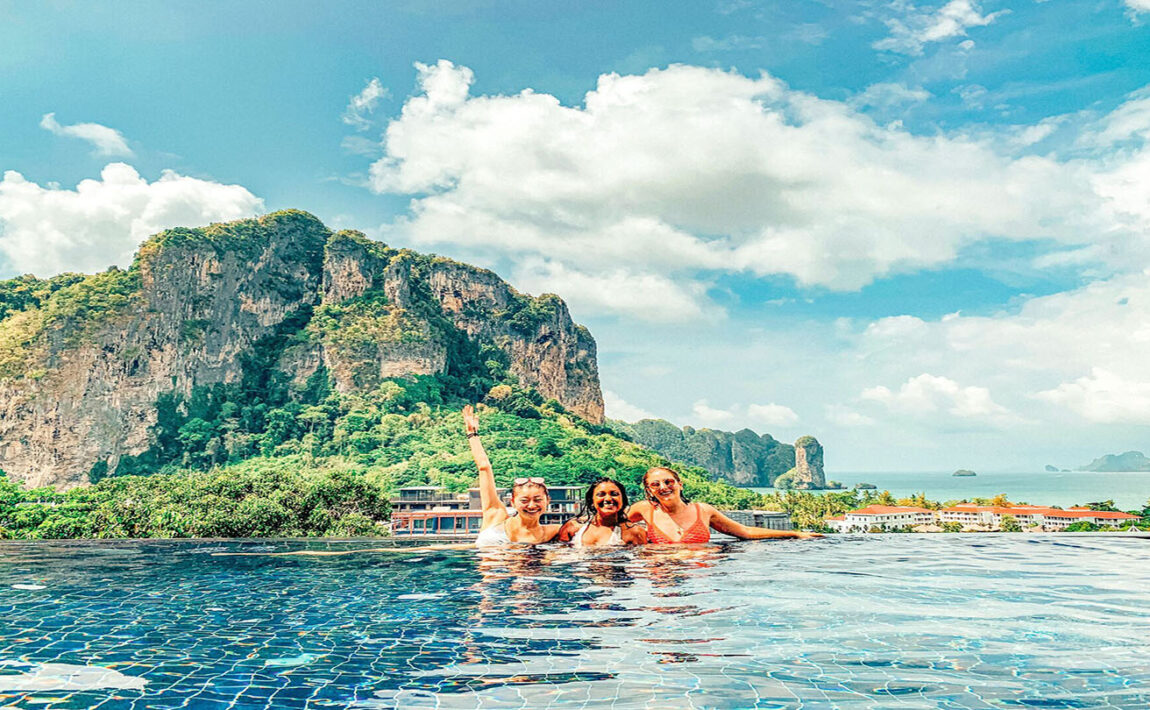 Spring break is a time we all look forward to, whether you're in college or not. You've made it through those post-holiday blues and can finally see the light at the end of the winter tunnel. So whether it's a break from school or a spontaneous way to use up some of that hard-earned PTO, spring break will help you step out of your daily grind and into your next adventure.
Ready for your next getaway? Need some inspiration? In no particular order, here are the best (in our opinion) last minute spring break travel deals of the year. Time to get your chill on!
1. Paris, France
Calling all culture vultures, the City of Lights is the perfect spring break destination for you. There are plenty of reasons to visit Paris year-round but springtime is really something else. The warmer weather brings the city to life. You can wander in and out of the historic monuments, museums and blooming parks. Spring break in Paris is definitely worth the hype.
View this post on Instagram
2. Whistler, Canada
Skiing, snowboarding, and cute log cabins? Count us in. Spring break in Whistler, Canada is one of the best times to absolutely shred it down the slopes. Home to Whistler Blackcomb, one of North America's largest ski resorts, as well as the Olympic Park which hosted the 2010 Vancouver Olympics, this is the perfect location for all skiing and snowboarding fiends. But if easy breezy is more your speed, don't worry, Whistler also offers snowshoeing, tobogganing, and tranquil slopes paired with beautiful scenes.
3. Rome, Italy
You've probably had your fill of pasta in its various forms while living in student dorms, but, have you had gorgeous penne covered in a sumptuous pomodoro sauce with fresh parmigiano sprinkled on top? No? Shocker. Well, now is the time. Venture out into Italy, land of culture and very old and famous landmarks. The spring time sun really does Rome's faded and antique beauty the justice it deserves – plus you'll be avoiding peak-time crowds.
4. Playa Tamarindo, Costa Rica
Playa Tamarindo is known for surfing, white-sand beaches and adventure. During the day you can catch some waves, zip line through the jungle or just lay on the beach. Watch the beautiful sunsets over the Pacific Ocean, and once the sun goes down this town comes to LIFE. Dance the night away while listening to live music, or sample some of the local beverages (no judgment here). This Costa Rican town is a spring breakers paradise and a go-to destination for a people-pleasing vacay.
5. Dublin, Ireland
Few festivities are as fun as St. Paddy's day which enters in full swing on the 17th of March. Loads of places across the USA host St. Patrick's day parades, but you may as well head straight for the source in Dublin, Ireland to get the full effect! The locals are sure to do it bigger, better, and louder than you've ever seen St. Patrick's day be done before.
6. London, England
Hopping over to London in early spring means fewer crowds, blooming royal gardens, and mild weather. But don't forget to pack your rain boots, it is England after all! It's the perfect destination for first-time European visitors and spring tends to be more budget-friendly compared to summer. Explore the city that's constantly changing, see landmark icons like Big Ben and the London Eye, but don't miss out on snacking in Camden Market or shopping around Covent Garden. London is officially one of the best spring break vacations, period.
7. Miami, Florida
Me oh my… spring break in Miami is like no other. This city is often called 'the spring break capital of the US' and it has definitely earned this title. Known for its art deco architecture, buzzing beaches and parties that last all night long, you'll be surprised to learn that there's so much more to do in Miami. Spring break is more than South Beach – you can get artsy in Wynwood, explore the picturesque neighborhood of Coconut Grove, and most importantly get to know the friendly locals. There is more than meets the eye here…
View this post on Instagram
8. The Lava Line, Ecuador
Craving something filled with nature and unique experiences? Spring break on Ecuador's Lava Line is unmatched. With one foot in each hemisphere, walk along a very very hot trail, and get up close and personal with a live volcano! Expect to see diverse landscapes, crystal-clear waters, and lots of insta-worthy scenery. The weather gets really warm here, even in Spring, so prepare to make encounters with some interesting wildlife and splash in gorgeous natural waterfalls and hot springs. What are you waiting for?
9. Island Hopping, Thailand
Don't want be to confined to one place? Need to move around? We've got you. How about going on the best Island hopping trip you'll ever experience! Thailand truly is the South Eastern gem that keeps on giving. Warm weather – check. Clear waters – check. Funky wildlife spottings – check. Thai Island Hopping has everything you could ever want for all the typical spring break activities, and you can really focus on the fun when Contiki is in charge…
10. Cancun, Mexico
Cancun for spring break is a no-brainer. Every year thousands of visitors flock to enjoy the amazing beaches, clear Caribbean waters and vibrant culture. The vibes can get a little wild here but that is all part of a Cancun spring break experience. There are special events that happen all week long, you'll never be too far away from a beach and did we mention street tacos? *drools*
11. Barcelona, Spain
Who run this city? Gaudi (and Messi). If you're looking for a lively vacation full of culture and history, Barcelona is it. On the coast of the Mediterranean, you can walk from bottom to top. Starting from Barceloneta Beach, explore the winding alleys of the Gothic Quarter and then make a stop at La Sagrada Familia. End your day in Parc Guell where you can take in all the views of this magical place. Visiting Barcelona for spring break will have you never wanting to leave.
12. Cartagena, Colombia
This destination gives you the ultimate mix of old and new, city and beach, nightlife and adventure. Fresh food and friendly locals? Check. Affordable prices? Check. Spring break is the perfect time to explore this rising destination. This is a vacay you won't regret and don't forget to order the 'arroz con coco'!
13. Waikiki, Hawaii
Waikiki is one of the most popular beaches on the planet, so it's no wonder it made it onto our very very special and exclusive spring break destinations list. From experiencing an authentic luau to snorkelling with sea turtles and relaxing on the iconic Waikiki Beach, there's always something to suit every taste.
View this post on Instagram
Starting to get inspired, hungry for more? Feel free to check out other trending Spring Break trips here!