Join us on a Virtual Contiki Tour to Thailand
Share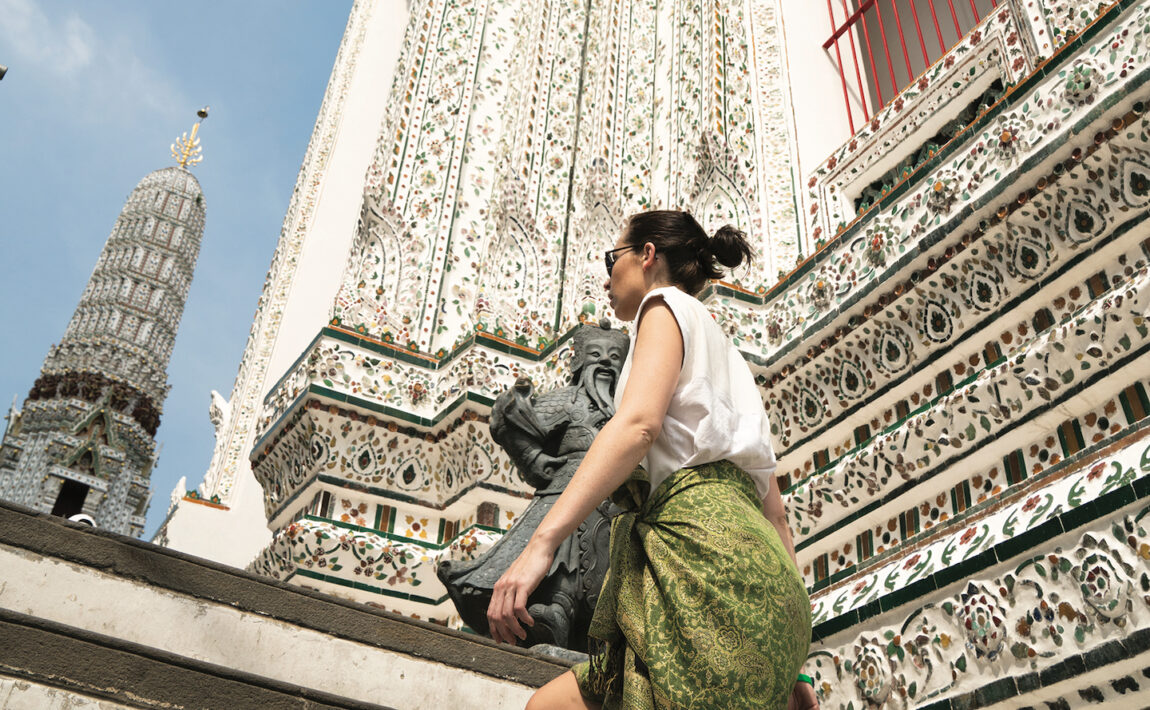 Let's be frank, we're all feeling the wanderlust ache right now. At Contiki and six-two, this got us thinking about the fun and creative ways we can bring the world to you at home. Enter our series of virtual Contiki tours to the world's most lusted after destinations!
Take an immersive 360° video adventure, plus we've rounded up Thailand Trip Manager Eleanor's tips, advice for recreating the trip at home and even suggested the best Contiki Day Songs to listen to while you watch and read. First up, we're taking you to experience the beautiful highlights of Thailand – from the fiery street food markets of Bangkok to the soul-cleansing stillness of Kanchanaburi. So, settle into that sofa, sit back and come with us on our first-ever virtual Contiki tour…
1. Experience a Thai cooking class in Chiang Mai
Get ready for a 360° virtual Contiki tour and food safari to one of Thailand's most tastebud-tingling foodie destinations – Chiang Mai…
The standout experience: 
Our Northern Thai Highlights trip is perfect for foodies. The cooking experience in Chiang Mai begins at a bustling food market. You'll learn which ingredients to look out for and collect fresh local produce, before reaching the Best Thai Cooking School. Here, surrounded by the vibrant rice paddies, blue skies and rolling hills of the northern countryside, you'll receive a masterclass in Thai cooking. Try your hand at all the classics, including aromatic Tom Yum soup, punchy Pad Thai and sticky rice with mango. Then, the best bit: tuck in and enjoy the delicious fruits of your labour.
Trip Manager Eleanor says: 
"Aromatic, fiery and surprisingly healthy, in my opinion Thailand has the best cuisine in the world. Street food is a real communal experience here, and my travellers love to join the locals lining the streets on their tiny plastic stools, tucking into Tom Yum soup, papaya salad and Khao Soi into the early hours."
The Contiki Day Song: 
The Sun Comes Up by Rudimental will help you imagine all those epic sunsets.
Recreate the trip at home: 
Create an authentic Pad Thai! If you want the real taste of Thailand, this is the dish to master. Top with crunchy peanuts and a squeeze of zesty lime – one bite and you'll be hooked.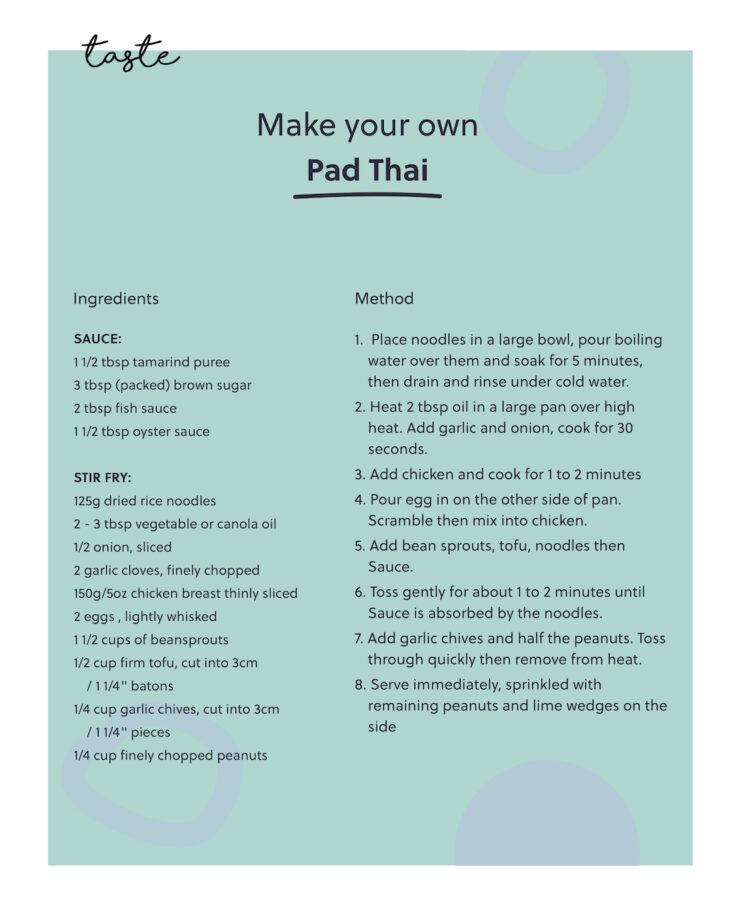 Read more:
Describe yourself as a foodie? Read all about the 5 Contiki food experiences you can't leave Asia without doing.
2. Feel the heat of Bangkok's culture and food scene
Join us on a 360° adventure to Thailand's intoxicating capital and discover some of the best Bangkok tourist attractions…
The standout experience: 
On our Singapore to Bangkok Adventure, one of the highlight experiences is Bangkok's Wat Arun, or The Temple of Dawn. It's one of the most spectacular places of worship in Asia. Take a boat along the river and get up close to the golden architecture, lush gardens and breathtaking wood carvings, as your local guide tells you about Buddhist worship and why this is one of the most revered holy sites in Thailand.
Trip Manager Eleanor says:
"They say that New York is the city that never sleeps, but that could just as easily be applicable to Bangkok. From golden temples to buzzing bars, the charming chaos of colours, smells, sights and sounds will steal your heart and never give it back."
The Contiki Day Song: 
Listen to All Night by Icona Pop for all the exciting new-city feels.
Recreate the trip at home: 
Watch The Hangover Part II! Bangkok isn't just about partying, and it's so much more than the Vegas of Asia. That being said, it has earned its reputation. A reputation explored to hilarious effect in the second Hangover movie, in which the heroes wake up in a Bangkok hotel room with only a capuchin monkey. We could all do with a laugh these days…
Read more:
Keen to explore more of Thailand, you need to check out the 10 epic places you NEED to visit in Thailand, pronto!
3. Explore the peaceful waterfalls in Kanchanaburi
In need of a digital detox? Take a 360° adventure to one of Thailand's most spellbinding regions and discover Erawan waterfalls.
The standout experience: 
When we travel through Kanchanaburi on the Total Thailand trip, Erawan National Park is unmissable. It has a bit of everything: towering mountains, lush forests with macaques swinging from treetops and emerald green ponds. But the jewel in its crown is Erawan Falls: spectacular, cascading waterfalls that will take your breath away. Go for a dip in one of the turquoise pools to beat the heat.
Trip Manager Eleanor says:
"The Floating Raft hotel we stay at along the River Kwae has to be one of the most unforgettable accommodation experiences in the world. It's a real eco hideaway: no electricity, no WiFi; just candles, lanterns, games and the rushing river lulling you to sleep."
View this post on Instagram
The Contiki Day Song: 
Wild + Free by Andrew Simple is THE tune for helping you to let go and transporting you to faraway climes.
Recreate the trip at home: 
Try some chill-out meditation. Right now we're more reliant on our screens than ever, but it's important to take time to close your eyes and unwind. One of the best parts about travelling to Kanchanaburri is that it's completely off-grid. There's no blaring phone notifications: just the sounds of the jungle and the soothing river flowing by. Get a slice of that at home (while working or just before bed) by putting on your headphones and blocking out the world with some soothing river sounds. Focus on your breathing and be mindful of your body, rather than the news. 
Read more:
Looking to travel more consciously once the world opens up? Aren't we all. Check out our community writer winner's guide to travelling more consciously through Thailand.
We hope you enjoyed your virtual Contiki tour to Thailand! Hopefully, the bustling street markets and calming jungle feels gave you the chance to escape, even if just for a little while… Until next time.