8 Drake Lyrics that Make Us Want to Travel
Share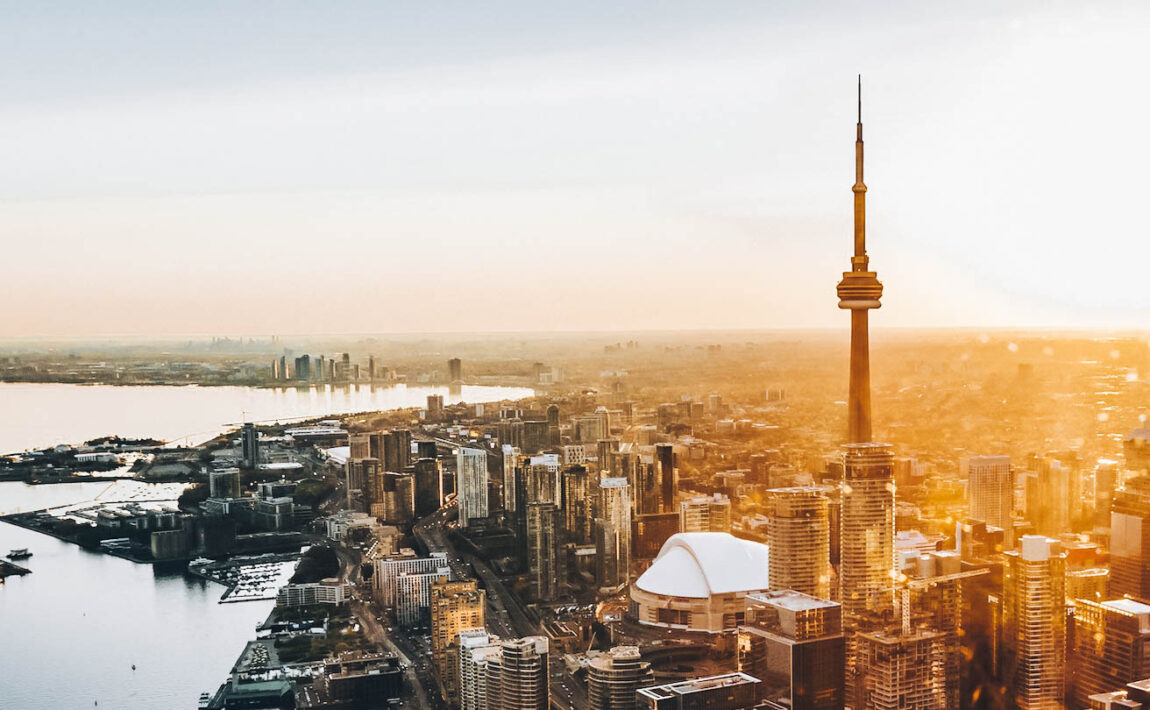 Regardless of your musical taste, it's hard not to love some good Drake lyrics. He's one of the world's biggest musical artists and has dominated global charts for over 10 years with his infectious mix of Rap/ Pop and R&B bangers. Plus, he's a former Degrassi star (a TRUE Canadian treasure) and the best unofficial mascot that the Toronto Raptors could ask for. It's thanks to all of this, and more, that Drake has just been named as Billboard's Artist of the Decade.  
Drake lyrics tell us he loves a lot of things; his bed, his mom, his son, and travelling all top the list of things he tends to sing and rap about. So, while we eagerly await the release of Certified Lover Boy and the answer to all our summer playlist prayers, let's take some time to reflect. What are we reflecting on? Why, the amazing Drake lyrics that his songs have put on the map! Other than his hometown of Toronto of course…  
Add these 8 destinations to your bucket list and celebrate Drake's big win with us…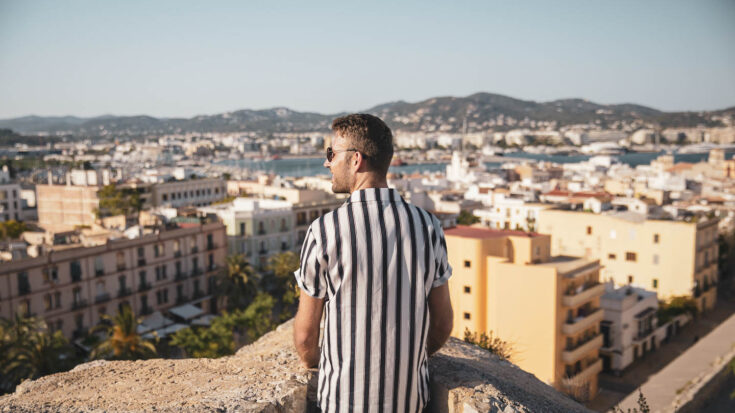 "Just say your piece and peace up like Ibiza" – Ratchet Happy Birthday
Drake may love his hometown of Toronto, but when he wants to let loose, he takes his private jet and heads to Ibiza. From the gorgeous beaches to world-famous nightlife, the second you land in Ibiza you're going from 0-100 no matter where you're from. Drake lyrics tell us love for Ibiza goes beyond just the boat parties and clubs though, because he loves his secluded beaches so he can get his tan and swim on with views of the Mediterranean Sea. 
"I move through London with the Eurostep" – Nonstop
Between London and Gyalchester (which is what he's renamed the city of Manchester), Drake lyrics show us that he loves a good UK vibe. Drake's London influences are all over his music and he's been working with more and more grime and UK rap artists throughout his projects. He's spent a lot of time in London, loves UK shows like Top Boy, and even wears some of their top indie designers. We'd love to tag along as he visits some of their most exclusive clubs and restaurants, and we honestly wouldn't be surprised if the London Eye or Buckingham Palace made it into a music video sooner or later either.  
"Only lyin' I do is lyin' out in the Tropics" – Is There More
Despite his Canadian-ness, Drake lyrics showcase his love for warmer weather, and talks about it almost endlessly. Like us, he craves a good tan, and loves recording music and relaxing in Jamaica, Barbados, Dominican Republic, Belize… and anywhere in the Caribbean basically. His love for the Tropics shines through in a lot of his song samples (and even his occasional accent), and the tropical vibes help him solidify his song of the summer status year after year.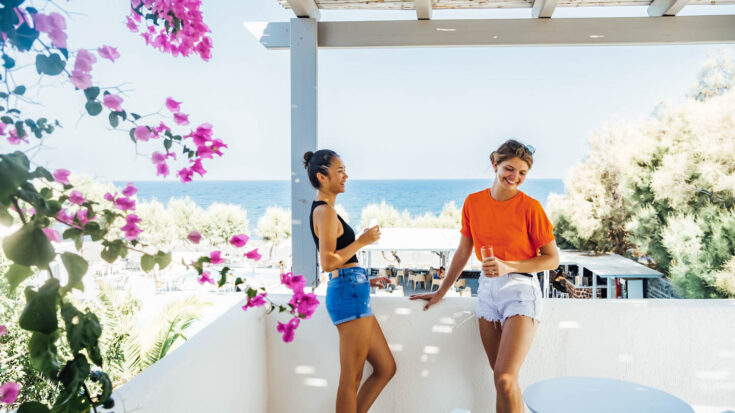 "Come with me, fly you out to Greece, Full speed, survoler Paris" – Greece
Going along with his recurring water theme, Drake lyrics dropped all about this Mediterranean paradise this year, and we're not at all surprised it's his vibe. Greece has some of the most stunning scenery in all of Europe, and the blue and white Greek hues are some of his most used colour schemes creatively. Plus, Drake loves a good sunset which Greece is famous for, and on top of that the pool and beach parties are right up his alley. As he mentions in the song, he can even fly over Paris and pick up his son Adonis on the way; if we're invited to Greece, he can bring whoever he wants if you ask us… 
"Two-thirty, baby, won't you meet me by The Bean?" – Chicago Freestyle
All Drake lyrics definitely hint at him spending a lot of time in the USA, and although Atlanta is an old fave, he's given some love to the windy city more recently. We can just picture him in a back room of a Chicago pizza joint, eating some delicious deep dish with a bottle of champagne to wash it down. He's also a big fan of Michael Jordan, so when he's not meeting someone at the famous Bean (aka Cloud Gate) sculpture, he's likely watching a Bulls game courtside, and we'd love to be his plus one at the United Center.  
"I'm posted in Stockholm" – What's Next
When he's looking for some down time and something a little different, Drake lyrics tell us that he parks himself in Stockholm for some Scandinavian chills. Drake may not be visiting Stockholm to party (who are we kidding, he always fits some of this in), but we're guessing he heads to the city to take in the views and focus on writing some new lyrics. It's the colourful buildings, countless bridges and Baltic Sea views that are probably doing the trick for him.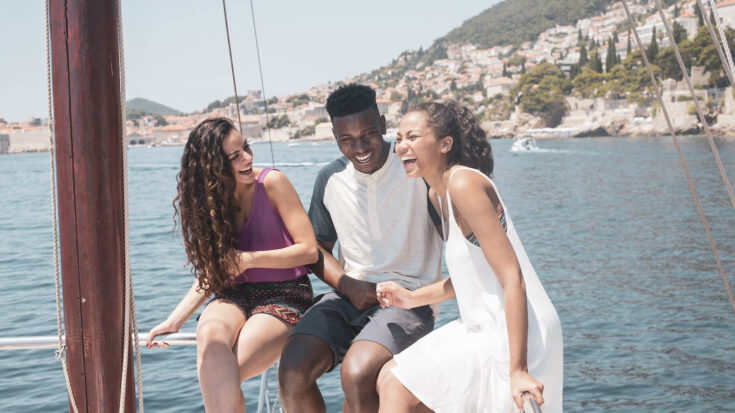 "Make a set sail in Croatia to get a leverage" – Lemon Pepper Freestyle
Scroll through Drake's IG and you can see he's all about that fancy yacht life. There are few places more beautiful to see by boat than the coasts of Croatia, and we can guess by his recent shoutouts to the country that he's been spending some time there too. Drake lyrics prove that he loves to chill out on a boat or spend time on a jet ski on vacation, and we'd love to join him on one of these aquatic adventures in Croatia one day. He's also a Game of Thrones fan, so we're not surprised if he's scouted out his own piece of King's Landing to buy in Dubrovnik.  
"I wanna move to Dubai, so I don't never have to kick it with none of you guys" – Free Smoke
If Drake lyrics prove to us that he's into anything it's luxury, which means Dubai's the perfect spot for him to go when he's feeling more boujie than normal. Here he can really sit back, relax and treat himself to all the lavish things he deserves after being named Artist of the Decade by Billboard. We could totally picture him sandsurfing (he's probably perfect at it) during the day then heading on a yacht for some time to spend with the friends he brought with him.