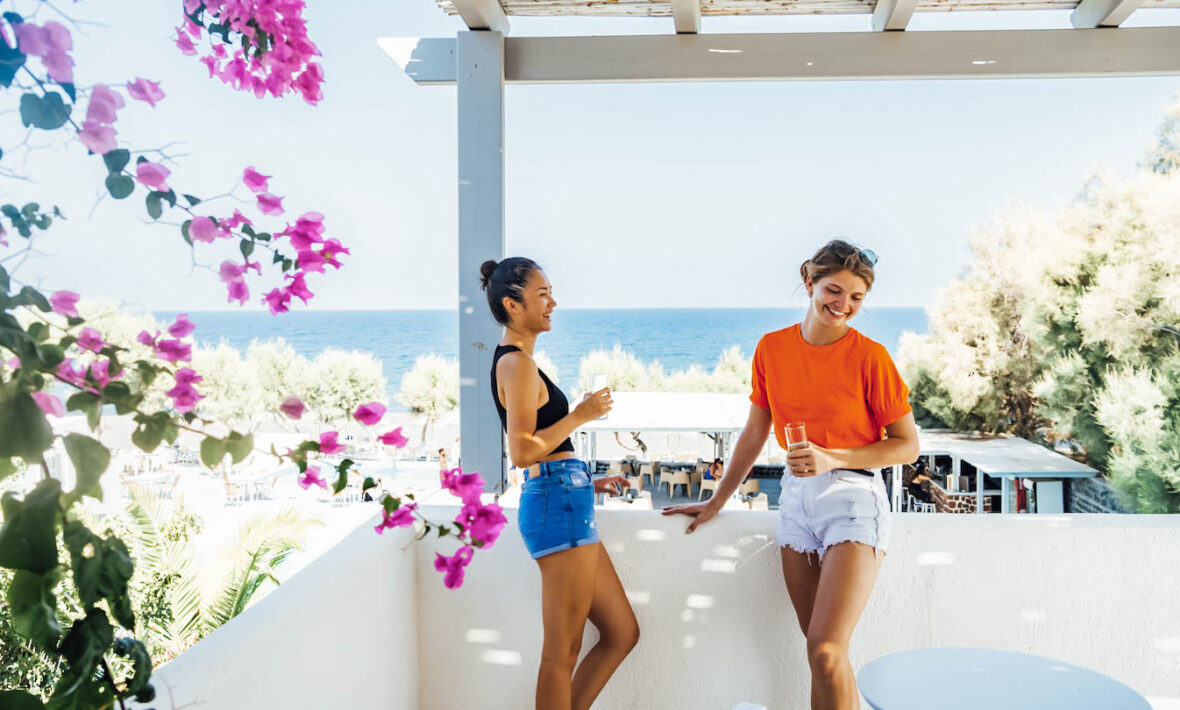 Ah, the Greek Islands. These have to be the most sought after travel destinations this summer (and every summer, tbh). After years locked indoors, who doesn't want to sip fresh orange juice (ice-cold) in the morning? Spend time in cute cliffside villas, awash in pastel hues? Oh, and don't forget the Aegean Sea, which is somehow the bluest thing EVER. There are so many reasons to visit these stunning Greek isles – and you want to do it in luxury. But prices have never been higher for accommodation, transport and food…everything really.
And yet…what if we told you you could island-hop the Greek islands on a budget – with all of that stuff sorted for you? Let us introduce you to doing the Greek islands in style – with Contiki.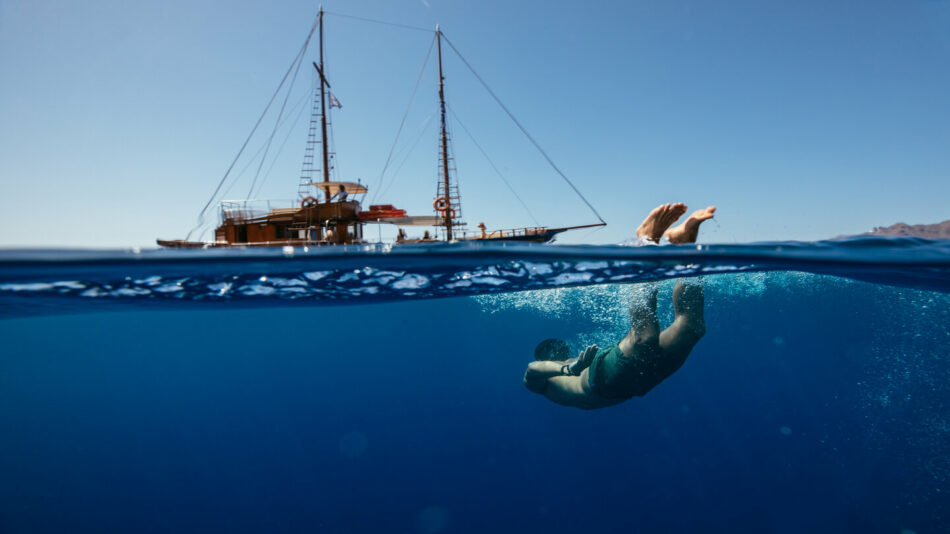 What is Contiki?
Contiki are the masters of social travel for 18-35s (they've been doing it since 1962!). They're all about young people experiencing the world together, and making fast friendships along the way. The best bit? You don't have to worry about booking hotels, or transport (or which sights and sounds to see) as they handle that for you. All you need to focus on is having the time of your life with a group of new friends from around the world.
So now that's out the way, let's have a little look at these Greek adventures shall we?
Greek Island Hopping
This is one of Contiki's most popular trips for a reason. If you wanna live your best life this summer you can't do much better than this sun, sea & culture-rich trip in Mykonos, Paros, Santorini, Ios & Athens. Not only does it stop at each of Greece's most popular islands, you'll get to enjoy long party nights and lazy sun-soaked days with your new Contiki BFFs (18-35s only, remember).
With your expert Trip Manger to guide you (who knows each island better than google maps), you'll have plenty of time to explore charming villages, local shops, volcanoes, natural coves and heaps of ancient history. And don't forget, everything is sorted for you: all you need to do is book and go.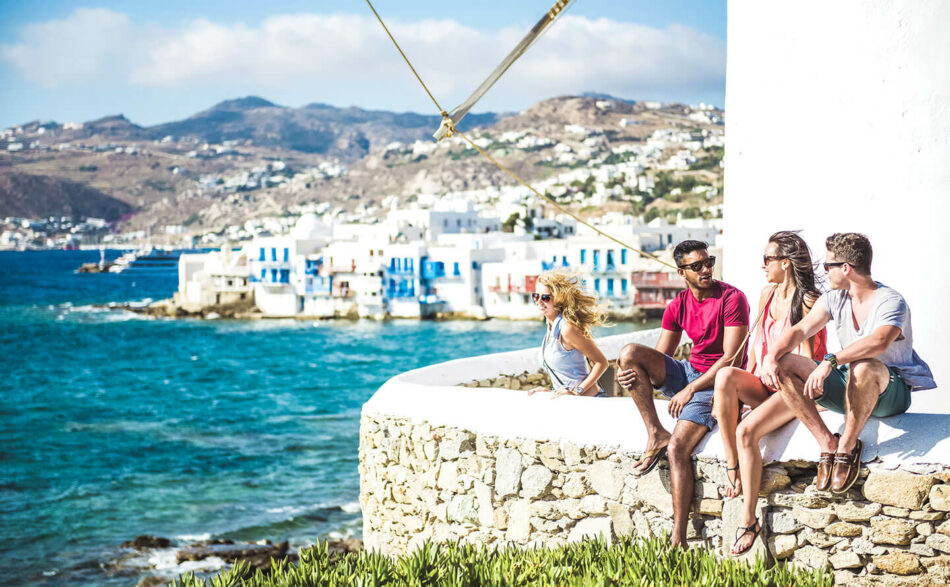 Mykonos and Santorini Escape
Mykonos and Santorini Island Escape is the upgraded experience. So, you'll not only be getting a good taste of luxury (think 4* hotels with insta-worthy sea views). But there'll also be more time to appreciate these beautiful islands at your own pace. Mykonos and Santorini are extremely sought-after during high season, but don't let that stop you. Contiki Trip Manager's scout out perfect accommodations, excursions and restaurants in the area for your trip.
Over 9 perfect days, you'll island-hop by ferry and stay in superior-class rooms at the Paradise Beach Resort, a whitewashed villa with sun-beds and sea views. And remember: bagging the best-value hotels on these Greek islands takes careful planning, months or even a year in advance. With Contiki however, your 'superior' stays are all pre-planned, for WAY less hassle. So spend more time getting your glow on and having a good time!