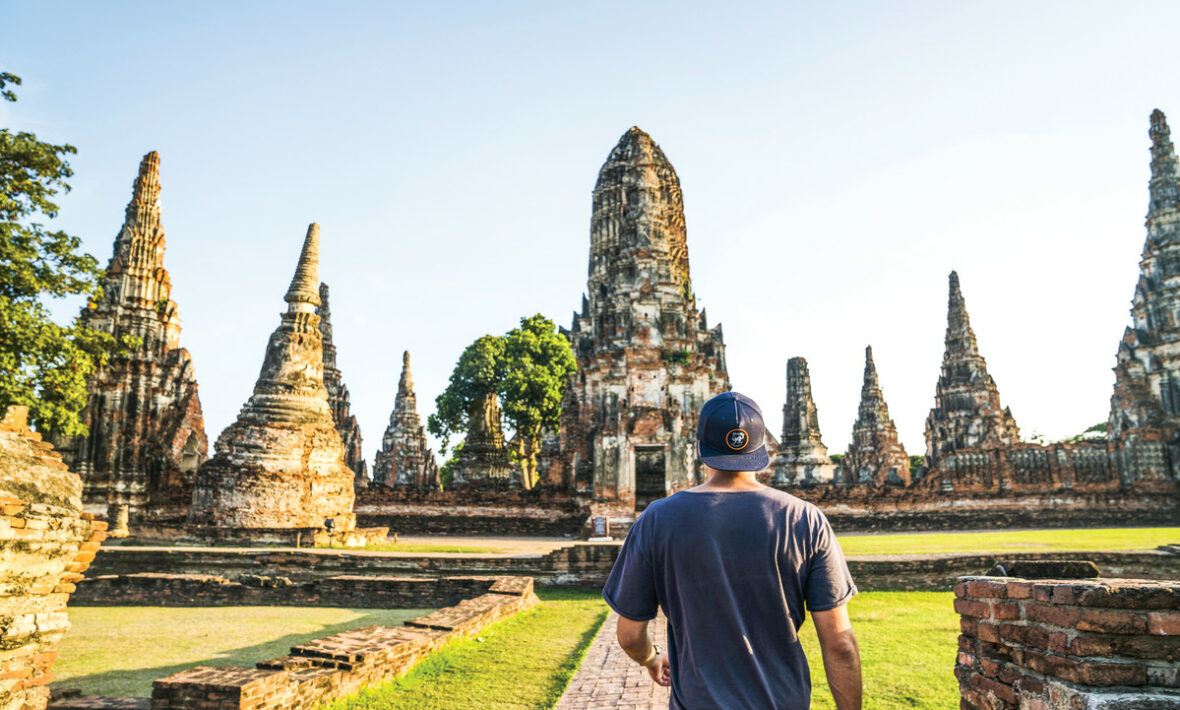 This article was created by Alicia Winnett of Alicia Fashionista; a place for the millennial everywoman who loves to travel, sees beauty in the ordinary, and aims to live wholeheartedly. This summer, Alicia took the adventure of a lifetime in Thailand.

Read more about her adventures in beauty, health and life here.  
Last month, my friend Alex and I went on our very first trip to Asia on a Contiki. We did the Thai Island Hopper West, which included Phuket, Koh Phi Phi and Krabi, and we had the time of our lives! I am sad that it took me so long to have a Contiki experience, but I am definitely hooked! I wasn't even home yet and I was already planning and dreaming up my next trip with them. Maybe South America or India. There are so many possibilities!
I know so many people who've done Thailand, but after this experience, I think I may have found the perfect Thailand trip. Here's what I've loved and learned about exploring Thailand; and doing it with Contiki:
1. Meeting New People
I absolutely love making new friends and connecting with people, it's just really tough to do as an adult. A trip like this, though, brings you together with people and intensifies friendships through experiences. Whether you do a tour solo, with a friend, or a significant other, if you're open to it, you will definitely forge new relationships.
I cherish the friendships Alex and I made on our Contiki trip so much. Two of our pals have even already booked to come visit us here in Vancouver this summer! It was getting to know so many great new people from around the world that really made this trip extra special.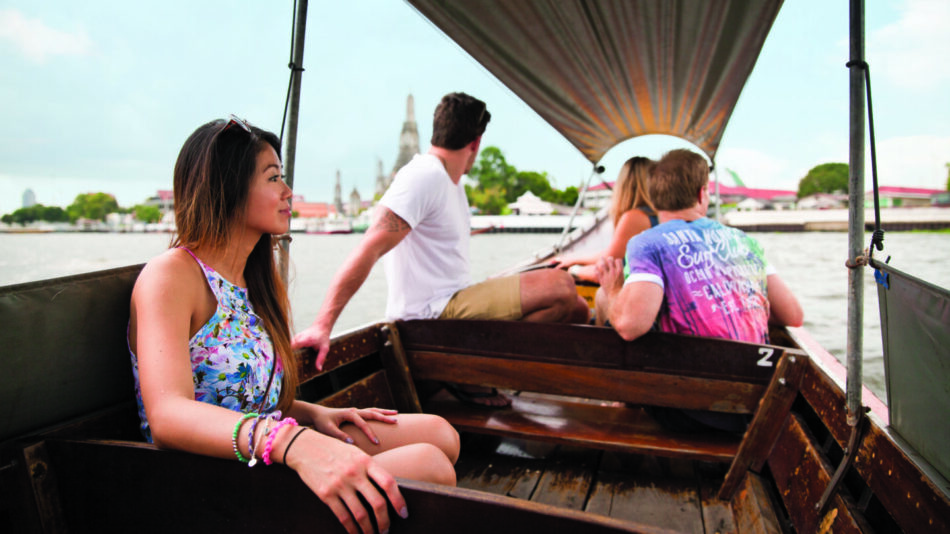 2. Getting Out Of Your Comfort Zone
I've been on trips where I get lazy and don't venture far from the hotel, or am so tired I never can stay out past dinnertime. That is definitely not the case with Contiki, in a great way. You are pushed to explore, get out to see the sights, and yes, experience the nightlife.
At some point in my late twenties, I became a rather cautious person. Which, in many ways, bothers me. It's so limiting and, well, pretty boring. Because of Contiki, I went on my longest plane ride, jumped off the second story of a boat, swam with the fish, ate questionably vegetarian things, basically lived in a bathing suit for a week, had a water gun battle in the streets, danced the night away, and pushed past so many fears or things I would have overthought and talked myself out of. Their #NoRegrets policy was my mantra through moments that scared me and it felt great accomplishing so many things I otherwise wouldn't have.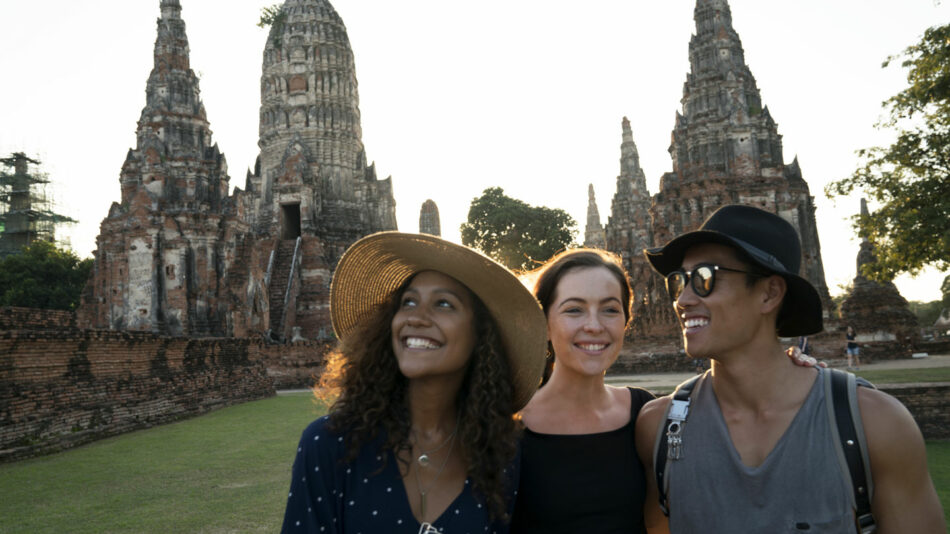 3. Having A Knowledgeable Guide
It was such an asset having a leader to keep our group organized and informed. From the moment we joined our group, I felt completely safe and in great hands. Matt, our fearless captain, helped break the ice when we were all first introduced, made sure we knew important things about local culture, and threw in fun facts when he could. During any sort of free time, he would have plenty of suggestions for activities and places to eat and never steered us wrong. He made sure we were always having fun and was there as a resource, should we need it. It was an unexpectedly appreciated part of the trip.
4. Really Great Value
Thinking back, I'm astonished at how much we squeezed into a week. I definitely don't think I would have accomplished so much in such a short amount of time on my own. Actually, I KNOW that I wouldn't have because I usually spend the first day in a new place rather disoriented. Speaking only from our experience in Thailand, it was also easy on the finances. There was so much included and anything that was additional didn't break the bank at all.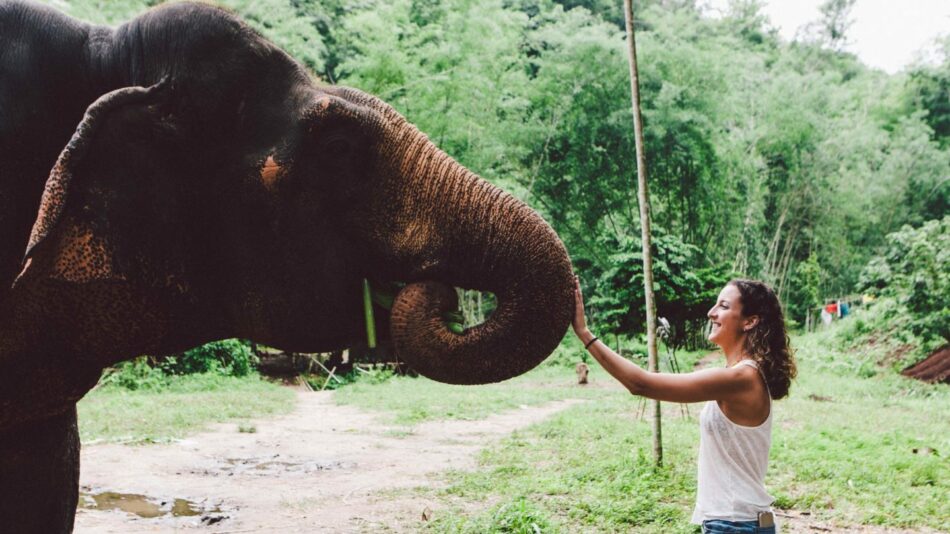 5. Peace Of Mind
Look, I can be a bit of a ball of anxiety, especially when it comes to travel. Being able to just let go and enjoy everything because it had been planned already? That, my friends, is priceless.
I also recorded our trip and my heart seriously bursts every time I watch the footage. I cannot even tell you how much fun our Thailand Contiki trip was, you just have to see it for yourself!
Ready for a Thailand adventure of your own?
Save $150 on all Thailand trips here.