22 of the best things to do in Halifax
Share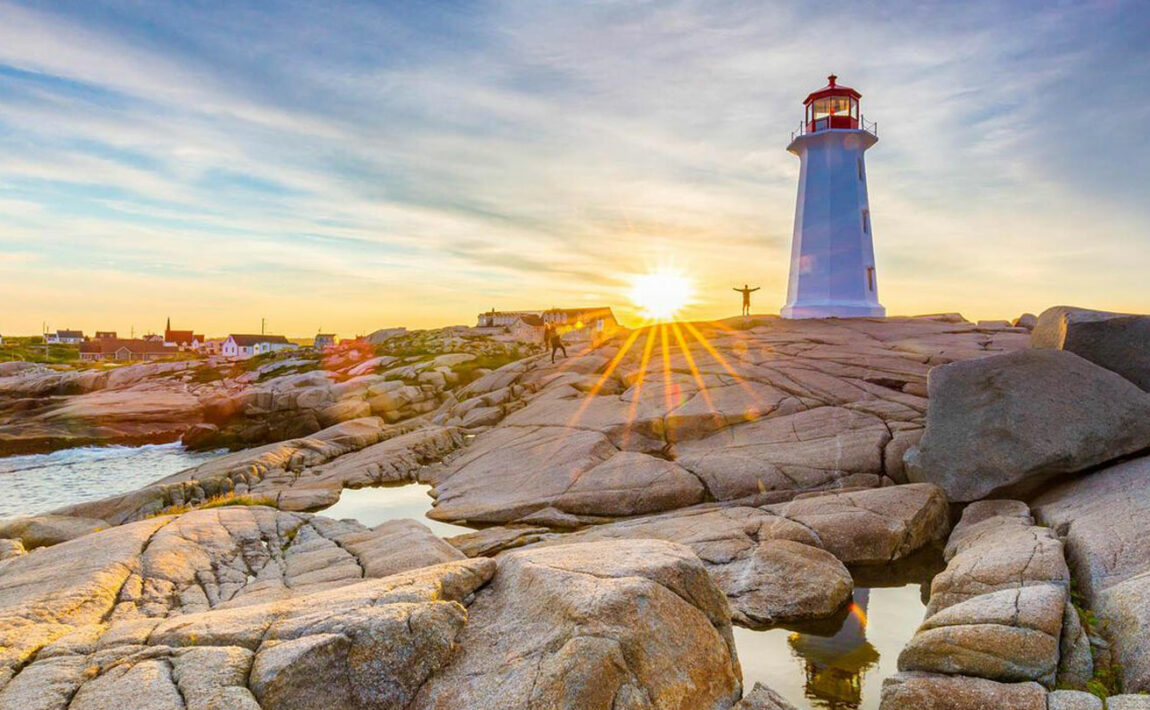 There are plenty of things to do on the east coast of Canada, particularly in Nova Scotia's capital, Halifax. From all the best places to eat, and coolest things to see, we've compiled a list of 22 things to do in Halifax this year, to help you get started on your next adventure.
1. Visit Alexander Keith's Brewery
Long before craft beer was a thing, Alexander Keith pioneered the beer culture in Nova Scotia. After immigrating to Canada from Scotland in the 1800's, Keith founded his original brewery in the heart of Halifax. Nowadays, you can visit the brewery for a full tour and immersive Nova Scotian experience.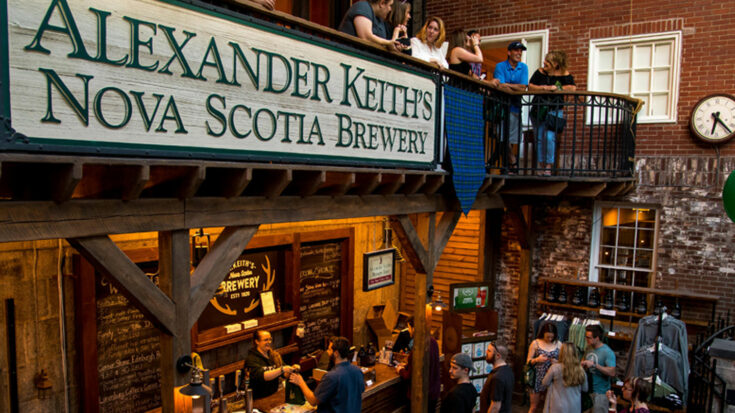 Image source:Tourism Halifax
2. Discover the King of Donair
Donair's don't necessarily scream Eastern Canada. However, Halifax is home to the first, and likely best, Donair shop in all of Canada! On the hunt to bring a bit of Greece to Canada, Peter Gamoulakos opened up his Donair shop in the 1970's. Since then, his recipe has had rave reviews come from many renowned outlets including National Geographic and Food Network. Even Anthony Bourdain himself was amazed by the recipe!
3. Stop by the Seaport Farmers' Market
Fun fact: Halifax is home to the oldest and continuously operating farmer's market in North America. Dating back to 1750, the farmer's market was held in many areas around Halifax, but now lives permanently in the Halifax Seaport, a vibrant waterfront area. Open 7 days a week, plan to spend at least one afternoon there exploring the 250 vendors selling artisan goods and local eats. Make sure you try the lobster roll. There is nothing more East Coast Canada than that!
4. Grab a bite to eat at the Bicycle Thief
One of the best places in Halifax for a patio meal or drink is the Bicycle Thief. Fusing Italian and North American flavours, the Bicycle delivers on quality food and a buzzing atmosphere. Plus you'll get to enjoy the amazing views in Bishop's Landing, a waterfront community in the heart of downtown Halifax.
View this post on Instagram
5. Love seafood? Try the Five Fishermen
Long before The Five Fishermen restaurant was established, the building had an interesting history. Originally built in the 1750's, the building was a schoolhouse and then an art school. It was even a mortuary in the 1900's and housed many Titanic victims after the ship went down off the coast of Newfoundland. Don't let that deter you from dining here though. It has some of the best seafood and steak in all of Halifax.
6. Explore Fisherman's Cove
At over 200 years old, Fisherman's Cove is now a charming restored fishing village located 20 minutes outside Halifax's city centre. Walk along the beautiful boardwalk, shop at the many quaint boutiques, and taste some local food at one of the eateries. Don't forget to stop at the Heritage Centre for a full lesson about the area's rich history as well.
7. Check out Peggy's Cove
While Nova Scotia is home to over 160 historic lighthouses, Peggy's Cove is the most famous one and stopping by for a visit is definitely one of the best things to do in Halifax. Said to be the most photographed lighthouse in Canada, it's no surprise that it's so beautiful. Spend an afternoon walking around the fishing village of Peggy's Cove, get your selfie at the lighthouse and watch as the waves from the Atlantic come crashing into the rocks. You won't be disappointed.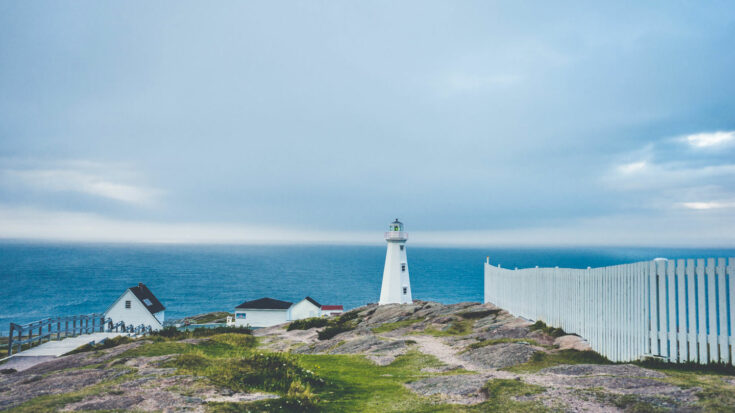 Image source:Tourism Halifax
8. Relax at the Halifax Public Gardens
Halifax Public Gardens was established in 1867, making it the oldest Victorian gardens in all North America. Here you'll find 16 acres of trees, grassed areas, and ponds – the atmosphere is serene and chilled.
9. Discover McNabs Island
Explore McNabs Island, just a short boat ride from Halifax. The island offers 22 scenic kilometres of forest, coastlines, and trails to explore. For an important history lesson stop at Fort McNab, a National Historic Site built in the 1880s meant to serve as a counter-bombardment during the First and Second World Wars.
10. Visit Halifax Citadel National Historic Site
The Halifax Citadel was originally built in 1749 to serve as a military fortification. Nowadays it provides a historical experience where visitors can walk inside and outside the fortifications, and learn about this important piece of Canadian history.
View this post on Instagram
11. Take a stroll through Point Pleasant Park
More than just a place to stretch your legs, Point Pleasant Park is home to historical sites and summer arts performances. Take in the views of the Atlantic while walking amongst the large forested park areas. Visit the Prince of Wales Tower – the oldest Mertello tower in North America, established in 1796.
12. Surf on the Atlantic
Nova Scotia has only recently gained popularity among surfers. Thousands of kilometres of coastlines hugging the Atlantic and relatively fewer crowds than most surf destinations, Halifax is a great spot to catch some serious waves. The best places to surf are Lawerencetown Beach Provincial Park and Martinique Beach Provincial Park. New to surf? No problem, there are many surf schools that can provide lessons for first timers.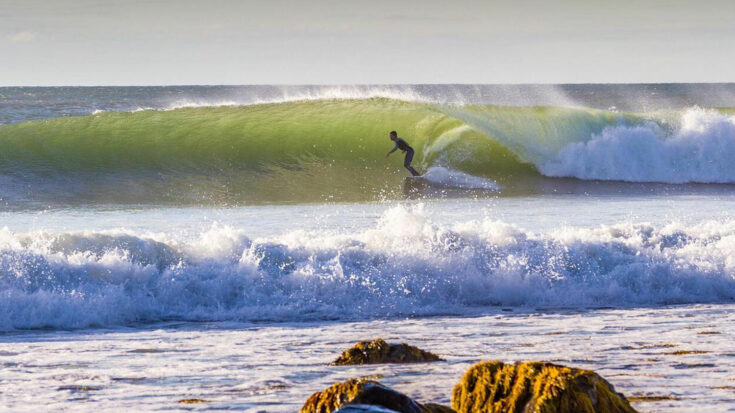 Image source:Tourism Nova Scotia
13. Kayak the harbor
Halifax has many lakes and rivers, but for a true East coast experience opt to kayak along the coastline. If you have a kayak of your own, there are a few places to access the water including Point Pleasant Park and McCormacks Beach Provincial Park. If you don't, check out Kayak Halifax for a day tour.
14. Hike coastal trails
If you're looking to escape the hustle and bustle of downtown Halifax, there are tons of popular hiking trails in the area. Salt Marsh Trail is one to recommend – It's an easy to moderate hike with beautiful views of the water. Another one to check out is Pennant Point Trail at Crystal Crescent Beach Provincial Park – a moderate 11 kilometre trail with three white sand beaches. The hike gets a little more difficult as you trek along.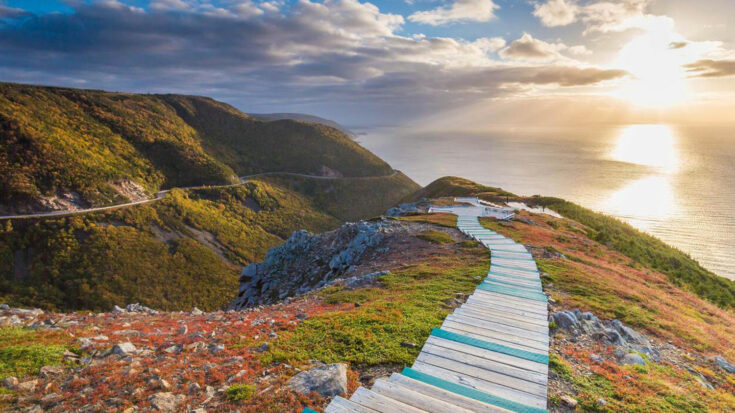 Image source:Tourism Nova Scotia
15. Cycle Halifax's waterfront
Rent a bike and peddle along Halifax's iconic waterfront. Spanning about 3.8 kilomtres with multiple access points along the waterfront, the boardwalk should take you about 50 minutes to complete.
16. Visit the Canadian Museum of Immigration at Pier 21
Travel back in time to the 19th century and learn what it would be like to immigrate through Pier 21. Part of the Canadian Museum of Immigration is occupied in former immigration shed from 1928 – 1971. This National Museum provides insights into this important part of Canadian history, so it's not to be missed!
17. Check out the Sea Turtle Centre
This interactive museum is perfect for any animal lover. It's a tiny establishment but big on information about endangered sea turtles. Plan to stop by while walking around the historic Halifax waterfront area.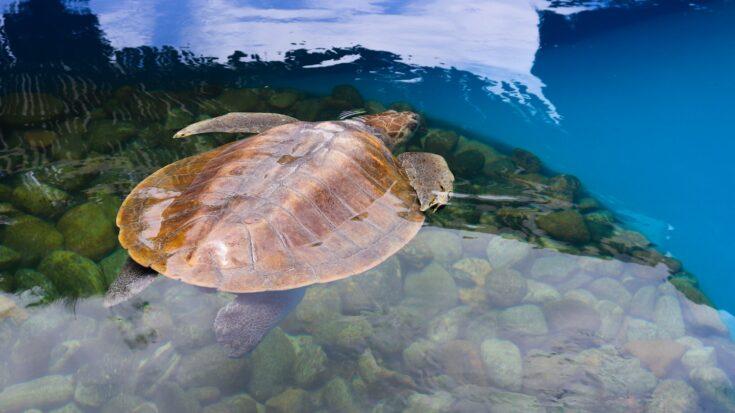 Image source:Caroline Sampaio / Unsplash
18. Stop by the Maritime Museum of the Atlantic
Learn all about the Nova Scotia's maritime heritage. From the Titanic to the Halifax Explosion, the Maritime Museum of the Atlantic is a one-stop shop for everything you need to know about the city's rich history, which makes this one of the best things to do in Halifax.
19. Go shopping on Spring Garden Road
A cultural and commercial hub in Halifax, Spring Garden Road is home to many boutique shops. The area is considered to be the trendiest area in the city and one of the busiest shopping districts.
20. Take a stroll through Downtown Halifax
There are tons of boutique stores to browse right in the heart of downtown Halifax. Shop local goods, clothing, handmade jewelry and souvenirs all within walking distance. One to recommend is the Black Market Boutique – a boho inspired shop selling different gifts from all around the world.
View this post on Instagram
21. Shop your heart away at the Halifax Shopping Centre
Halifax's Shopping Centre is Atlantic Canada's largest shopping centre. A one stop shop for pretty much anything, there are over 200 retail stores to choose from!
22. Explore Agricola Street
Known as a vibrant, hip and even eclectic area of Halifax, Agricola Street is not to be missed. Situated in the North End, there are plenty of trendy restaurants, bright row homes and antique stores to explore.
There's no doubt this 'city on the sea' is one for the books! Rich in Maritime heritage, easy on the eyes with stunning east coast scenery, and world-famous for fresh food. Regardless of how much time you have, there's always lots of things to do in Halifax. If you want to explore Halifax with Contiki, check out our Atlantic Canada trip!