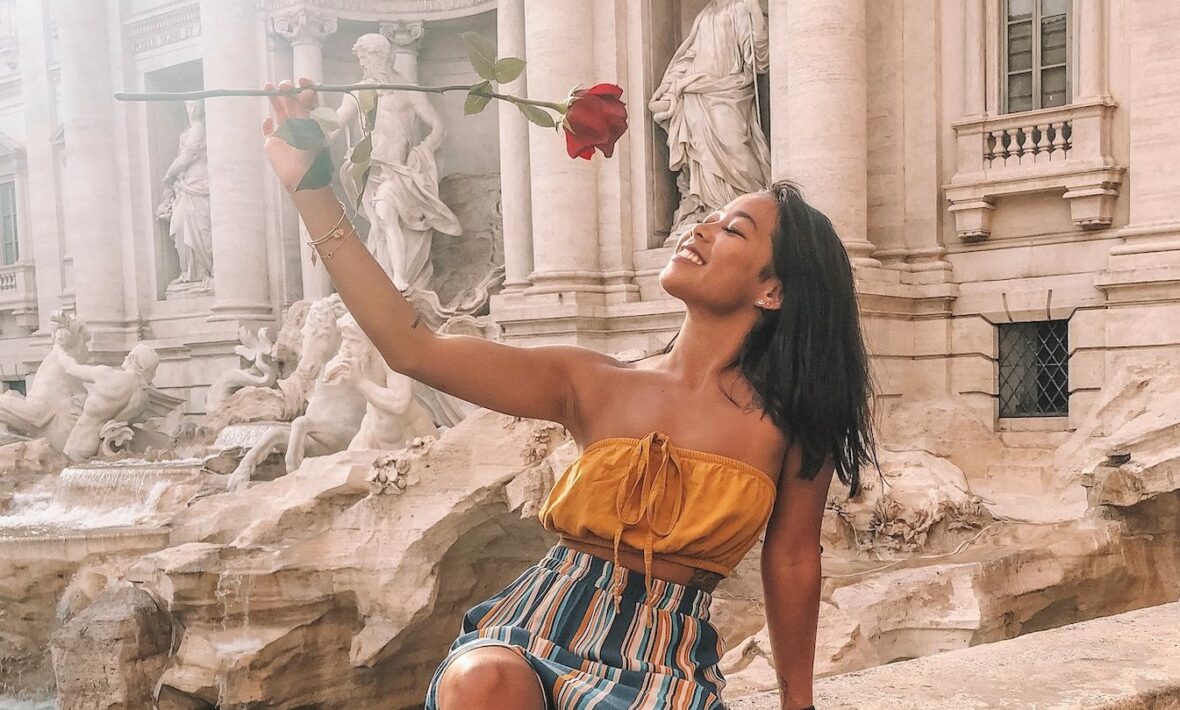 With travel on hold, we're asking our Contiki Trip Managers to share their advice on recreating their favourite cities to travel from home. Here, European Trip Manager Dora Jokkel shares what to watch, listen to and drink to transport yourself to Italy's most romantic of cities, Rome.
They say all roads lead to Rome, and though I can't take you on that road for the moment, I can do my very best to bring Rome to you! This really is my favourite city in Europe. It has everything: history, culture, beautiful architecture, passionate people… and don't get me started on the food. Here's how you can bring a slice of Italy's capital into your home. Get ready to sip that spritz and close your eyes.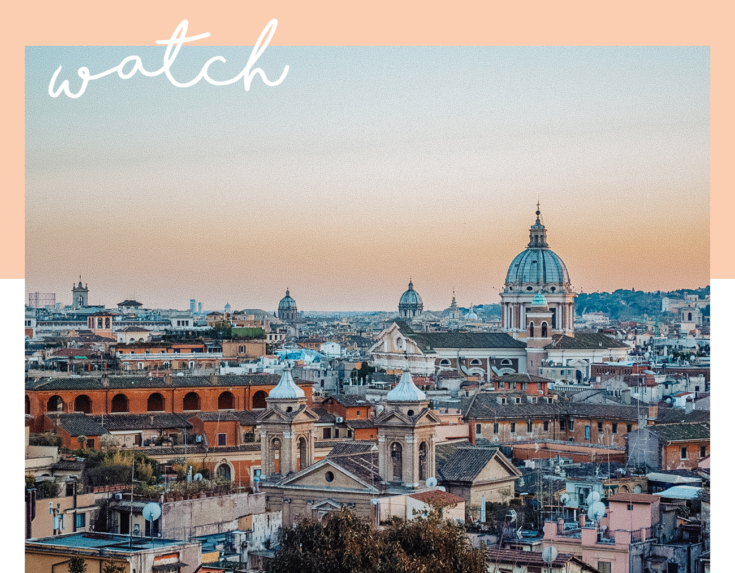 Some of my FAVOURITE films are set in Rome and Italy. To fuel your wanderlust, settle in with one of these classic movies…
To Rome with Love (2012):
This is Woody Allen's Magic Realist collection of funny love stories, exploring everything that makes Rome such a charming and romantic place. It's about romantic love, but also love for the city itself.

Eat, Pray, Love: (2010)
Julia Roberts plays a woman on a journey to find herself. Her quest takes her to India and Indonesia, too , but my favourite scenes are when she stops for pizza, pasta and gelato in Rome.
La Grande Bellezza or The Great Beauty

(2013):
This classic film features beautiful scenes around Rome and focuses on the declining upper class of the Roman society.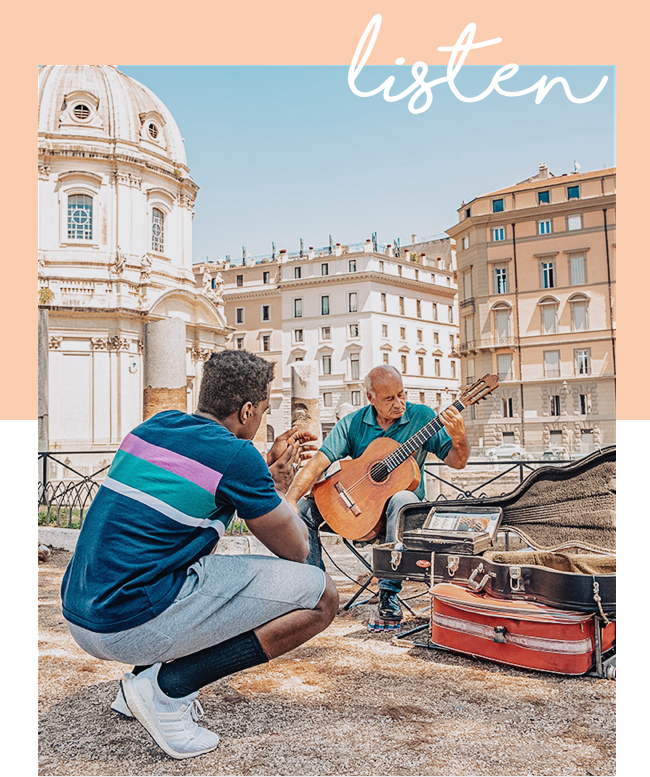 When we arrive in Rome I have my handy Italian Spotify playlist to get my travellers in the mood! If you feel like brushing up on your Italian language skills while learning more about Italy, you need to listen to: Learn Italian with Lucrezia.
And when I want to transport myself to Rome and travel from home in an instant, these are my go-to tunes:
'What Dreams are Made of' by Hilary Duff – everyone's guilty pleasure and yes, we know you've seen the Lizzie McGuire movie
'That's Amore' by Dean Martin –

 although he mentions Naples in the lyrics, this is the ultimate soundtrack for your travels in Italy

'Rome Wasn't Built in a Day' by Morcheeba – sweet and romantic, this song is a twist on the common phrase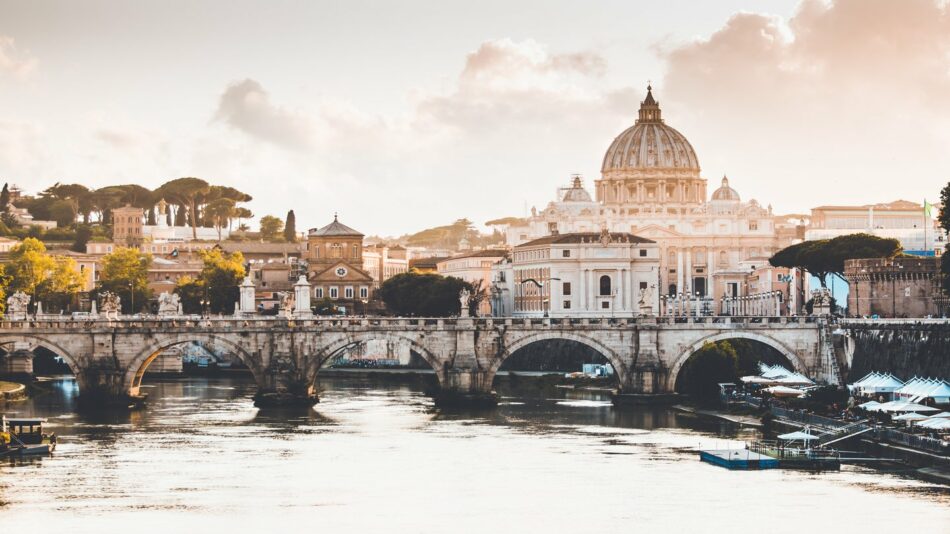 Image source:Unsplash
Read
There's nothing better right now than getting lost in an epic book. These are the tomes that take me back to my favourite city…
Angels & Demons by Dan Brown –

 the author of the Da Vinci Code wrote another exciting story that takes place in the Vatican, in the middle of Rome.

Rome Tales (City Tales) by Helen Constatine –

a collection of short stories about Rome throughout the centuries, describing different aspects and eras of the Eternal City.

The Public Image by Muriel Spark – shortlisted for the Booker Prize back in the 60s, this book tells of a glamorous actor who moves to Rome with her husband and son.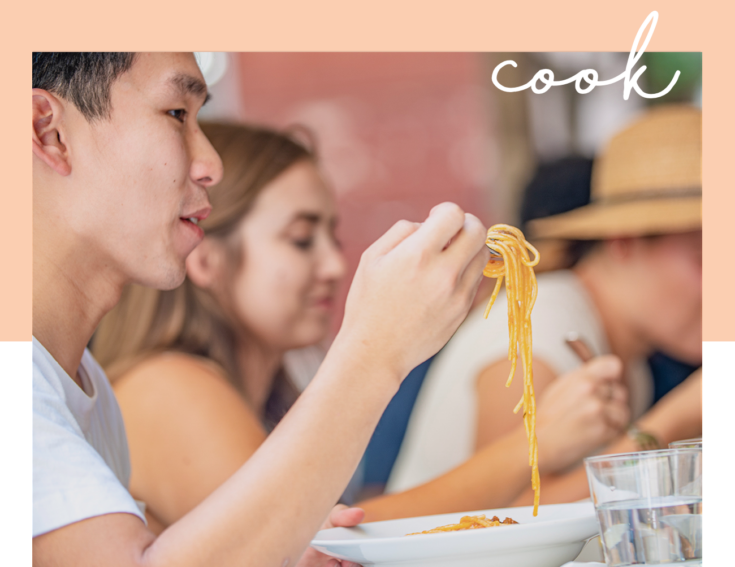 Pasta Carbonara – a truly Roman pasta dish that became popular all around the world. One single bite will take you to the Italian capital! Alla carbonara means 'coal miners' style.' Legend says that carbonara was first cooked by coal miners working in the mountains. They were able to collect the ingredients from local farms and cook the dish over wood fire in one pot. Follow this recipe to make the classic from home:
Serves 4
Ingredients:
350g (12 oz) of spaghetti

200g (7 oz) of guanciale (cured Italian ham, pancetta or bacon also works)

4 eggs 

100g (3,50 oz) of grated Pecorino Romano cheese

Ground black pepper
Method:
Cut the guanciale into small pieces and simmer in a frying pan over medium heat. 

Whisk the Pecorino Romano with the egg yolks and a pinch of pepper. Stir quickly with a fork – or a hand whisk – until you get a creamy sauce. Set aside.

Cook the spaghetti al dente in boiling salted water.

Drain the pasta and when ready, then put it in the frying pan, over high heat.

When the spaghetti and guanciale are sizzling in the pan, TURN OFF THE HEAT. Now quickly add egg and cheese mixture and stir.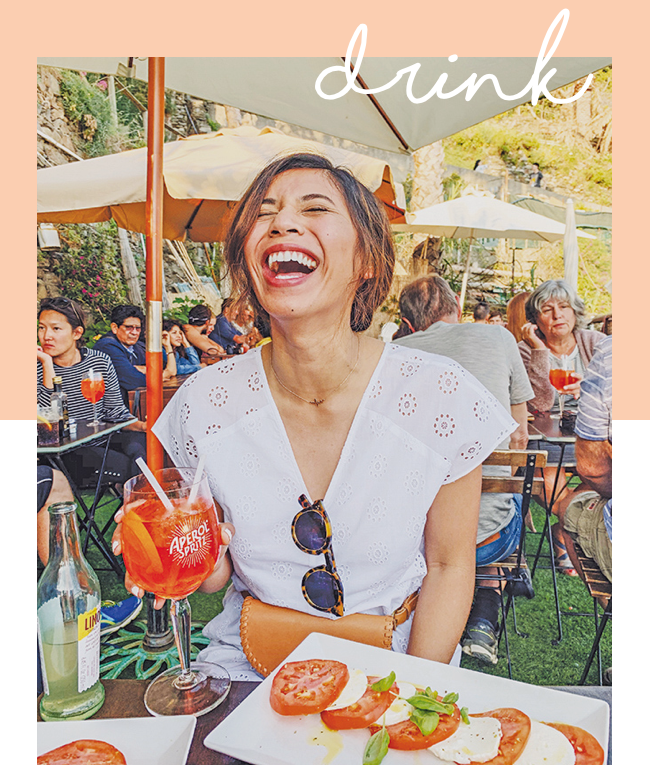 From coffee to aperitivo, drinks are nearly important to Romans as food. Here's what to sip in the city and at home…
In the morning –

coffee!

Italians don't recommend drinking cappuccino or anything with milk after noon but they happily drink 4-5 espressos a day.

In the evening – although

Aperol Spritz

originates from the Veneto region, you'll find people drinking this refreshing aperitivo all around Rome.

One sip and I'm transported to Italy, feeling the warm sun on my face.
For hot summer days – granita di caffé con panna

(iced coffee with whipped cream). The frozen coffee is broken into an icy slush, then topped with whipped cream. Caffe Greco and Caffe Tazza D'oro in Rome have people lining up for these treats every day.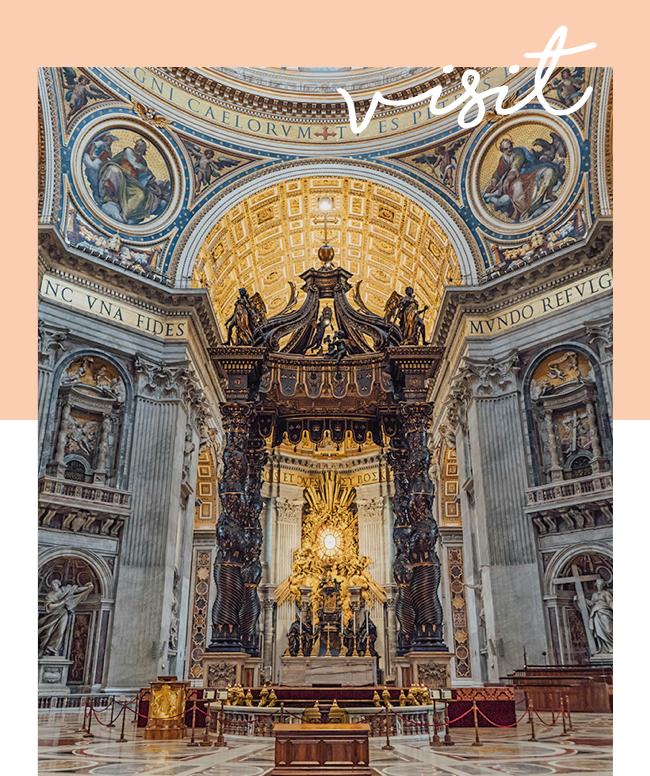 OK, it can't compare to the real thing, but you can take a virtual tour of the Vatican and see all of those Renaissance masterpieces from the comfort of your home. From the Sistine Chapel to Raphael's Rooms, you can admire the most famous religious art in the world. The best bit? There aren't any crowds! 
For a beyond beautiful video tour of Rome, you need to check out filmmaker Oliver Astrologo's R O M A. It will feel like you're part of the city's pulsing life…